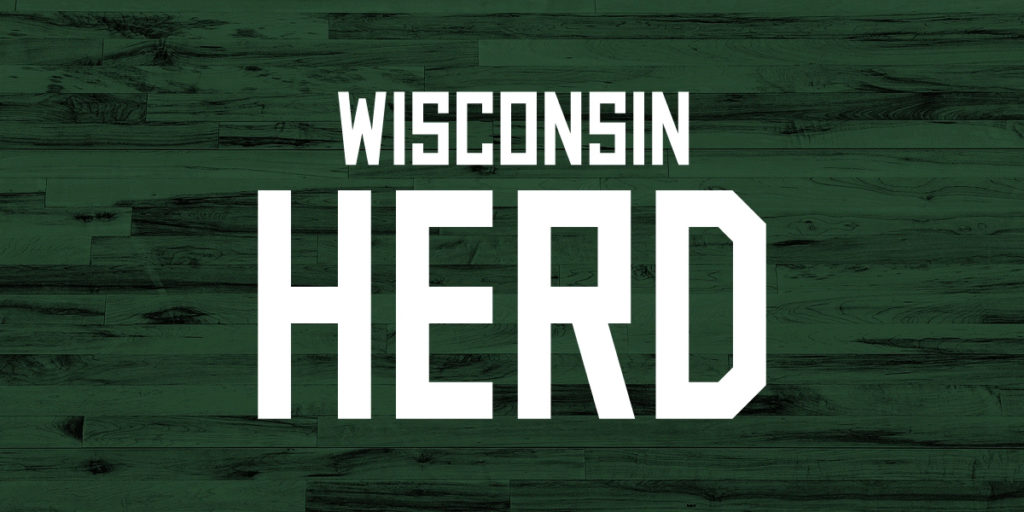 The 50-game, 2017-18 Wisconsin Herd season schedule includes 24 home games, 24 road contests. Two neutral site games will be played in Mississauga, Ontario, as part of the annual NBA G League Showcase in January.
VIEW THE 2017-18 WISCONSIN HERD REGULAR SEASON SCHEDULE HERE!
Highlights of the 2017-18 Wisconsin Herd season schedule include:
All Herd home games tipping off at 7:00 p.m., with the exception of a matinee day game at 11:30 a.m. on Wednesday, Jan. 24, against the Erie BayHawks.
Sixteen home games on either Friday or Saturday.
The Herd will play all teams in the Eastern Conference a minimum of three times and will see eight of the 13 teams in the Western Conference.
The lone visit from the 2016-17 NBA G League Champion Raptors 905 is on Saturday, March 3.
The Herd will host all three 2017 NBA G League Expansion teams during their inaugural seasons.
The Wisconsin Herd's inaugural season schedule tips off with one of the team's two season-long, four-game, road trip (Nov. 6-11 and Dec. 23-30) and features two season-long, three-game, homestands in December (Dec. 6-9 and Dec. 15-20) and one, three-game, homestand before and after the All-Star Break (Feb. 9-21).
SCHEDULING NOTES: The Herd has nine back-to-back sets (six home/home, two road/road, one road/home) … SCHEDULE BY MONTH (HOME/ROAD): November (3/6), December (7/6), January (4/4), February (4/4), March (6/4) … SCHEDULE BY DAY OF THE WEEK (HOME/ROAD): Sunday (0/1), Monday (0/4), Tuesday (1/1), Wednesday (7/4), Thursday (0/3), Friday (8/4), Saturday (8/7).
Fans can secure tickets to all 2017-18 Herd home games, with season ticket pages beginning at just $192. To purchase season tickets, or for more information on the Wisconsin Herd, click here or call a Herd sales representative at (920) 233-HERD.