As they say, one person's trash is another person's treasure. You never know what you'll find at a thrift shop. That was definitely the case during this season's Vintage Shop Hop™. Oshkosh is home to some amazing thrift shops, and I loved being able to see some of them during Shop Hop. Check out some of the treasures my fiance and I found during my Shop Hop day trip around Oshkosh, and what I learned at each store.
Stop #1 - The Covered Wagon
We found the red barn at the end of the road! We decided to make Covered Wagon our first stop since a) they were the furthest away and b) they had the shortest time they were open for Shop Hop that day. I made sure I had enough cash on hand since they do not accept credit cards. My fiance had better luck than I did looking for treasures. He found four Ford hubcaps that he's planning to hang in his future workshop; his family worked/currently works for Ford, so Ford has a special place in his heart. Even though I didn't find anything, it was interesting to see how they converted the space for selling antiques, and seeing that cool truck.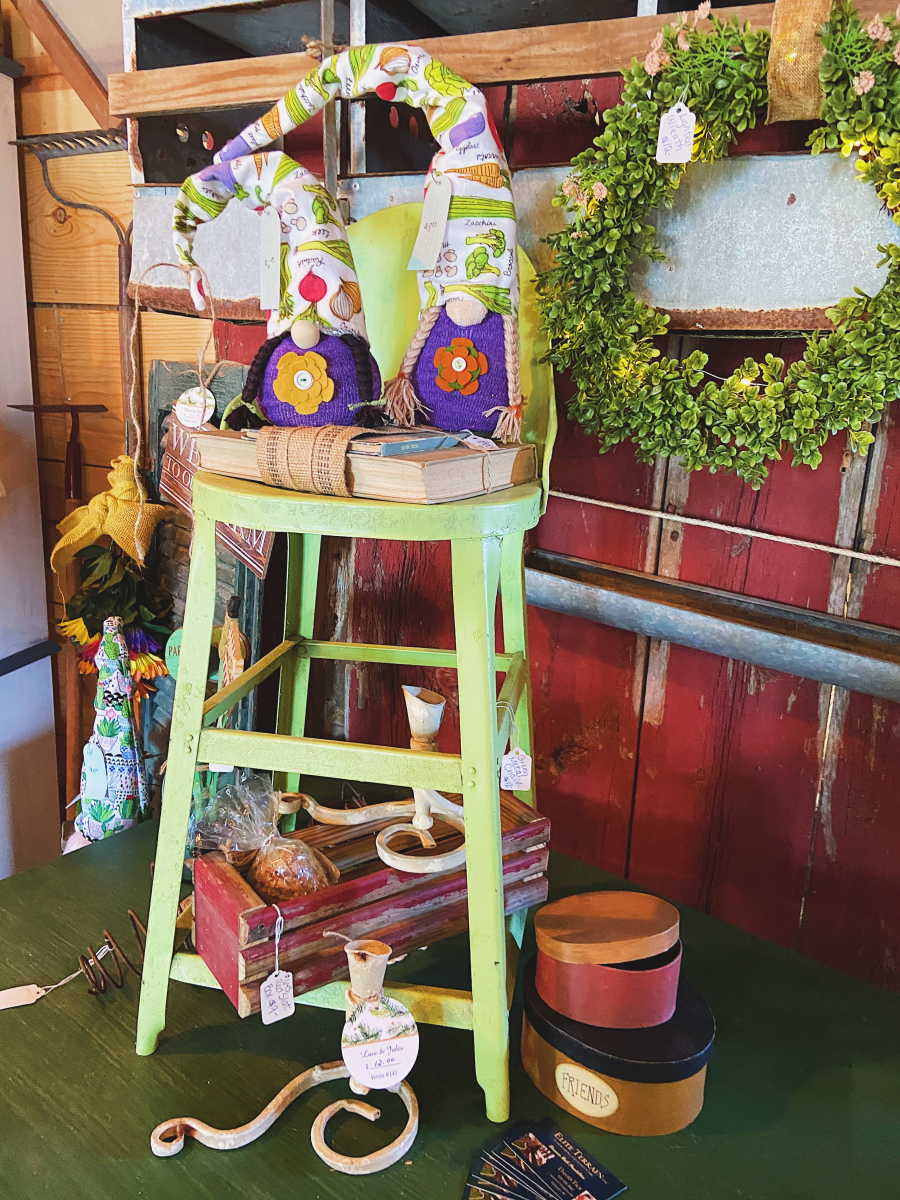 Thrifting takeaway - You never know what you'll find while antique shopping. You can have a specific idea in mind for what you're looking for, but be open to what you may find that you weren't looking for. 
Stop #2 - Bowenstreet Repeats
We worked our way back into Oshkosh by stopping at Bowenstreet Repeats. They had a lot of great furniture I wanted, however we don't have any room for furniture in our apartment, so we opted to look for home decor. I found an old marine map/nautical chart of my hometown in northern Michigan and couldn't resist getting it. I'll probably get it framed and put a marker for where I grew up. My fiance found a cool letter opener that we'll be using to open our mail from now on. At the end of the month, Bowenstreet Repeats donates 20% of their monthly sales to a local charity, and for the month of March, they will be donating to Rodney's Cafe in support of their COVID-19 meal program.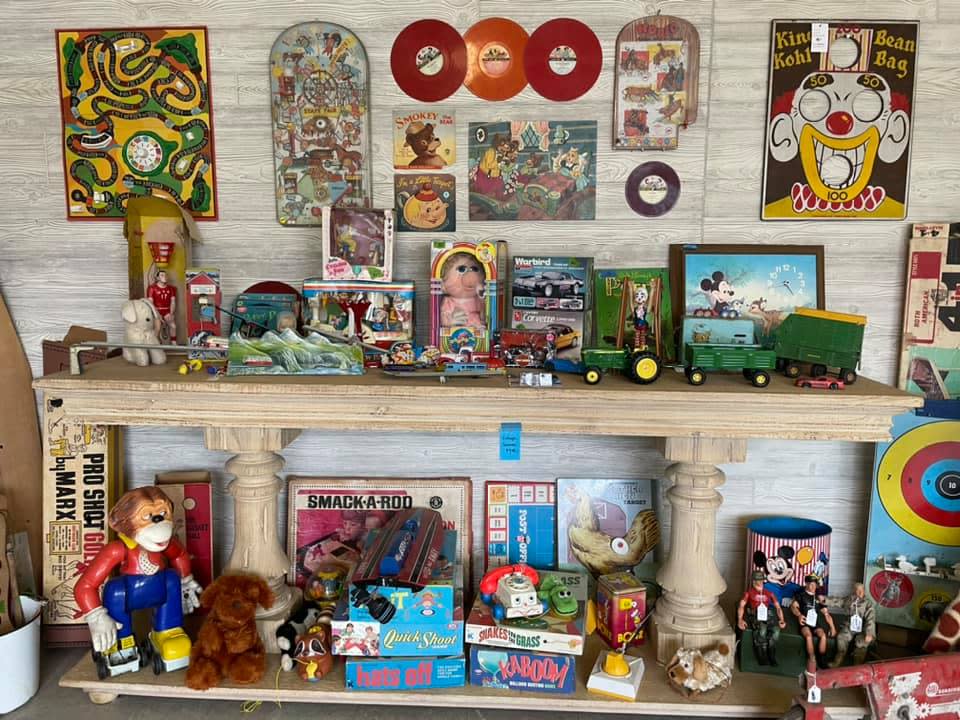 Thrifting takeaway - Be on the lookout for sales. You might be able to find even greater deals during a promotional event like Vintage Shop Hop. 
Stop #3 - AtomicKatz
AtomicKatz was a cool place to look at. They have antique and vintage furniture, clothing, jewelry and more from the 1920s-1980s. Sadly, we didn't find anything we were truly captivated by, so we didn't end up purchasing anything. Sometimes when you're thrifting you might not buy something that day, and that's okay. If I'm looking for apparel or jewelry for a vintage costume in the future, I know AtomicKatz will have the perfect piece for me. 
Thrifting takeaway - Not every trip/store visit will result in you purchasing something. Sometimes it's fun just to look.
Stop #4 - Fabulous Finds
I loved shopping at Fabulous Finds. In an absolute random turn of events, my fiance found an old boat wheel that included a part that his dad lost years ago! We ended up buying the wheel specifically for the part itself, and will leave it up to his dad to figure out what to do with it afterwards. I found some cool wall pieces like brass leaves and an art piece made with old valves. I also found a cool windmill for a table, however it's hard to spin on its own due to how it was welded, so I'm going to have my dad help add a spacer to make it spin easier.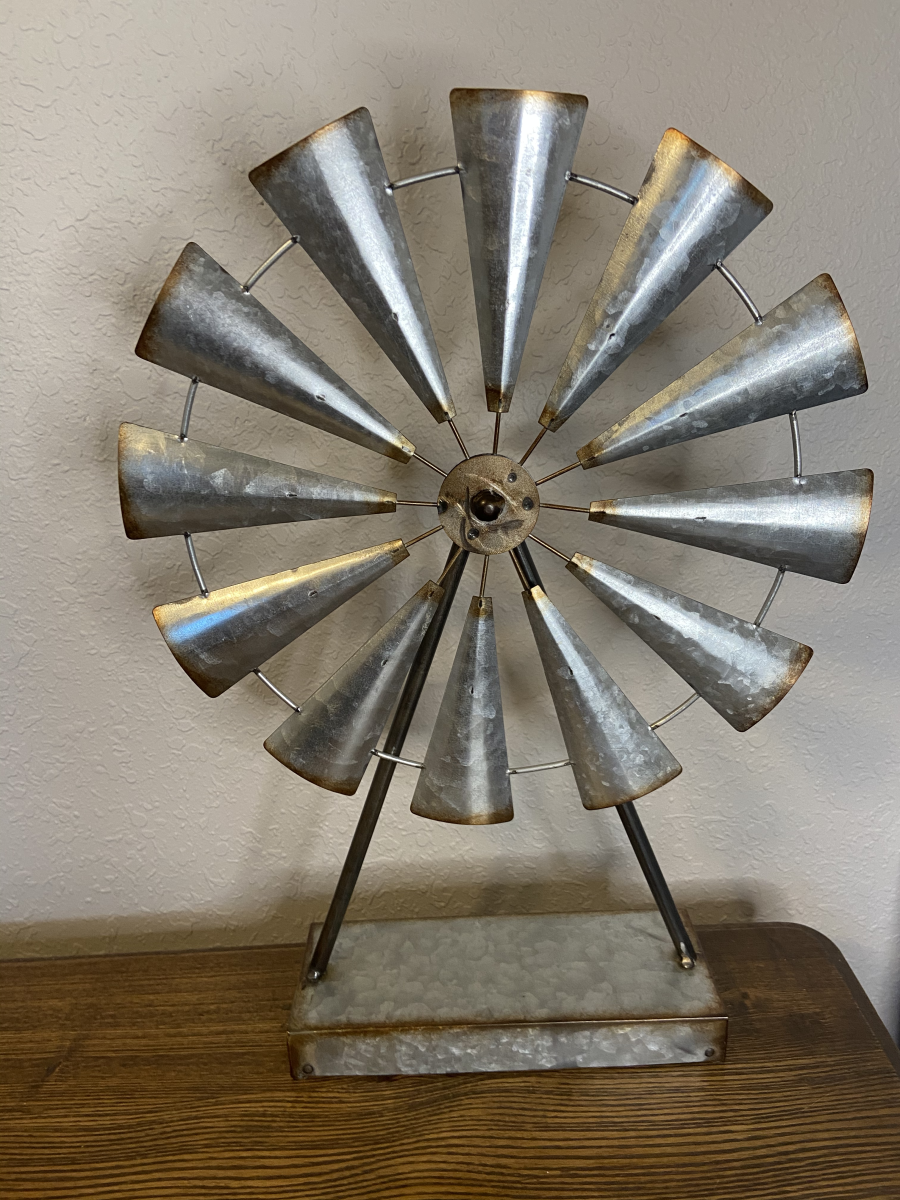 Thrifting takeaway - You can make an antique your own. Don't be afraid to make adjustments or additions after you purchase something.
Stop #5 - Original Mall of Antiques
Our last stop of the day was the Original Mall of Antiques. It was a little intimidating stepping inside and seeing how big the place was. I shopped here back in January, and noticed some antiques that I saw during my first visit. There was still plenty of new inventory for me to look at. I got some tchotchkes for display, such as an old camera [my family collects old cameras], a glass-blown apple, and a tile with a cherry on it from a local artist in Door County. My fiance, who started working for Mercury back in July 2020, found a Mercury book and sign that he can put in his office.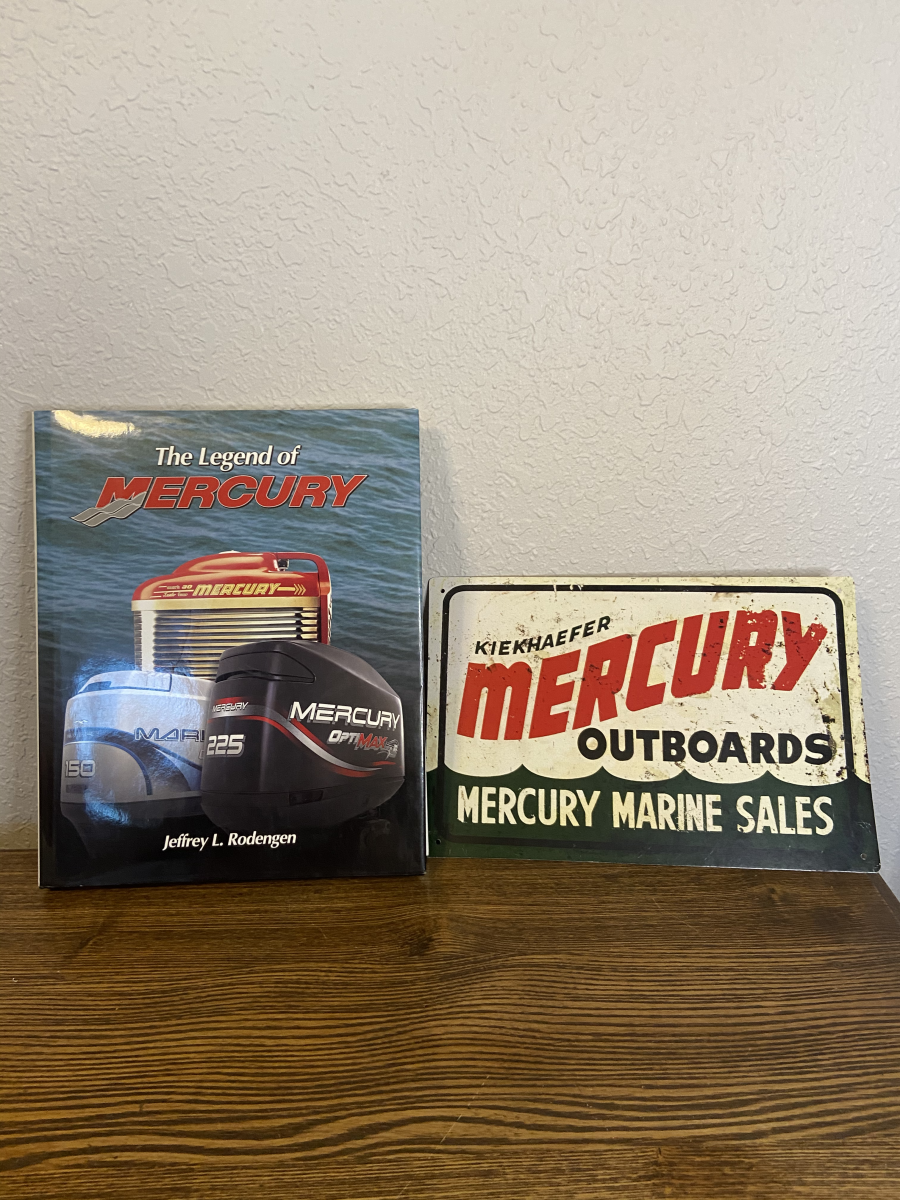 Thrifting takeaway - The inventory at antique stores is always changing. Make sure to visit an antique store often to look at new inventory.

Overall, we had a successful day of thrift shopping in Oshkosh. There were items we found that we weren't expecting to find, and we found plenty of new decorations for our home. The weather was perfect for shopping, and it was a welcoming sign that spring is on the way. If you thrift shop or go antique shopping in Oshkosh, don't forget to share your fun with Visit Oshkosh on Facebook and Instagram.
Stay the night in Oshkosh—click here for overnight options!