There's no shortage of ways to treat the mother in your life on Mother's Day. It can be a little hard to narrow down how you want to celebrate, whether you're a mom yourself or want to celebrate a mom in your life. But don't worry, Visit Oshkosh has you covered. To help you brainstorm some ideas, we've created a round-up of special events, deals and more happening on Mother's Day in Oshkosh.
 
Dining
Bar 430 - Bar 430 will be open for brunch on Mother's Day from 10am-3pm. You can preview their brunch menu here. 
Beckets - Beckets will be serving brunch on Mother's Day from 10am-2pm. Reservations required; call 920-230-3333 to reserve.
Fox River Brewing Company [Oshkosh] - Fox River will be offering a served Mother's Day buffet from 10am-3pm with breakfast and lunch items. Their full menu starts at 4pm. Reservations highly recommended. Call 920-232-2337 for a reservation or make a reservation online.
Gabe's Wisconsin Kitchen & Tavern - If the mom in your life likes cocktails, make sure you visit Gabe's Tavern. They offer brunch [served all-day] and linner on Sundays, starting at 9am. 
Ground Round - Ground Round will be offering a Mother's Day menu on Sunday. All mother's will receive a complimentary glass of wine or mimosa, as well as a $10 gift card to use at a future visit. Call 920-230-6300 for reservations.
La Sure's Catering - Give mom a break from cooking dinner on Mother's Day! La Sure's will be offering two options for a catered dinner on Mother's Day. Place your order before Friday, May 7th at noon by calling 920-651-0796. They will also offer cookies, cakes, and pies a-la-carte. 
Mahoney's Restaurant and Bar - Mahoney's will be offering a special brunch menu from 10am-2pm on Mother's Day. Their regular menu will be available from 4pm-9pm. Reservations are recommended but not required. 
Mineshaft - Mineshaft will be serving brunch from 8am-4pm. Various items will be available throughout the day, with their full Mother's Day menu available at 4pm. Reservations can be made by calling 920-252-4940.
Pilora's Cafe - Order a family meal from Pilora's, perfect for brunch with the whole family at home. Place your order ahead of time for pickup or delivery by Saturday, May 6th at 3pm. They will be closed on Mother's Day.
Roxy Supper Club - On Mother's Day, Roxy's will be serving breakfast from their regular menu 8am-10:30am. They will also be offering a limited dinner menu from 10:30am-4pm.
TJ's Harbor Restaurant - On Mother's Day check out the limited menu 10:30-2pm, Full menu starts at 3 pm.
TJ's Highland - TJ's will be introducing their new bottomless sangria brunch starting on Mother's Day, and will be offered every Sunday. They also prepared a special brunch menu. Reservations recommended; call 920-231-1076 for a reservation.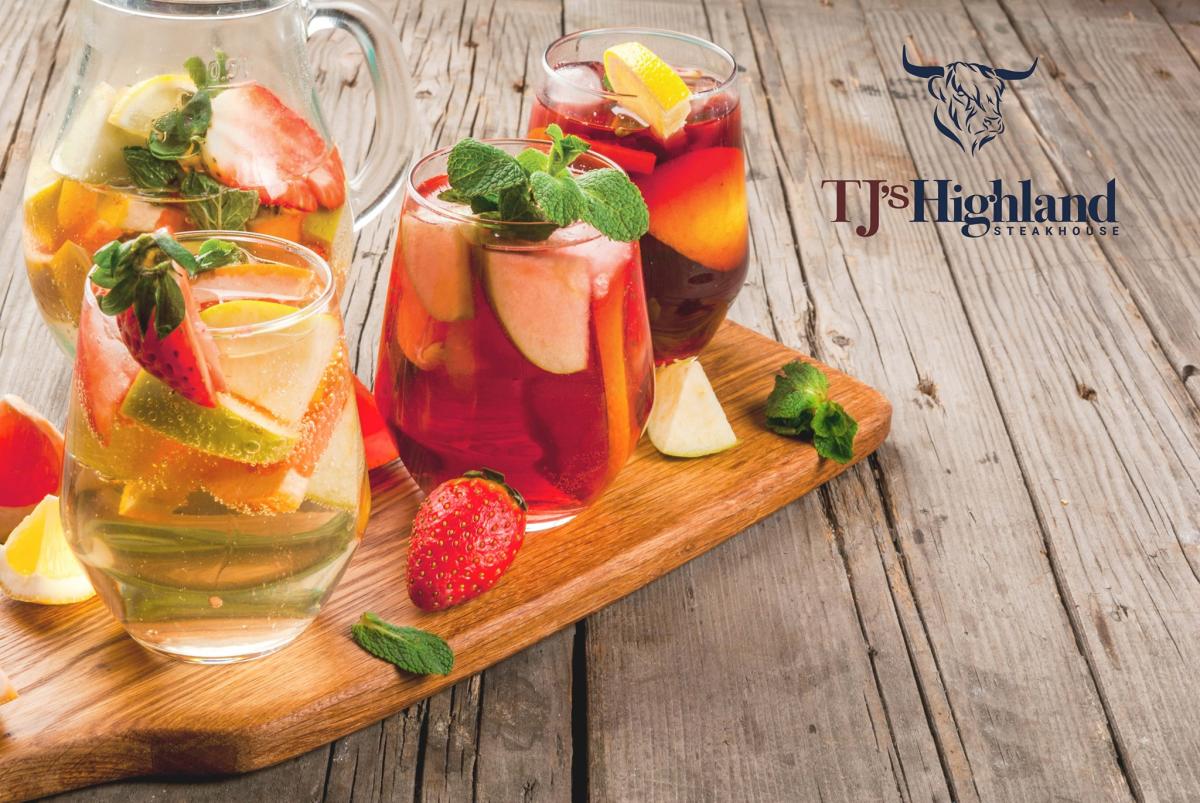 Activities/Experiences
Fire Escape Pottery Studio - Fire Escape will be offering a fluid art class on Mother's Day. You could also purchase a future class for her to take. If you want to create something on your own, they are open from 10am-3pm on Mother's Day, and you can expect the painted piece to be finished about a week later.
On the Loos Cruises - On the Loos Cruises will be offering a Sunday Funday cruise on Mother's Day, perfect for the whole family. Rather enjoy a cruise without kids? They also offer evening cruise options on Thursdays-Saturdays.
Menominee Zoo - The Menominee Zoo is officially open! Thanks to the generosity of Tom and Penny Harenburg, admission fees for the zoo are, once again, waived for the 2021 season. 
Paine Art Center and Gardens - Admission is free on Mother's Day, thanks to the folks at Community First Credit Union for sponsoring the day. You can see the tulips bloom on the garden grounds and see "The Other Side" exhibition currently on display in the main gallery. 
Time Community Theater - Time is showing a matinee of "Mamma Mia" on Mother's Day at 2pm. Cash only for tickets and concessions at the door.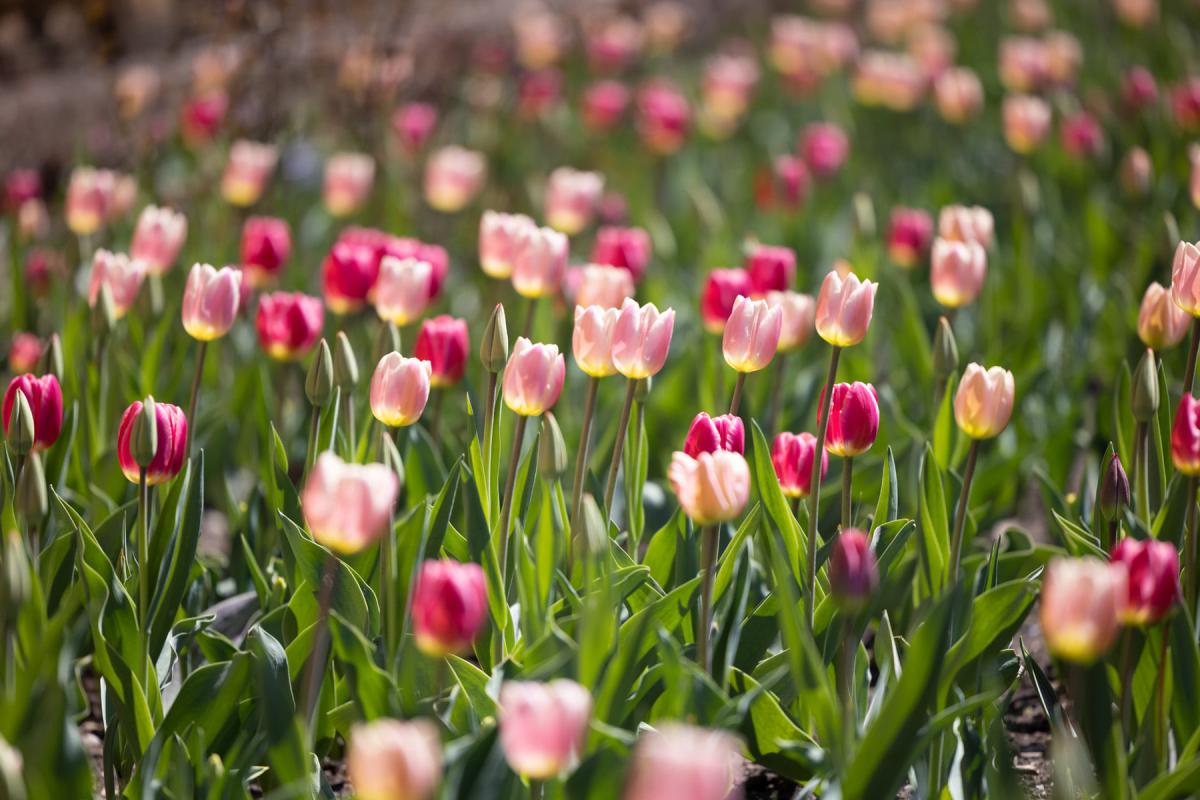 Sweet Treats
Caramel Crisp - Caramel Crisp has a variety of sweet treats, gifts and more that your mom will love. They can even put together a gift basket, but they will need 24 hours notice. 
Hughes' Home Maid Chocolates - Treat the mom in your life to some delicious chocolate on Mother's Day. In addition to offering individual chocolate options, they also sell Mother's Day baskets.
Oaks Candy - Another great option to purchase something sweet for your mom. You can purchase a box of her favorite chocolates, like meltaways, soft centers or clusters.
Osh Pop - Pick up one of Osh Pop's top sellers on Mother's Day: salted dark chocolate, caramel pretzel, or chocolate covered door county cherry.
Tamara's the Cake Guru - Chocolate-covered strawberries will be back in time for Mother's Day. They will also have Mother's Day bouquet cupcakes, Mother's Day cookies, cheesecake and Mother's Day boxes.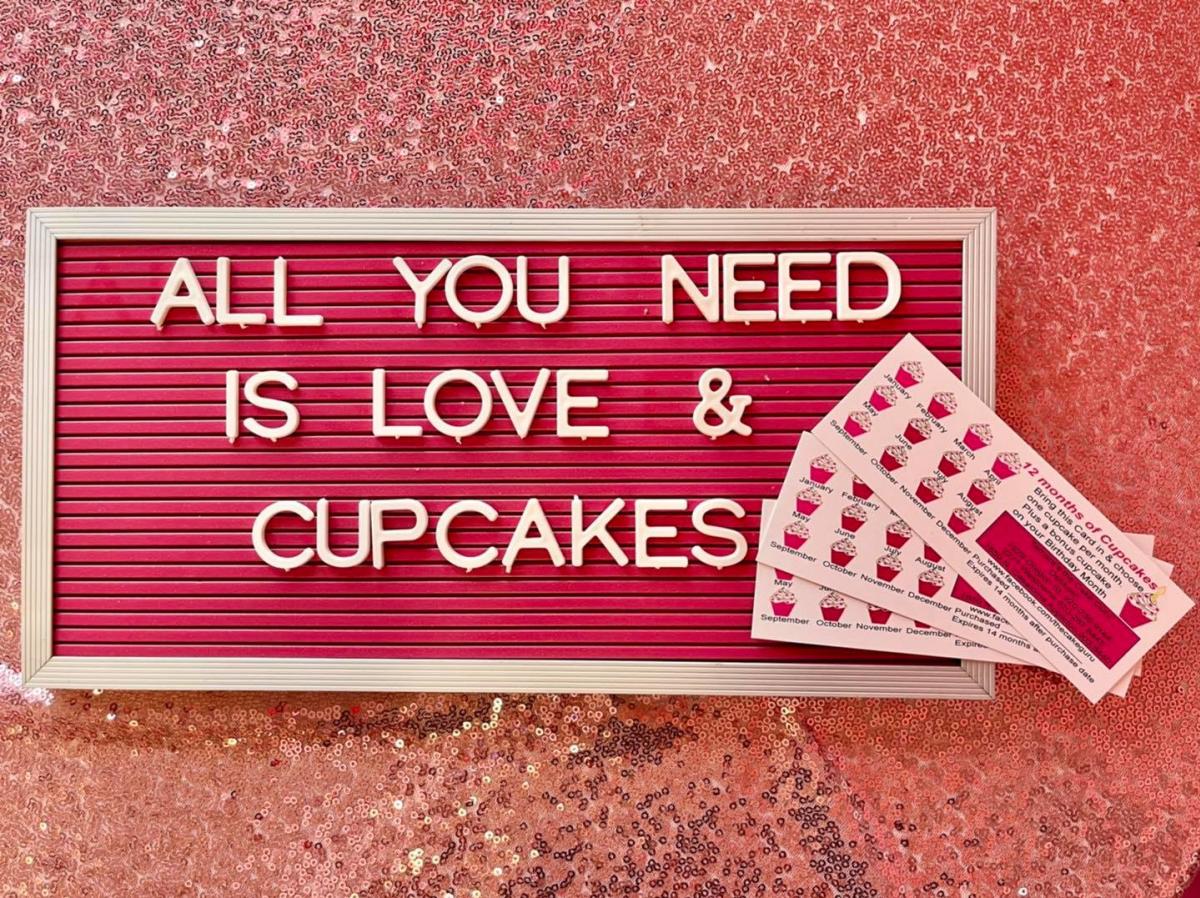 Flowers
Flowers & Leaves - Flowers and Leaves offers a selection of flower arrangements for Mother's Day. You can add extras to the arrangement like chocolates, balloons, or even a succulent plant.
House of Flowers - Help get your mother's garden ready this season. In addition to offering flowers that can be delivered on the same day, they also sell gift baskets. House of Flowers also received a recent shipment of Studio M pots, art poles, and bird baths.
Hrnaks Flowers & Gifts - Hrnaks has been around for over 80 years, so it's safe to say they know how to celebrate moms on Mother's Day. They offer a wide selection of flower arrangements your mom will love.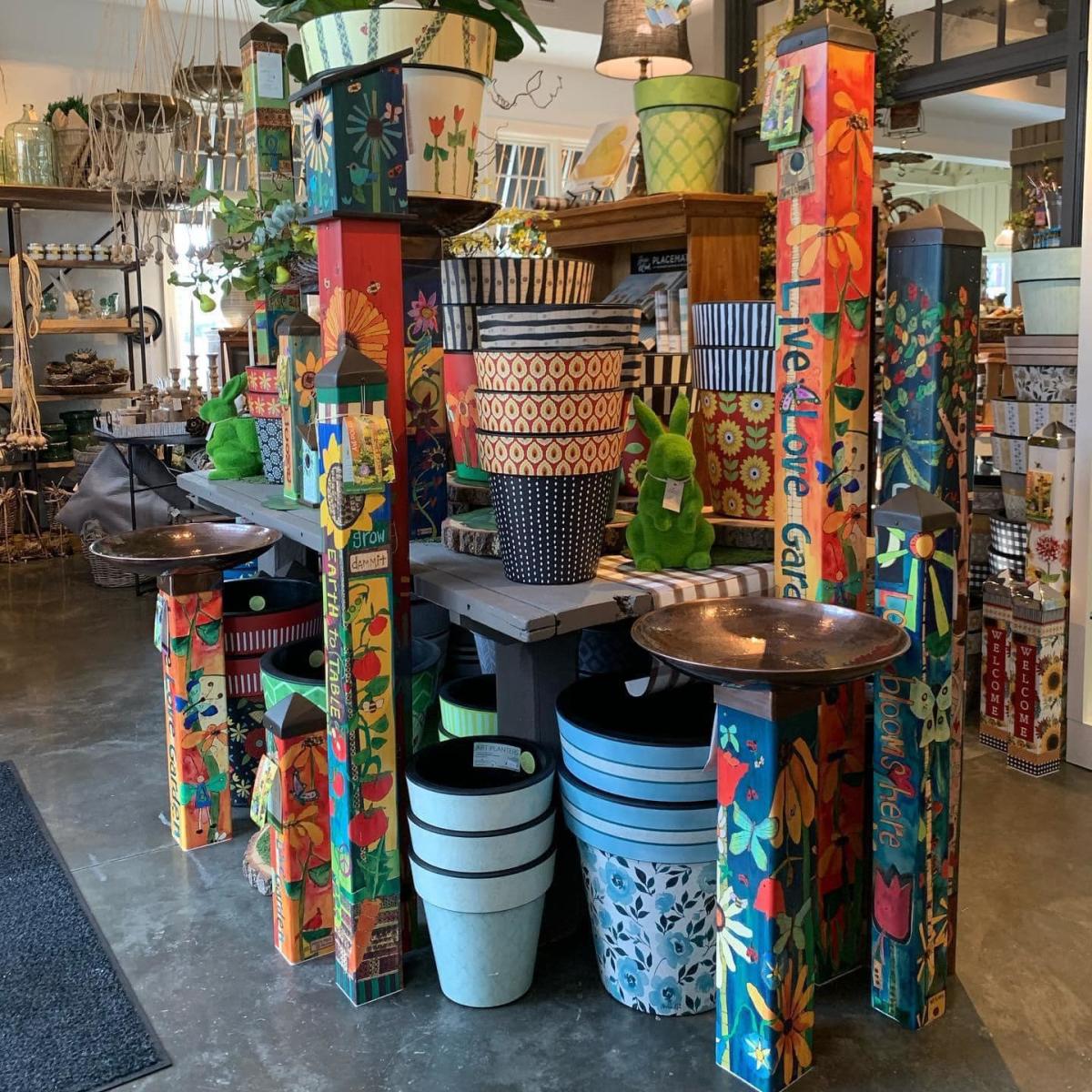 Relax
Inner Sun Yoga - Ever had a sound massage? Inner Sun Yoga is offering a Mother's Day special for 2 sound massage sessions for $115 (valued at $130). 
Embody Yoga and Pilates - Help mom relax with a gift card from Embody Yoga and Pilates. They don't have classes on Mother's Day, however mom can use the gift card for a future yoga session! 

Simply Yoga - Check out the Mimosas, Massages & Mom Event on May 8!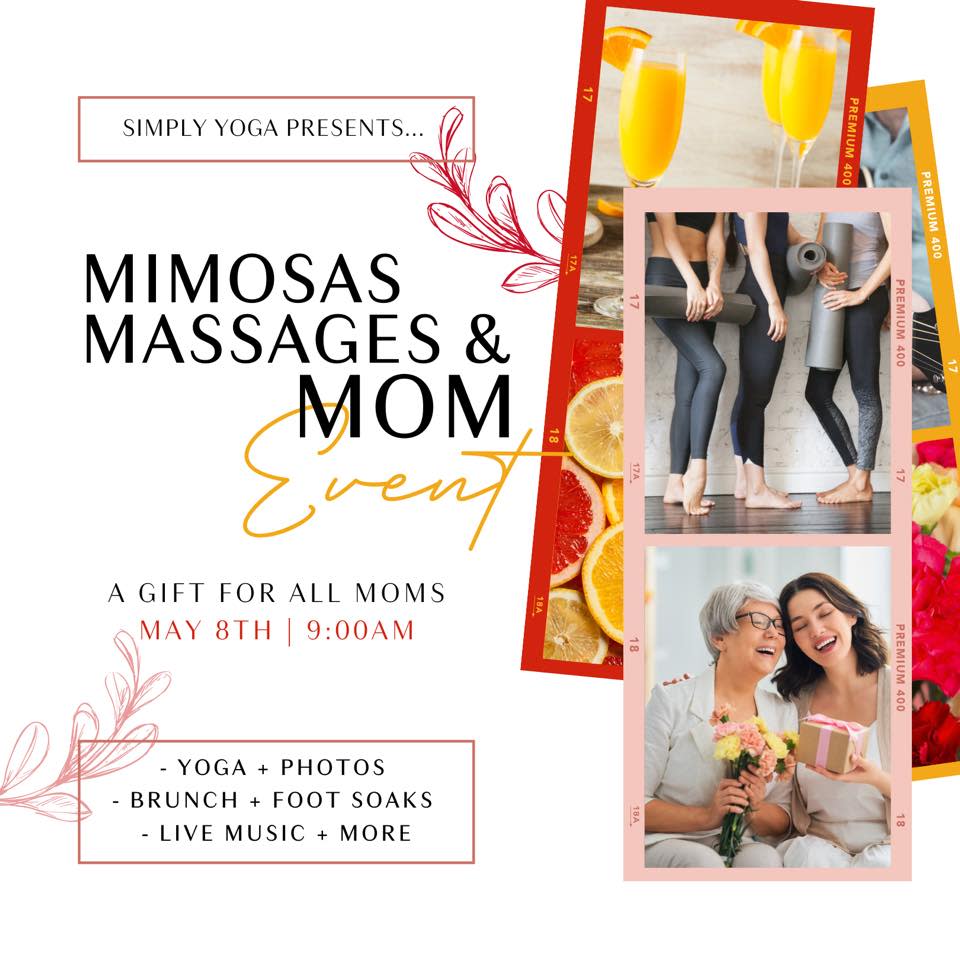 Clothing and Accessories
The Artful Gift - Spoil your mom with Sophia Allport candles and diffusers from The Artful Gift. 
Brinkey's Boutique - Treat your mom to some new apparel or a mom-specific shirt at Brinkey's Boutique. They are closed on Sundays, so shop ahead of Mother's Day.
Curvy Hill Farm, LLC - Curvy Hill Farm is offering a pre-sale for delivery on May 8th. You can purchase baked goods, gifts, soaps and more. Learn more on their Facebook page. Plan to order before Mother's Day so they have time to order/restock.
Market Boutique on Main - Market Boutique is stocked for Mother's Day gifts. Items can be shopped for directly in the store, however you can also pre-order online or purchase online for pickup.
Moss + Grant - Oshkosh's newest store is getting ready for their first Mother's Day. They have everything a mom would love for Mother's Day: jewelry, bath items, cards, purses, magnets and body butter! Shop ahead because they're closed on Sundays.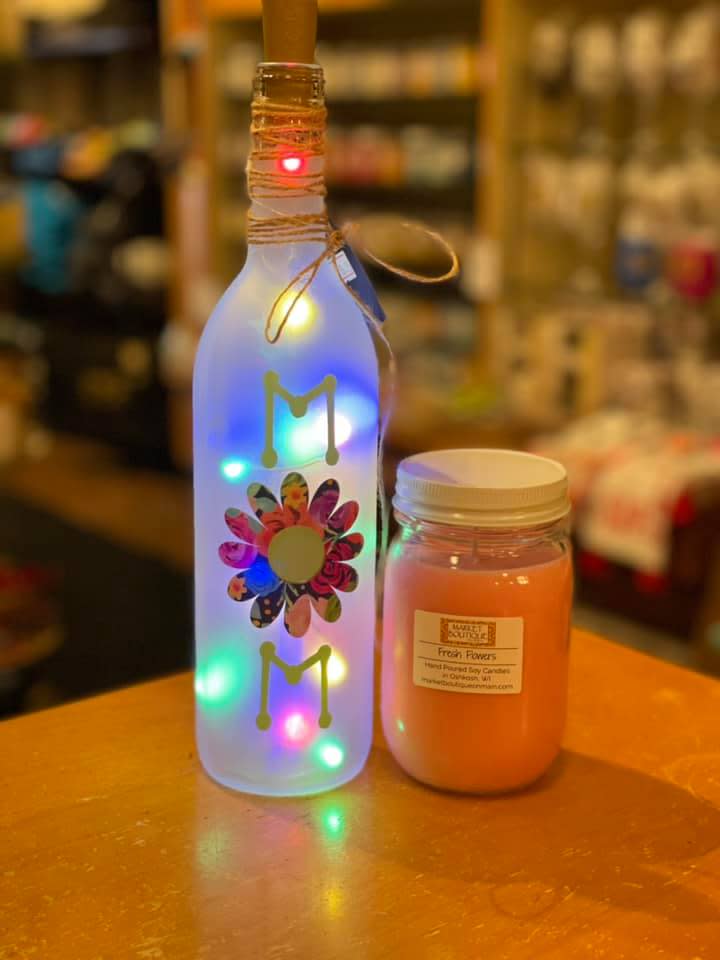 Did we miss any specials or events happening in Oshkosh on Mother's Day? Let us know in the comments! And don't forget to share your Mother's Day fun with Visit Oshkosh on Facebook and Instagram.