Boo! Hopefully we didn't scare you. Besides the changing weather, Halloween is one of our favorite parts of October. Oshkosh knows how to celebrate Halloween, with plenty of creepy, kooky, mysterious, spooky, and all together ooky events for all ages. Here's a list of things to look forward to this Halloween in Oshkosh.  
 
Escape Oshkosh 
If you're looking to challenge your brain and get scared at the same time, try to solve one of the escape rooms at Escape Oshkosh! You and your team will have one hour to solve clues and escape from a themed room. Rooms range in team size and difficulty. Choose to escape an ancient Egyptian tomb, a submerged submarine, or a cold case. 
Sweet Treats
Oshkosh is the perfect place to satisfy your sweet tooth. Our local shops have plenty of treats, not tricks, in store for Halloween. Check out our guide about local Halloween goodies from Oshkosh favorites like Tamara's, Caramel Crisp, and more to get an idea of what's in store this Halloween.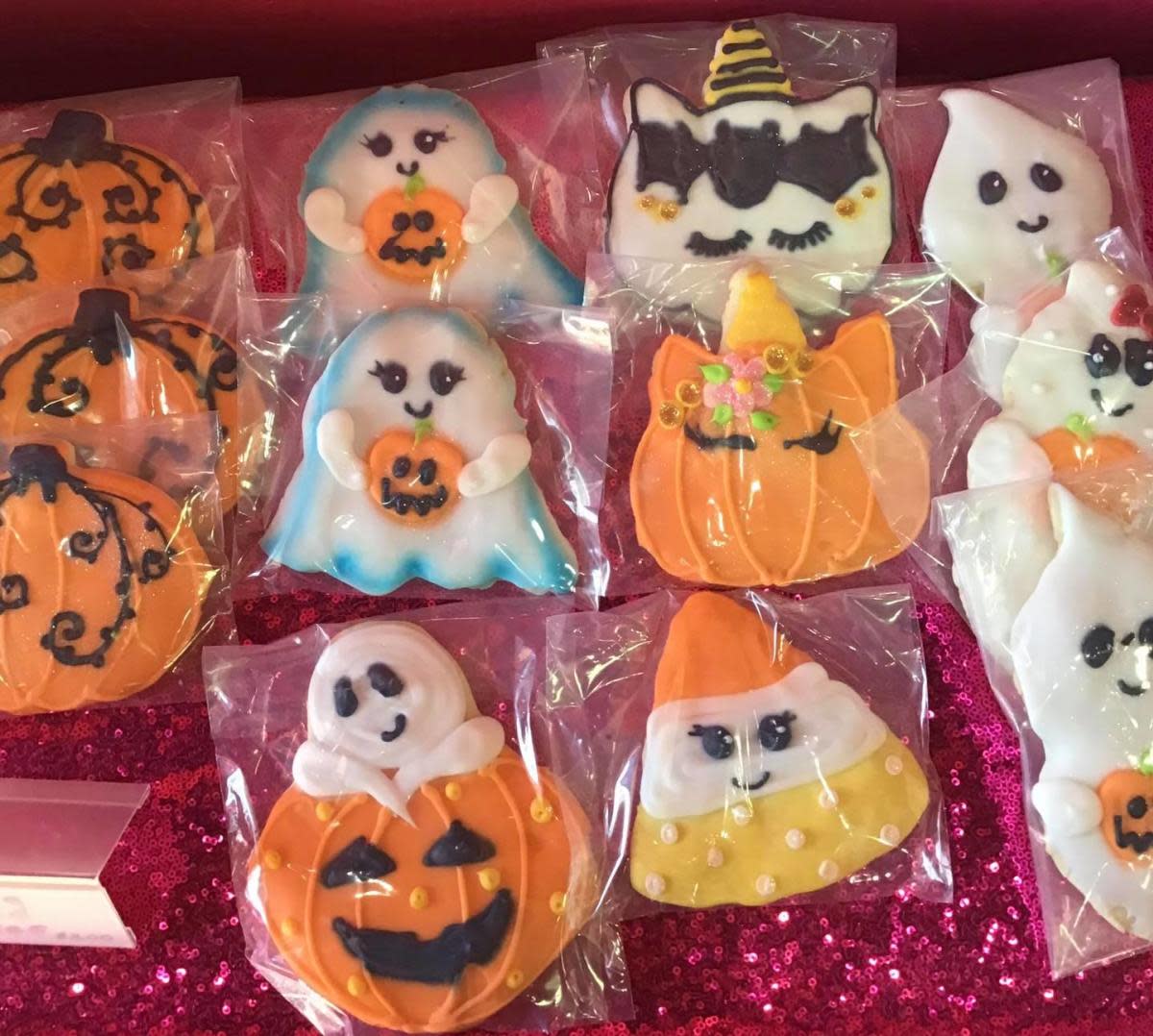 Movies at Time Community Theater
Enjoy a classic Halloween movie on the silver screen. Time Community Theater is planning to offer a variety of spooky movies throughout the month of October. Movies are either free or require cash to see; pricings are listed in the flyer below. And don't forget some extra cash for concessions like popcorn and beer since Time doesn't accept checks or credit cards.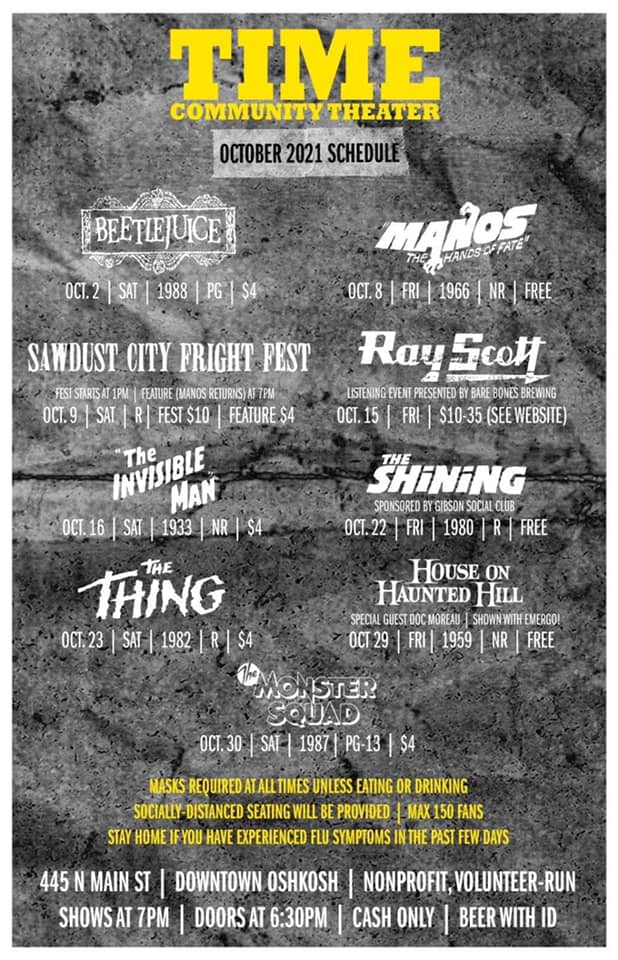 DIY Creepy Cloche
If you're in a DIY mood, make your own creepy cloche. Join To Die For DIY at Bowenstreet Repeats on Thursday, October 14th from 6pm-8pm for a night of DIY. Choose from a selection of dreadful doll parts, eerie insects, dead flowers, sinister snakes and more to build your beautiful, bloodcurdling bell jar. Tools, materials, snacks and refreshments will be provided. In addition, a portion of proceeds from this event will be donated to Bowenstreet Repeats' charity of the month: Sleep in Heavenly Peace Oshkosh. Purchase tickets here.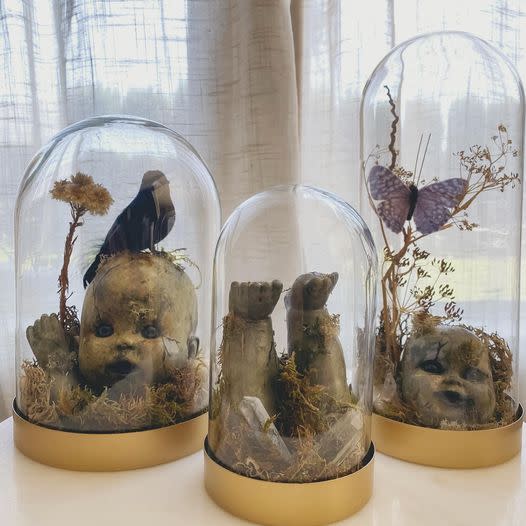 Why not tickle your funny bone this Halloween? Fox Valley Comedy is hosting some of the hottest stand-up comedians at Bare Bones Brewery on Thursday, October 14th at 7pm. Comedians that will be performing include: Kristoffer Olson, Ben Warren, Ivy Evrard, Hayden Frederickson, & your MC Brady Gregurich. Tickets are $10, however you can also purchase a deluxe package for you and one guest that includes VIP seating, 2 craft beers (one for each person), and a two-person pub pizza for $45. Get tickets here.
Spend Hallowen with a variety of no-so-spooky creatures! The annual Zooloween Boo event will take place at Menominee Park and Zoo on Saturday, October 16t from 11am-3pm. Community volunteers will be scattered across the zoo with a variety of treats. You can purchase tickets at the gate or in advance at the Oshkosh Parks Department or Festival Foods. Costumes encouraged!
Trunk or Treat
St. John's Lutheran Church of Nekimi will be hosting a Trunk or Treat event on Saturday, October 23rd from 2pm-4pm. The event will feature a bake sale, various treats, pumpkins and apples. Free will donation encouraged. More information here. 
Halloween Costume Party at Ground Round
Have a spooky good time at Ground Round, and maybe win some cash! On Friday, October 29th, Ground Round is hosting a Halloween party for adults ages 21 and over. Costumes are required, since you could win prize money for best costume, funniest costume, or best couple's costume. Ladies can also enjoy FREE Long Island Ice TeasS More information here.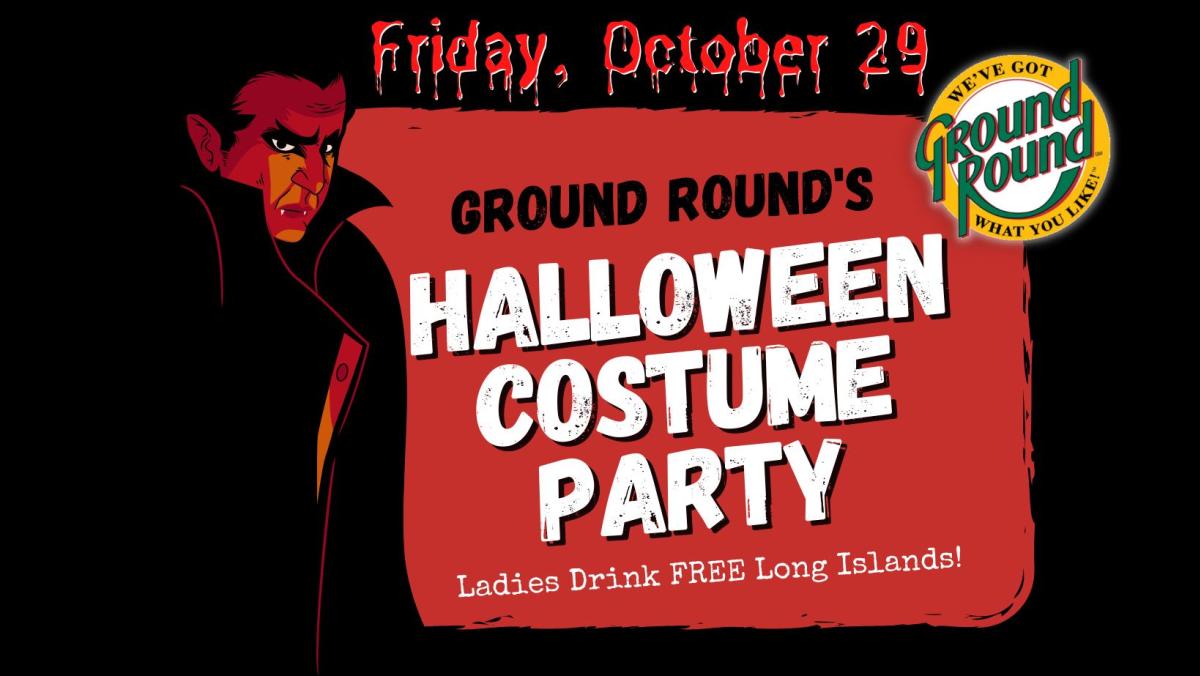 Trick or Treat at the Market
Visit downtown Oshkosh for the final weekend of the Oshkosh Farmers Market before they move indoors! Along with Downtown Oshkosh, they will be hosting a trick or treat event from 10am to 12pm on Saturday, October 30th. Various downtown businesses will be handing out a plethora of treats and candy. Businesses that are participating will be clearly marked with a sign indicating they are a participating vendor or business. 
Halloween Family Party
Enjoy a family-friendly Halloween at The Howard on Saturday, October 30th from 6pm-9pm. Admission price will include a cookie bar and a "Witches Brew" mocktail. In addition to a costume contest for various categories and a loaded Mac and Cheese bar, "Howl at the Moon" Dueling Pianos from Chicago will be performing a full set list the entire family can enjoy. Tickets available here.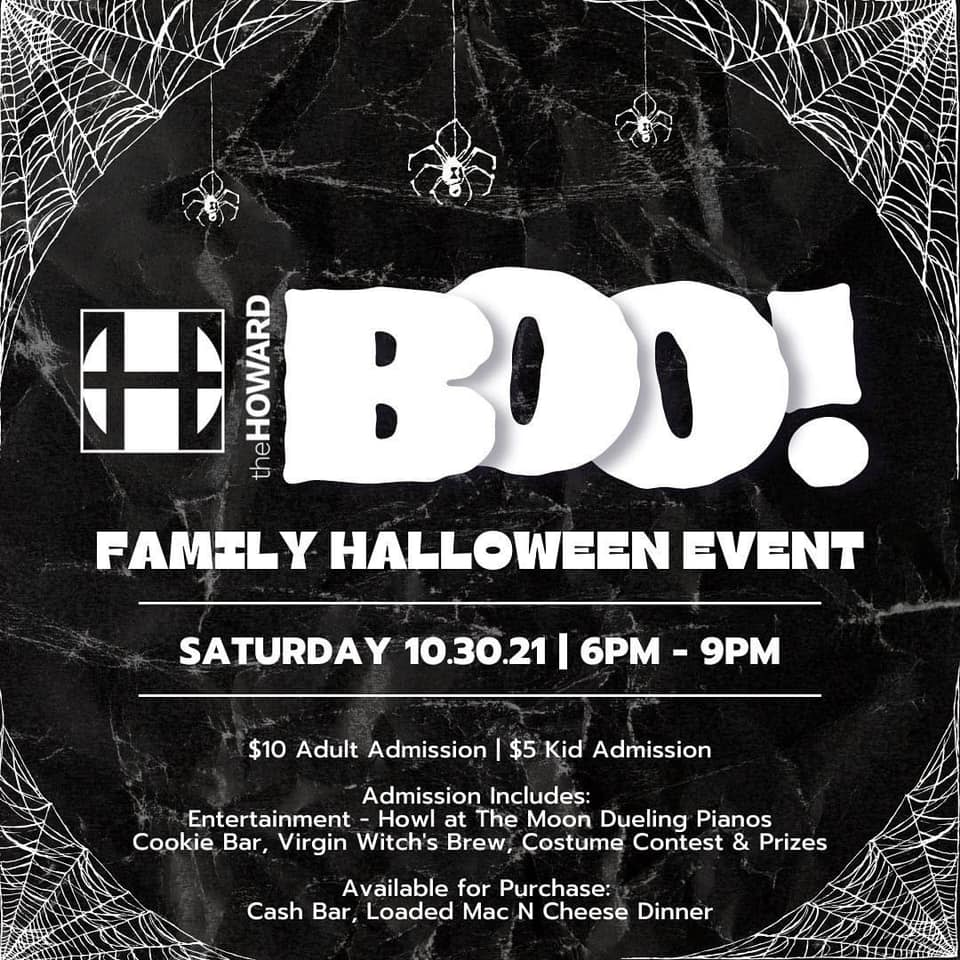 Champions of Magic
Embrace the magic that comes with Halloween with the Champions of Magic. On Saturday, October 30th at 7pm, the Champions of Magic will be performing at the Oshkosh Arena. Be amazed with magic that cannot be seen anywhere else. Some highlights of the show include: illusions with supercars, and impossible escape from Houdini's water torture cell, a prediction that needs to be seen to be believed, levitation, and a finale beyond explanation. Tickets available here.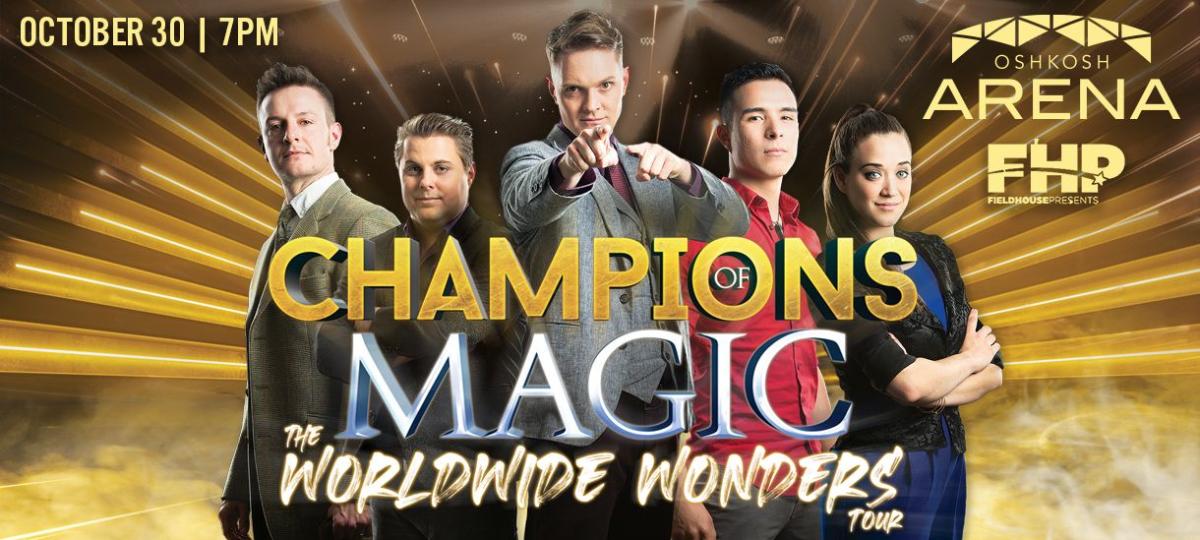 Trick or Treat Hours
Let's not forget Halloween itself! Oshkosh will be holding trick or treat hours from 4pm-7pm on Sunday, October 31st. Want to make a weekend of it!? We have you covered!  Click here for lodging options and book your stay now! 
Did we miss any spooky events? Let us know in the comments! If you're interested in the supernatural year-round, consider visiting one of these haunted locations in Oshkosh. As always, share your fun with Visit Oshkosh on Facebook and Instagram.  
Stay the night in Oshkosh—click here for overnight options!