With warm weather approaching comes the opportunity to enjoy one of America's favorite pastimes, Golf! The sport is perfect for those who want to get outside and be active and is able to be enjoyed by a group or as an individual. Visitors of Oshkosh will find 5 fantastic golf courses within a 15-minute drive of Oshkosh.  Here are just some of the area's top golf opportunities. So grab your clubs, lets go!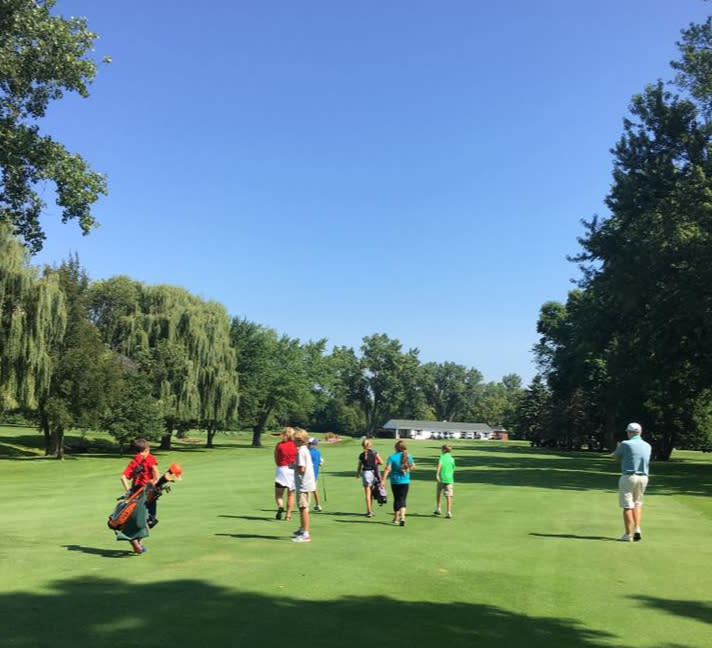 Traditional Golf Courses in Oshkosh 
Making headlines this summer will be the unveiling of the now, semi-private Historic Oshkosh Country Club. Traditionally known for being one of the oldest private country clubs in Wisconsin, this Oshkosh gem will be opening to the public on a limited basis. Public rates will include $60 on weekdays and $65 on weekends, as well as a "Twilight Rate" with additional reduced rates after 3 pm, $45 on weekdays and $50 on weekends. The club welcomes you to enjoy a round on their exceptional course as well as a meal at their restaurant, TJ's Highland Steakhouse, which is always open to the public. The Oshkosh Country Club hopes to change the conversation around their establishment and welcomes all lovers of golf, and great food, to experience what they have to offer the Oshkosh community. 
Another local favorite on our list is the Westhaven Golf Club. The scenic course features two creeks and two lakes. On the 18-hole course, water is in play on four of each nine. Enjoy their driving range and skill-appropriate tees, great for those who are learning the game or looking to improve their skills! Tee times subject to availability, the course recommends calling the pro-shop at 920-233-4640 to reserve an opening!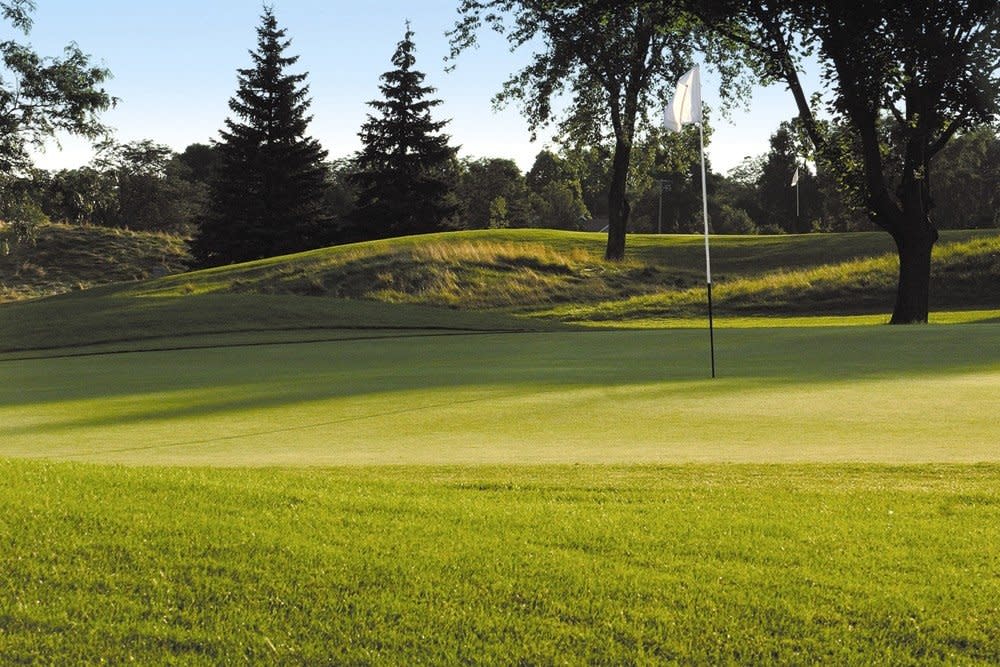 Next on our list is Oshkosh's Far Vu Golf Course. This 18-hole course was built with special attention given to the surrounding environment. Enjoy the natural scenery which includes mature trees, wooded areas, and a creek that winds throughout the course. After your game, Far Vu invites you to enjoy their clubhouse for a drink, a meal, and an enjoyable seat on their outdoor deck. This course is unique too in their effective natural irrigation system. Not only does it keep the course green all summer long, it offers players the ability to enjoy a game in early Wisconsin Spring. Visit their Facebook page to learn more! 
Utica Golf Club, our next featured course, is great for golfers who want a challenge. This 18-hole, Par 72 course combines a tree-lined fairway and strategically placed water hazards for a game that will have even the best players breaking a sweat! Enjoy their complete practice facility as you warm up and grab a treat from their full-service bar and restaurant after your game. The course recommends reaching out to PGA Golf Professional & Owner, Greg Johnson for details & pricing at (920)233-4446 or at uticagolfclub@gmail.com
Finally on our list is the Lake Breeze Golf Club in Winneconne. This 18-hole, championship layout course offers risk/reward opportunities to players and makes each game truly one-of-a-kind. Once you have played your game through, Lake Breeze Golf Club invites you to take advantage of their welcoming Bar and Grill for post-game refreshments. The course aims to leave you with an experience that will have you saying, "I've got to play it again!"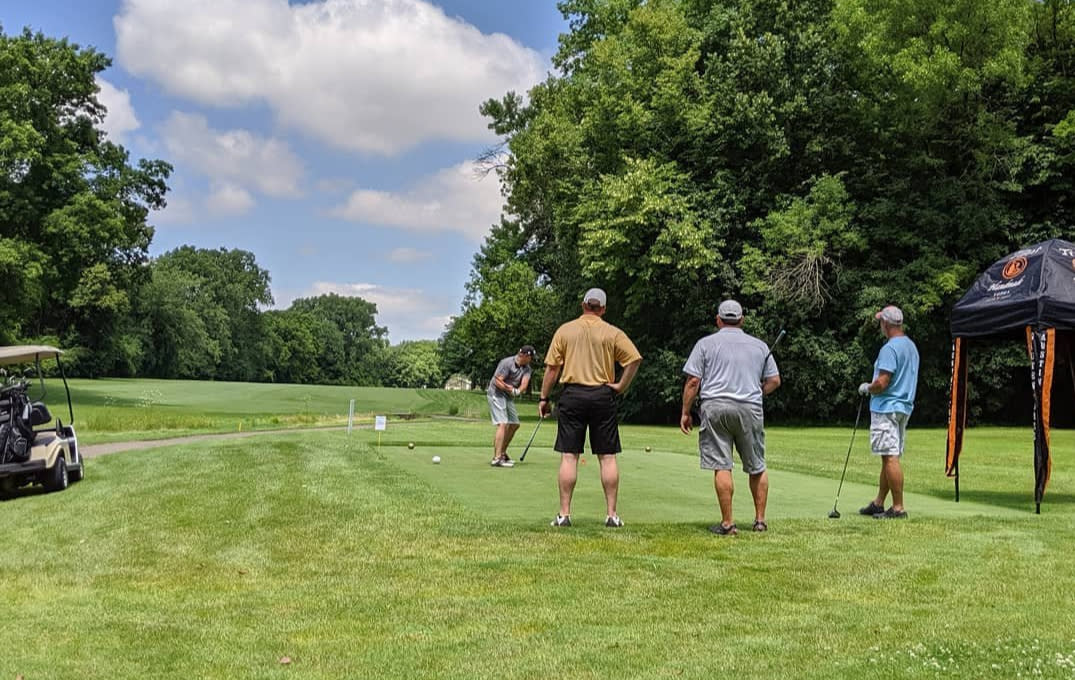 One of the best things about golfing in the Oshkosh the affordable cost. On average, greens fees in the Oshkosh area are lower than in most large urban areas. And, the quality of the golf you'll find in the Oshkosh area is excellent. Get out there and play this spring!
Alternative Golf Courses in Oshkosh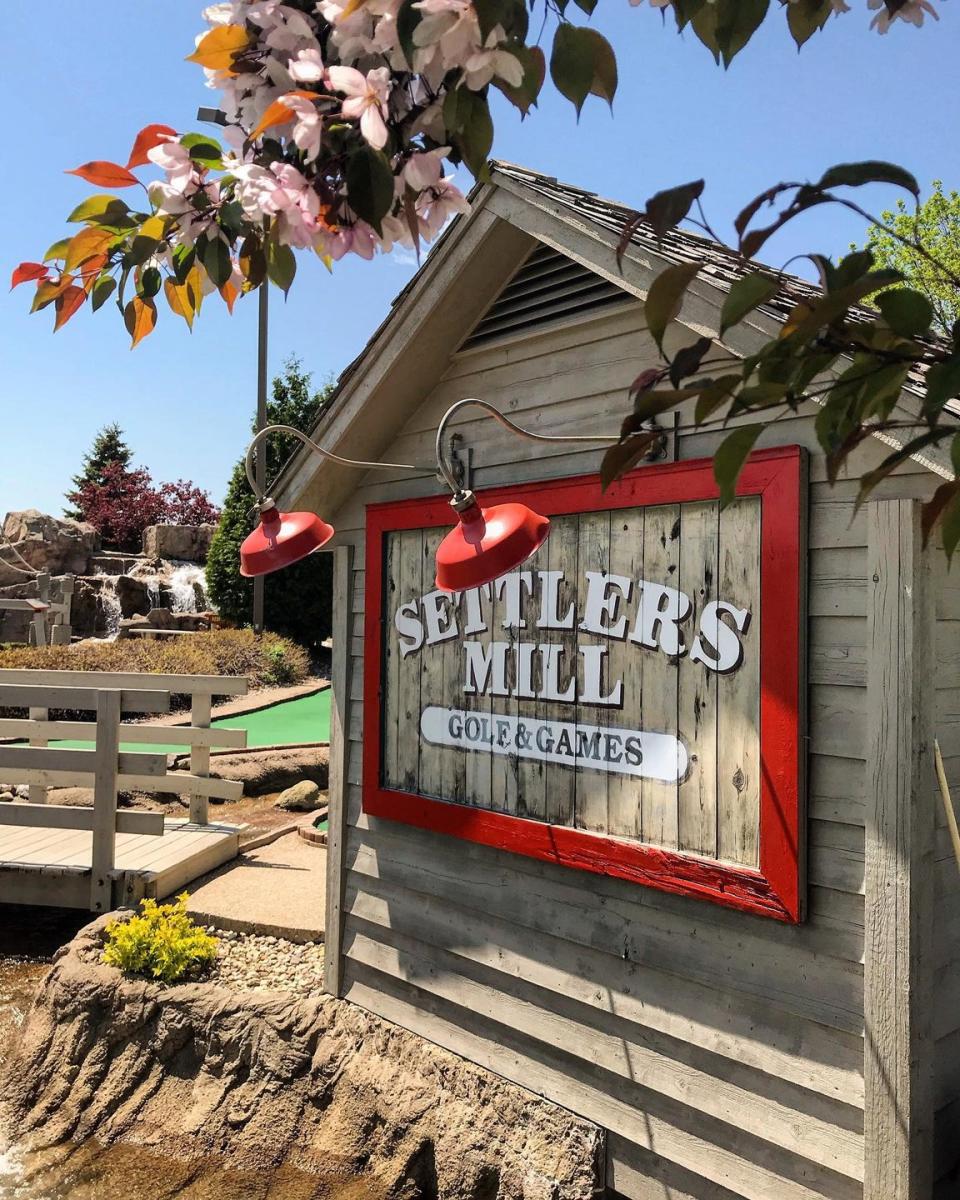 Settlers Mill mini golf course, alongside the Outlet Shoppes at Oshkosh, is perfect for a little family-friendly golf competition. You can choose your favorite colored ball and swing away at waterfalls, streams, rivers, and other fun obstacles on the putting green. This is perfect for a warm summer day and can be made even better with a visit to their indoor arcade or the snack shop for ice cream. This enjoyable course is perfect for golfers of all ages but will have even the best working hard for every putt!  
If clubs are not really your style, Oshkosh has not one, but 2 fantastic Disc Golf courses in the City!
The Red Arrow Disc Golf Course at Red Arrow Park is a challenge for those who love to disc. The course starts slow with wide-open shots but progressively gets harder building up to fairways that have you zipping around trees, flying over water (if you are brave enough), and shooting straight up-hill. Nestled in a sunny, well-groomed part of the park, this course will leave you feeling satisfied with your day spent outside, and hopefully your disc golf game too! 
The Winnebago County Disc Golf Course at the Winnebago County Community Park is a nature lovers dream. This 27-hole course allows golfers to play a full 18-hole round as well as the option to add on the more challenging back 9 holes. This course is literally a walk in the park as it takes you all through some of the most beautiful parts of the park. During late summer, tall flowers line the fairways and mature trees shade you as you make your way through your game. More challenging shots are complimented with huge, wide-open shots to really let you flex your discing skills. If you have not visited this disc golf course yet, it is the perfect idea for a warm Oshkosh day.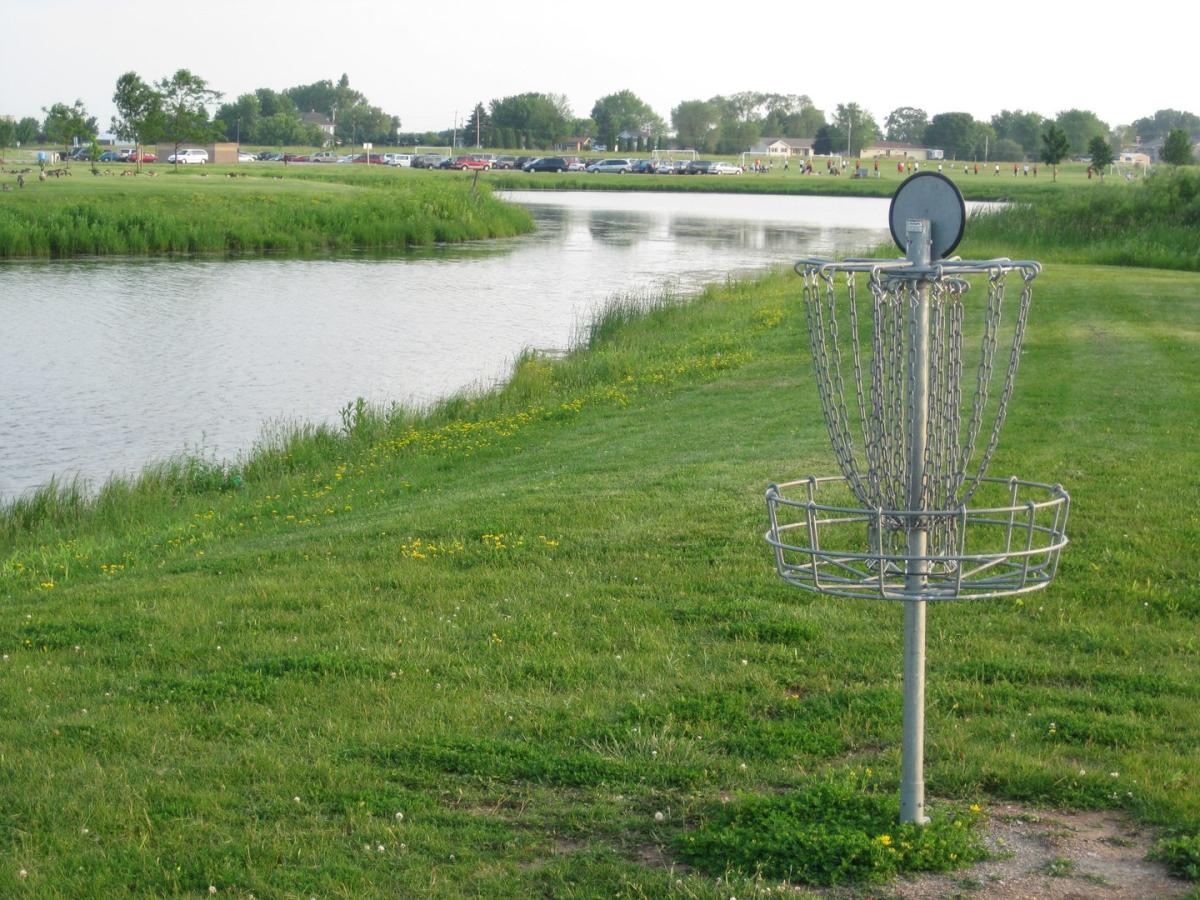 For traditional golfers and alternative golfers alike, Oshkosh has you covered as a destination to enjoy everything you love about the game. Top-of-the-line courses and fantastic scenic beauty is what you can expect from Oshkosh's several golf locations, all which are available for the public to enjoy. Find more fun things to do in Oshkosh at VisitOshkosh.com.
What is your favorite warm-weather activity in Oshkosh? Tell us in the comments below!