Pollock Community Water Park
What: The Pollock Community Water Park was named after Oshkosh industrialist, William E. Pollock, one of the early leaders of OshKosh B'Gosh. The water park consists of slides, a lazy river, lap pool and kiddie pools. There are also concessions available, due to walk-in food not being allowed.
Where: 1550 Taft St., Oshkosh
2022 Season: June 8th to August 19th
Hours: 10:00 - 11:30 am: Lap swim, lazy river walking, tot time (for children under 5 years old) | 1:30 am - Noon: Patrons need to exit the pool for staff to prepare for open swim | Noon - 7:00 pm: Open swim | 5:00 pm - 6:00 pm: Lap swim | 6:00 pm - 7:00 pm: One lane lap swim
Price: Child (2 yrs. & under), Free | Youth (3 to 17 yrs.), $4.50 before 5 p.m., $3 after 5 p.m. | Adults (18 to 59 yrs.) $5.50 before 5 p.m., $4 after 5 p.m. | Seniors (60 yrs. & older) $3.50 before 5 p.m., $2 after 5 p.m.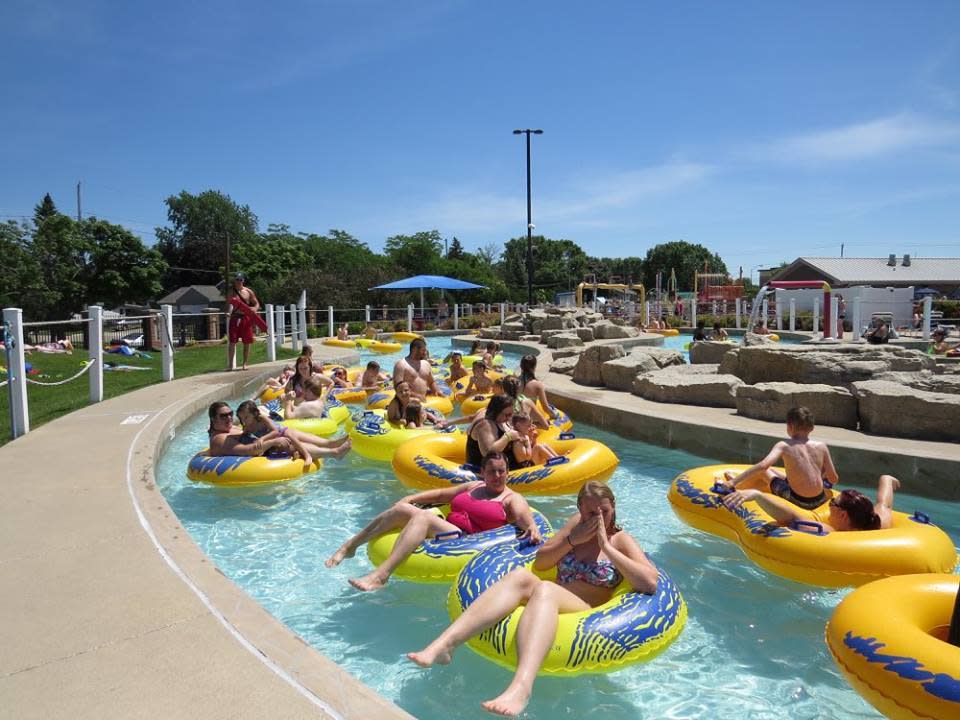 Fire Escape
What: The Fire Escape is a local paint your own pottery shop that offers much more than the typical shop. It has options from paint pottery, board signs, canvas painting and lifecasting. No reservations needed and a great place to create a souvenir!
Where: 423 N. Main St., Downtown Oshkosh
Hours: Sunday 10-3PM  | Tuesday 12-7PM | Wednesday 12-7PM  | Friday 12-7PM  | Saturday 10AM-7PM (Closed Monday & Thursday)
Price: Prices range from $5 to $75, with a majority of items ranging from $15 to $30.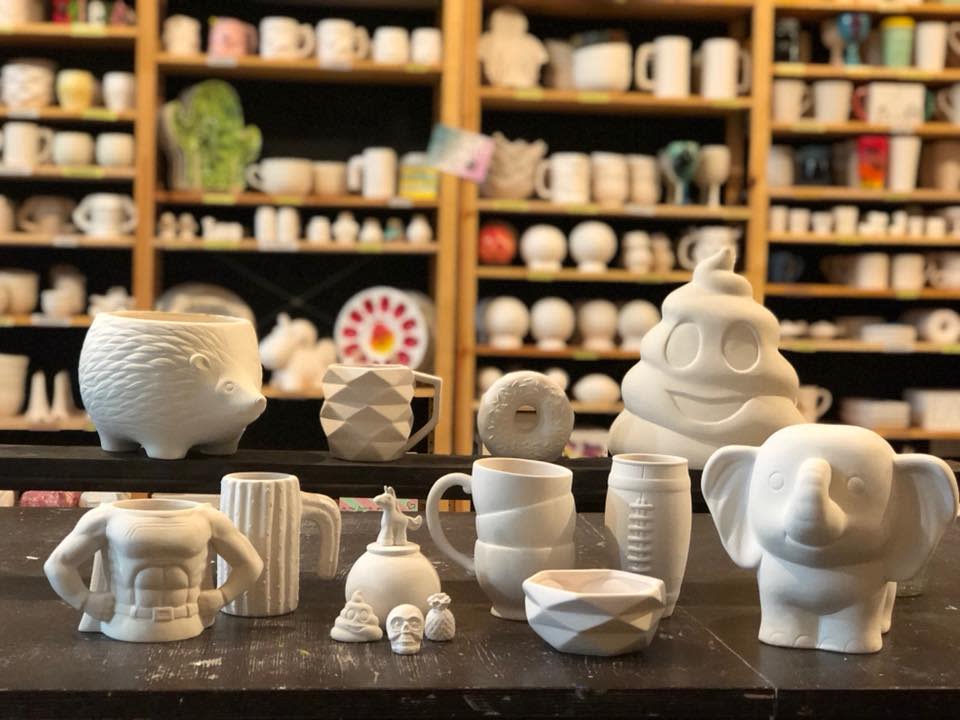 Glen Valley Farm
What: Glen Valley Farm is a world-class show, horse barn located in Oshkosh off of Vinland Street. The farm is home to many horses both owned by Glen Valley owner, Mike Peerenboom, and boarded by people in the community. The farm offers riding lessons to anyone from beginners to experts in the horse world. The lessons allow time for you to groom and become familiar with a horse and 30 minutes of ride time.
Where: 2561 Vinland St., Oshkosh
Hours:  Monday through Friday, 8 a.m. to 8 p.m. | Saturday and Sunday, 8 a.m. to 5 p.m.
Price: $40 to $45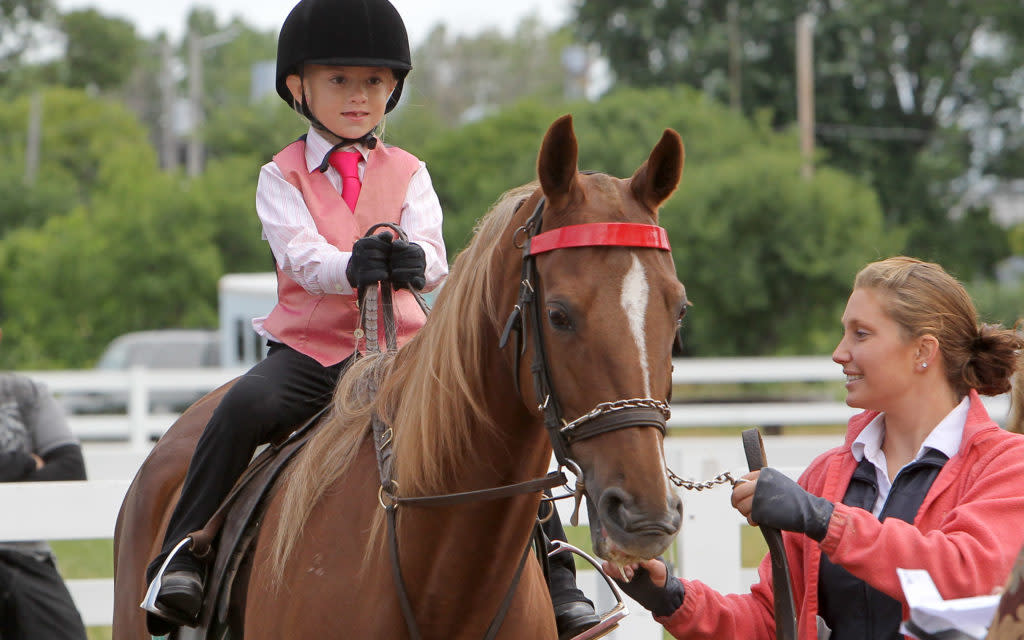 Menominee Park and Zoo
What: The mission of the Menominee Park Zoo is to serve the community through the exhibition of a historical collection of both native Wisconsin exotic and domestic animals. To enrich the zoo visitor while encouraging the appreciation of animal behavior, habitat and diversity.
Where: 520 Pratt Trail, Menominee Park, Oshkosh
2022 Season: May 7 to Sept. 25, daily from 9 a.m. to 6 p.m.
Price: Free!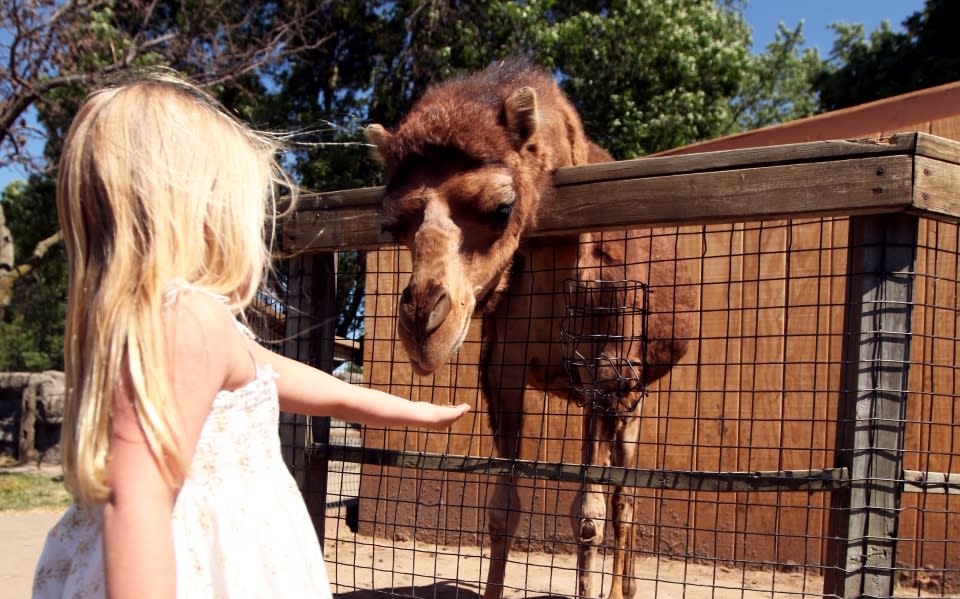 Oshkosh Public Museum
What: The Oshkosh Public Museum is open to the public to showcase the history of thousands of years. With a new, long-term exhibition, People of the Waters, and continuously changing exhibits such as a feature on the WWI era, the museum is both fun and educational for adults and kids.
Where: 1331 Algoma Blvd., Oshkosh
Hours: Tuesday through Saturday, 10 a.m. to 4:30 p.m. | Sunday, 1p.m. to 4:30 p.m.
Price: Adults, $8 | Seniors (62+), $6 | College Students (with valid ID), $6 | Children (6 to 17), $4 | Children under 6, Free!