Who doesn't love to sit outside and enjoy the sky while receiving service? We have found the best places in Oshkosh to enjoy warm outdoor patios! Here they are...
The Bar
The Bar is Northeast Wisconsin's leading sports bar and restaurant destination. Their famous wings and pizzas, full menu featuring Celiac Friendly items, HDTVs and fun events provide something for everyone.  The Bar is a great place to play or watch volleyball and the outdoor patio provides great space to enjoy yourself outside.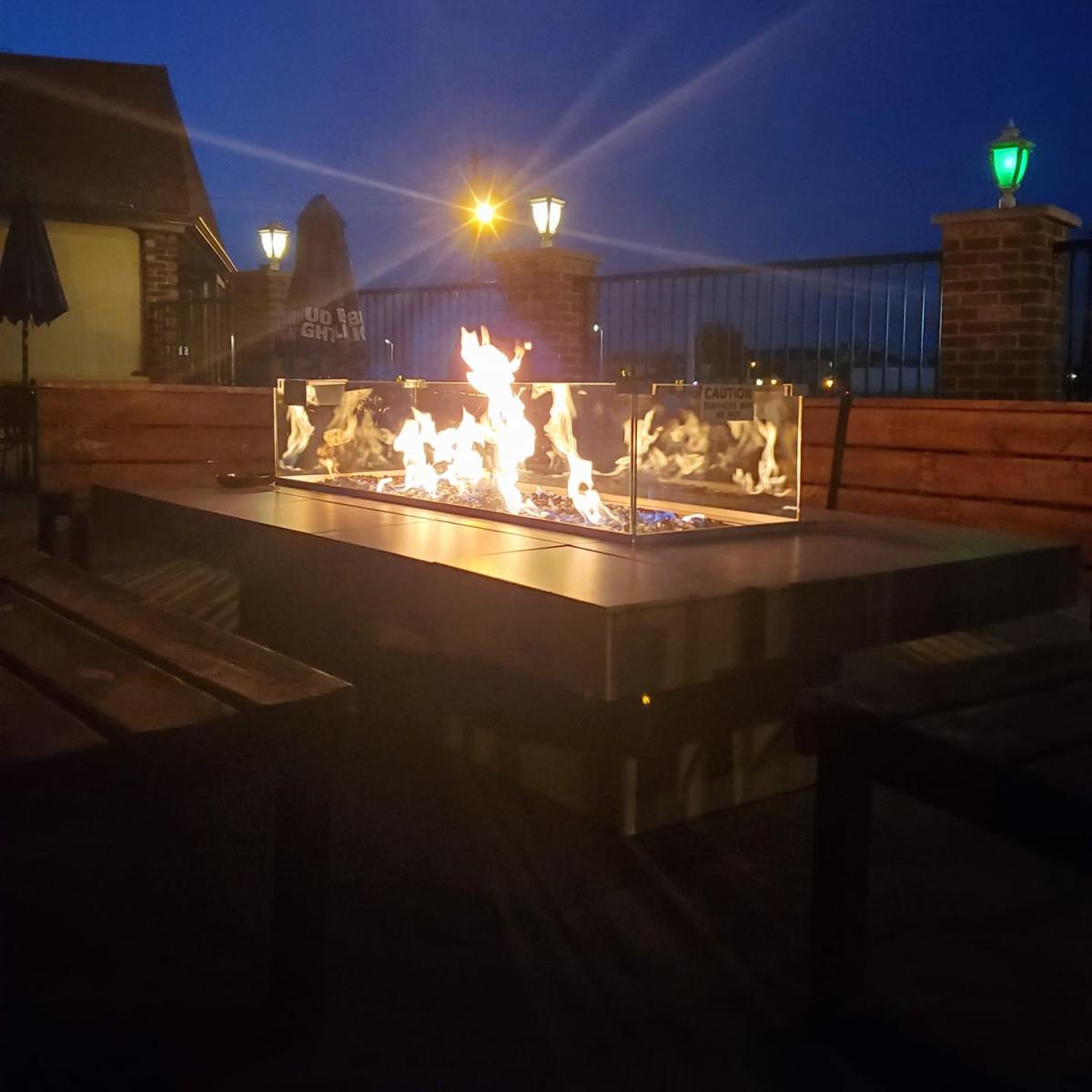 Caramel Crisp
Caramel Crisp is the home to the best homemade cookies, pies, baked goods, gourmet popcorn, and other sweet treats in Oshkosh! Over the past 85 years, the cafe has expanded from a tiny popcorn shop on Main Street into so much more including a cafe with delicious breakfast food, deli-style salads and sandwiches, hot sandwiches, coffee drinks and smoothies. Caramel Crisp also expanded to a candy and toy store, kids' book store, ice cream shop, and gift shop. Deli-Style Salads. Deli Sandwiches. Specialty Grilled Cheeses. Breakfast Food. Coffee. Tea. Smoothies. Wines. Craft Beers. Whatever you're hungry (or thirsty) for, you'll find the perfect option at the cafe!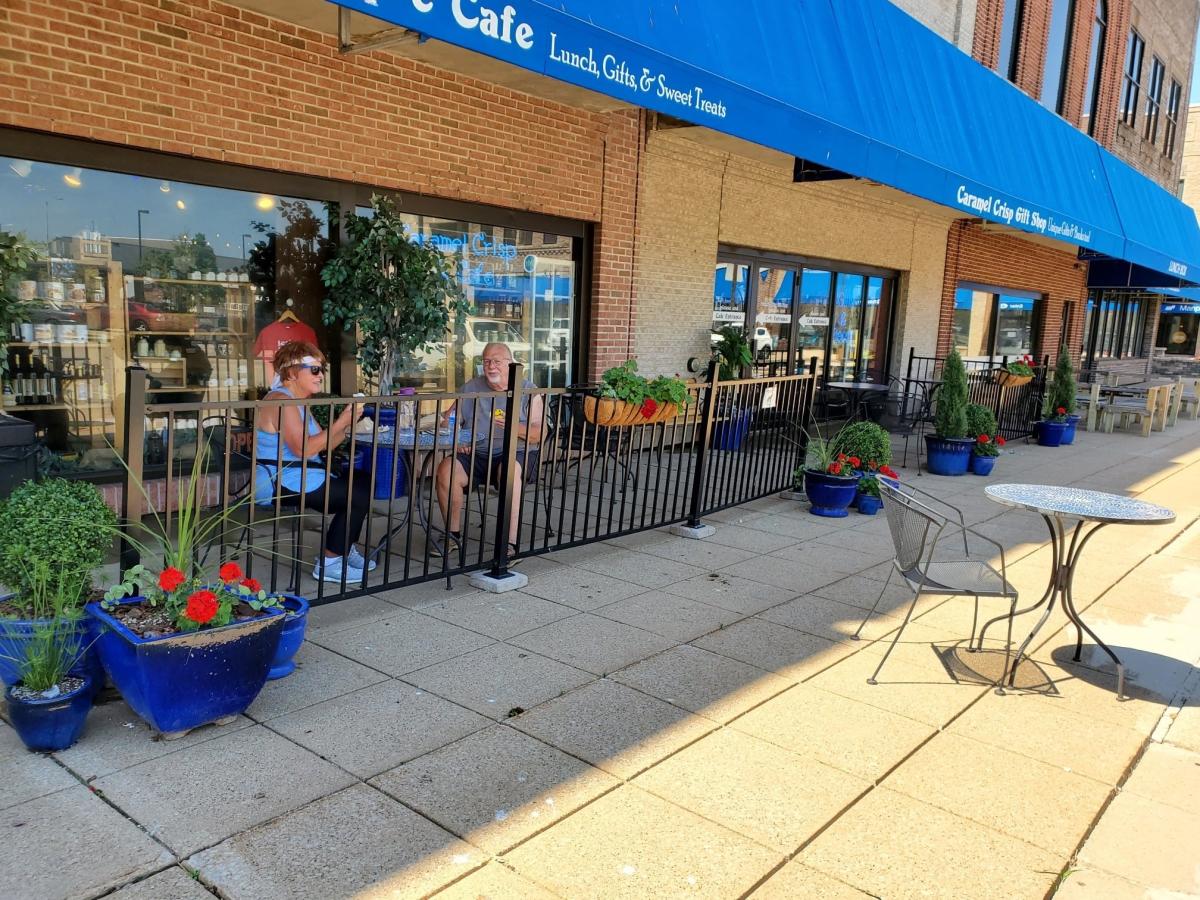 The Chalice
American eatery serving hearty fare in comfy digs with a long blond-wood bar & outdoor seating. The Chalice is best known for its hearty meal in a bowl soups and sandwiches, delicious drinks, and friendly service. We offer a comfortable atmosphere every season of the year.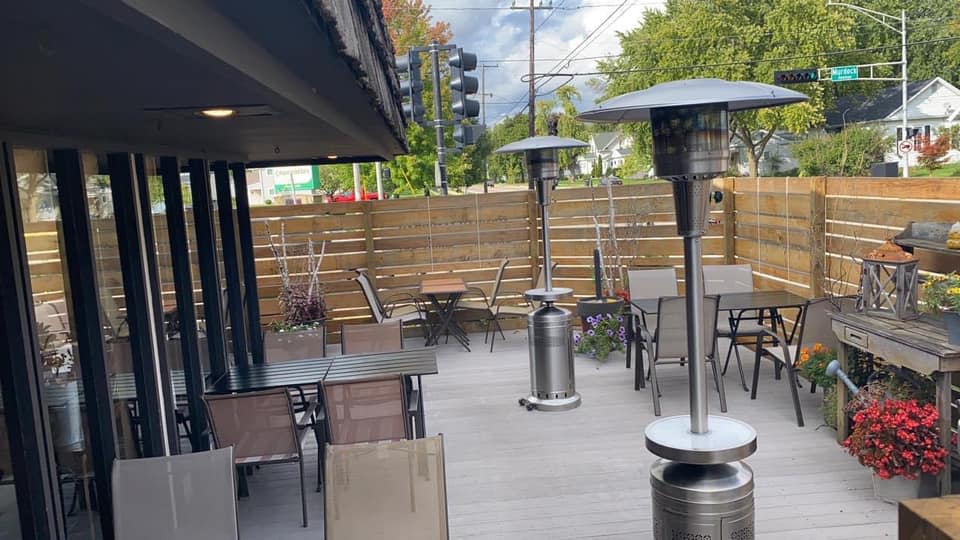 Fletch's Local Tap House
Located in Downtown Oshkosh. Great spot for live music with an awesome outdoor patio and sideyard. Food is available at the Varsity Club which adjoins to Fletch's. The Varsity Club serves wings, burgers and more and is an awesome spot to play some pool.  Sink your teeth into one of their Brew House Sampler Platters or try some of their famous chicken wings.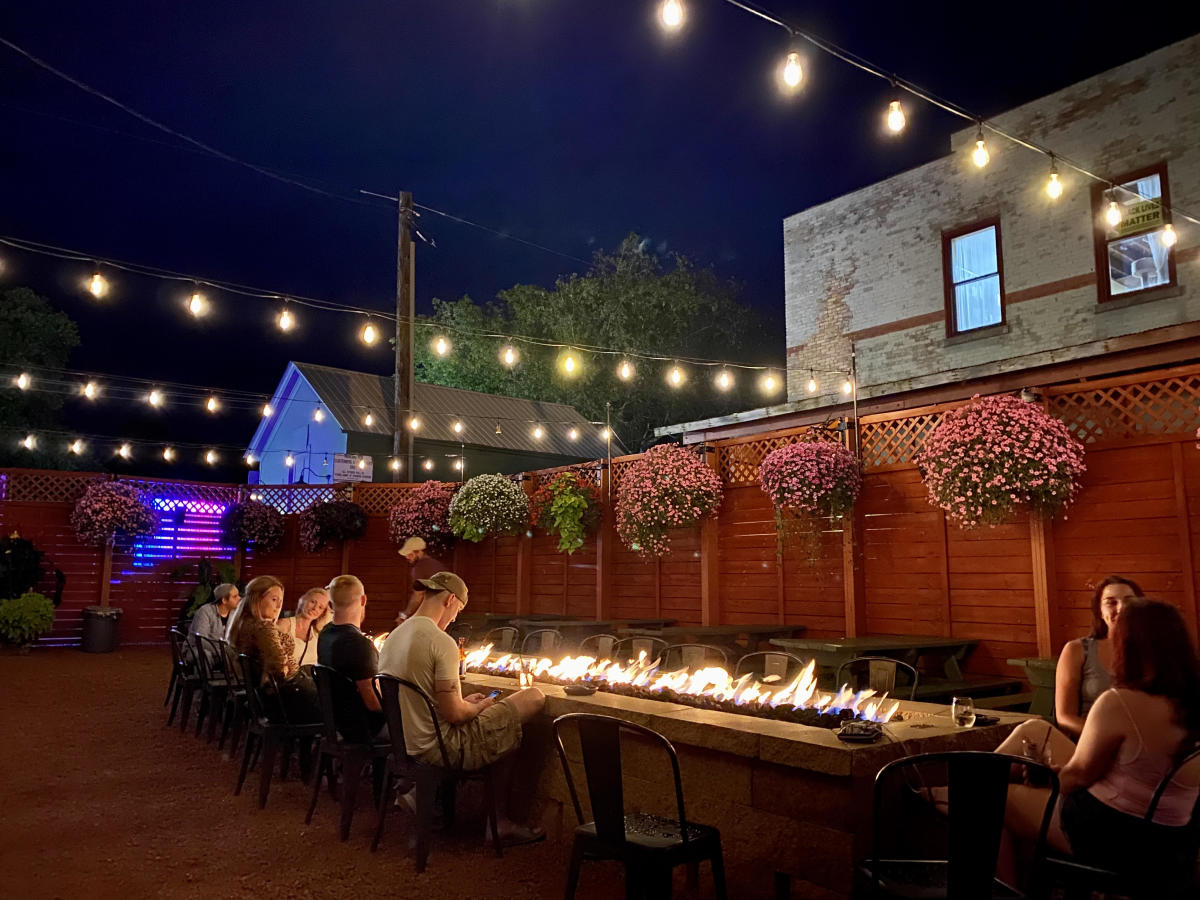 Fox River Brewing Company
The Fox River Brewing Company, established in 1995, has become a popular destination along the shores of the Fox River. The brewing company welcomes boating friends with a tiki bar, dockside dining and fun yard games. Step inside for sweeping views of the waterfront and a craft kitchen ready to serve up a delicious meal from a rotating seasonal menu. Head over to the TapRoom to enjoy live entertainment and a sampling of Fox River Brewing Co.'s craft beer selection.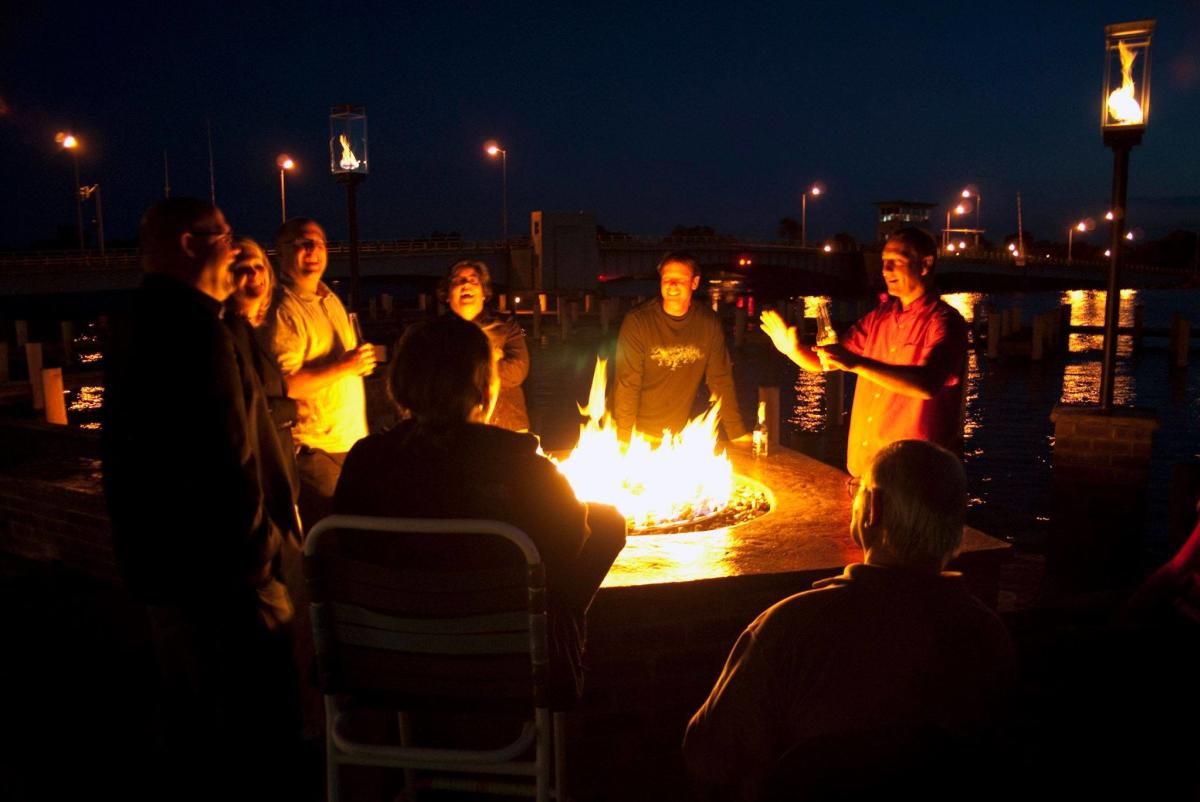 Ground Round at the River's Edge
You don't have to travel far to be swept away in an atmosphere of casual fun and waterfront dining. The Ground Round at River's Edge, set on the banks of the Fox River, offers great food and great fun with spectacular panoramic views. The Ground Round at River's Edge, with its two-room concept, provides an atmosphere and menu that is inviting to families and fun for adults. It offers an extensive menu with high quality and value for our guests. In addition, it's one of the few family-oriented restaurants where adults can enjoy full liquor service with their meals. Overlooking the Fox River, the Ground Round at River's Edge offers great food with spectacular views. Both the lounge and patio area are casual alternatives where adults can relax, meet friends, watch the game, and enjoy the same full service menu as the dining room area.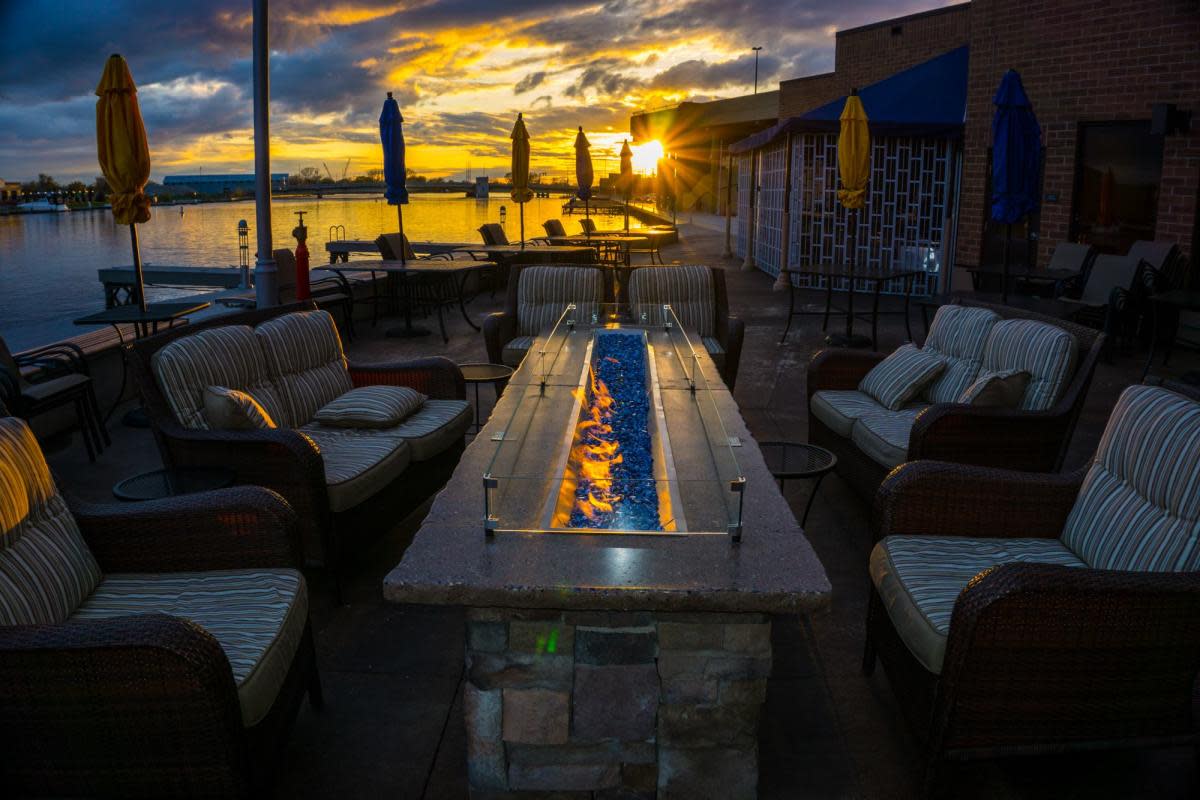 Jockey Club
A casual dining and drinking establishment with upscale pub food, Friday fish fry, Sunday deep fried chicken dinner, and breakfast on Saturday and Sunday! The Jockey Club is a completely remodeled bar in a warm environment featuring 5 large flat screen TV's, a new and eclectic cocktail menu, 8 draft beers, and a food menu that boasts appetizers, sandwiches, pizzas and daily specials. Outdoor bar & patio.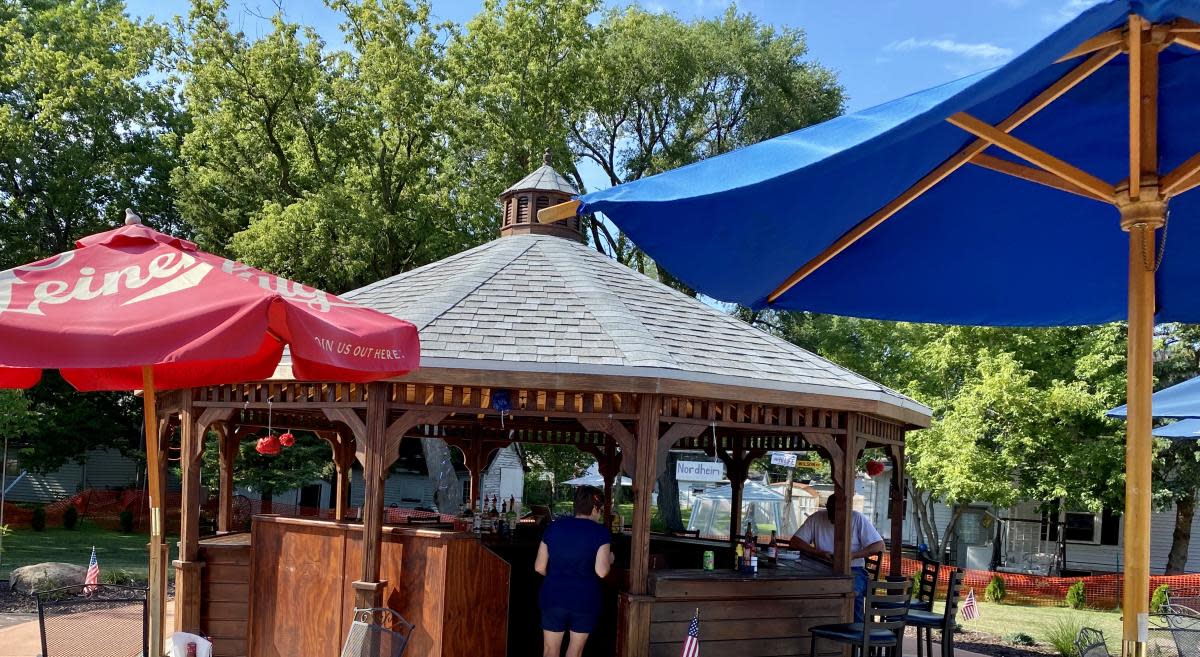 Parker John's BBQ & Pizza has a beautiful patio located very close to UW Oshkosh Campus is a super fun place to grab a meal, cocktail or both! There is a cozy fireplace available for those chilly nights too!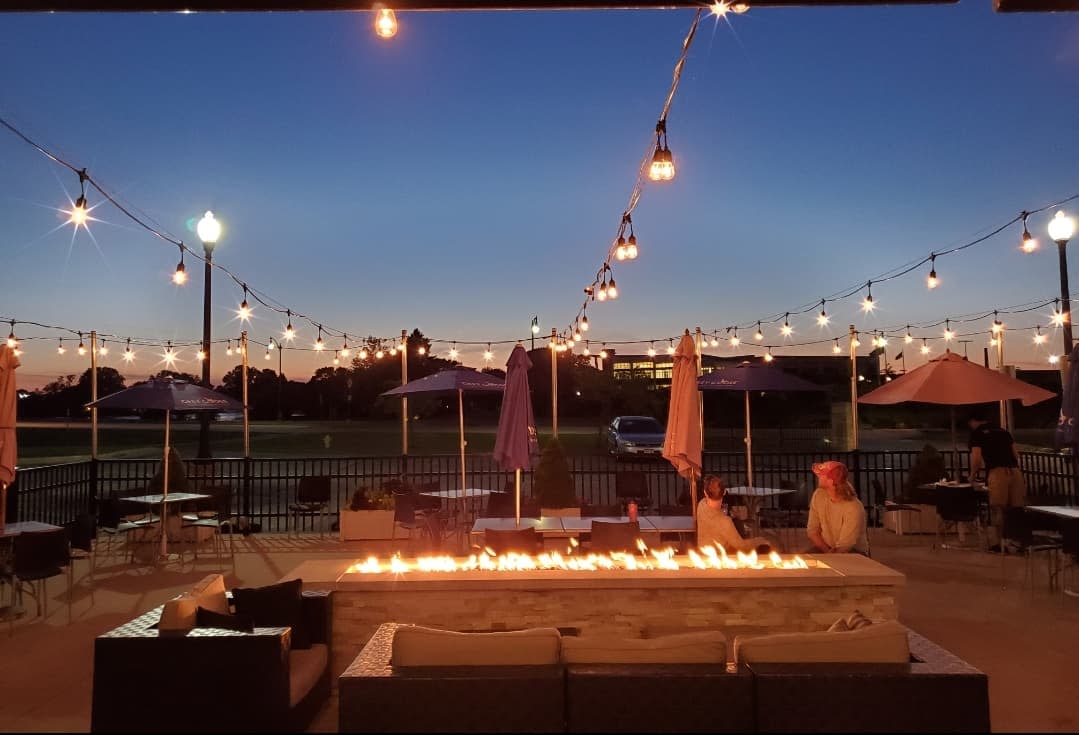 Peabody's Ale House
Peabody's has one of the largest lists of draft beers in the city of Oshkosh. There are beers available from almost every continent and corner of the world. Naturally, many of the popular drinks in Oshkosh, WI are from Germany and the heart of the eastern European brewers. Peabody's hosts ales, IPAs, Lagers, porters and just about every other style of beer conceivable. The staff behind the bar at Peabody's Ale House is as proficient at pouring the perfect cocktail as they are the perfect pint. After all, going out for drinks in Oshkosh, WI certainly calls for a stop at Peabody's. Check out their outdoor, side yard for added fun! 
Revs has so much to offer on their back patio it is hard to fit it all in here! There are 4 sand volleyball courts, a tiki hut bar, garbage pong, shuffleboard, a giant fire table and more! Live music during the summer weekends are an added plus to the beautiful patio! Bring the family, order some pizza and wings and enjoy some fun activities!
TJs Harbor Restaurant
TJ's Harbor Restaurant prides itself on a rotisserie-inspired menu. All of the meat for their sandwiches, salads and pastas are slow roasted in a rotisserie oven to provide a healthy dining alternative in the Fox Valley. The location boasts fantastic views of Lake Winnebago from their outdoor patio and viewing deck. TJ's has two full service bars and a newly renovated harbor to give boaters one of the best docking accommodations on the lake. Weyauwega Star Dairy, a local dairy farm, provides TJ's with all of its cheese products... which helps TJ's create the best cheese curds you've ever had! TJ's has an ever-changing variety of beer and carries seven Wisconsin crafts, along with a growing wine list. Recently, TJ's added Clos de la Tech Wines, which make us one of two locations in the state where you can purchase this outstanding Pinot Noir. TJ Rodgers (owner) prides himself on striving to make the best Pinot Noir in the world.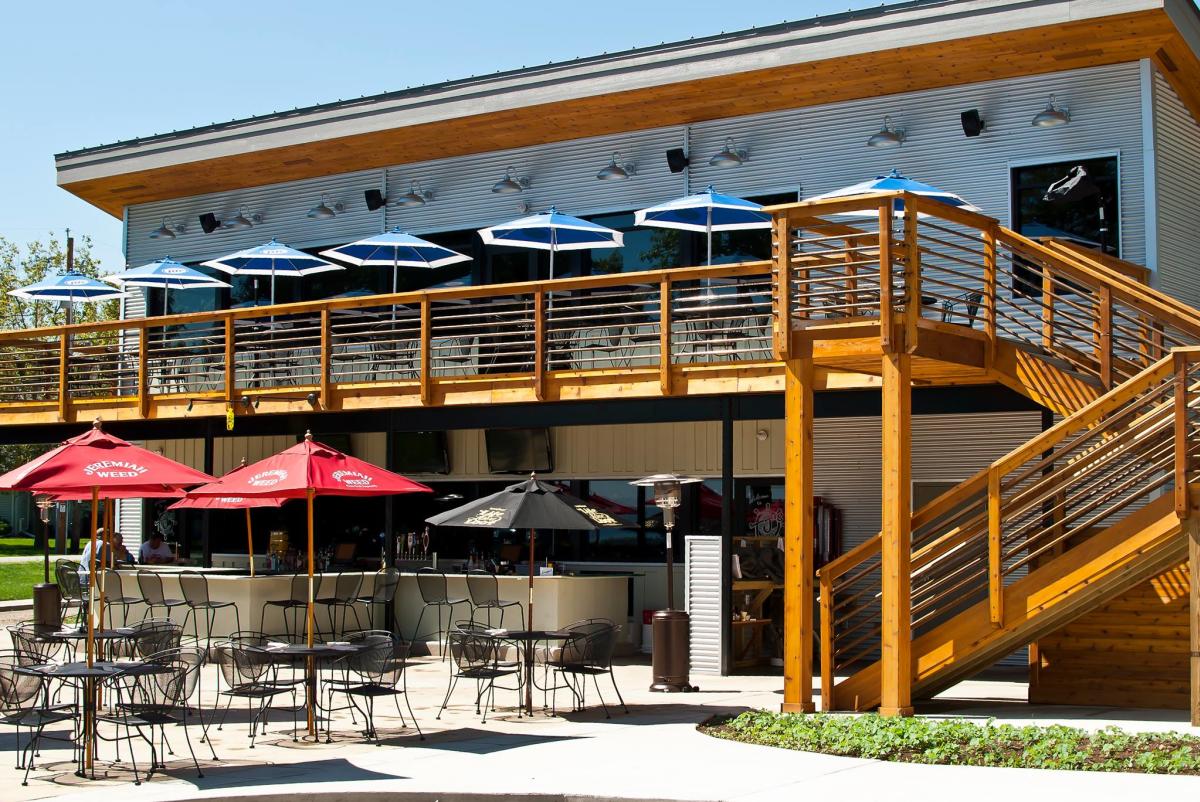 TJ's Highland Steakhouse
Located at the historic Oshkosh Country Club near Lake Winnebago, TJ's Highland Steakhouse delivers world-class cuisine and luxury service in a setting reminiscent of a traditional Scottish lodge. The menu features USDA Prime dry-aged beef broiled to perfection at 1,500F plus a selection of fresh seafood and specialty dishes prepared by celebrated New York City chef, Michael England. TJ's extensive wine and spirits lists include well-known and small producers from around the globe. The restaurant is an impressive 6,500 square feet, appointed with tartan cloths imported from Scotland, hickory wainscoting, luxurious seating and dynamic lighting. It is comfortable, sophisticated and timeless.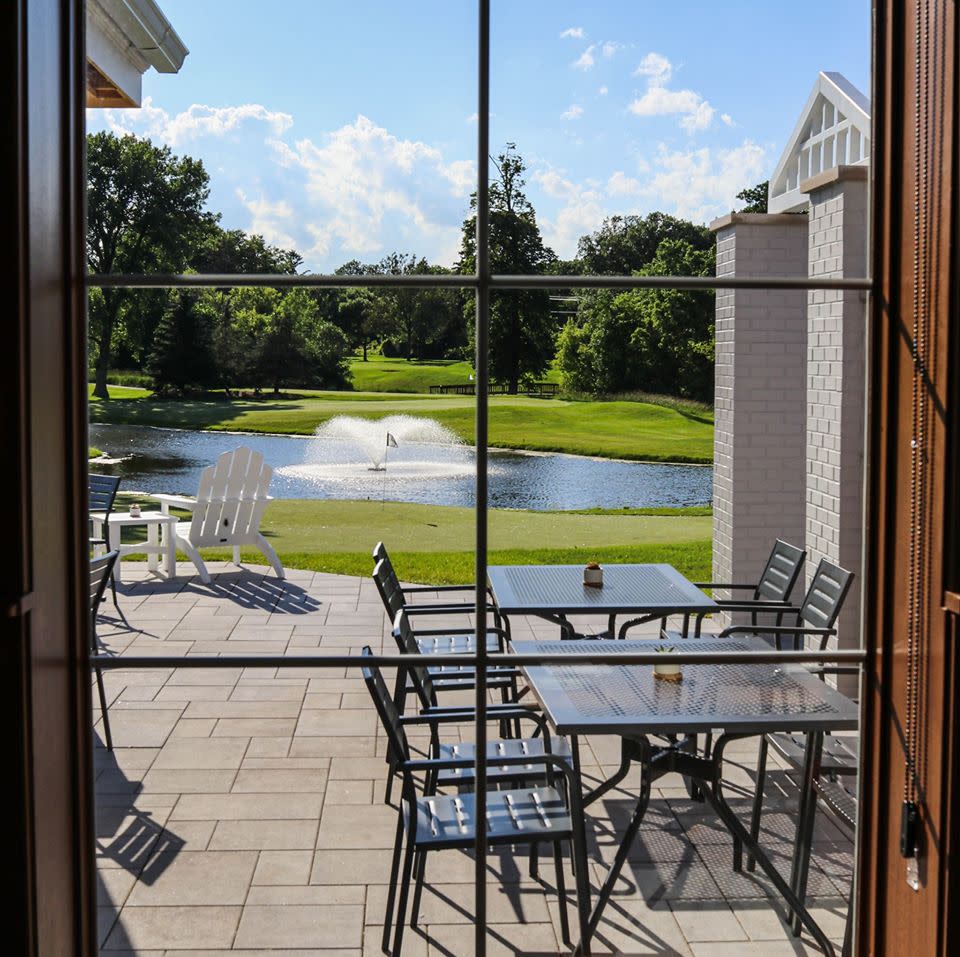 Stay the night in Oshkosh—click here for overnight options!