Take a musical trip back in time. These records stores and vinyl nights will have you feeling nostalgic.
The Exclusive Company is America's oldest full-line independent record store. It started out of the trunk of a car, and now has seven locations throughout Wisconsin. In 1957, The Exclusive Company opened its second location on bustling Main Street here in Oshkosh, Wisconsin.
At this store, you can find a wide selection of home and car audio equipment including Dj equipment, turntables, headphones, televisions and more. Our favorite thing found at The Exclusive Company is their vinyl records. They offer an array of genres including classics and current music.
Eroding Winds Record Shop is a vinyl-focused, brick and mortar retail store located in historic downtown Oshkosh. The shop began in 2015 as an online retailer and quickly transitioned into a physical retail store in 2016.
They carry a variety of both new and used vinyl across the spectrum of music genres. They also have a small selection of cassette tapes and 45 rpm 7-inch records.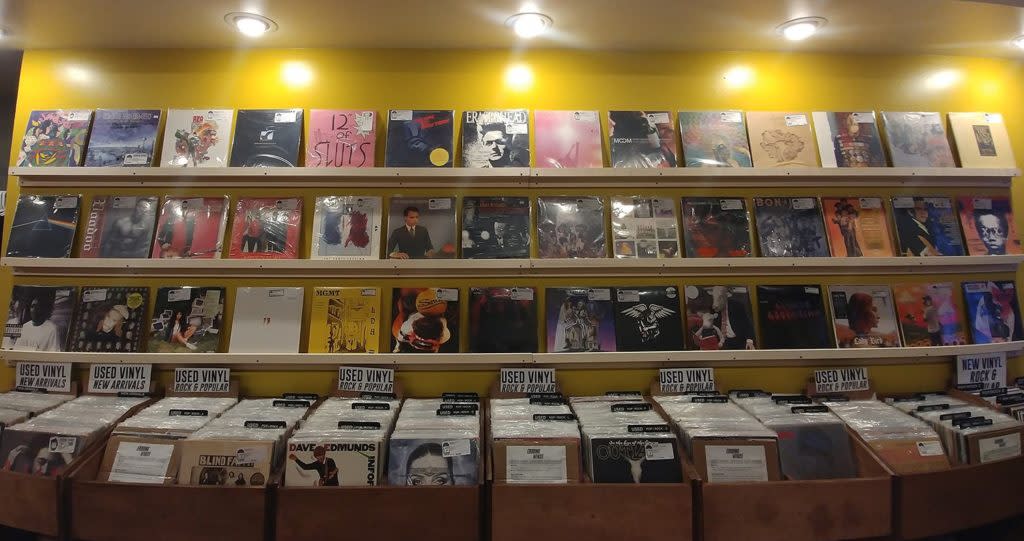 Vinyl Nights every Monday night starting after 6 pm.
Cranky Pat's runs an all-night happy hour deal.
Each Tuesday is Vinyl Night starting at 8 pm. Bring down a few of your favorite records and they'll spin them throughout the evening.
Everyone who brings in their own records to play is entered to win a 1/4 barrel, and they'll also have some great coupons good for picking up even more records at The Exclusive Company.
Vinyl Nights every Wednesday night from 5 to 8 pm.
Bring in a record and get 50% off your first pint and a coupon for 15% off on a record at Eroding Winds Record Shop.
Bring your own vinyl any night at Fifth Ward Brewery and they will play it for you while you enjoy a pint of your favorite beer.
by Paige Owens