Find all the festive fun you can handle and get your Irish on during St. Patrick's Day Weekend in Oshkosh...
12th Annual UWO Shamrock Shuffle 5k | March 16
Start your St. Patrick's Day celebrations out on the right foot! Join in for the 12th Annual UW Oshkosh Shamrock Shuffle. Proceeds of this walk/run 5K will benefit the Oshkosh Area United Way, the UWO PD K9 unit, and the Student Rec & Wellness Scholarship fund. The event starts at 10:00 am and you can register here.
Shamrocks & Murder Mystery Dinner | March 16
Shamrocks & Murder! Enjoy a St. Patrick's Day Whodunnit Murder Mystery Dinner at the upper level of the Fin 'N' Feather, brought to you by the Friends of the Winneconne Public Library. Head to the Fin 'N' Feather to enjoy a delicious buffet that will include chicken, fish and Chef Aaron's famous corned beef and cabbage, all the while participating in the solving of a murder mystery. The murder mystery begins at 5:30 pm and tickets can be purchased at the Winneconne Library.
OshkoshBars St. Patrick's Day Bus Route | March 16th 
OshkoshBars bus will be out and about for Saint Patrick's Day! They will be running two separate routes. The day route, from 1-6 pm will be running brewery tours. Groups at a local bar that need a safe ride to the beer tents can give them a call at 715-297-5021 and they will do their best to get you there in-between brewery tours. The nighttime route will be running from 6 pm- 1 am, starting and ending at Houge's Bar. Check here to view the full list of stops!
Rushford Meadery and Winery | March 17
Rushford Meadery and Winery is pairing its meads and wines with something green.  From 11 am-7 pm, an Irish music mix will be playing as Rushford offers a complimentary 8-ounce glass of beer to anyone wearing green. Who doesn't love free, green beer?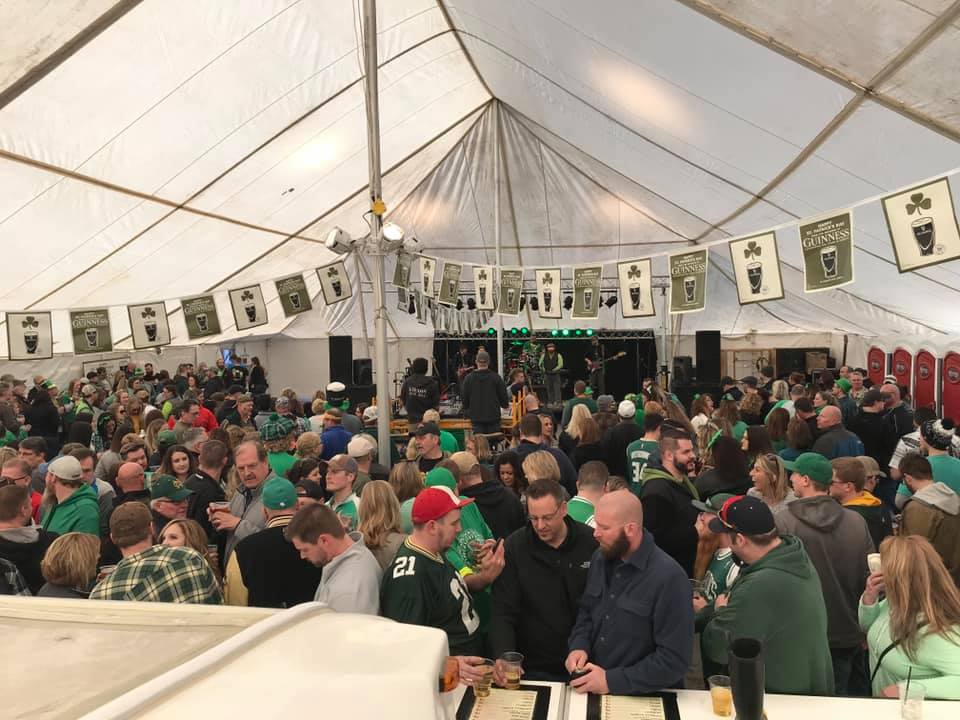 St. Patrick's Day Party at Dublin's Irish Pub | March 16-17
Dublin's Irish Pub is having its annual tent party for St. Patrick's day. The tent party is all-day fun with music, beer, dancers and a limited menu among classic Irish Fare. Saturday's entertainment includes The President's from 2-5:30 pm, Irish Dancers from 5:30-6:30 pm and Star Six Nine from 7-11 pm. Dublin's will also be serving a traditional Irish breakfast at 7 am on Sunday.
St. Patrick's Day at O'Marro's Public House | March 15-17
Celebrate St. Patrick's Day by partying all weekend at O'Marro's with live music, Irish dances, food, drinks and friends. The fun starts Friday night with the Jay Edward band at 8 pm, Saturday night includes entertainment from Irish dancers, bagpipers and Bobby Evans at 8 pm and Sunday fill up with an Irish breakfast at 11 am and enjoy festivities continuing through the day including Irish dancers and Outside Aces from 5-9 pm.
St. Patrick's Day at Fox River Brewing Company | March 17
For St. Patrick's Day, the Fox River Brewing Company is celebrating with a special lunch and dinner menu.  Lunch features a hearty beef and cabbage soup along with corned beef and cabbage pie or calzone style bread filled with creamy mozzarella, corned beef and steamed cabbage. Dinner is served with a beef and cabbage soup, corned beef brisket and a vegetable or corned beef cutlet, thick carrots, halved red potatoes and cabbage wedge with a dijon horseradish sauce.
Ruby Owl Specials | All week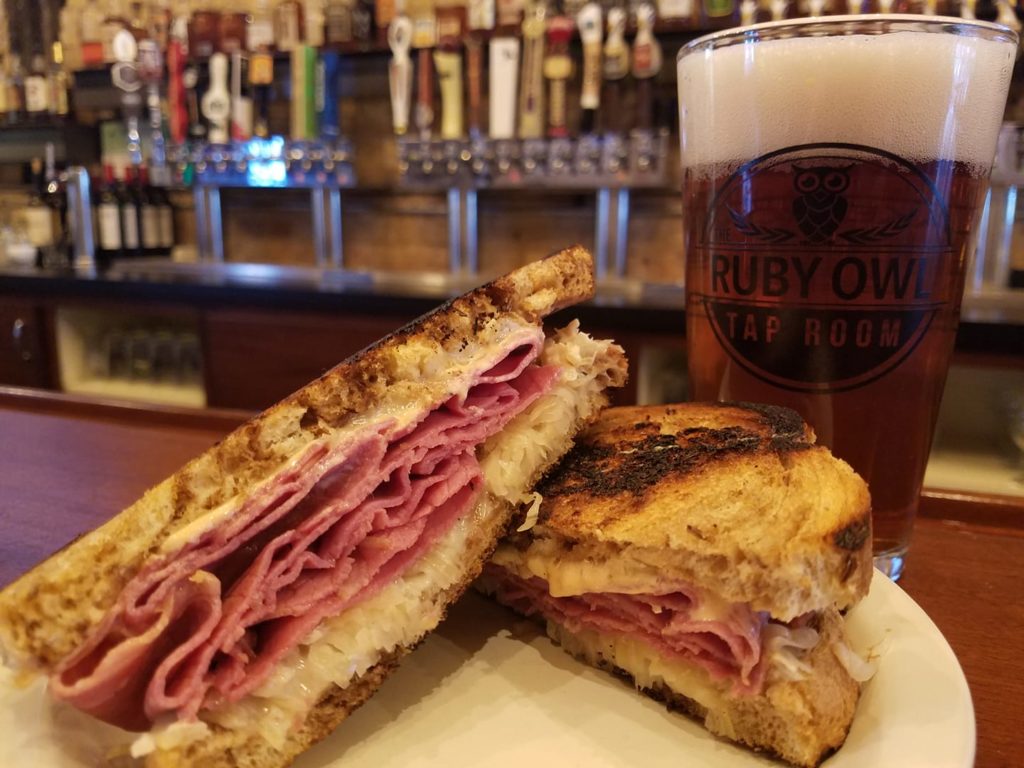 All week, the Ruby Owl is featuring their Reuben sandwich in place of their burger of the week. The Reuben sandwich features corned beef, beer-braised sauerkraut, thousand island dressing and Swiss cheese on marble rye bread, for only $9.99+side. Pair this wonderful sandwich with a pint of Central Waters Shine On Amber Ale.
Primo Specials | March 14-17
Primo's will be serving corned beef and cabbage along with tradition Reuben sandwiches to celebrate St. Patrick's Day. The dessert special for the weekend is an Irish cream cheesecake.
St. Patrick's Day Family Bingo | March 17th
The Oshkosh Senior Center will be hosting free family bingo for St. Patrick's Day. The event runs from 1-3 pm. Concessions are available for purchase.
What do you call a fake Irish stone? A shamrock!
by Paige Owens