Who's ready for Spring Break 2023?! We are! UW Oshkosh and OASD Spring Break is happening Saturday, March 18th to Sunday, March 26th. What perfect way to spend your time off than a fun-filled week in Oshkosh! Looking for something to do? We got you covered!
Family-Friendly Events
A Woman Who Can Exhibition at the Oshkosh Public Museum
Happening All Break!
Share in the crowning moments of Grace Stanke, Miss America 2023, crowned Miss Wisconsin 2022. Oshkosh celebrates 60 years of hosting the Miss Wisconsin Competition this year!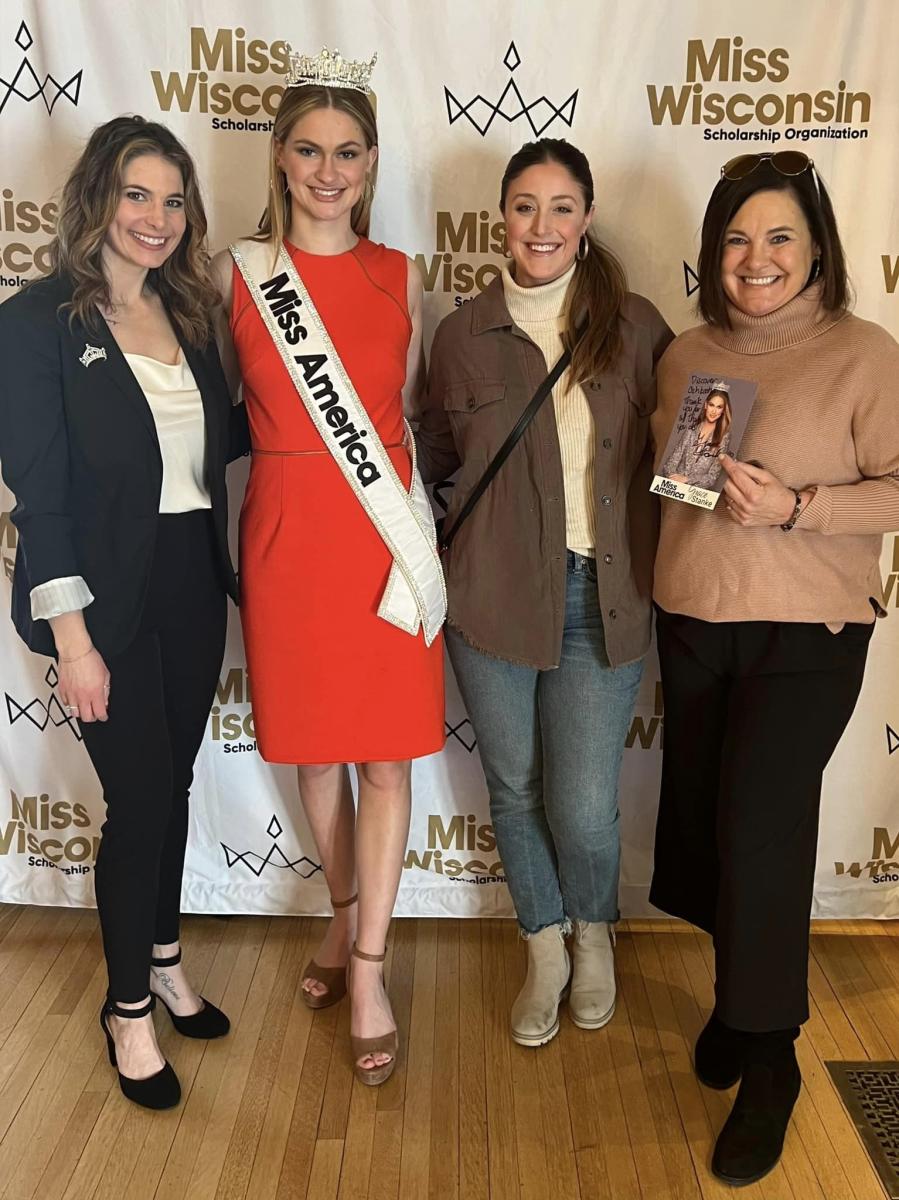 Encanto at The Time
March 18th
Come watch Encanto with the family at The Time! Encanto is a PG movie sponsored by Girl Scouts of the Northwestern Great Lakes. Doors open at 6:30pm - Movies start at 7pm.
Oshkosh Area Community Band Spring Concert at Alberta Kimball Auditorium
March 18th
The Oshkosh Area Community Band will present "Welcome Spring" on Saturday, March 18 at 7 p.m. at the Alberta Kimball Auditorium located at Oshkosh West High School. The band will welcome the change of seasons with a wide variety of music. The doors open at 6:30 p.m. There is no admission charged. The concert will last about 90-100 minutes including an intermission.
Oshkosh Winter Farmers Market at the Oshkosh Arena
March 18th & 25th
Happening 9am-12:30pm! The Winter Market highlights locally-grown fresh and organic produce, including: late season fruits & vegetables, hydroponic and green house raised greens, eggs, locally roasted coffees, honey, syrups, cheeses, farm raised meats, including: beef, chicken, pork, and bison, jams & jellies, canned goods, bakery, craft items, take home meals and so much more. Enjoy local, live entertainment each week.
Wisconsin Herd Basketball VS Grand Rapids Gold
March 21st
Herd Up!!! Enjoy fast-paced, basketball action and see the NBA's future superstars at Wisconsin Herd basketball games at the Oshkosh Arena! Tip-off at 6pm!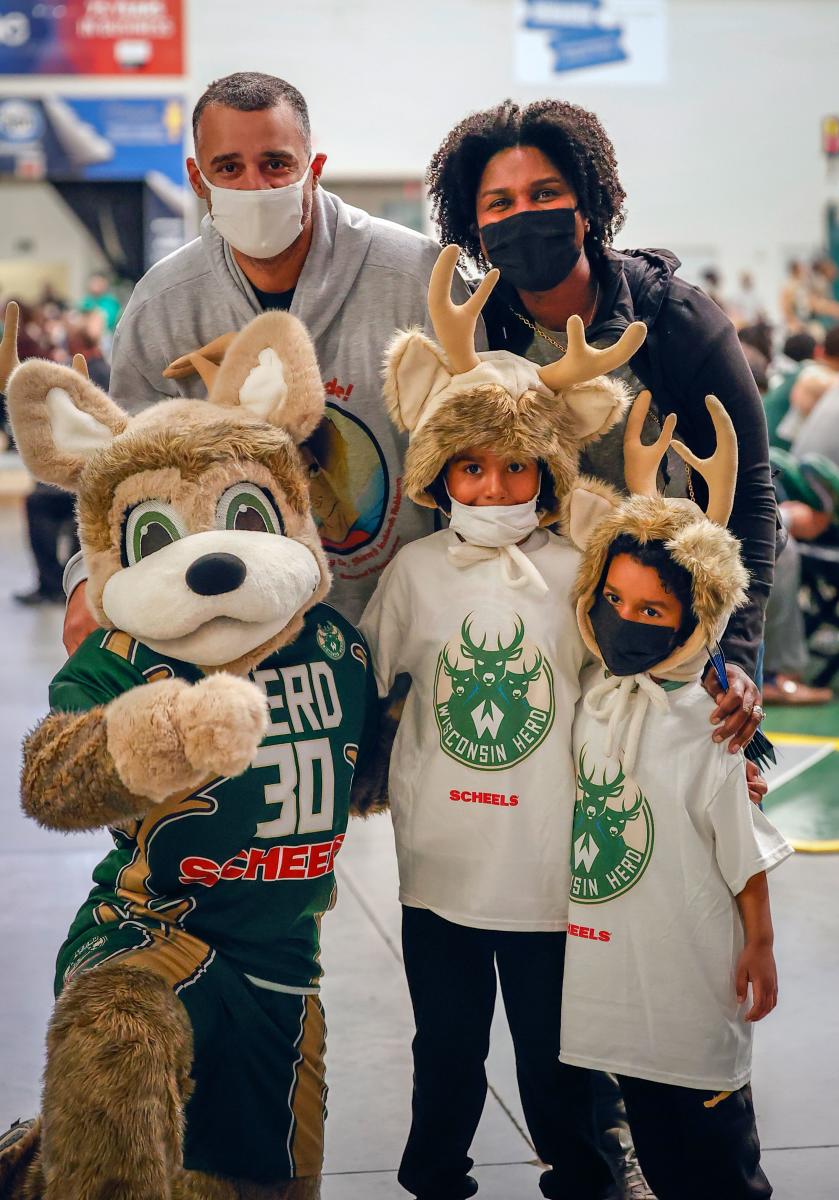 Art in the Garden Art Show & Sale at Hilton Garden Inn
March 25th & 26th
Altrusa International Club of Oshkosh invites you to the 15th people's choice Art in the Garden Art Show and Sale. Hours are 10:00 a.m. – 4:00 p.m.
Original photography, oils, fiber, jewelry, glass, basketry, and more will be on display. All entries are juried. Over 30 Midwest artists are vying for awards that the public will determine by their voting. More than 20 of the artists will have additional pieces of their work available for purchase. There will be a special display of outstanding art by area high school students also vying for awards.
Adult Events
Live Music
Danny & Michelle of Copper Box - March 18th - 8-10pm

ST. PATRICK'S TENT PARTY @DUBLIN'S IRISH PUB
March 18th
Dublin's Annual Tent Party returns with The Presidents @2pm and Star Six Nine @7pm!
St. Patties All Day fundraiser and Karaoke at Jeff's on Rugby
March 18th
Corned beef and cabbage served all day long! All money raised will be donated to Sleep in Heavenly Peace - Oshkosh. Great foundation taking care of our kids today. Hoping to make sure kids in Oshkosh all have beds to sleep in. Ways to help donate that day: For every plate of corned beef and cabbage purchased a 1$ of the meals price will be donated, A Quarter for every domestic pint drank that day will be donated, and an all day 50/50 raffle. At 8:30 Karaoke will begin till midnight. Plate charge for corned beef - 16.49
The Big Thaw Craft & Vendor Event at Venue 404
March 18th
Join multiple vendors and say goodbye to winter!! We are bringing you 2 stories of small businesses to shop from.The first 20 shoppers receive a FREE SWAG BAG!! Come support local. Cash bar is available.
Trivia Wednesday's 6:30 PM @ H.Q.
March 22nd
Join us for weekly Dj Trivia on Wednesday's at 6:30 PM starting August 17th. Come solo or bring a group, prizes to the top 3 teams!
Bert Kreischer at the Oshkosh Arena
March 23rd
Tops Off World Tour with Bert Kreischer Live Thursday March 23rd, 2023 at 7pm. Doors open at 6pm.
Oshkosh Community Players presents: Misery at The Grand
March 23rd, 24th, & 25th
Based on the best-selling novel and award-winning film, "Misery" comes to life on stage this spring at The Grand.  This fast-paced, psychological thriller unravels in a way only Stephen King and William Goldman could achieve, and will have you on the edge of your seat for the full 90 minutes.
Tombstone at The Time
March 25th
Tombstone is Rated R. Doors open at 6:30pm - Movies start at 7pm!
Kid's Spring Fun in Oshkosh!
Check out the MultiMillion Dollar Game Room at Mineshaft Oshkosh! Play games and win prizes from their large selection of winning! After some intense games, grab a bite to eat in Wisconsin's largest and busiest restaurant!
The Fire Escape is a local paint your own pottery shop that offers much more than the typical shop. It has options from paint pottery, board signs, canvas painting and lifecasting. No reservations needed and a great place to create a souvenir!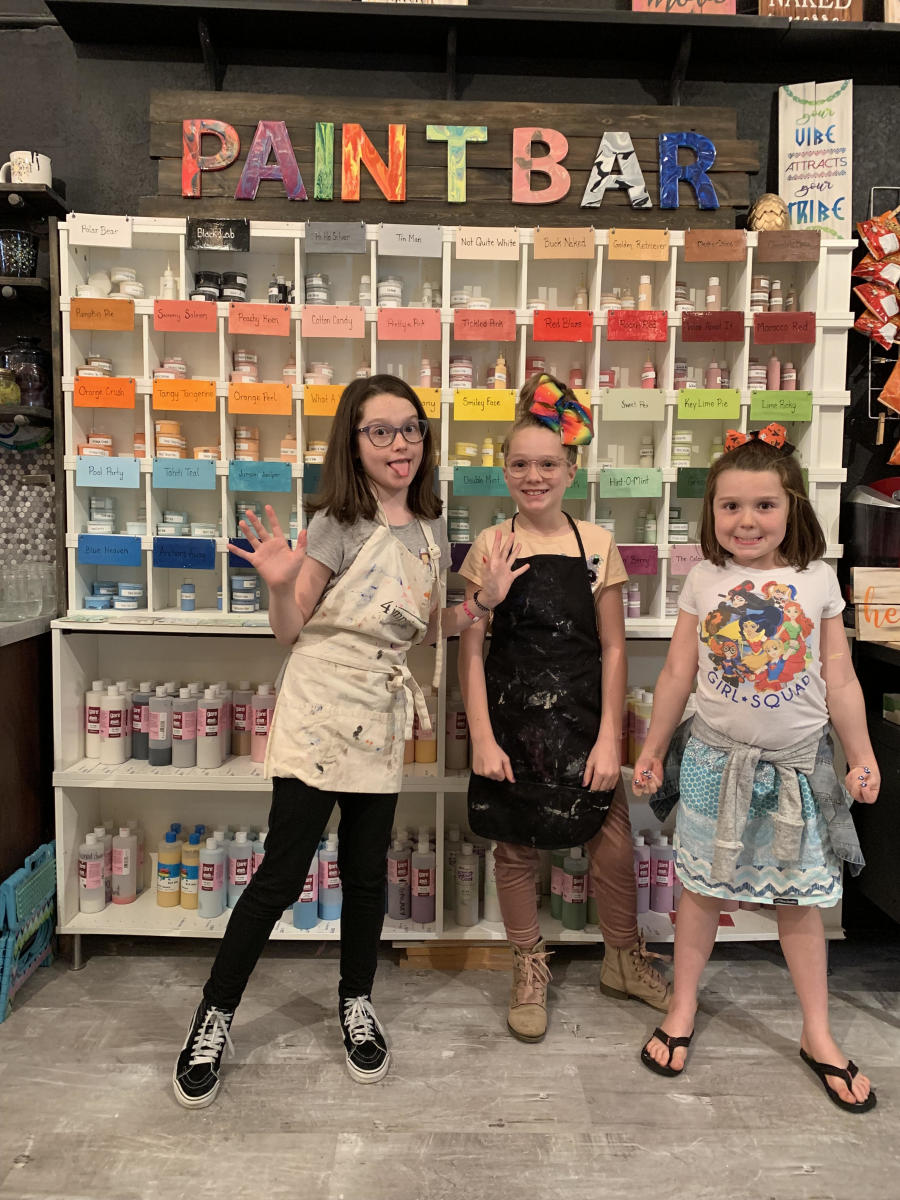 What better way to celebrate dad than throwing a hatchet at a board? Blades & Boards in Oshkosh is the perfect activity to do with family and we guarantee that dad will love it. Axeperts are always available to train you and make sure everyone stays safe. All ages are welcomed to participate!
Start your game with a stroll through the park… Watch out though, there are surprises around every corner! You might find yourself falling into a rabbit hole, transporting you into a wonderfully whimsical world. But wait, is...is that?...YES! The carnival has come to town! Putt your way through some of your favorite carnival games with a mini golf twist before trekking your way back to reality. Come check out Oshkosh's newest mini golf course!!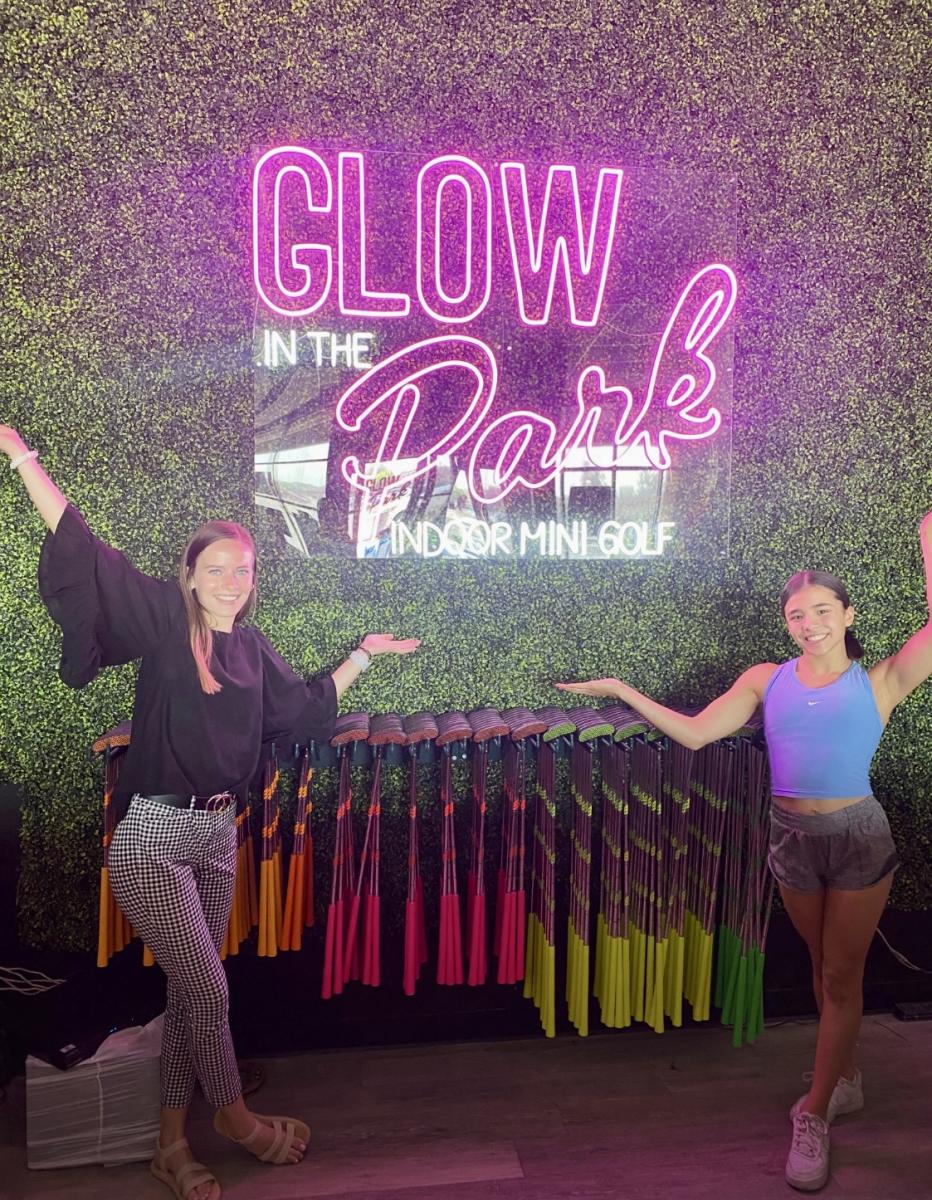 The Oshkosh Public Museum is open to the public to showcase the history of thousands of years. With a new, long-term exhibition, People of the Waters, and continuously changing exhibits such as a feature on the WWI era, the museum is both fun and educational for adults and kids.
KidVenture Gallery links aviation's historic past with its exciting future. It is the part of the museum specifically for our younger visitors, designed to be highly interactive.  The centerpiece is the Raptor Gallery, which contains 16 interactive exhibits focusing on the world's most advanced airplane, the F-22 Raptor. It includes a half-scale model of the F-22 where young people can climb into the cockpit. KidVenture also features a scenic overlook from the Tower of Flight - a stunning observation deck for viewing aerial activities at Pioneer Airport.
Escape Oshkosh is a real life escape room that will test your wits (and maybe even your patience) in this adventure game. Escape Oshkosh challenges you to unlock codes and decode puzzles that will help you escape the room within 60 minutes. Choose from four different room themes, Lost Cabin, Egyptian Tomb, Mafia Bar, and Cold Case 146, each offering its own set of clues and challenges. Do you have what it takes to escape?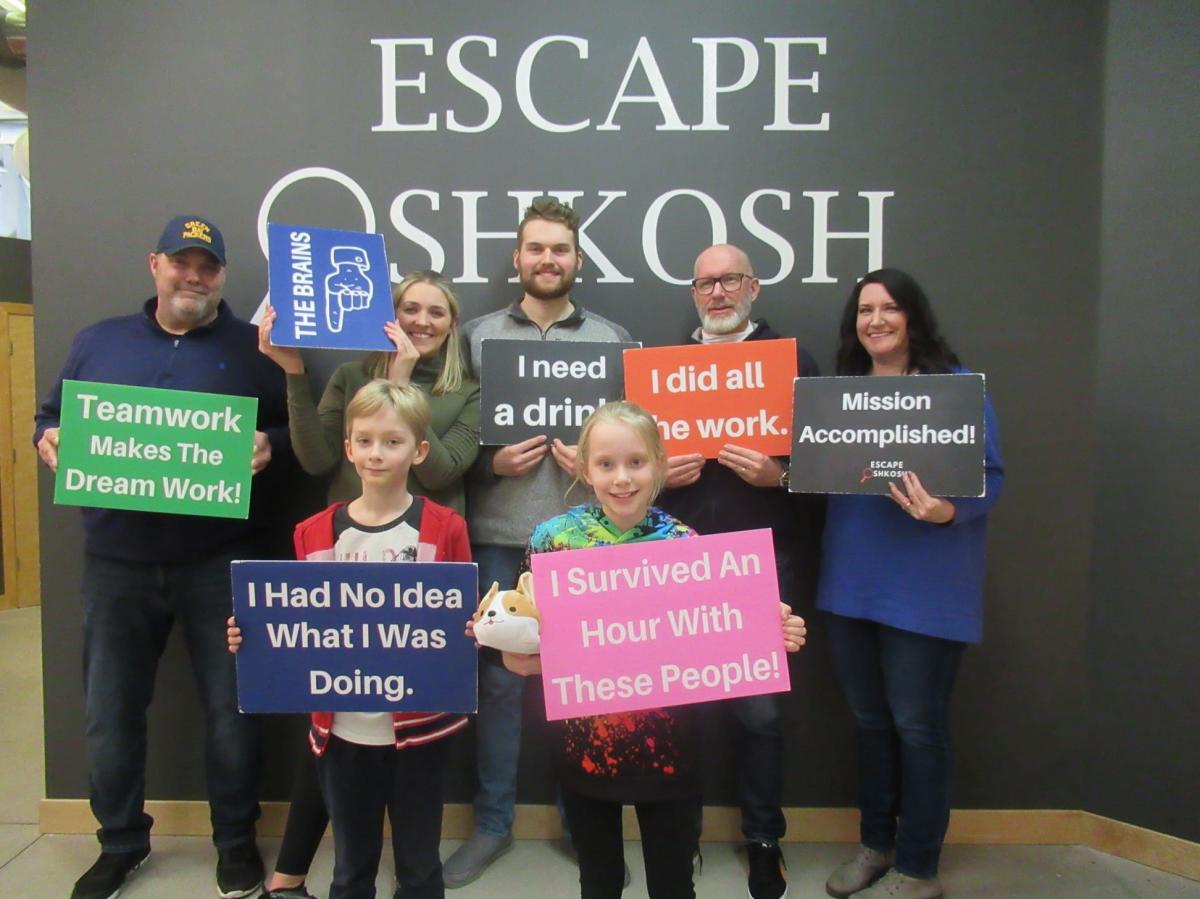 Spring into an Adult Night Out!
Eat!
Looking to grab a bite to eat and cheers to a great break? Check out our local Bars and Restaurants that would love to celebrate with you!
Shop!
Take a relaxing stroll through Downtown Oshkosh and get your SHOP on!
Things to Do!
Although it is Spring Break, Wisconsin winter's are unpredictable. Check out our Things To Do blog to find winter activities!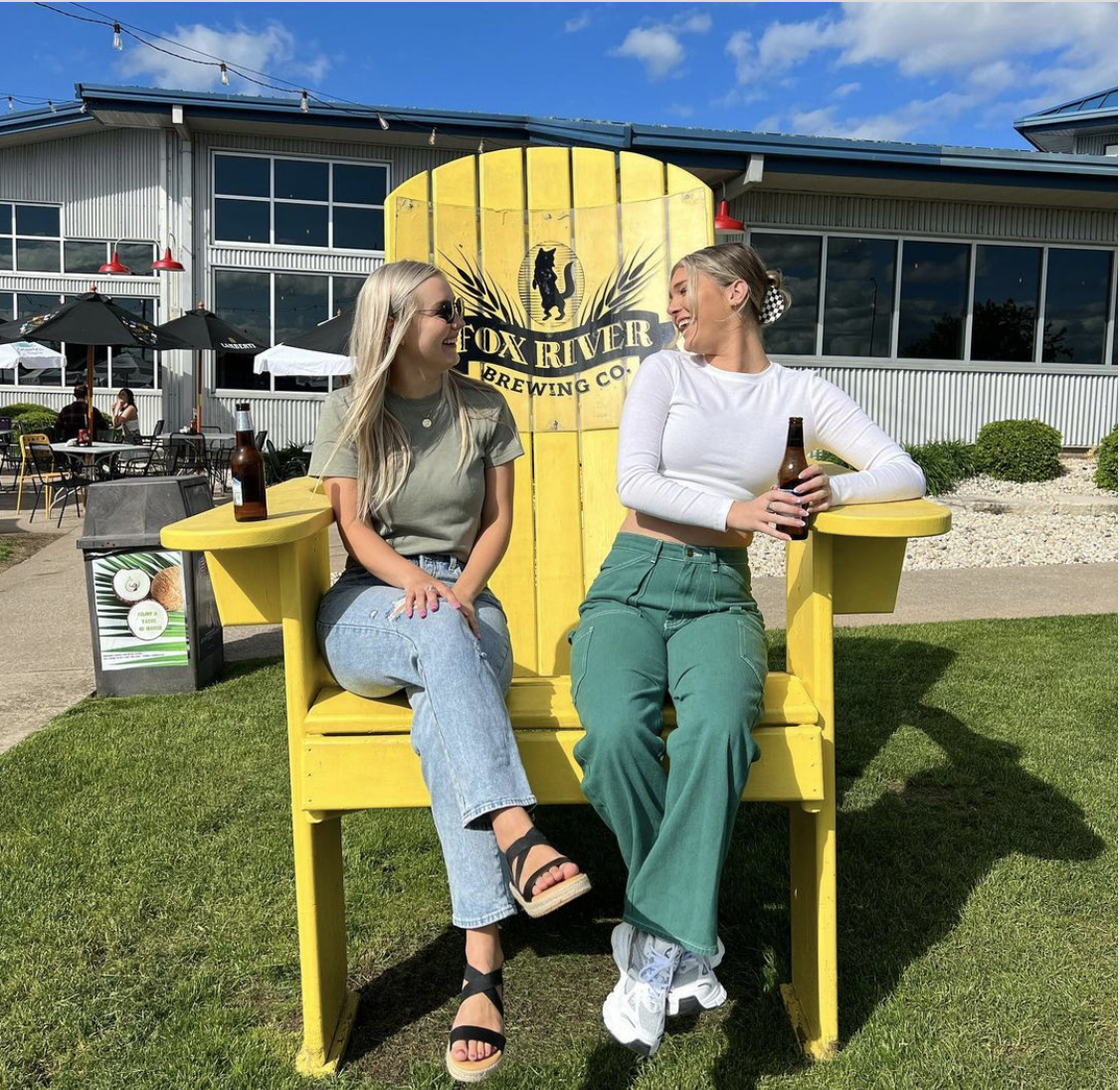 Let us know how you spend your Spring Break Discovering Oshkosh! When you post, make sure to tag Discover Oshkosh on Facebook and Instagram!
Stay the night in Oshkosh—click here for overnight options!