Our family could not exactly be described as adventure seekers, although we are typically open to trying new things.  We had heard MToxins Labs mentioned several times recently, but in all honesty, it may have easily become one of those, "we should do that some time" things, had we not been encouraged to go. Especially now, travel and new experiences are different than they once were prior to the pandemic; this was an easy & accessible family activity.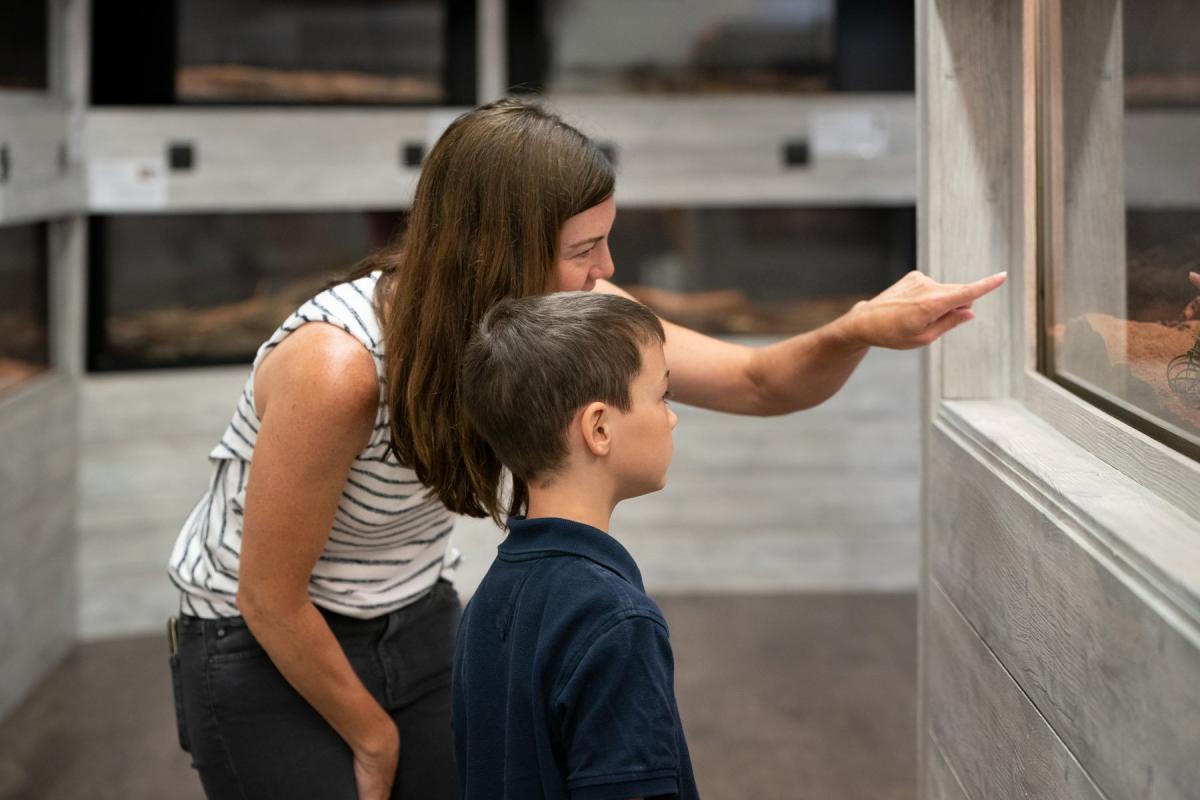 With kids whose ages range from seven to teenager and interests in animals that vary from, "I want to be a veterinarian when I grow up", to typical teenager indifference and a bit of reptile apprehension - this activity was one where we all stepped out of our shell (no pun intended😉) in varying degrees. It was enjoyable to see the discovery in our kids eyes, as well as getting to be curious and learn ourselves too.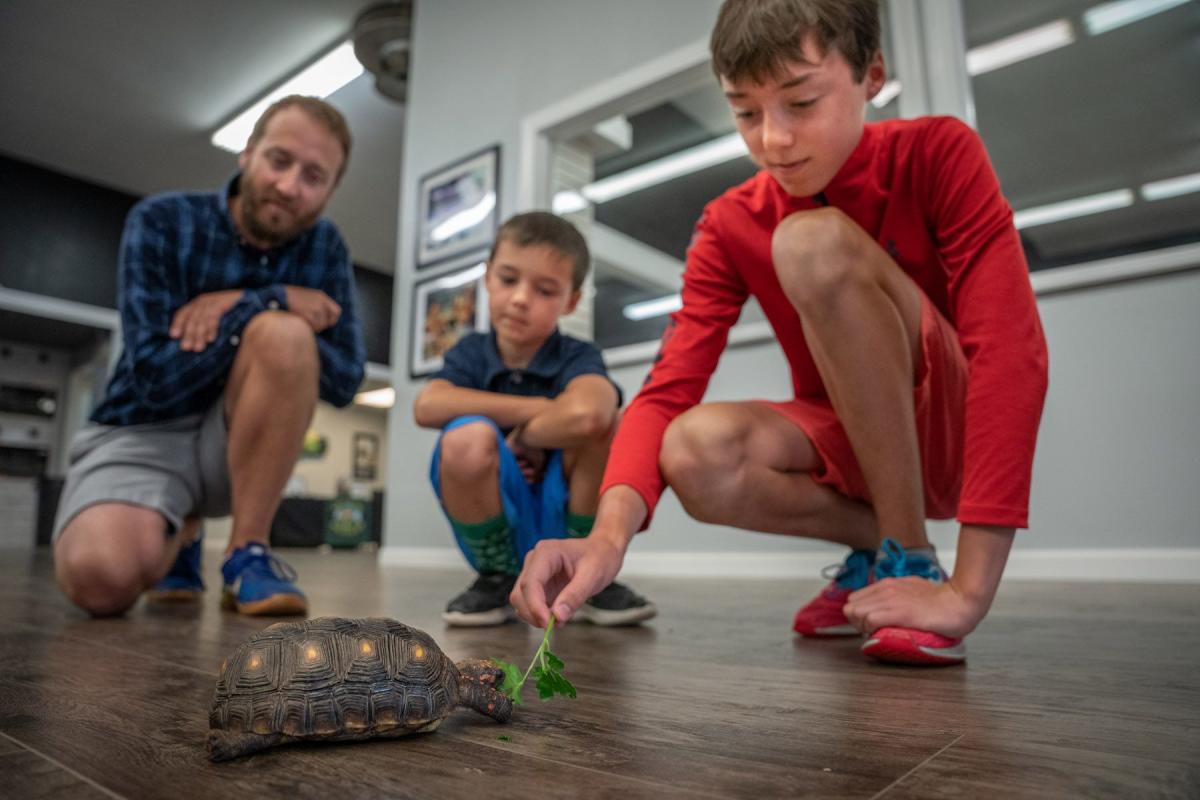 We were welcomed by Ollie, the Eurasian Eagle Owl, who at first glance we thought to be fake.  With a quick, nearly 180 degree spin of his head, we quickly (and startlingly) realized he was quite real.  The serpentarium is set up so that visitors can tour at their leisure. The kids were initially drawn to the cases with active snakes, and then gained interest in those with more camouflage & hiding abilities.  They bounced around from case to case, "this one looks like a mini godzilla" (which was actually a turtle species), "look at the blue one", "whoa, look how big this one is".  Each enclosure listed facts and details about the reptile(s) it housed. This encouraged conversations between us all and with the engaging staff.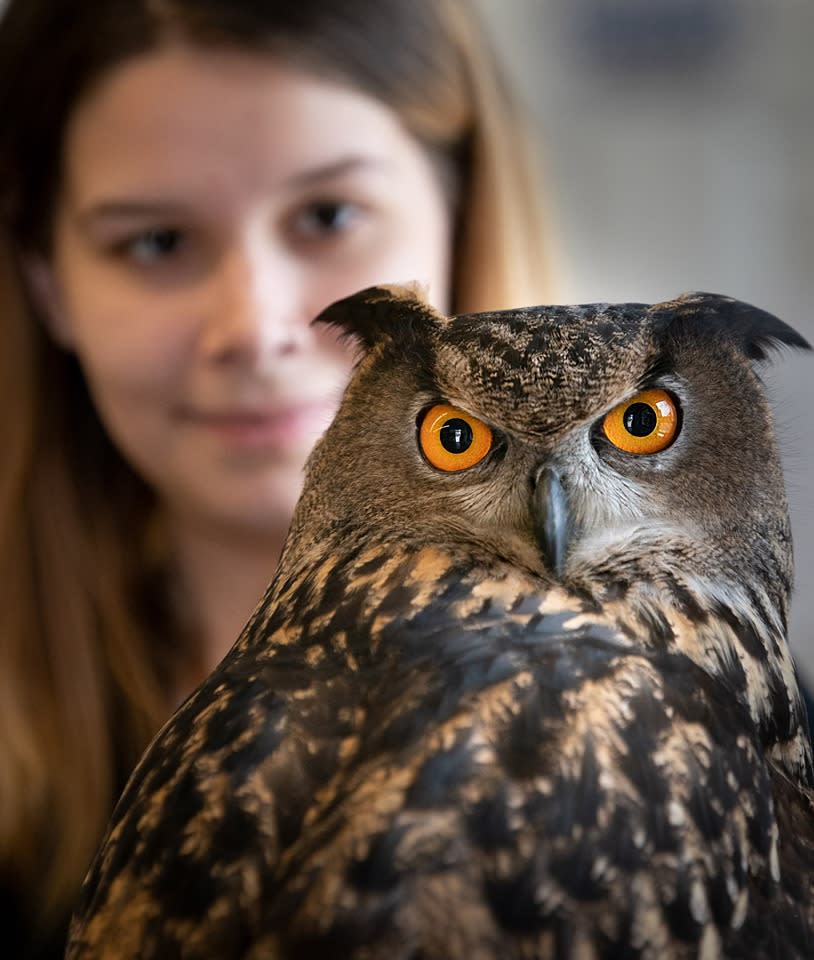 After a few laps around the cases, we were introduced to MToxins, "ambassador animals".  This interactive part of the tour was fantastic for curious kids, and even for those with a little less interest in getting up close and personal with a reptile.  As the expert staff shared fun facts and history about the animals, they also helped our kids feel at ease with creatures, they'd normally never encounter.  They did a great job piquing our interest while balancing a healthy respect for the animals.  It was clear, the staff not only had extensive knowledge, they also have a real passion for the animals and the work they do.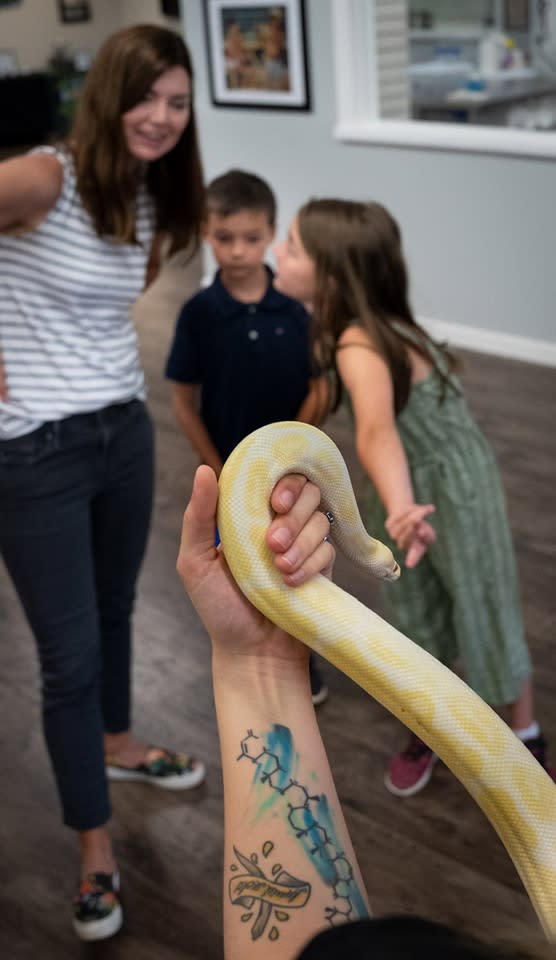 We weren't able to view the intriguing venom extraction this time, but after learning more about its uses and benefits, it is something we'll definitely return to see.  This experience reminded us that trying something new or a little unknown isn't hard, we may just may be a little out of practice lately.  This family friendly activity combines education and entertainment, and perhaps a small fear factor element😉.  In a time when many of us are craving a little novelty and exploration, this experience checks that box!
Learn more about MToxins Venom Lab at http://www.mtoxins.com/
Stay the night in Oshkosh—click here for overnight options!