Where are my staycation people at? People who need extra space while hosting? Brides looking for a bridal suite?! Does TJ's Destination Oshkosh have the space for you!! I had the opportunity to tour The Highland House and immediately fell in love! Purchased in 2018, it has since gone through a complete renovation and is now one of the most stunning Farmhouses I have ever seen!  See below for some before/afters and details on how you can stay here!!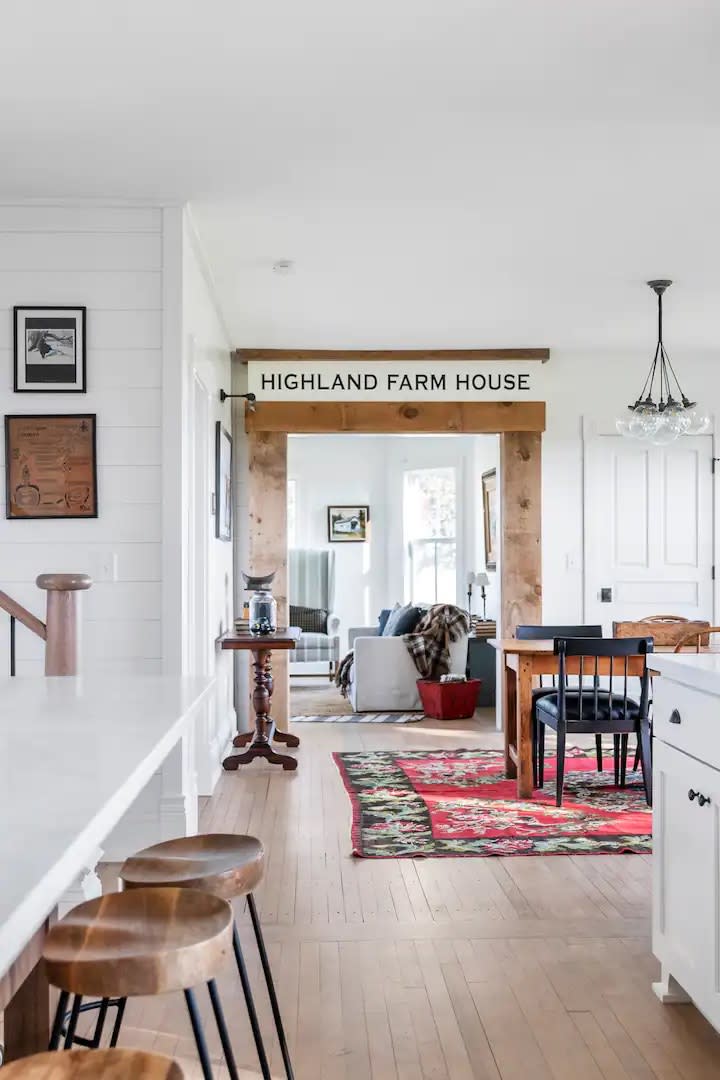 As mentioned, this property was purchased towards the end of 2018 and was transformed into the most perfect property you can imagine! Highland House is located on 5 acres and is 5 miles west of Lake Winnebago and 10 minutes south of Wittman Airport making it very convenient to get to! With 4 bedrooms and 4 bathrooms, it has 10 beds with the ability to sleep 16 people, (bunk bed rooms, etc!) There is also a second floor balcony that has a seating area where you can sit and admire the farm animals that adorned the property, (more on that to come later!) With a stunning kitchen at the Farmhouse, this could be an absolute perfect location to host a holiday, a staycation with friends, a holiday baking weekend, the options are endless! Check out the before and after photos below to see just how awesome this location is!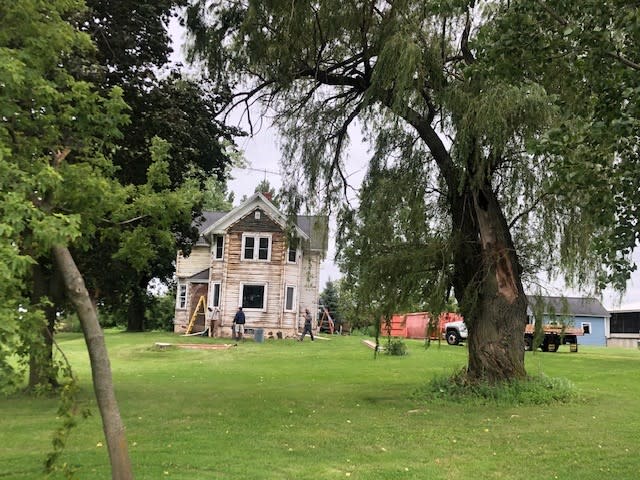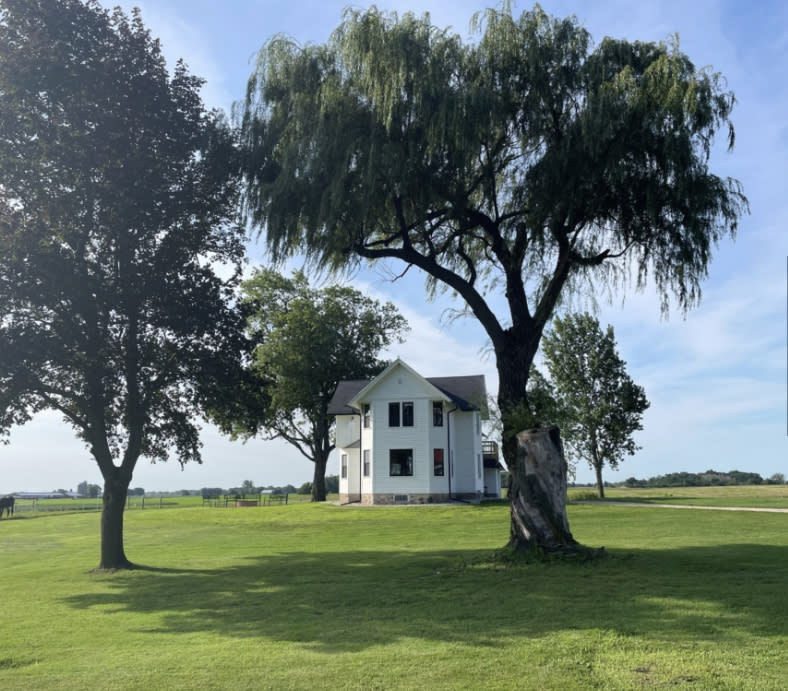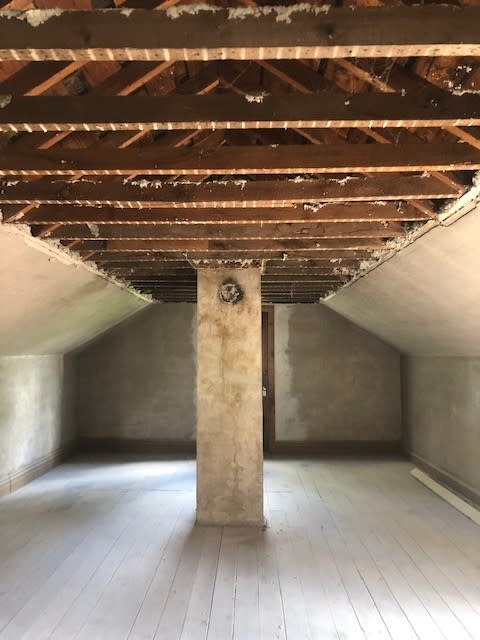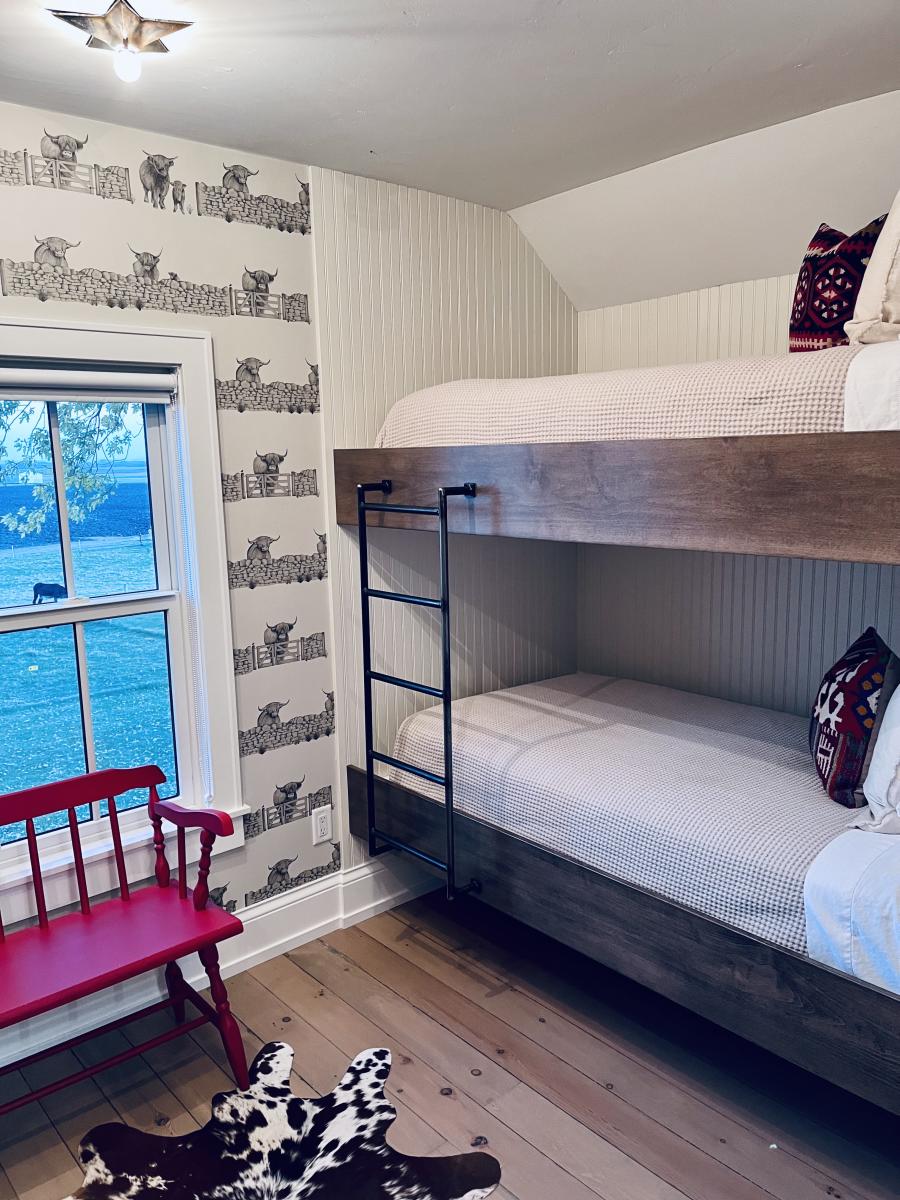 This property is just one of the properties run by TJ Destination Oshkosh and to go along with this, their sister business, the Oshkosh Country Club/TJ Highland Steak House is located a convenient 9 miles away! A cool partnership between this property and the Country Club is that Chef Michael England, the Executive Chef at TJ Highland Steak House, has a greenhouse on property that is used to grow fresh herbs and vegetables that are used in the restaurant! I had the opportunity to tour this state of the art greenhouse that is located on the Farmhouse property and it is truly something special! Chives, rosemary, thyme, cherry tomatoes, peppers and more are grown right on property and picked up by Chef to use daily in his delicious dishes! (Where are my Team Wedge Salad people at?! The cherry tomatoes used are grown 9 miles away!!) Also located right outside the greenhouse is a very immaculate flower garden as well that will be providing flowers to be used at the restaurant! Talk about farm to table...
Speaking of TJ Highlands, who has been there and seen their pictures of highland cows and the cute cow on their logo?! The TJ Highlands mascot, "Sir Loin", the Highland Cow, is also located right on the Highland Farmhouse property! Future goal of this property is to have a petting zoo so everyone can come see these magnificent animals. Currently located on the property is Sir Loin the mascot, Beefalo- Billy Jo the highland cow, Houdini the highland cow, Earl and Apricot the American Mammoth donkey's, peacocks, and a number of chickens! More to come in the animal area, but check out the pictures below of these cuties!!! Fingers crossed for some baby highland cows to come see someday…
Check out the link to The Highland Farmhouse below and keep it in mind for your next vacation/party/whatever need! The options are endless for this property and they always look forward to meeting new people and seeing new faces! Shoutout to Tabatha the property manager and Chef Mike from TJ Highland Steak House for providing the tour and wealth of information on this property, absolutely wonderful job on everything!! #highlandfarmhouse  #sirloin  #TJDO #DiscoverOshkosh
https://tjsdestinationoshkosh.com/product/the-highland-house/