About Us
The Oshkosh Convention & Visitors Bureau (OCVB) is a private, not-for-profit organization, funded solely through room tax dollars from Oshkosh hotels. Its mission is to promote Oshkosh, Wisconsin's Event City and Winnebago County as a premier destination for corporate, sports and leisure groups and individual visitors.
Meet The Team
Amy Albright  |  EXECUTIVE DIRECTOR
Favorite Oshkosh Event: Waterfest​
Amy Albright joined the Oshkosh Convention and Visitors Bureau as the new Executive Director in August of 2017. In her role, Amy directs the sales and marketing efforts for the Oshkosh CVB. In 1996, she was hired by the Oshkosh YMCA as the Fitness Director and over the course of a 20-year career has worked in marketing, membership, public relations, community relations, fundraising and development. For the past ten years, Amy's focus has been on marketing, branding and fundraising as the Mission and Brand Enhancement Director and most recently the Communications and Development Director. As an Oshkosh native, Amy has dedicated herself to enriching the Oshkosh community. She is a current member of various event committees throughout Oshkosh.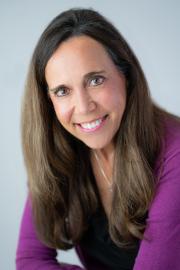 Cathy Cluff  |  DIRECTOR OF SALES
Favorite Oshkosh Event: EAA AirVenture​
My memories of Oshkosh started forming back in 1974 when my family moved here from Connecticut. I graduated from high school here and later finished my college degree at UW Oshkosh. Many of my favorite life experiences trace themselves back to this event-filled city. One of the things I love most about Oshkosh is that there is never a dull moment, and no matter where I go (even the Winnebago County Best Friends Dog Park!), I can count on seeing someone I know. I consider myself an ambassador of Oshkosh, and my role at the Convention and Visitors Bureau is to invite meeting and event planners so they can experience our phenomenal city and superb hospitality first-hand. Much of my work involves travel and every time I leave, I am reminded of how much I love this corner of the world. Though we host close to 1,000 events every year, my all-time favorite is when thousands of aircraft descend on our fair city during EAA AirVenture, the week-long aviation celebration. What an incredible gathering of talent and passion that week promises and never falls short of. I am proud to live and work here, and I love sharing with others all of the great selling points Oshkosh has to offer.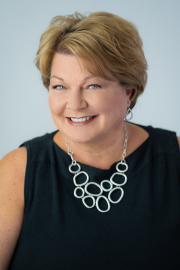 Jodi Jensema  |  SALES AND SERVICE MANAGER / SPORTS MARKETING
Favorite Oshkosh Event: ARC Gus Macker/ Waupaca Boatride Volleyball Tournament​
Oshkosh really is: Wisconsin's Event City – I am so proud to be a part of it. I have had the opportunity to welcome so many different teams, conferences, concerts, meetings, sporting events, fishing tournaments and parades to our city. As the Sales and Service Manager, one of my roles is to provide services and activities for the above-mentioned groups. I have been able to think outside of the box and show visitors what makes Oshkosh so special and unique. Outside of work, I love to spend time with my family. We love to moped, boat on Lake Winnebago and attend Green Bay Packer, Wisconsin Timber Rattler, and Wisconsin Herd games!! I am very involved with our community as an Ambassador President for the Oshkosh Chamber of Commerce, Past President of Oshkosh Mid-Morning Kiwanis and President for the UW Oshkosh League of Titans. This year has been a whirlwind – and it keeps getting better!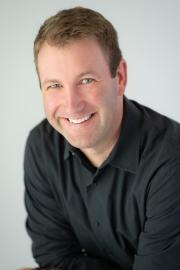 Justin DeJager | MARKETING DIRECTOR
Favorite Oshkosh Event: Hops & Props​
Hello, Friends! Welcome to our fantastic About Us page. Thanks for taking the time to get to know us. If you are considering a visit to our wonderful city, stop considering it and just come here! According to our research, Oshkosh is the best city in Wisconsin and probably the world (maybe the world, our research isn't that extensive). During your visit to Oshkosh, I invite you to come to our office and hang out with our friendly staff. I am the Marketing Director and will be your best resource for media and other public relation information. At it's most elementary definition, my job is marketing fun in Oshkosh. Being able to market fun things to do in a city I love is an absolute blessing; especially, since I get to work with the other four amazing women mentioned on this page. In my free time you can find me outside biking on the Wiouwash Trail, kayaking a local lake, sipping a craft beer or hanging out downtown. Whether you plan to live, work or play here, you're going to love Oshkosh.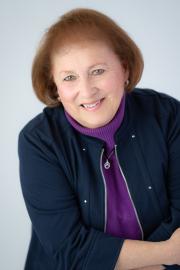 Cheryl Schamens | EVENT & ADMINISTRATIVE ASSISTANT (A.K.A. THE DEPUTY)
Favorite Oshkosh Event: Celebration of Lights​
My whole career has revolved around the hospitality industry. Now that I am "retired," being a part of the outstanding CVB team is a perfect fit. My position requires me to help wherever I'm needed. I register guests at conferences/conventions, answer phones, send information packets to people interested in experiencing the Event City, put together welcome bags for visiting groups and much more. As a part-time employee, I always look forward to my workdays because they are never the same. I am so impressed with how aggressive and successful our bureau is and how well we all work together as a true team. Away from work I love golfing, going to my grandchildren's athletic and school events, traveling and spending time with family and friends. Being a retiree, I couldn't ask for more – I'm enjoying life, I'm living the dream in the Event City, and I'm part of a great team at the Oshkosh CVB.