About Us
The Oshkosh Convention & Visitors Bureau (OCVB) is a private, not-for-profit organization, funded solely through room tax dollars from Oshkosh hotels. Its mission is to promote Oshkosh, Wisconsin's Event City and Winnebago County as a premier destination for corporate, sports and leisure groups and individual visitors.
Meet The Team
Amy Albright  |  EXECUTIVE DIRECTOR
Amy Albright joined the Oshkosh Convention and Visitors Bureau as the new Executive Director in August of 2017. In her role, Amy directs the sales and marketing efforts for the Oshkosh CVB. In 1996, she was hired by the Oshkosh YMCA as the Fitness Director and over the course of a 20-year career has worked in marketing, membership, public relations, community relations, fundraising and development. For the past ten years, Amy's focus has been on marketing, branding and fundraising as the Mission and Brand Enhancement Director and most recently the Communications and Development Director. As an Oshkosh native, Amy has dedicated herself to enriching the Oshkosh community. She is a current member of various event committees throughout Oshkosh.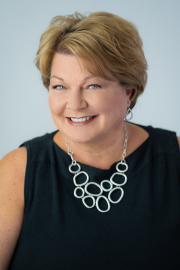 Jodi Jensema  |  SALES AND SERVICE MANAGER / SPORTS MARKETING
I am so proud to be a part of Oshkosh. I have had the opportunity to welcome so many different teams, conferences, concerts, meetings, sporting events, fishing tournaments and parades to our city. As the Sales and Service Manager, one of my roles is to provide services and activities for the above-mentioned groups. I have been able to think outside of the box and show visitors what makes Oshkosh so special and unique. Outside of work, I love to spend time with my family. We love to moped, boat on Lake Winnebago and attend Green Bay Packer, Wisconsin Timber Rattler, and Wisconsin Herd games!! I am very involved with our community as an Ambassador President for the Oshkosh Chamber of Commerce, Past President of Oshkosh Mid-Morning Kiwanis and President for the UW Oshkosh League of Titans. This year has been a whirlwind – and it keeps getting better!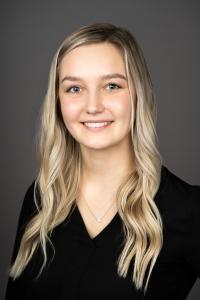 Caitlin MacWilliams | MARKETING & COMMUNICATIONS COORDINATOR 
I graduated in 2018 with a Bachelor of Business Administration focused in Interactive Web Management from the University of Wisconsin Oshkosh. This degree gave me the opportunity to learn about a variety of business, journalism, and digital marketing topics. As the Marketing and Communications Coordinator for the Oshkosh CVB, I hope to connect our community with tourism, and more!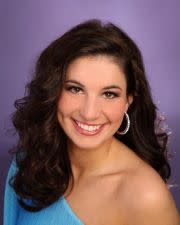 Desiree Nerenhausen | COMMUNITY ENGAGEMENT COORDINATOR 
Desiree was born and raised in Oshkosh and truly loves everything our city has to offer! She graduated in 2011 from the University of Wisconsin Oshkosh with a Dual Degree in Elementary and Special Education. Desiree spent a few years as a Special Education teacher in the Oshkosh and Neenah School districts and then in 2015, she made a big leap, changed career paths and opened a restaurant in the Fox Valley.  As a former Miss Oshkosh, she also had the opportunity to produce the Miss Oshkosh Scholarship Competition for several years and loved being able to give back to the city that gave so much to her.  Desiree is eager to use all of these skills and apply them to connecting our community to the amazing tourism and businesses in our great city!