Trails
General Trail Etiquette
Treat all trail users with respect and courtesy, regardless of their sport, speed or skill level.
Stay to the right and pass on the left. Anticipate other trail users around corners and in blind spots.
Stay on the trail. Do not use shortcuts.
Learn to use appropriate hand signals.
Respect trail closures. Obey posted signs and travel only on open trails.
Carry out all litter, including pet waste.
Yield to horseback riders. When encountering a horse, speak in a calm, pleasant tone. Turn off your motors. Expect the rider to advise you, as they know the horse best.
Dogs must be kept on an eight-foot leash at all times.
Do not pick flowers and plants, and do not pull bark off trees.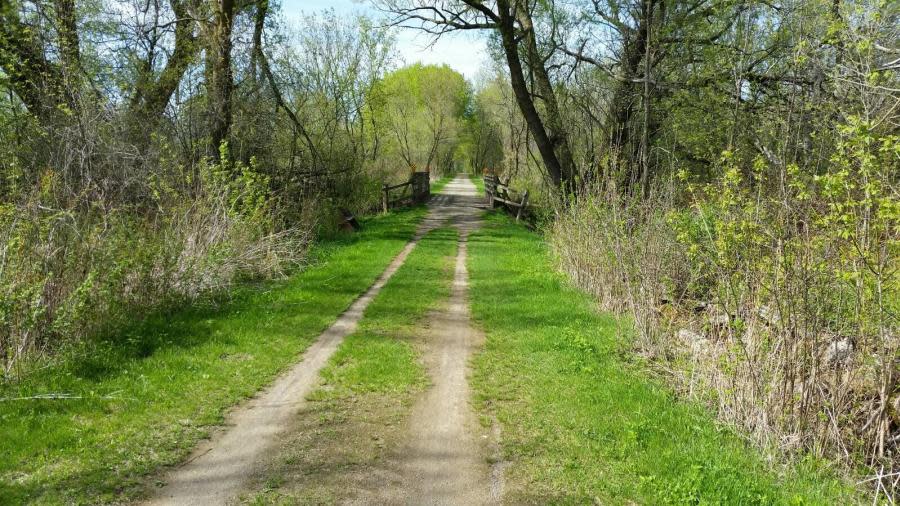 The Wiouwash State Trail, built on a former railroad corridor, is named after the four counties it runs through: Winnebago, Outagamie, Waupaca and Shawano. Lake Butte des Morts, grassland prairies, wooded areas and farmland offer views of diverse landscapes and wildlife. The flat base makes the trail perfect for a variety of activities throughout the year. The Wiouwash Trail crosses the Friendship Trail near Larson.
LENGTH
21.8 miles (from Downtown Oshkosh via Riverwalk to Hortonville)
 
SURFACE
ACTIVITIES
Hiking
Biking
Horseback riding
Snowmobiling
Cross-country skiing
Snowshoeing
Fishing
 
AMENITIES
PIT STOPS
Bare Bones Brewery
Fox River Brewing Company
UW Oshkosh
Rat River Wildlife Area
Oshkosh-Larsen Trail Prairies
Lake Butte des Morts
 
PARKING
Oshkosh: The main parking lot for the trail in Winnebago County is located off Westwind Road, near the intersection of State Highways 41 and 45.
Larson: Trail Head Park, at County Highway T, offers restrooms, picnic areas, a children's playground and parking areas for vehicles and horse trailers.
Friendship Trail: The Wiouwash State Trail links to the Friendship Trail in Winnebago County at State Highway 10. The Friendship Trail parallels State Highway 10 into the town of Menasha where it crosses Little Lake Butte des Morts on a 0.8-mile rail trestle.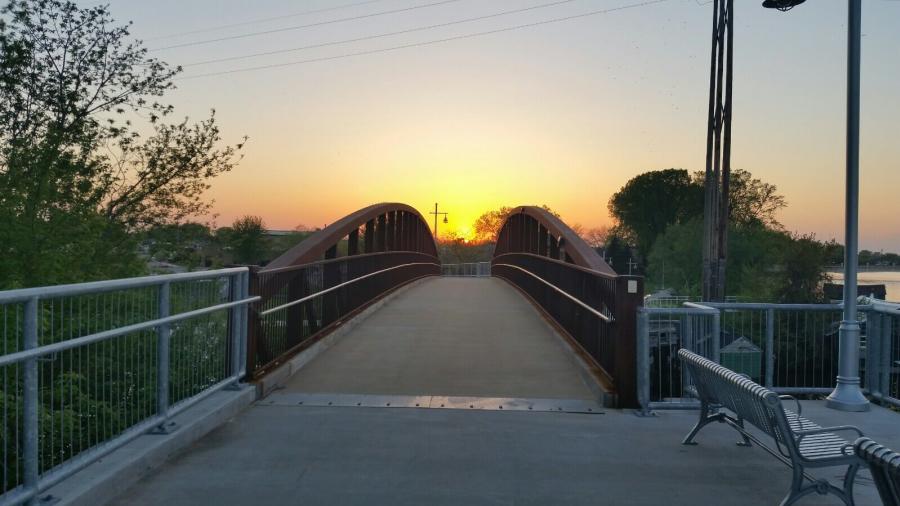 The Riverwalk is a flat, paved trail along both sides of the Fox River connecting Downtown Oshkosh to the Wiouwash Trail. Enjoy great views of the river and a variety of restaurants, stores and attractions. Benches and parks along the Riverwalk offer relaxing picnic areas.
LENGTH
SURFACE
ACTIVITIES
Walking
Running
Biking
Fishing
 
AMENITIES
Dogs Allowed
Parking Downtown
Community Pier
Kayak Launch
Sitting Benches
Restrooms
ADA Accessible
 
PIT STOPS
PARKING
West of Fox River: Near Fox Valley Tech on North Campbell Rd., Boatworks Park on Michigan St., Dockside Tavern on West 6th Ave.
East of Fox River: Mahoney's on Wisconsin St., Becket's on Jackson St., Ground Round on Main St., Riverside Park on Ceape Ave.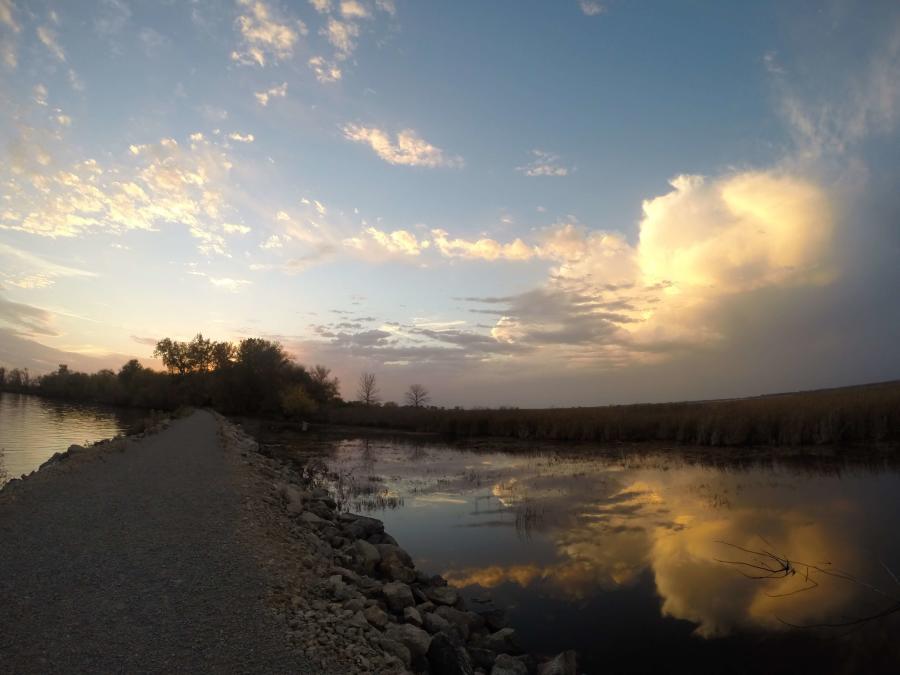 Terrell's Island, a 1,200-acre wetland conservation project west of Oshkosh, is used to preserve and restore Lake Butte des Morts' wetland and watershed habitat in Winnebago County. The Butte des Morts Conservation Club opened three Terrell's Island trails for visitors, including the popular breakwall trail that goes out into Lake Butte des Morts.
LENGTH
Out-and-back—2.4 miles each way
 
SURFACE
ACTIVITIES
Hiking
Biking
Fishing
Canoeing
Kayaking
 
AMENITIES
Parking
Dogs Allowed
ADA Accessible
 
PIT STOPS
PARKING
Follow Rivermoor Road north off Highway 21 to Schubert Road. Turn east on Schubert and follow to end. Follow signs to "Terrell's Island".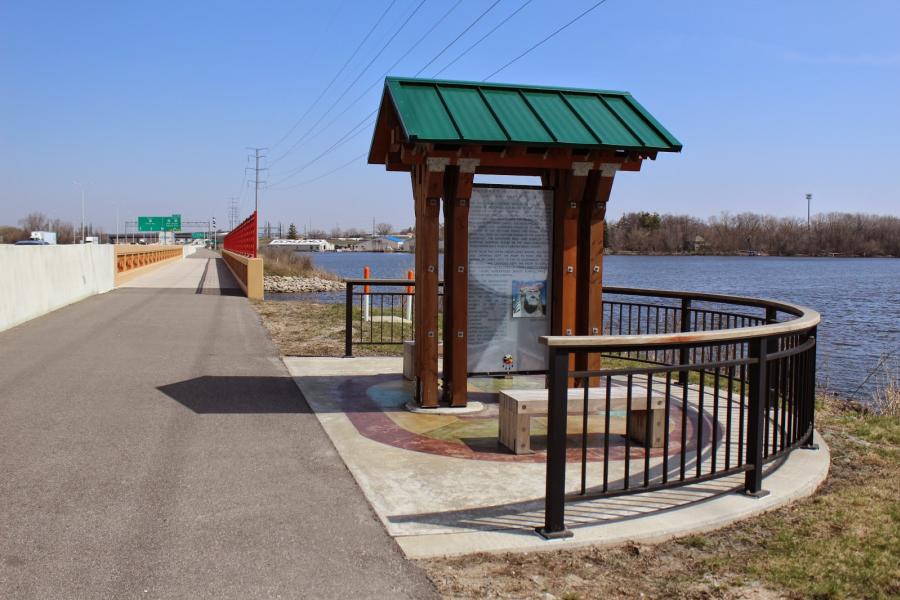 The Tribal Heritage Crossing Trail runs along the Interstate 41 causeway, connecting to the Wiouwash State Trail on the north end of the bridge over Lake Butte des Morts. The flat, paved trail is used for exercise, travel and fishing. There are also educational stops with interpretive displays of Wisconsin's 11 Native American tribes and a natural history kiosk.
LENGTH
SURFACE
ACTIVITIES
AMENITIES
Parking
Dogs Allowed
Portable Toilet (Seasonal)
ADA Accessible
 
PIT STOPS
History Kiosk and Native American Interpretive Displays
Ecklund Motorsports
PARKING
South End: Near La Quinta and Two Brothers on Oshkosh Ave.
North End: Near Ecklund Motorsports on Marine Dr.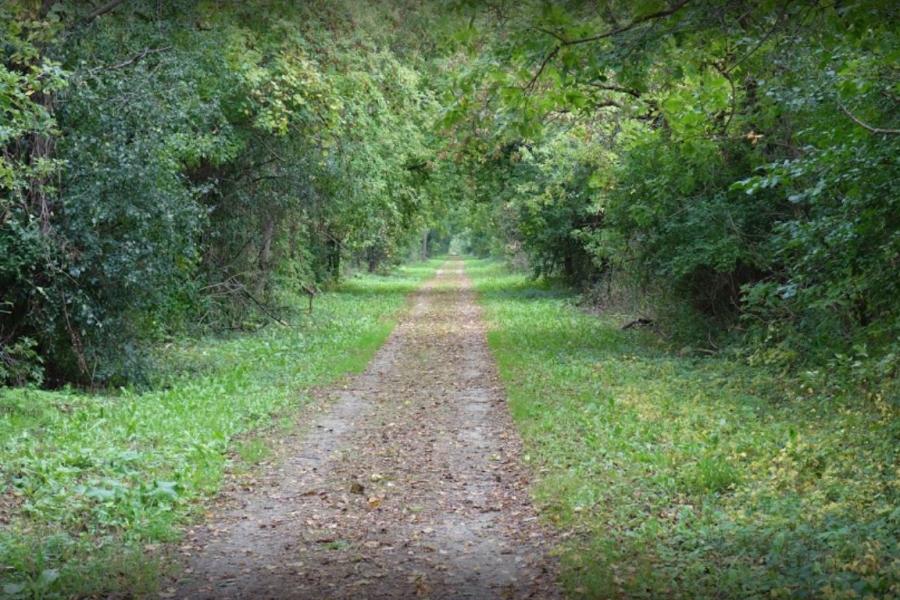 The Mascoutin Valley State Trail is built on a former railroad corridor of crushed limestone, grass and gravel. Travelers will see farms, prairies and wetlands in Green Lake, Winnebago and Fond du Lac counties. A popular scenic pit stop is the Rush Lake Marsh area in Winnebago County. The trail separates between the western section, which goes from Berlin to Ripon, and the eastern section, which goes between Rosendale and Fond du Lac.
LENGTH
SURFACE
Crushed Limestone
Grass
Gravel
 
ACTIVITIES
Hiking
Biking
Horseback Riding
Snowmobiling
Cross-Country Skiing
Snowshoeing
 
AMENITIES
PIT STOPS
Vines & Rushes Winery
Rush Lake Marsh Area
 
PARKING
There is a parking lot along the trail at the junction of Locust Road just north of Ripon.
Vines and Rushes Winery on County Rd E.