Coffee is Part of the Daily Grind in Oshkosh
If you are in need of a caffeine fix, there are a number of Coffee Shops and Cafés in Oshkosh to choose from.
The new Elsewhere Market in Downtown Oshkosh offers home & paper goods, apothecary, gifts, and now - coffee! Bring your laptop and get some work done, or grab a coffee and enjoy a quiet place to study. This market and coffee house is perfect for an afternoon filled with sipping and shopping!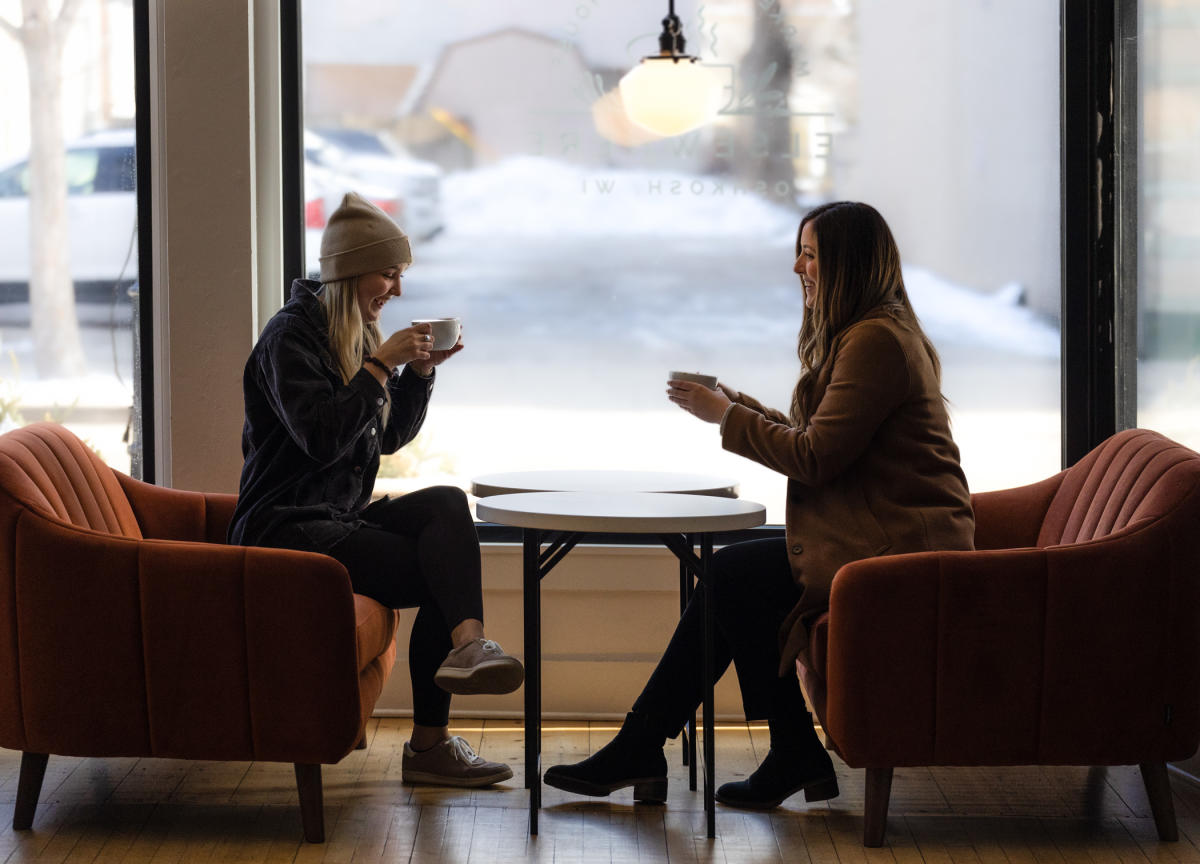 Located at 100 City Center, Planet Perk sits in the heart of downtown Oshkosh. The shop specializes in great coffee, serving direct- and fair-trade coffee and tea. But, you'll also find exceptional food, including fantastic soups and hearty sandwiches.
The nearby Caramel Crisp & Café, 200 City Center, is also a great place to get coffee. The café is best known for its coffee accompaniments, including cookies, pastries, ice cream, pies, as well as soups, sandwiches, and salads. But, the coffee alone is worth the trip. Caramel Crisp & Café serves outstanding Black Pearl Coffee, a locally roasted brand that is also available at Festival Foods.
Pilora's Café is located at 910 North Main St. and offers excellent coffee as well as delicious food. From house-made Kombucha to fresh-brewed Colectivo Coffee, there is something for everyone here. Additionally, if you are hungry, savor a fresh-baked quiche or delicious cornbread pancakes. Have an Athens Salad or one of Pilora's sandwiches for lunch.
A newer addition to this list, Carrot and Kale , 110 Algoma Blvd., is an Organic Juice-Café that prides itself on thoughtful, wholesome, and ethically sourced food and beverages. With a menu of freshly made juices, smoothies, hot drinks, and a simple spread of grab-and-go goodies, this charming café is sure to delight.
With two locations in Oshkosh, 1529 Oregon St. and 2271 Westowne Ave., Tamara's the Cake Guru features some of the sweetest treats that will ever accompany a cup of coffee. The location on Westowne Avenue serves up Colectivo Coffee and also has a full espresso menu, lattes, frappes and of course out-of-this-world cupcakes and other delicious goodies.
At New Moon Café, 401 North Main St., you'll enjoy exceptional coffee and coffee drinks made with the New Moon's signature brand of in-house roasted coffee, Moonbeans. The laidback café is filled with comfortable furniture, making it a wonderful place to relax. You might even catch some live music. Local artwork covers the walls, and, if you're hungry, you'll find everything from breakfast burritos to tasty sandwiches.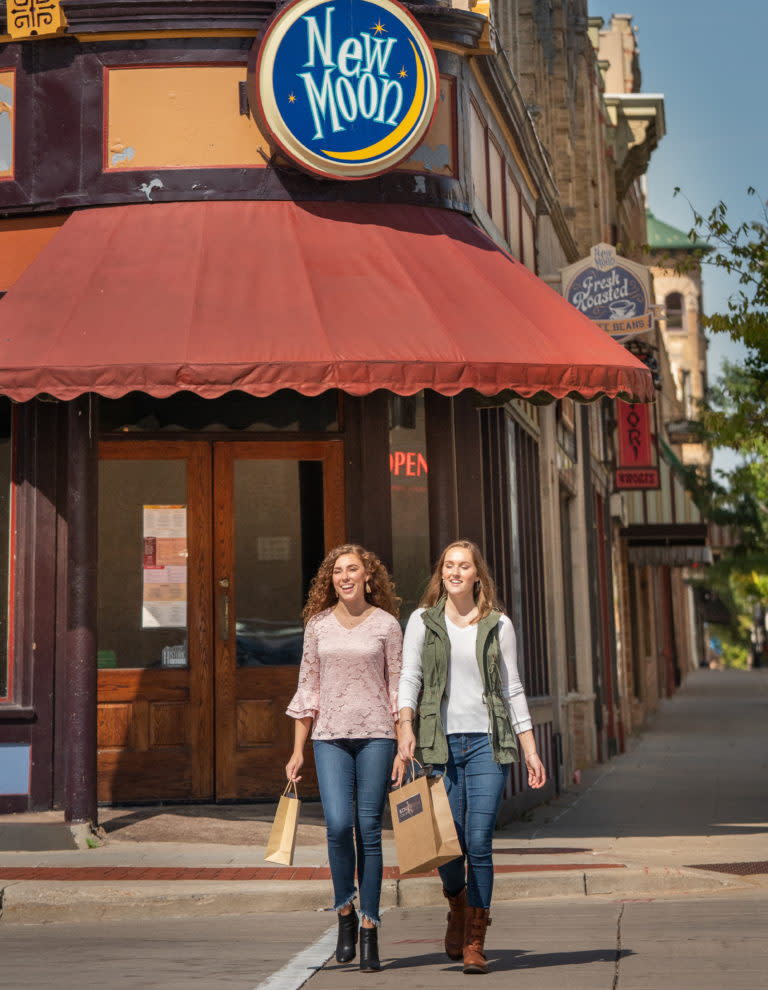 Stop into the Delta Family Restaurant at 515 North Sawyer St., for a classic cup of Joe in a welcoming diner atmosphere. Their family-friendly menu and breakfast all day makes this Oshkosh staple a sound choice for a bite to eat and a caffeine fix.
With three locations across Oshkosh, Starbucks is always a reliable choice for a coffee run. Whether you are buying for the whole office or grabbing your favorite treat, the consistency and quality of their menu can always be counted on. Plus, who doesn't love looking at the seasonal mugs and souvenirs while you wait for your order.