Digital Swag
Show off your Oshkosh love
Take Oshkosh with you with these fun downloadable tools. Experience the beauty of the city by dressing up your digital backgrounds and wallpapers across devices, and share your Oshkosh love on social media.
VIRTUAL BACKGROUNDS
Work from home in style with these virtual backgrounds for your next virtual meeting, webinar, or happy hour. On your desktop computer, click to open the image, then download your favorite look and follow the instructions for Zoom, Microsoft Teams, or Skype to set up your screen.
Notes: Text will appear reversed on your monitor, but will display regularly to others in your Zoom meeting. Virtual backgrounds may not be compatible with some devices.
Oshkosh Wallpaper
Show your Oshkosh pride with these exclusive backgrounds from Visit Oshkosh. Tap or click the link to open the image, then save the image to your desktop or mobile device.
Wallpapers coming soon... For now, the virtual backgrounds above make great wallpaper!
Facebook Frame
Add some Oshkosh flair to your Facebook feed with these fun frames for your profile photo. To apply on your own profile pic, go to Facebook and search for Oshkosh frames or click the Apply Frame link to launch Facebook and apply the frame to your profile.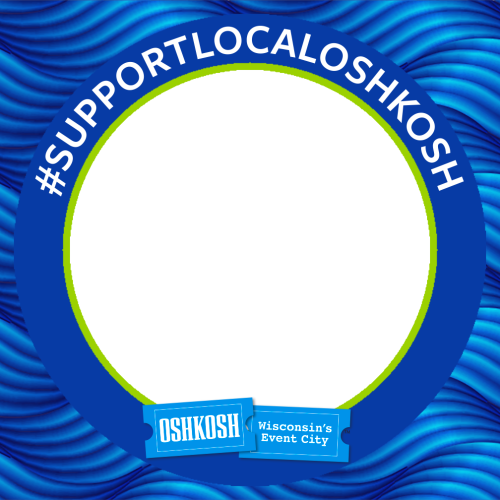 Digital background photos by local Oshkosh photographers Jim Koepnick and Phil Weston.