Winter Sports
From celebrating the holiday season to enjoy some of Oshkosh's most popular events, we absolutely love Wisconsin winters.
Ice fishing is the most popular winter sport in Oshkosh. Lake Winnebago is one of the best walleye lakes in the Midwest. People come from around the country every year to fish on the frozen lake. Every February, Lake Winnebago is home to the largest ice fishing tournaments in the country, Battle on Bago.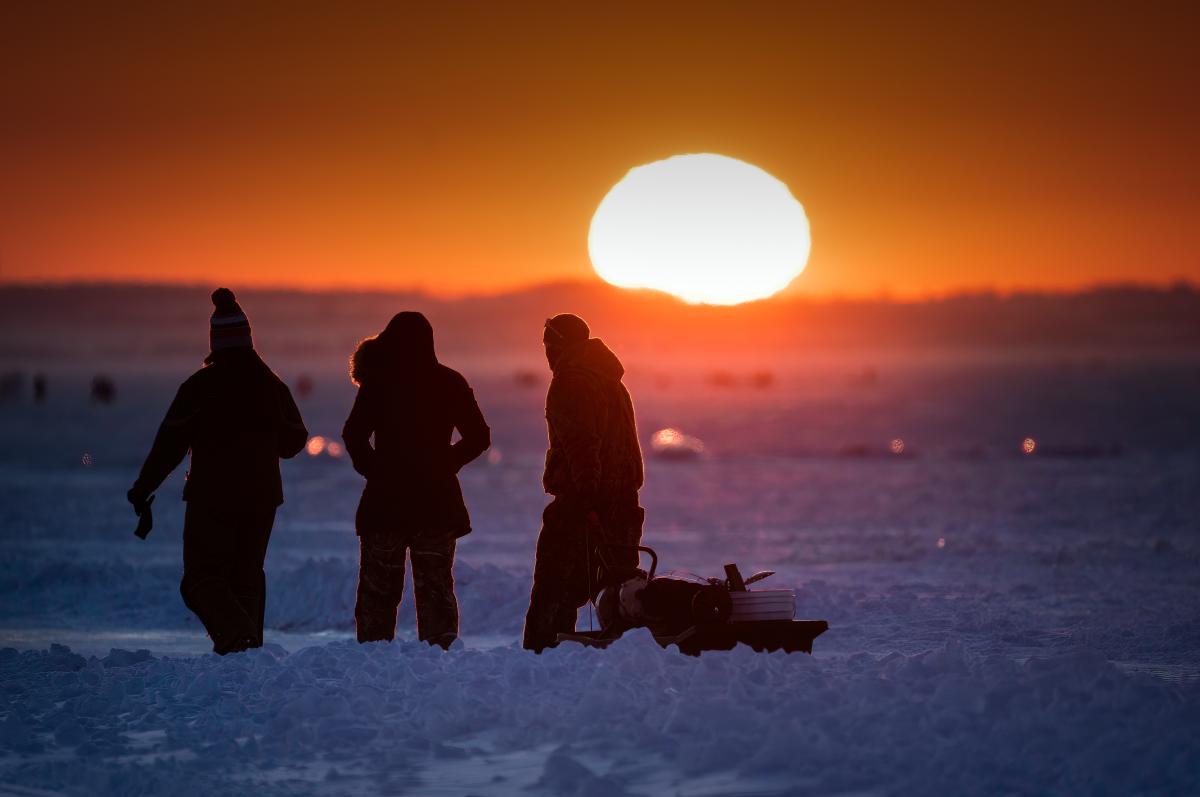 Sturgeon spearing has become a tradition for friends and family every winter. For a couple of weeks every February, Lake Winnebago hosts thousands of fishermen who are eager to try their hand at this one-of-kind sport.
Other popular winter pastimes include snowmobiling on the Wiouwash Trail, cross-country skiing and snowshoeing at Winnebago County Community Park and ice skating in downtown Oshkosh.