FOR IMMEDIATE RELEASE
 Contact: 
 Taylor Newman
 Executive Director
 National Intercollegiate Flying Association
 (423) 236-5100 o
 (423) 421-3001 c 
 taylor.newman@nifa.aero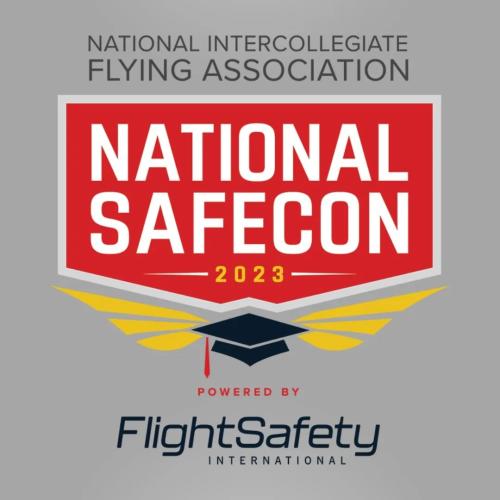 OSHKOSH, Wisconsin — (May 1, 2023) — The National Intercollegiate Flight Association (NIFA) SAFECON flight competition is coming to Oshkosh for the first time on May 8-13, 2023. SAFECON is the premier collegiate flight competition with over 500 competitors from more than 30 schools. Young pilots from across the country will compete for awards in a variety of aviation skills including: landing, navigation, preflight, flight planning, crew based simulations, safety, sportsmanship and more.
The entirety of the competition will be hosted on the EAA grounds, utilizing both the convention grounds and the museum including the new EAA Education Center. All ground, spot landing, and flying events will be based at Wittman Regional Airport except for the cross country competition, which will start in Oshkosh and briefly leave the area. While the SAFECON activities are not organized spectator events, the event will make Wittman Regional Airport a very active place beginning with sanctioned practice activities on May 4.
"This competition brings together the nation's top collegiate pilots to showcase their flying skills," said Rick Larsen, EAA vice president of communities and member programs. "Many of the competitors in SAFECON are those who become the next generation of top professional pilots and flight instructors."
Thanks to the establishment of NIFA, these competitions have made their way from being held exclusively at Ivy League schools in the '20s and early '30s, to making its first appearance the EAA grounds in Oshkosh in 2023.. Teams will arrive a few days prior to the competition, bringing economic impact to Oshkosh and the surrounding area.
The NIFA SAFECON competition is also being supported by the Wittman Regional Airport, Oshkosh Convention and Visitors Bureau, Midwest ATC, and Basler Flight Service.