As they say, one person's trash (or just plain old stuff) is another person's treasure. You never know what you'll find at a thrift shop. Did you know that Oshkosh is home to some amazing thrift shops?! With the Fox Valley Vintage Fest setting its roots here in Oshkosh, here are a few local thrift stores you might just need to check out!
Bowenstreet Repeats is newer to the Oshkosh community with its officially opening in 2021! Their mission is to offer second hand goods in order to prevent items from ending up in the landfill. You can not only check out all of their unique thrifted items in store, but many items are also available on their website for purchase under the shop now section. These items include vintage finds, upcycled items and gently used furniture, toys, home decor and so much more! Something special and unique about Bowenstreet Repeats is 10% of every sale goes back to a local charity within our community!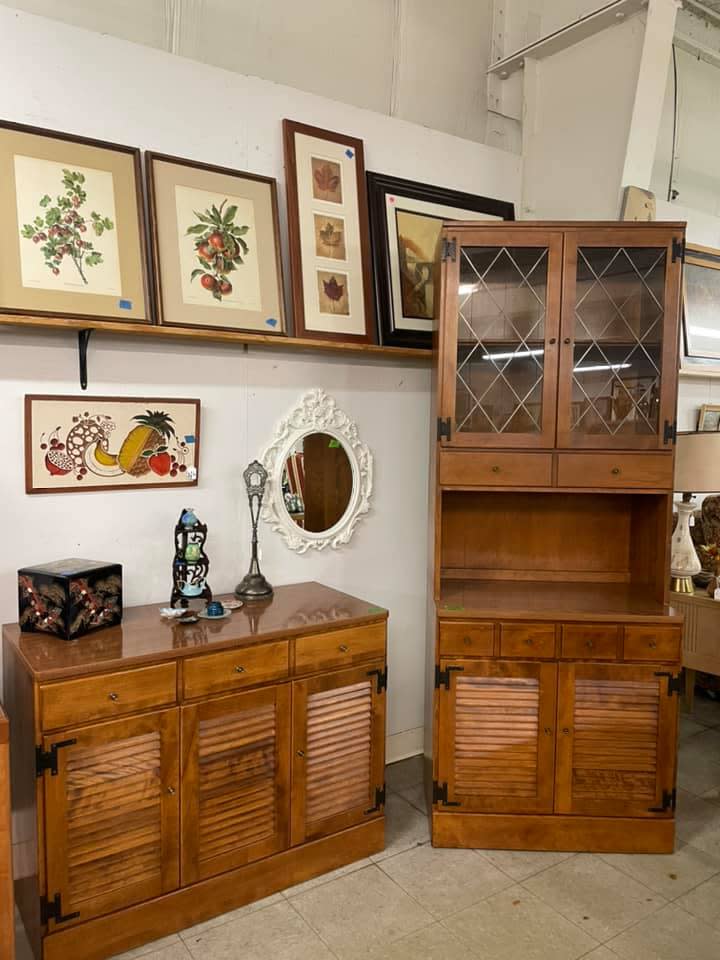 Thrifting pointer- Be on the lookout for sales. You might be able to find even greater deals during a promotional event like Vintage Shop Hop that takes place every Spring.
AtomicKatz is located right in the heart of Downtown Oshkosh on Waugoo Avenue and they offer a variety of antique and vintage furniture, clothing, jewelry and more from the 1920s-1980s. If you're a big Mid-Century Modern fan, this is your shop! You'll find an abundance of Mid-Century furniture, clothing, glass and art pieces! You could spend hours digging through their specially curated racks of clothing and then hop over to their second location; AtomicKatz Too which is right next door and includes a fun variety of furniture and home decor. 
01 Vintage opened its doors in 2022 and the Oshkosh community and visitors are snagging so many good vintage clothing items here. Everything here is one of a kind and includes new clothing items being put out daily. 01 Vintage specializes in vintage T-shirts, ranging from band tees to racing to cartoons and more. They also sell sweaters, pants, jackets, hats and various throw-back clothing items ranging from the 80's to the 90's. Stop in at 01 Vintage located on Main Street in Downtown Oshkosh and you might just find the perfect t-shirt you've been searching for!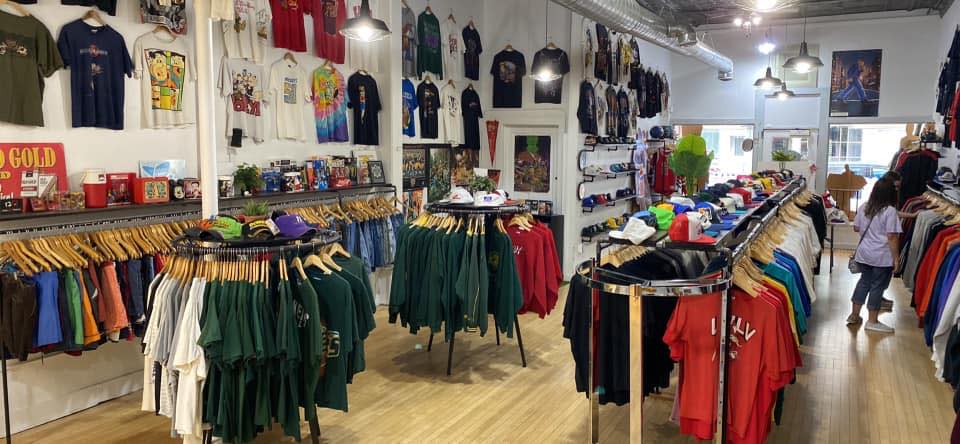 Fabulous Finds is perfect for the person looking for all things new, old, used and fun! They specialize in antiques, vintage furniture, DIY, paint supplies, wood furniture, refinishing of items and so much more! This unique store opened in 2013 and is conveniently located on Oregon Street in Oshkosh. They strive to provide a special shopping experience that offers items old, new and everything in between. They also want to help their customers see the vision of what something can be repurposed or refinished in to!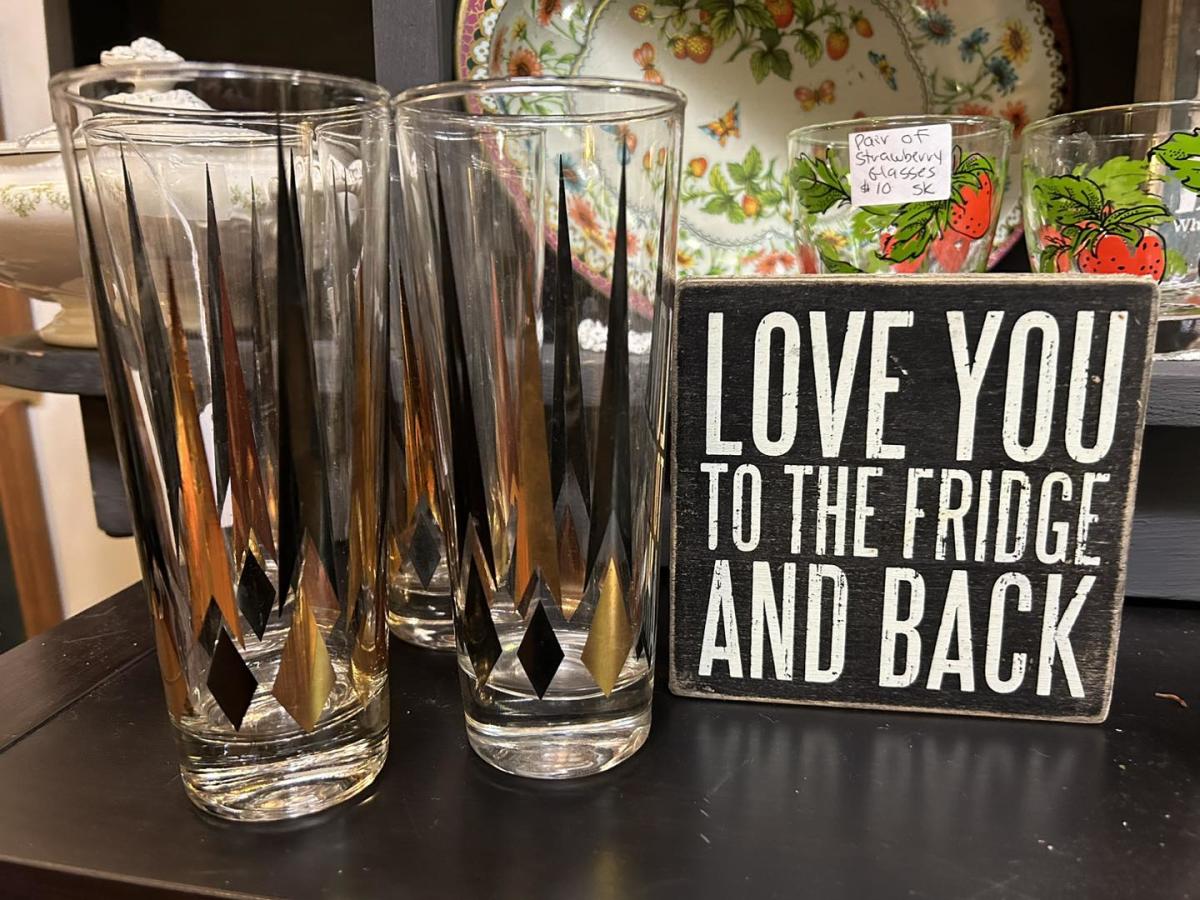 Thrifting pointer - You can make an antique your own. Don't be afraid to make adjustments or additions after you purchase something and see it in a different way or use!
The Originals Mall of Antiques has been an Oshkosh staple for more than 25 years! You will definitely need some time to cruise through this enormous antique mall that includes over 100 dealers with their own curated booths. As you make your way through the warehouse you'll find vintage books, home decor, cooking items, jewelry, clothing, military items, sports memorabilia and everything a vintage lovers heart desires! When warm weather appears in April, a pop up flea market takes place in their parking lot which really makes the thrifting opportunities endless!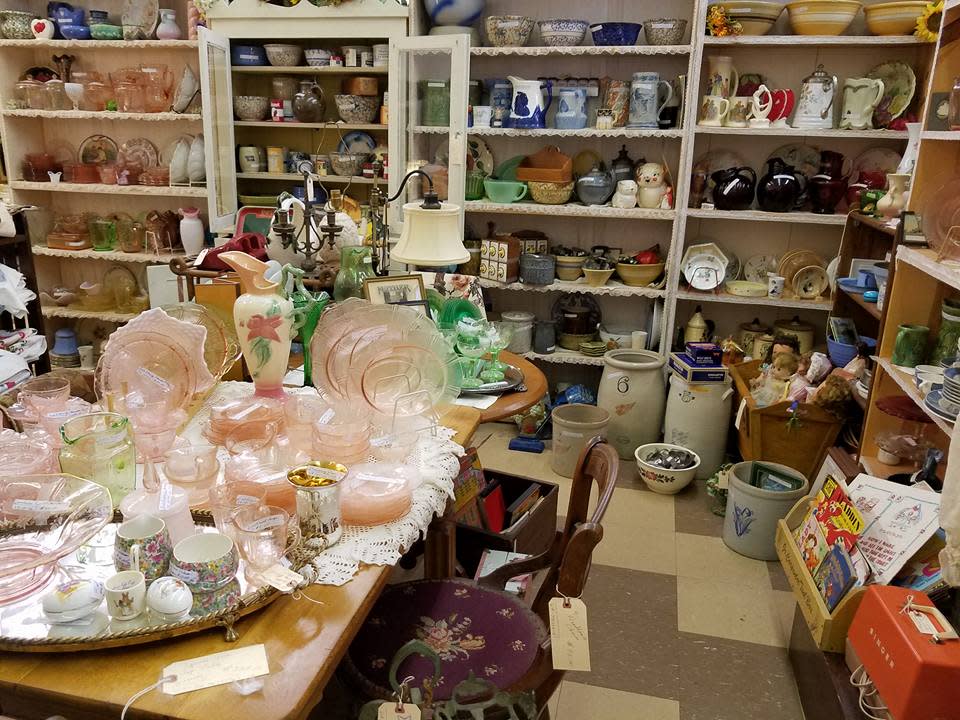 Thrifting pointer - The inventory at antique stores is always changing. Make sure to visit an antique store often to look at new inventory.

Oshkosh has so many opportunities for you to find that perfect thrifted item you've been looking for and some you didn't even know you needed! If you thrift shop or go antique shopping in Oshkosh, don't forget to share your fun with Discover Oshkosh on Facebook and Instagram.
Stay the night in Oshkosh—click here for overnight options!