Downtown Oshkosh is one cool neighborhood, with many great places to eat, fun entertainment options and lots of charm. Set on the banks of the Fox River and full of historic buildings, it's a unique area that attracts an exceptional mix of businesses. If you're looking for a memorable night on the town, downtown is the place to be.
If you would like to dine on the water, two great choices are Becket's and the Ground Round at River's Edge.
Becket's is located in Oshkosh's City Center and offers contemporary dining in a chic setting. Every week, Becket's has nightly specials like featured tacos on Tuesday's and "All Night Happy Hour" on Thursdays. Our favorite night of the week is Wednesday which showcases "Wine, Cheese, & Jazz," with live jazz, artisan cheese boards, and $13 bottles of wine.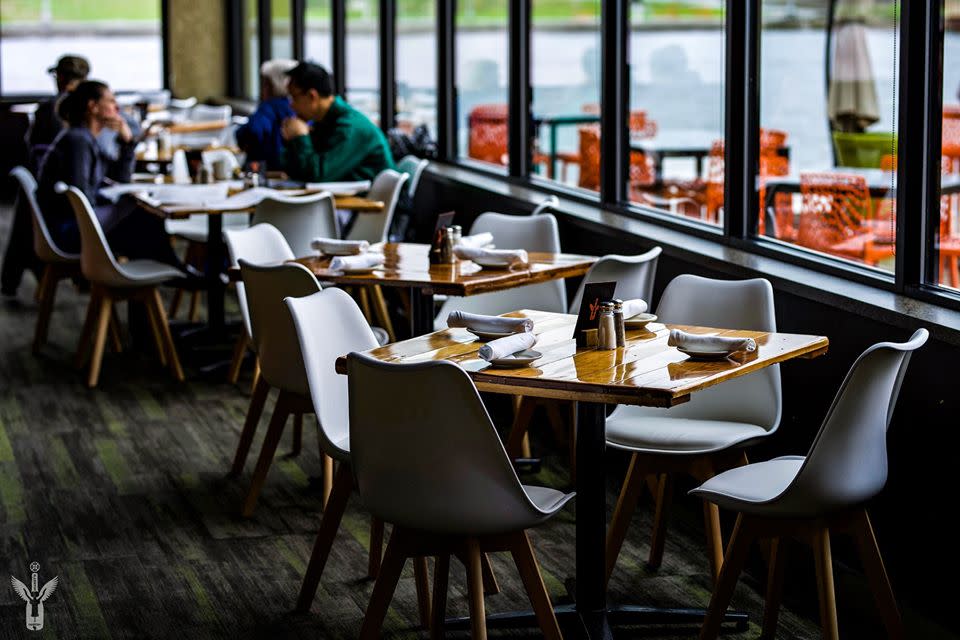 The Ground Round at River's Edge is set inside Oshkosh's Best Western Premier Waterfront Hotel. The casual indoor dining space is perfect for family events with great specials on food and drinks throughout the week. The real showstopper of this restaurant is their phenomenal outdoor riverfront patio. During the summer, this is one of the best places in town to sit by the water, watch the boats pass by, soak up the sun and enjoy a tasty beverage...or two!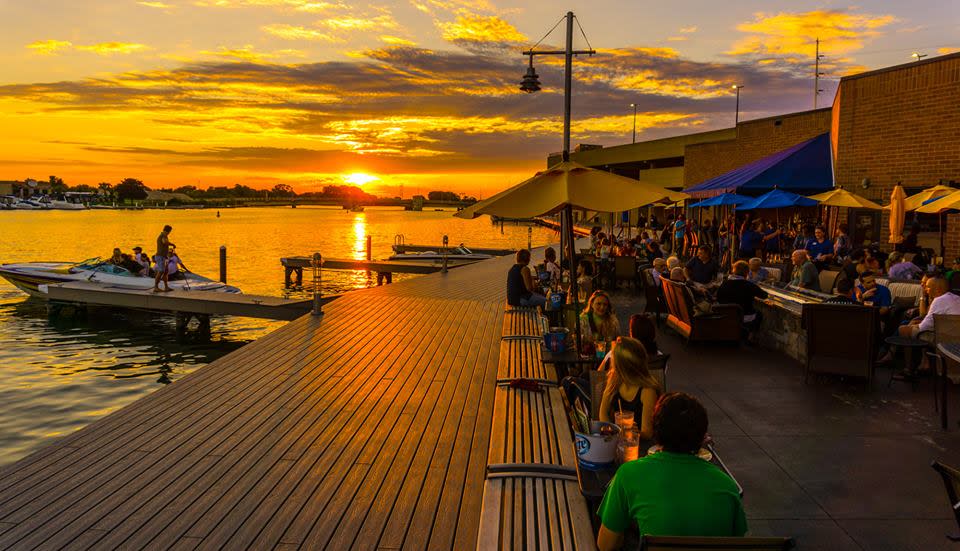 Both of these waterfront restaurants are located along the Oshkosh River Walk. The scenic stroll between these two waterfront restaurants is referred to as "Between the Bridges." It's the perfect place for an after-dinner walk along the water. Look for special events along this promenade throughout the year.
In the heart of downtown, there are more fantastic restaurants to choose from.
Gardina's  is the perfect spot to enjoy a romantic meal. Best known for their nightly specials, prepared by their talented chefs, and exceptional wine, beer, and cocktail options. Check out the Market in the back which features over 500 options of wine, beer, liquor, and cheese for purchase. If you find a wine you like with dinner, take a bottle home. Or, for something really special, grab a bottle off of the shelf and have it with your meal, just ask your server!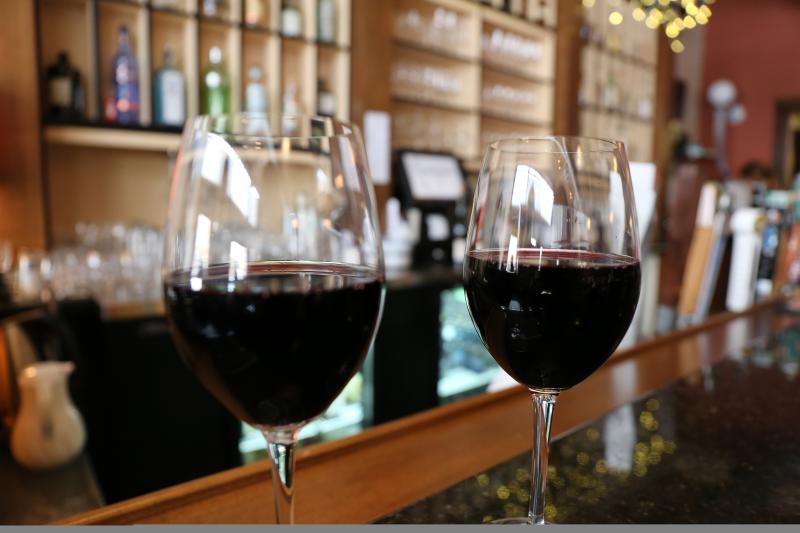 Another great option is Manila Resto, a Filipino-fusion restaurant that offers a unique experience to its customers. Fine-dining with a casual feel, Manila Resto offers great dinner options and a fantastic sushi menu. Stop in and ask about their sushi special of the month. If you are planning a large dinner and really want to impress your guests, give their Boodle option a try. This meal is a variety of food options served over banana leaves with rice that is meant to promote solidarity among your guests. 
On the casual side, there are a number of options like The Ruby Owl Taproom that offers an up-scale gastro-pub menu and over 30 rotating beers on tap. This restaurant is perfect for all the beer lovers out there! They often host "tap takeovers" where breweries across the state come in and showcase their newest and greatest creations. The Ruby Owl is the perfect place to sample a number of Wisconsin beers. Order their smaller 5 ounce portion size to try them all! 
Another casual option to eat downtown is Bar 430. Named for its pride in Downtown, Oshkosh, their food is a work of art. They offer seasonal dishes prepared with locally sources ingredients in an atmosphere that you will not want to leave. Try their blueberry old-fashioned, one of our favorites, or their exceptional cheese and meat board. Featured inside are two photo areas, perfect for that after dinner selfie!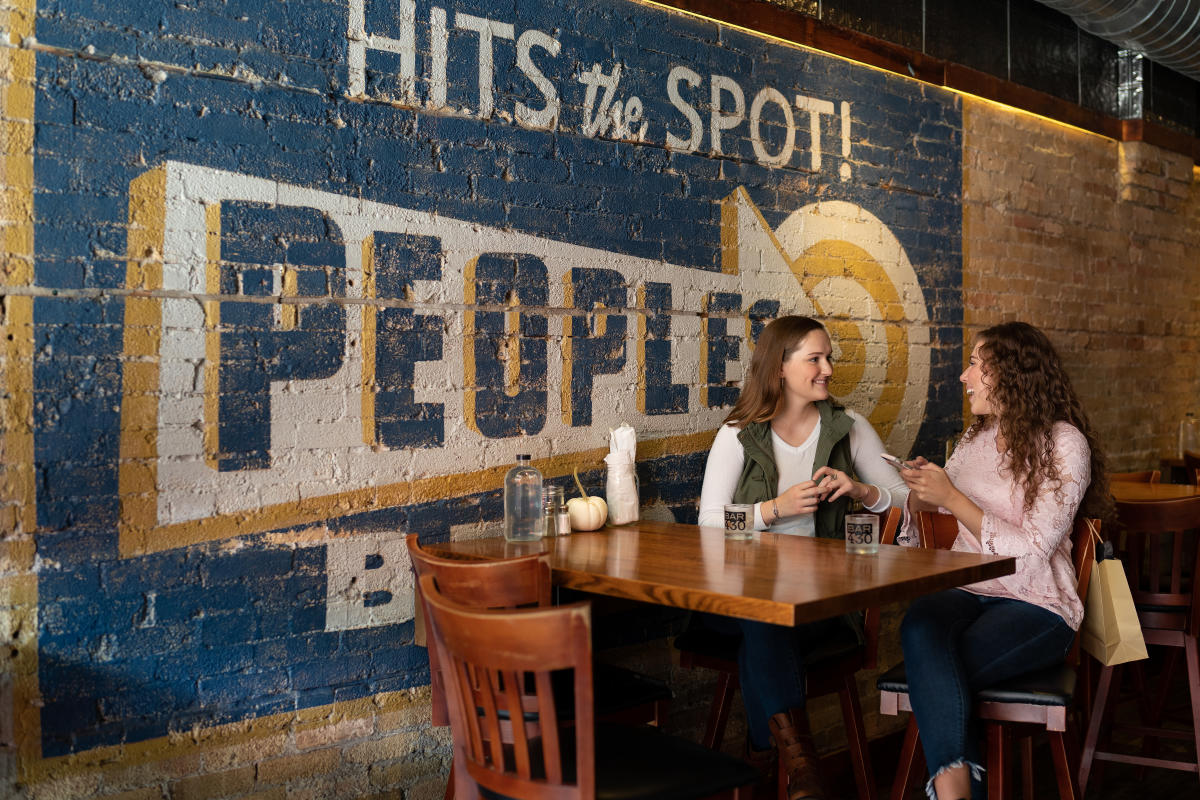 The Roxy Supper Club is another option for downtown dinning that stays true to the old-school Supper Clubs of Wisconsin. Home-style food, great handmade drinks, and weekly specials, this place is perfect if you are looking for a cozy place to spend an evening. One of our favorite features is their Tuesday night German Night. Give it a try! 
Now that you've fueled up, it's time to be entertained. Downtown Oshkosh features several interesting entertainment options.
The Time Community Theater hosts film screenings and other events throughout the year. Movies range from classic thrillers to family favorites. Tickets are $4 at the booth unless the film is hosted by a local business, they they are FREE! Inside you can get popcorn, candy, and even adult beverages for those old enough to partake. This Oshkosh staple is one of the least expensive ways to have a fantastic, memorable night on the town.  A fan favorite...that is for sure. 
If you're looking for a laugh, try the Backlot Comedy House, offering shows every Friday and Saturday at 7pm and 9pm. The Backlot features improv and sketch comedy with comedians from all over. This activity is sure to be new and fresh and we highly recommend giving them a visit!
The Fire Escape in Downtown Oshkosh is a fun-filled paint-your-own-pottery, wood sign creation, and canvas painting establishment. Pick your project and the nice people at the Fire Escape will help your ideas come to life. This is great for a romantic and creative date or, just a great place to flex your artistic skills as you are out on the town.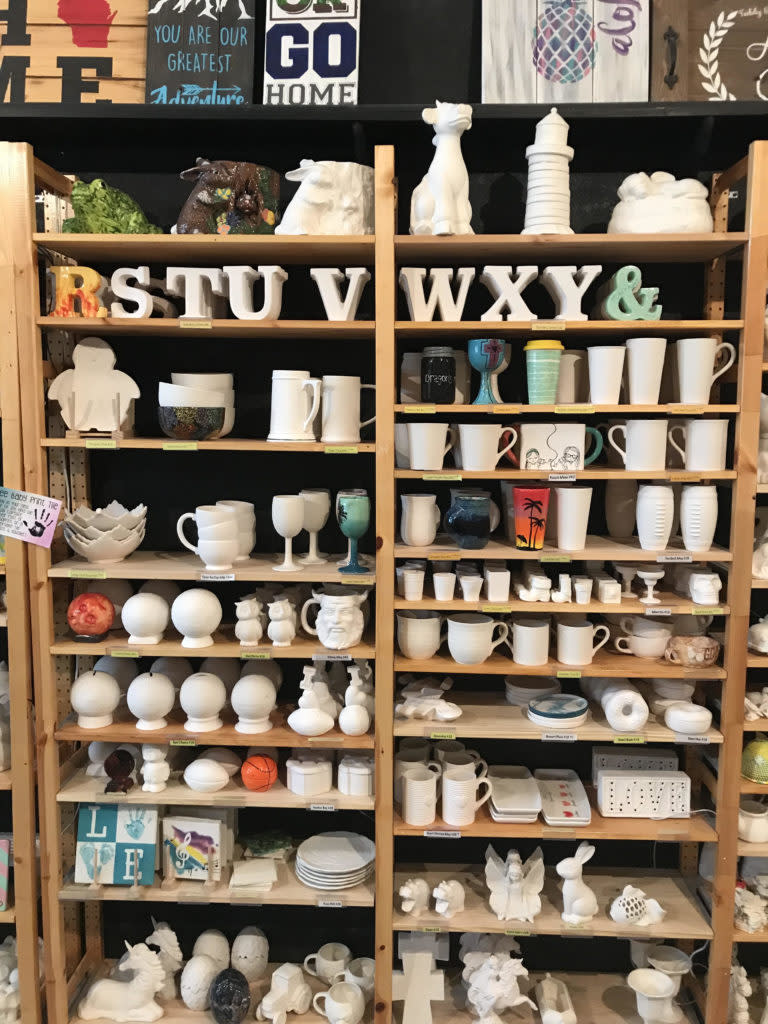 Escape Oshkosh is one of the newest additions to our downtown. This real-life escape room features themed rooms that you and your friends have 60 minutes to figure out the clues and escape! There are varying levels of difficulty and it is good fun for people of all ages...depending on your choice of room! 
A great time to be downtown is during Oshkosh Gallery Walk, held the first Saturday evening of every month. From 6pm to 9pm, businesses throughout downtown become galleries showcasing the works of local artists. Hundreds of art lovers wander the streets, stopping into dozens of impromptu galleries. It's a visual delight in Oshkosh's most interesting neighborhood, and it's just one of many reasons you need to spend a night in downtown Oshkosh this fall.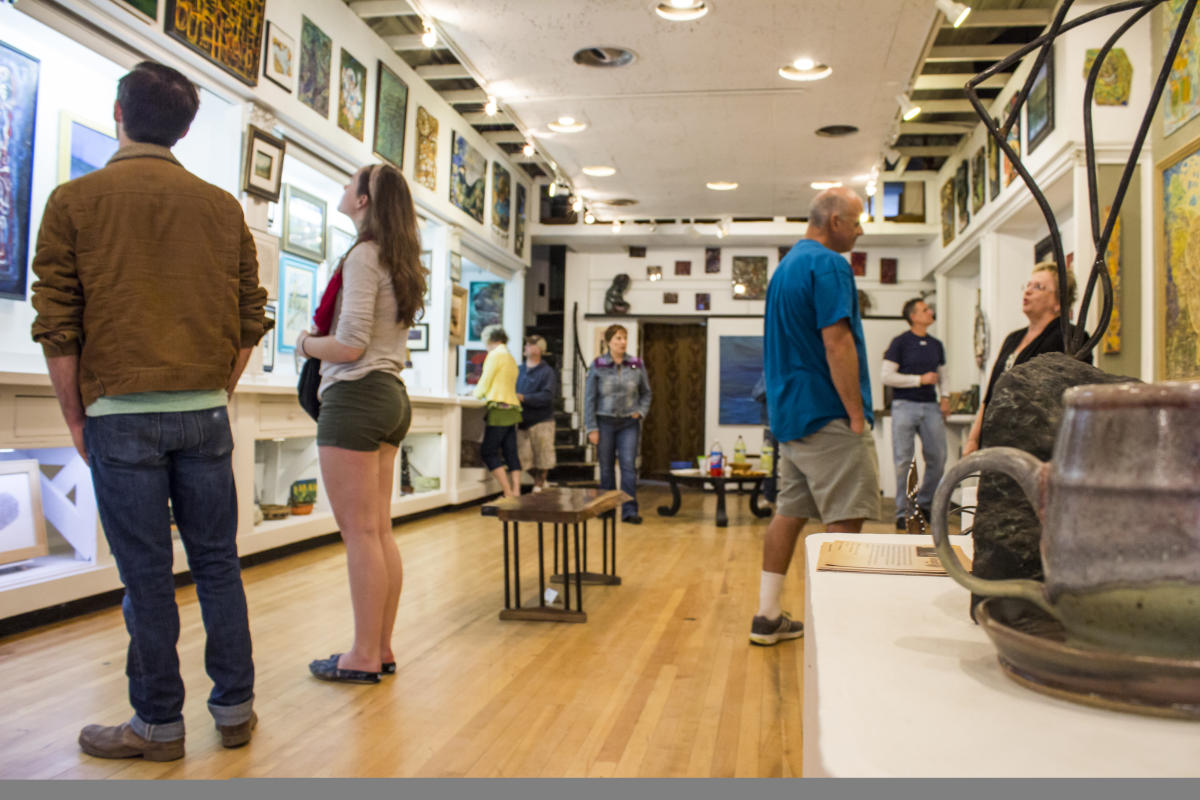 There is so much more to Downtown Oshkosh than what we covered here, stay tuned for additional blogs detailing some of the best bars and late-night food the downtown has to offer! We hope you find these ideas helpful and exciting. Check out our website to learn more about the best things to do in Oshkosh. #VisitOshkosh 
Stay the night in Oshkosh—click here for overnight options!