Welcome to Hudak in the City! In a nutshell, I am a sub-par blogger with a true love for food and fun in Oshkosh. Follow along monthly for updates on some of my favorite things to do, eat and drink in the greatest city in Wisconsin!!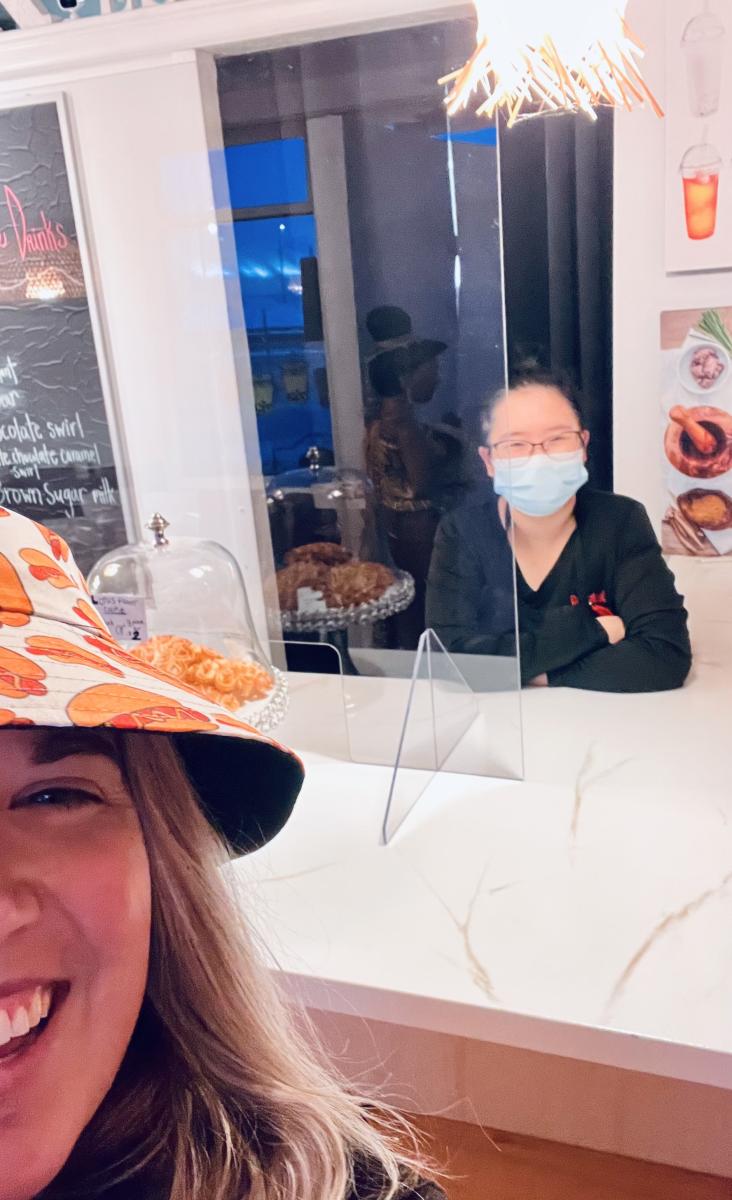 Happy New Year everyone!!! I really wanted to start this year off with a BANG(kok)! Bangkok Thai that is.. The manager Rose and employee Prisilla couldn't have been more awesome to talk to and get more information on this Oshkosh gem! The owner Ali opened Bangkok in 2005 and has been serving up some of the best Thai food since! Rose was so appreciative of not only my order, but for everyone who has ordered Bangkok since they've opened! My favorite Rose quote, "We treat all of our customers like they are our family and friends!" Since the pandemic started, they have been doing takeout and delivery only. They can't wait to get the dining room open as soon as they can! Truly one of my favorite restaurants in town and you guys are about to hear my absolute favorites!! Prepare yourself, as there are a lot…
Let's start with the appetizers. My go to order every time is to order an egg roll of some sort. Theirs are so light, flaky and perfect! This time I got the shrimp egg rolls and they may be my new favorites! Deed fried egg roll filled with shrimp, vermicelli noodles and onion, served with the most delicious sweet soy sauce- how could you go wrong? (They also come in vegetable and chicken!) 
Rose's favorite item on their menu is their homemade crab rangoons, so naturally I had to give them a shot! SO GOOD! Served with their sweet and sour sauce, you definitely can't go wrong ordering these. (Some of Rose's other favorites are the Pho, fried rice and the pad thai!)
I am pretty sure I might be the world's largest potsticker fan, so the steamed pork potstickers are a must on all orders! These are also served with the delicious sweet soy sauce and it is the perfect combination. If fried potstickers are your thing, they have that option for you as well!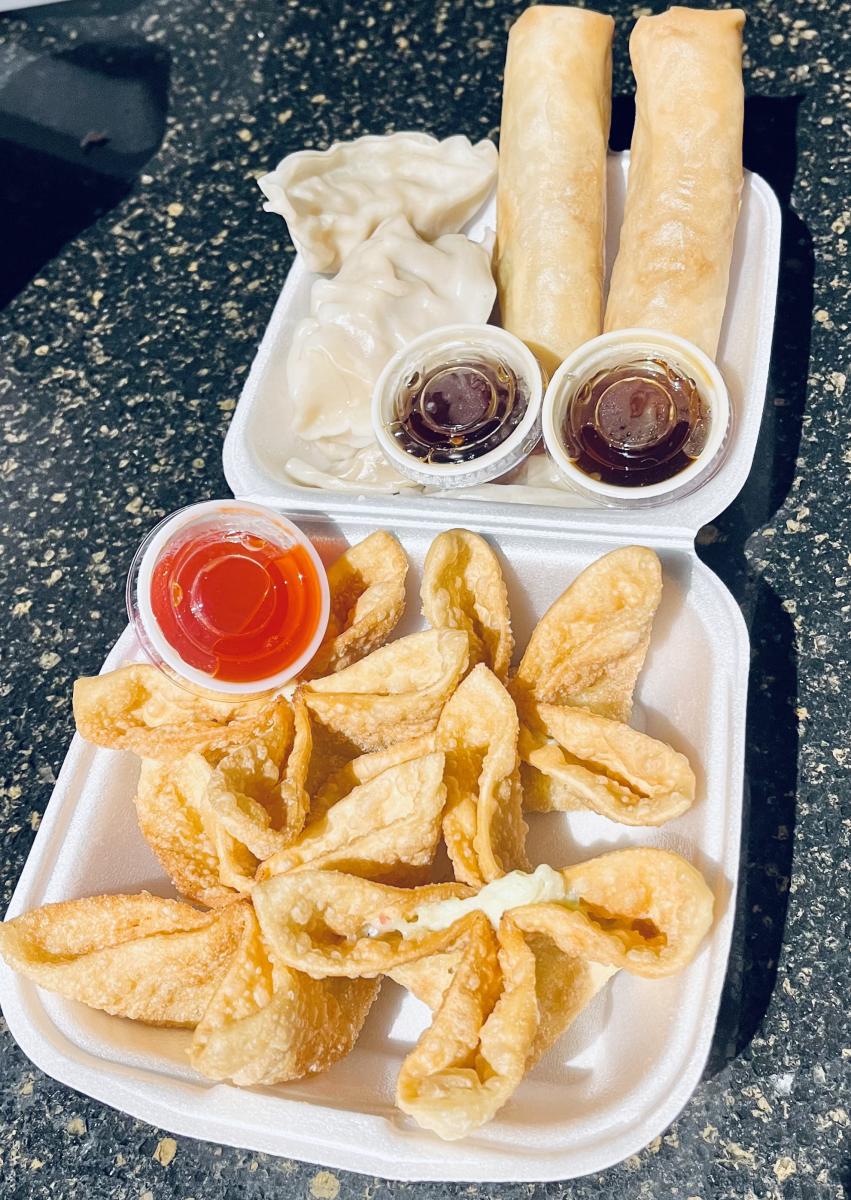 As the self-proclaimed biggest Bangkok egg roll fan, I have to tell you about their Noodle salad that has these famous egg rolls on top.. You heard me right, egg rolls on a salad. Next level delicious!! Vermicelli noodles topped with lettuce, carrots, cucumbers, bean sprouts, green onions, cilantros, crushed peanuts, and egg rolls served with our Chef's special sauce. One of the more unique dishes I have come across here and you all have to give it a shot!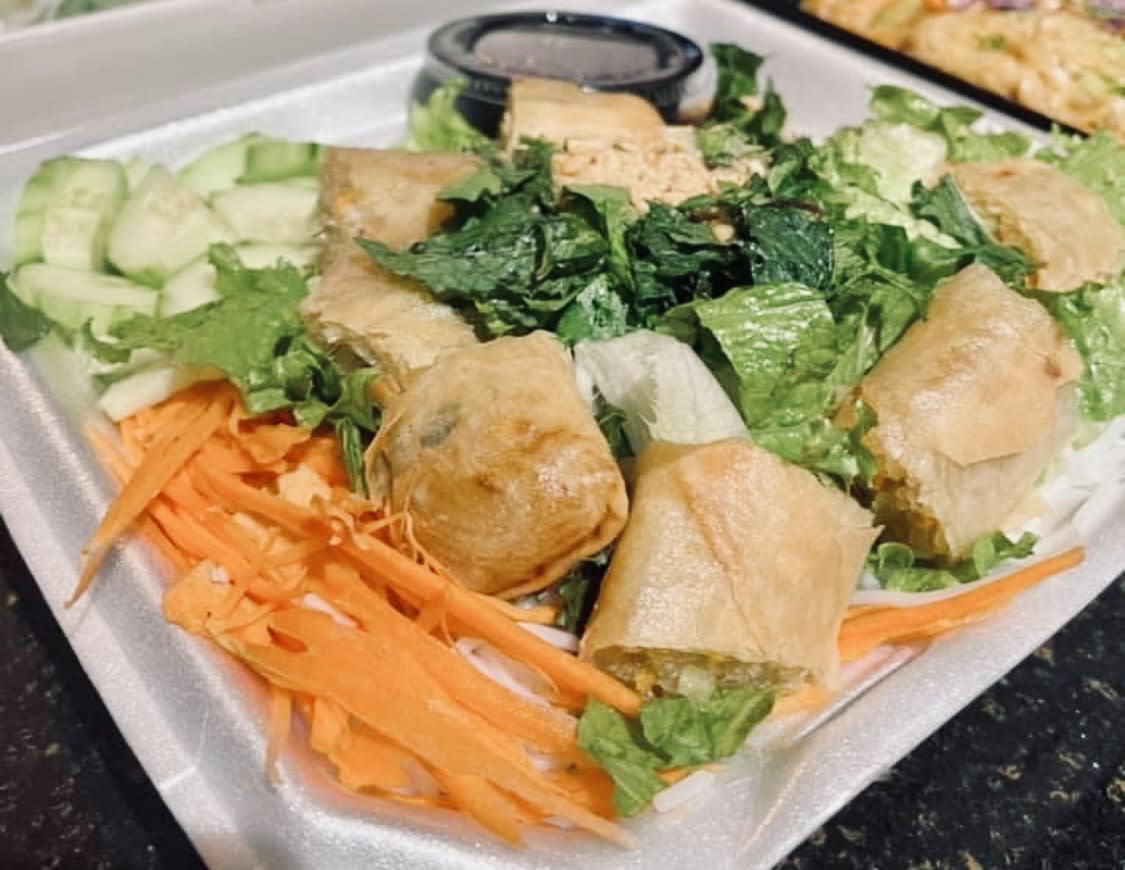 I recently saw on Facebook that Bangkok added a couple new delicious looking menu items for the new year! Angel noodles and Red curry fried rice were the new additions and I can fully confirm that the Angel noodles are an absolute must try! Angel hair pasta, my all time favorite sauce- peanut curry, carrots, cabbage, peanuts and cilantro come together to make some of the absolute best pasta I have ever had! You get a choice of protein as well- I went with shrimp! 42 stars my friends..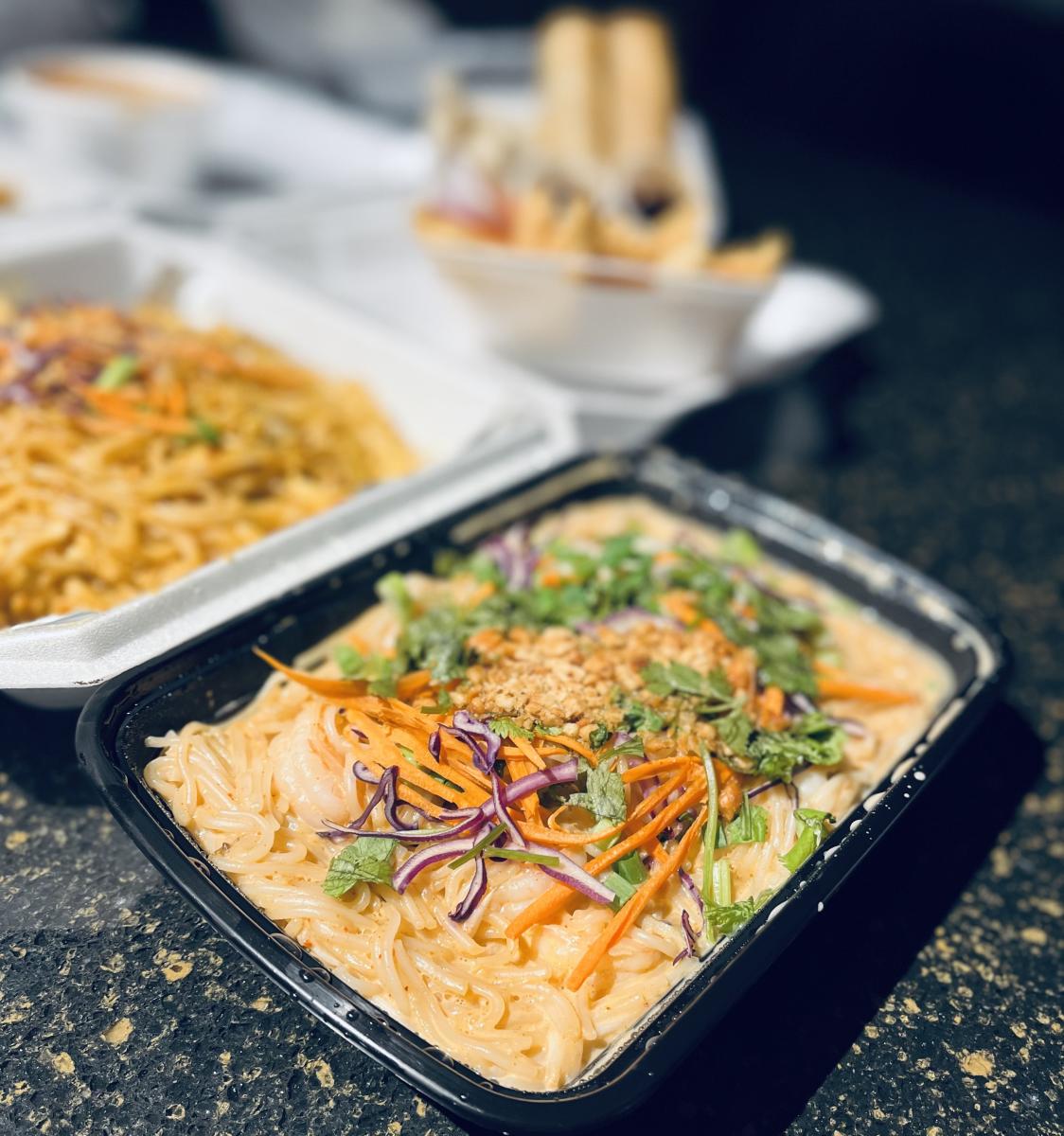 Another absolute favorite of mine is their Curry fried rice. If you are a fried rice lover like me, you have to order this! The curry spices add just the right amount of flavor to take fried rice to another level! Like all of their dishes, you can choose a spice level which I love! Mild, medium, hot and extra hot are your options. I typically go with a mix of medium and hot and it is perfect! Remember the peanut curry sauce I mentioned above? I always order a side of the sauce so I can add it to my curry fried rice. Sauce is life people and I need you all to try this so I can confirm that it's the best ever!!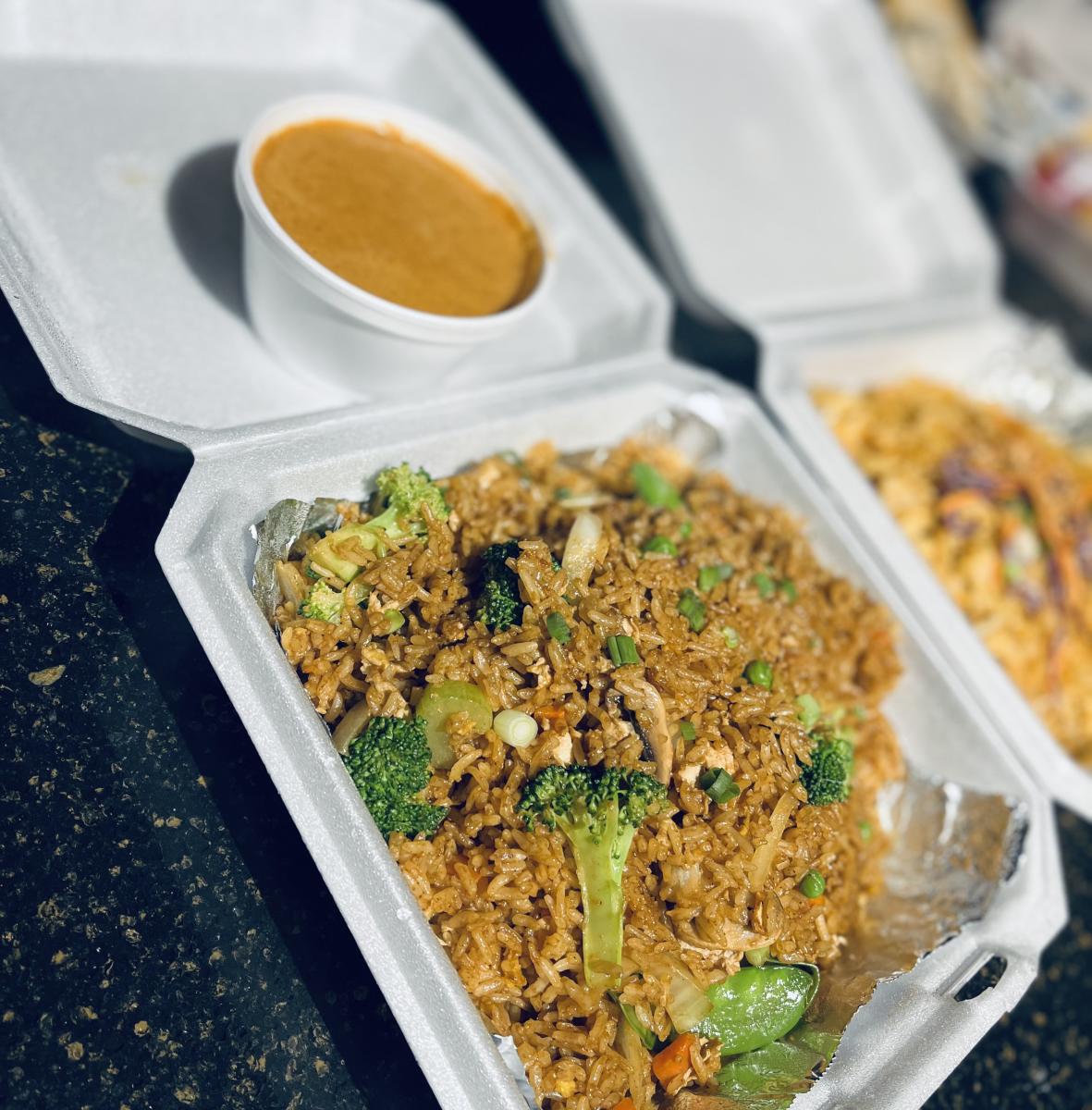 Next on my order is the Curry pad thai. How many times can one say Curry in a blog? We are about to find out! I love their regular pad thai but the curry pad thai really is something special. I typically get the chicken version and I can't recommend it enough. Stir fried rice noodles with egg, bean sprouts, green onions, topped with crushed peanuts in yellow curry sauce. (Choice of chicken, tofu, beef, pork, vegetable or shrimp).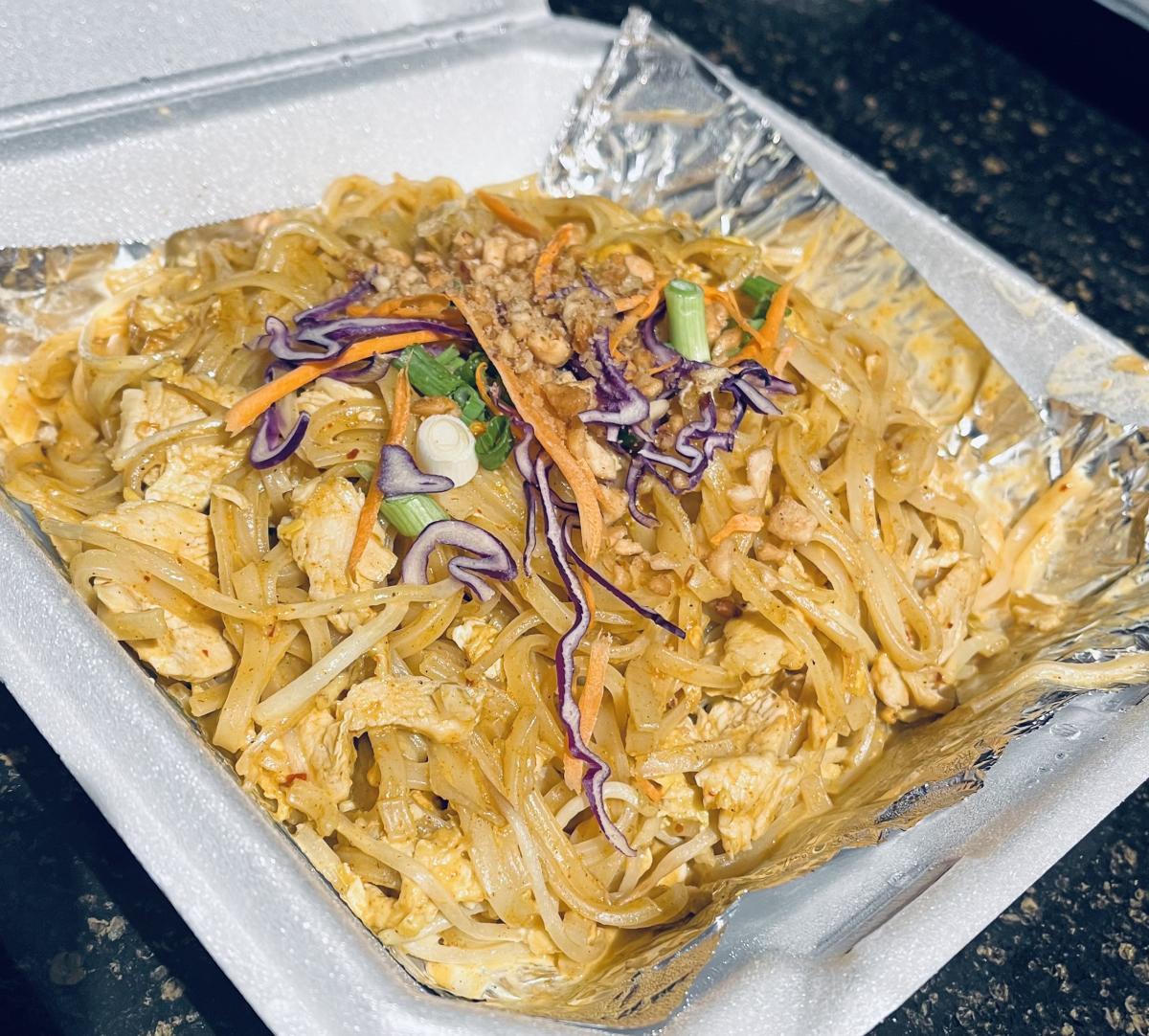 Who has heard of Boba tea? I had heard of it but never tried it, and now may be the world's biggest Boba tea fan after Rose treated me to a drink of my choice! SO many options to choose from, you start with your choice of a smoothie, milk tea, iced tea, lemonade or a slushie. Then you have about 30 different flavor options to pick from and about 20 more add in options! I went with a pineapple smoothie and got kiwi pearls added. The kiwi pearls are like little juice bubbles that are the most bizarre and delicious additions to a drink! The most popular flavors that get ordered at Bangkok are the Brown Sugar milk tea with boba, the Dragonfruit iced tea with lychee jelly, the Strawberry milk tea with boba and the Taro milk tea (sweet potato milk tea). I can't wait to go back and come up with even more flavor concoctions! Another fun treat Rose threw in for me to try was their Lotus Flower Cookies. Think of it as a sweeter/mild coconut-y version of a fortune cookie. Absolutely fantastic and will now be on my regular order!!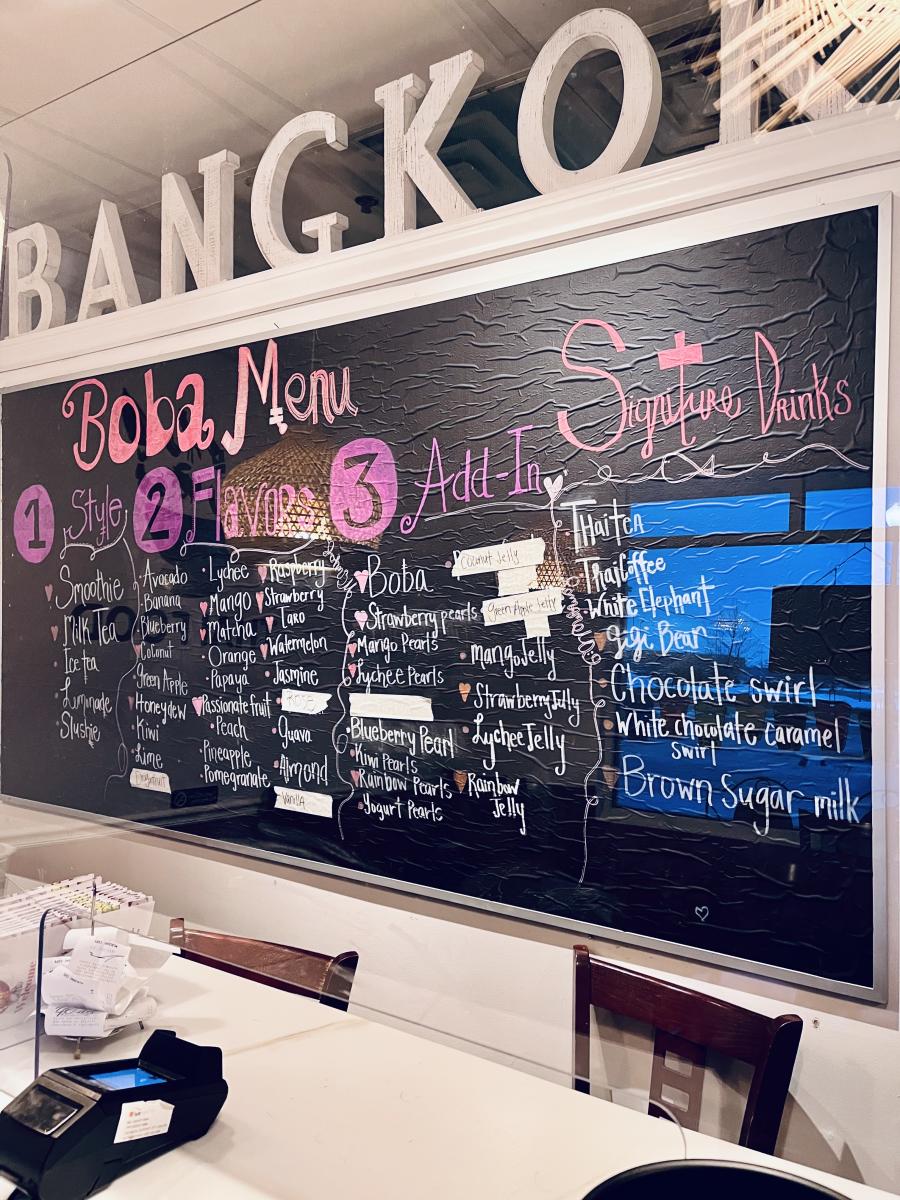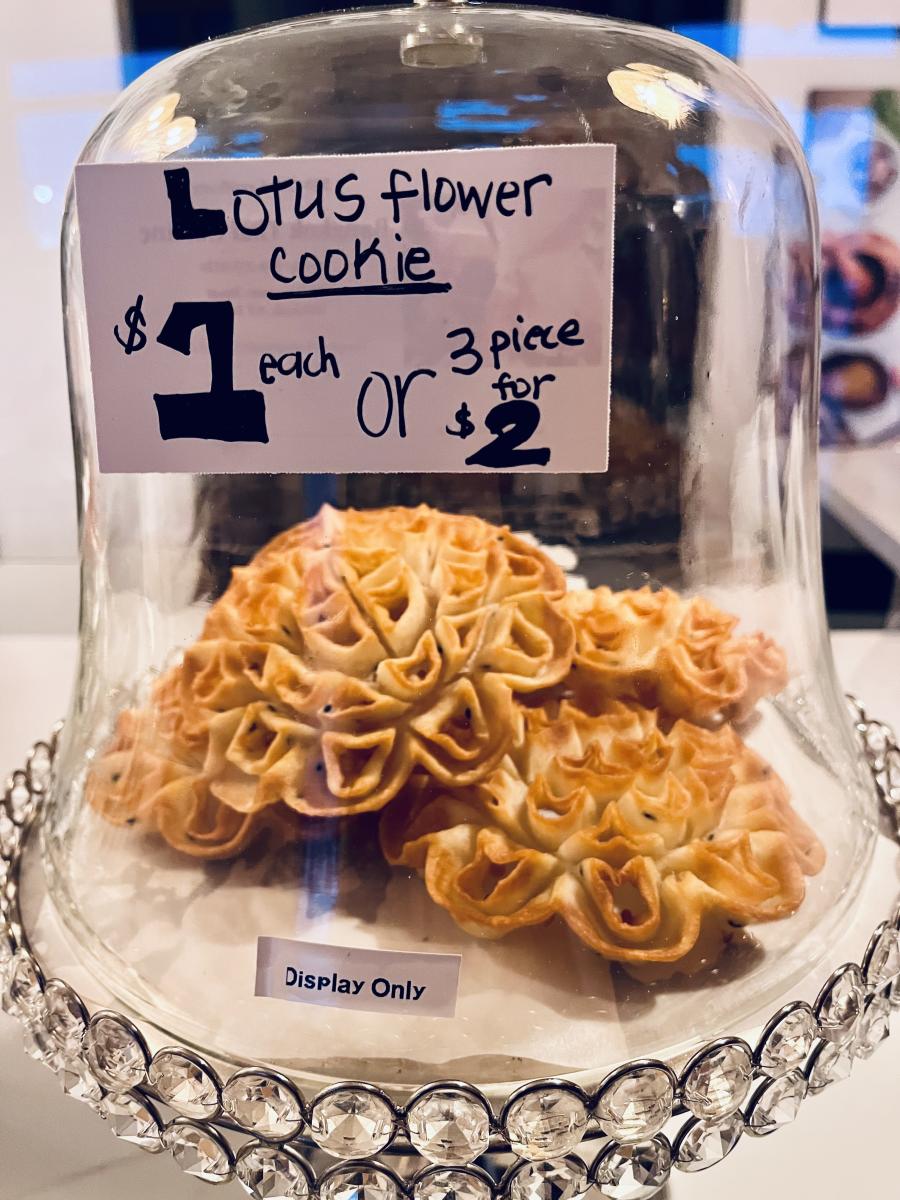 What a special place we have here in Oshkosh. Bangkok is truly some of the best food around and I encourage all of you to check it out if you haven't. Tag Discover Oshkosh in all of your visits and please say hi to Rose, she is the best! Cheers Oshkosh!! 

Stay the night in Oshkosh—click here for overnight options!