Do you enjoy hiking outdoors, bird watching or bird photography? If so, Oshkosh, a well-known Bird City of Wisconsin, is the place for you. Oshkosh and Winnebago County offer many unique locations for birding. Vast bodies of water, such as lakes, rivers and wetlands provide habitats for many fascinating species while numerous trails offer great locations to view these species.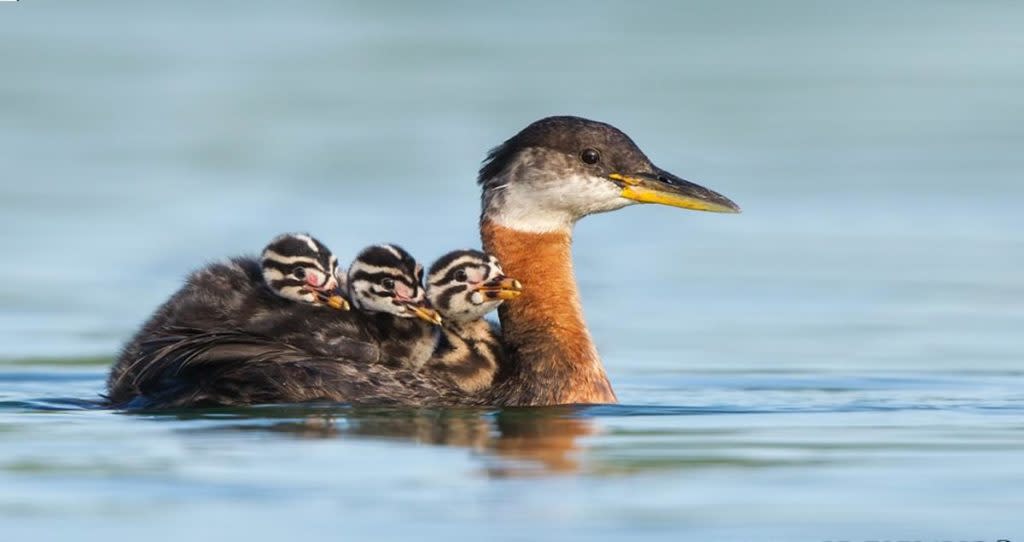 The best time to go bird watching is during the spring and fall migration when the Waterfowl species are abundant. Waterfowl birds are known as ducks, geese or other large aquatic birds. During migration, these birds like to use waterways such as the Fox or Wolf River. The Oshkosh Riverwalk, a scenic walkway along the Fox River in downtown Oshkosh, offers pedestrians a perfect location for viewing the Waterfowl migration. Spring is also fantastic for viewing an array of other species because it is their mating season, which is when they are most vocal.
Spring and fall are not the only time you can bird watch. The winter months offer opportunities to see Bald Eagles, which enjoy soaring over the open water of Lake Winnebago. Oshkosh also has owls year-round, which are typically more vocal in December and January.
Uihlein Marsh is a gem of a wetland managed by US Fish and Wildlife Service. Uihlein Marsh is located west of Oshkosh near the Winnebago County line. It is the largest Waterfowl Production Area managed by the Leopold Wetland Management District. You can expect to see numerous Waterfowl species here, along with the Red-necked Grebe species.
Red-necked Grebes are known to breed in Rush Lake, directly across from Uihlein Marsh. Red-necked Grebes are large, with a long neck and a fairly stout, straight bill. Breeding adults have a black cap ending sharply with gray-white cheeks and a chestnut-red neck. Nonbreeding Grebes have a solid black cap with clean-gray white cheeks contrasting with darker gray "ear" patch. Grebes often holding their bill pointing downward.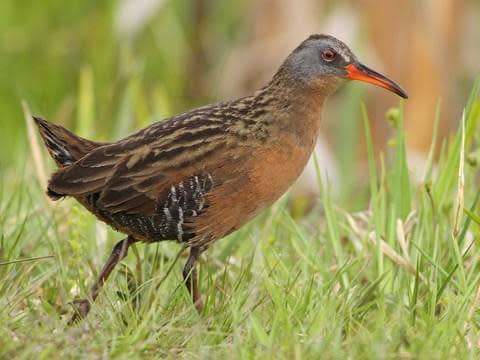 Terrell's Island Trail is a 265-acre wetland restoration project of the Butte des Morts Conservation Club to preserve its' wetland and watershed habitat. The 3.71 miles are broken into three different rustic trails, including the popular break wall trail that goes into Lake Butte des Morts. The trail is generally a one hour and fifteen-minute walk, open for mountain biking, hiking, canoeing and kayaking. Explorers can also boat to Terrell's Island and watch pelicans along the trail.
Other wetland birds you can expect to see include bitterns, rails and cranes. Bittern adults are medium-sized herons with a long, thick neck and long, pointed bill. Note the long, black patch that extends from below the eye down the side of the neck.
The Virginia Rail is a secretive bird of freshwater marshes, often remaining hidden in dense vegetation; however, its loud grunting may give away its presence. As it slowly pokes its way through the marsh, you might get a glimpse of its reddish bill, black-and-white barred sides, and its twitching tail, showing off white tail feathers beneath. Virginia Rail fun fact: rails build numerous "dummy nests" in addition to the one where their eggs are actually laid.
The University of Wisconsin Oshkosh grounds staff has made great efforts to create habitats for butterflies, birds and other creatures. With the planting of trees and other beautiful plants around campus, food supplies were increased. A pair of Eastern Bluebirds took notice and have taken residence on campus. These beloved songbirds are considered a symbol of happiness.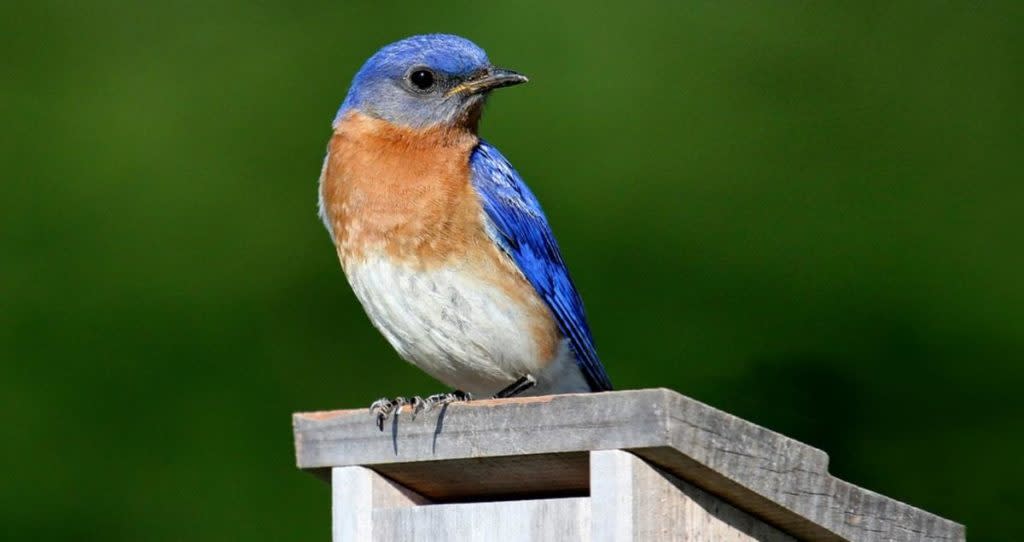 Eastern Bluebirds hunt insects by perching on a wire or exposed tree branch and visually searching for prey. They prefer habitats with areas of mowed grass, increasing their success rate of finding insects. Eastern Bluebirds are migratory, spending winters in the southern half of the United States. Bluebirds will typically start moving out around October or November. In a few cases, if there is plenty of food and water, some will choose not to migrate.
You can help bring more bluebirds to the area by erecting and maintaining bluebird boxes at your home or in your community.
If you are interested in learning more about birding in the Oshkosh and Winnebago County area, check out Oshkosh Bird Fest the first Saturday of May at Menominee Park. Bird Fest is a free, family-friendly event, which celebrates birds and International Migratory Bird Day.
With the annual Bird Fest and a variety of locations available to gaze upon fascinating bird species, Oshkosh is sure to keep you busy this spring, and all year round. Be sure to keep a watchful eye when you are near any waterways, you might catch some waterfowl species migrating north.
Stay the night in Oshkosh—click here for overnight options!