Sesquicentennial. 
It's not the easiest word to say. It's also not an easy word to spell—for the first time or the 10th. 
Also not easy? Establishing a teacher-training school in the wake of the Civil War and having it grow and evolve for 150 years, where today it thrives as one of Wisconsin's premiere comprehensive higher education institutions.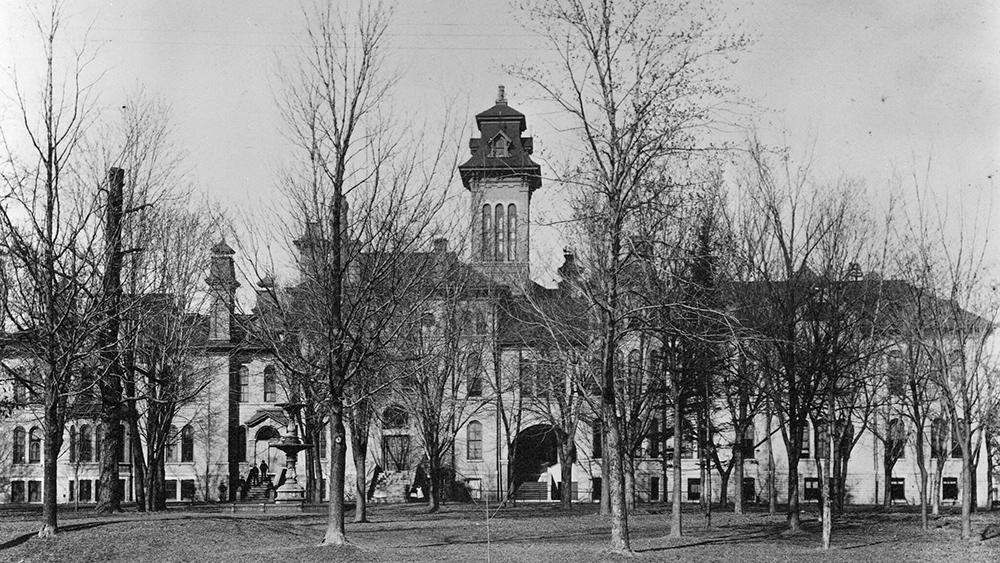 That's where we are with the University of Wisconsin Oshkosh. The home of the Titans turns the big 1-5-0 this year and its lengthy story of excellence and opportunity is cause for celebration. And that celebration isn't just for University faculty and staff, alumni, students, but the greater Oshkosh community as well. What started with a class of 43 is now, a century and a half later, a bustling hub of energy and excitement with some 10,000 students studying more than 200 majors, minors and emphases—not to mention the thousands of alumni making a difference in countless ways worldwide.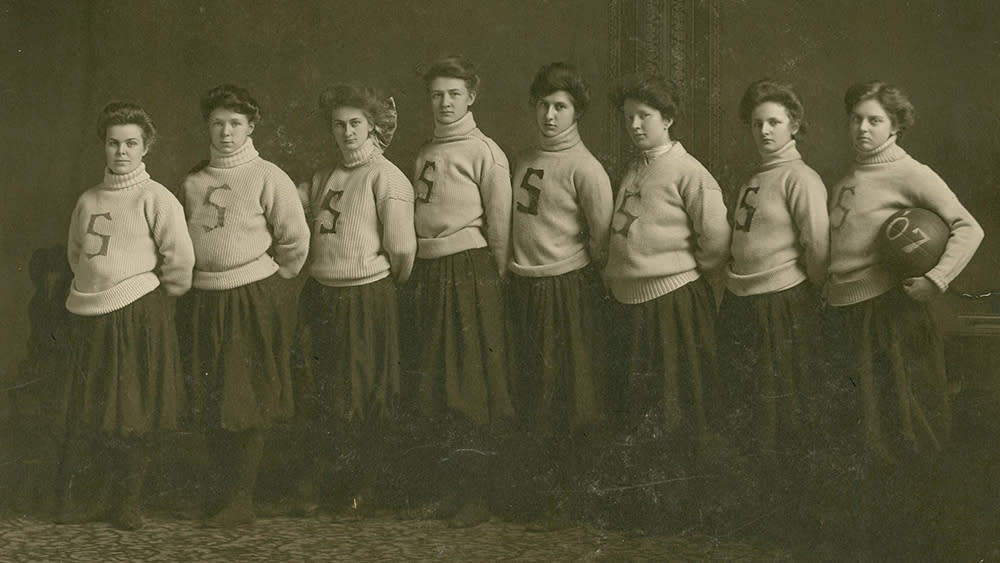 UW Oshkosh's sesquicentennial year will include several gatherings and other events tied to the occasion, most of which fall around the start of the new academic year, which officially is UWO's 150th.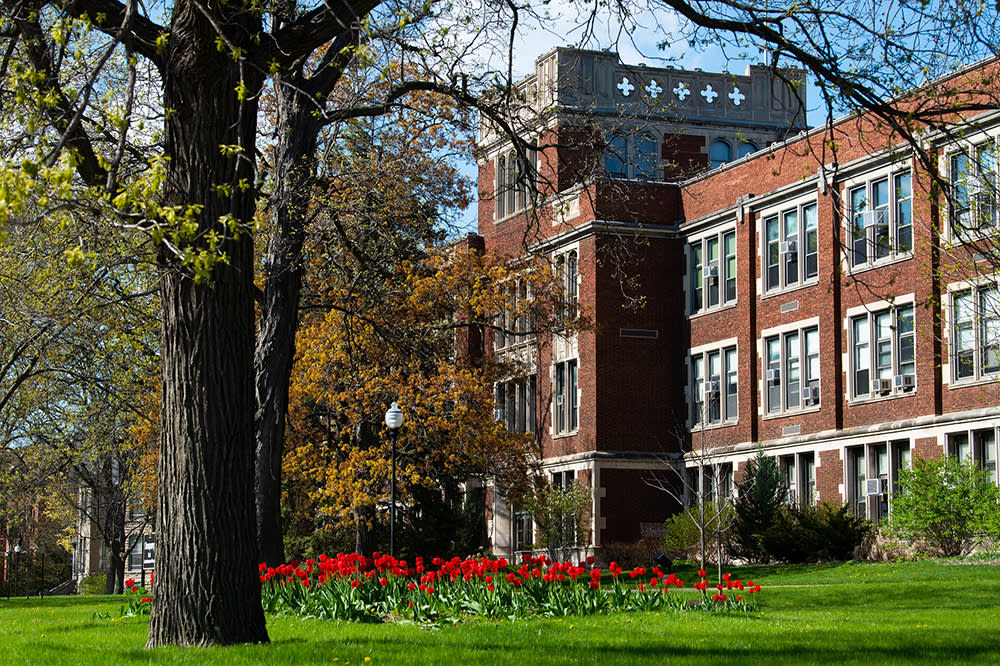 What's all happening during this celebration? Plenty. A community picnic, for example, will mark the major 150th milestone. It runs 11 a.m. to 3 p.m. Sept. 12 on the pedestrian walkway between Reeve Memorial Union and the Arts and Communication Building and falls on the actual anniversary of the first day of classes for the Oshkosh State Normal School back in 1871. (And don't worry, it wraps up in time to be home for the Packers' season opener.)
The picnic coincides with the University's inaugural Giving Day, an opportunity for the UWO community to pitch in via the new Give 150 fund. All donations go toward three key areas: student academic, research and professional pursuits; University efforts in the areas of sustainability, social justice and economic security; and campus environment and student experience.
Also that Sept. 11-12 weekend is the Golden Titan Reunion. The classes of 1970 and 1971 will likely come together and try to explain how UWO's centennial celebration happened 50 (!!!) years ago.
On Oct. 23, the University celebrates another anniversary with the 100th Homecoming. A Titan Tailgate will be held in Reeve Memorial Union. UWO Titans mascot Clash and Tommy Titan, a mascot last seen in the 1970s, will be a part of the festivities. The Homecoming football game against UW-Eau Claire then kicks off at 1:30 p.m. at Titan Stadium. 
Then on Nov. 13, the Black and Gold Scholarship Ball returns. The black-tie affair is an opportunity to support scholarships for students featuring cocktails, dinner and live music and dancing. The inaugural ball was held in 2019 but last year was canceled due to the pandemic.
Other happenings to look for include Sound Markers, a walking historical audio tour on campus, and Humans of UW Oshkosh, a project from a journalism instructor showcasing first-person recollections of faculty, staff, students, administration and alumni about their time at UWO. 
To keep up with these and other goings-on for sesquicentennial celebration, check out uwosh.edu/150. Along with more details on events and happenings, there's an interactive timeline with photos and artifacts from the past 150 years, stuffed full of trivia you can use to impress your friends. 
UW Oshkosh sesquicentennial celebration events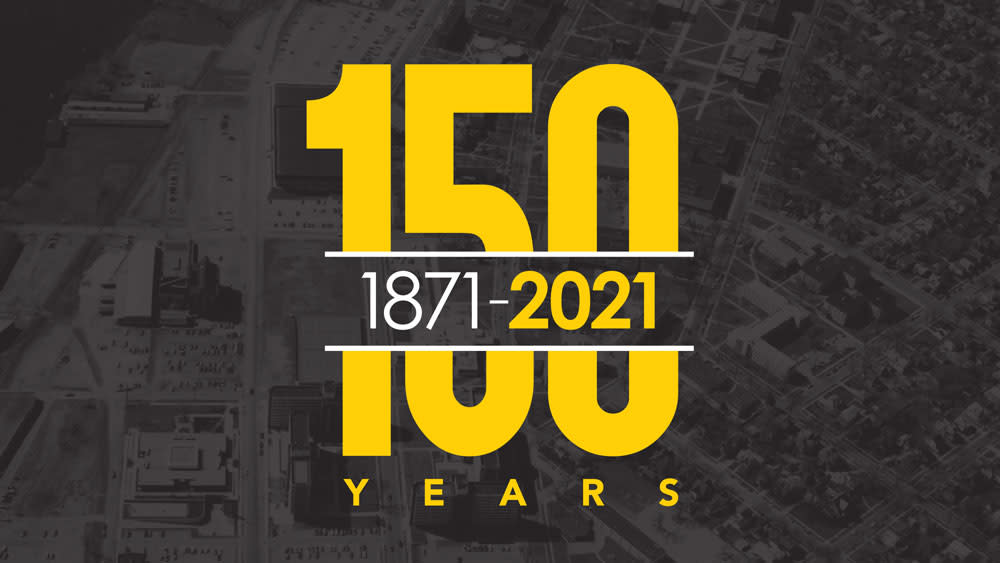 Sept. 12
♦Community picnic
♦Inaugural Giving Day
♦Golden Titan Reunion
♦Humans of UW Oshkosh exhibit
♦Sound Markers historical audio tour
Oct. 23
♦Homecoming 100th anniversary
Nov. 13
♦Black and Gold Scholarship Ball
Stay the night in Oshkosh—click here for overnight options!