Oshkosh is a city of beautiful trails. In and around Wisconsin's Event City you can find trails that offer miles of recreation and fun.
The 41-mile Wiouwash State Trail runs north and west from Oshkosh, tracing the path of a historic railroad bed. The trail has two sections and crosses Winnebago, Outagamie, Waupaca and Shawano Counties and it traverses prairies and wetlands. It's a fairly smooth and level trail with a crushed limestone surface, which makes it ideal for walking, running and cycling. Leashed pets are welcome on the trail and two segments of the trail are open for horseback riding.
In Oshkosh, the main parking lot for trail access is off of Westwind Road, near the intersection of State Highways 41 and 45.
The Riverwalk, in downtown Oshkosh, is another pleasant place for a stroll. The paved, 3.5-mile walkway follows the Fox River and passes near great dining options. It's a great trail for a quick walk, rollerblading, wheelchairs or bicycles.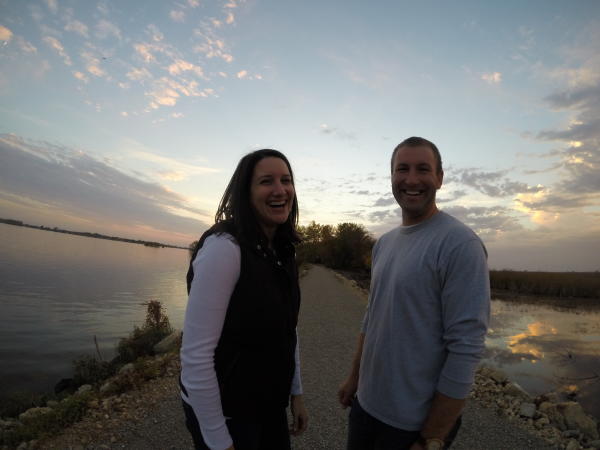 Just a few miles west of Oshkosh is Terrell's Island. This hidden gem is a 1,200-acre wetland conservation project used to preserve and restore Lake Butte des Morts' wetland and watershed habitat in Winnebago County. Terrell's Island features a 2.4 mile—each way—out and back into Lake Butte des Morts on the breakwall.
Another trail worth exploring is the Mascoutin Valley State Trail. The 5.3-mile segment of the trail that runs through Winnebago County connects the communities of Ripon and Berlin. The surface of the trial is similar to the Wiouwash Trail.
Stay the night in Oshkosh—click here for overnight options!