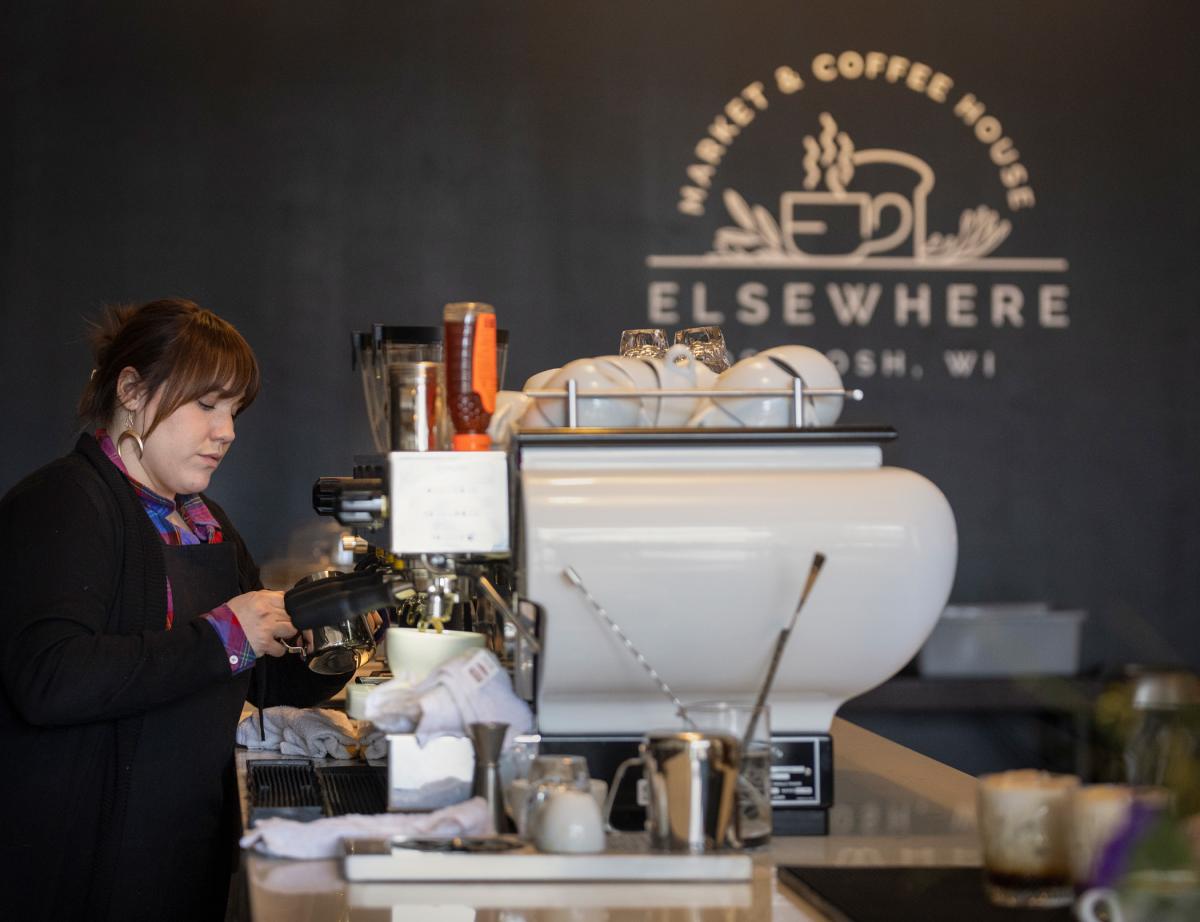 Elsewhere Market in Downtown Oshkosh offers home & paper goods, apothecary, gifts, and now - coffee! We got a chance to try out a few drinks on opening day and already can't wait to go back!
The current menu includes espresso creations, coffee options, teas, as well as a few Elsewhere Coffee signature drinks! In addition to lovely beverages, Elsewhere will be offering pastries from Thunderbird Bakery. Enjoy a coffee at Elsewhere in a locally made one-of-a-kind ceramic mug! These mugs are made by ceramics students from UW-Oshkosh - how awesome! Purchase your very own mug, vase, or dinnerware right next door at the Market side of Elsewhere!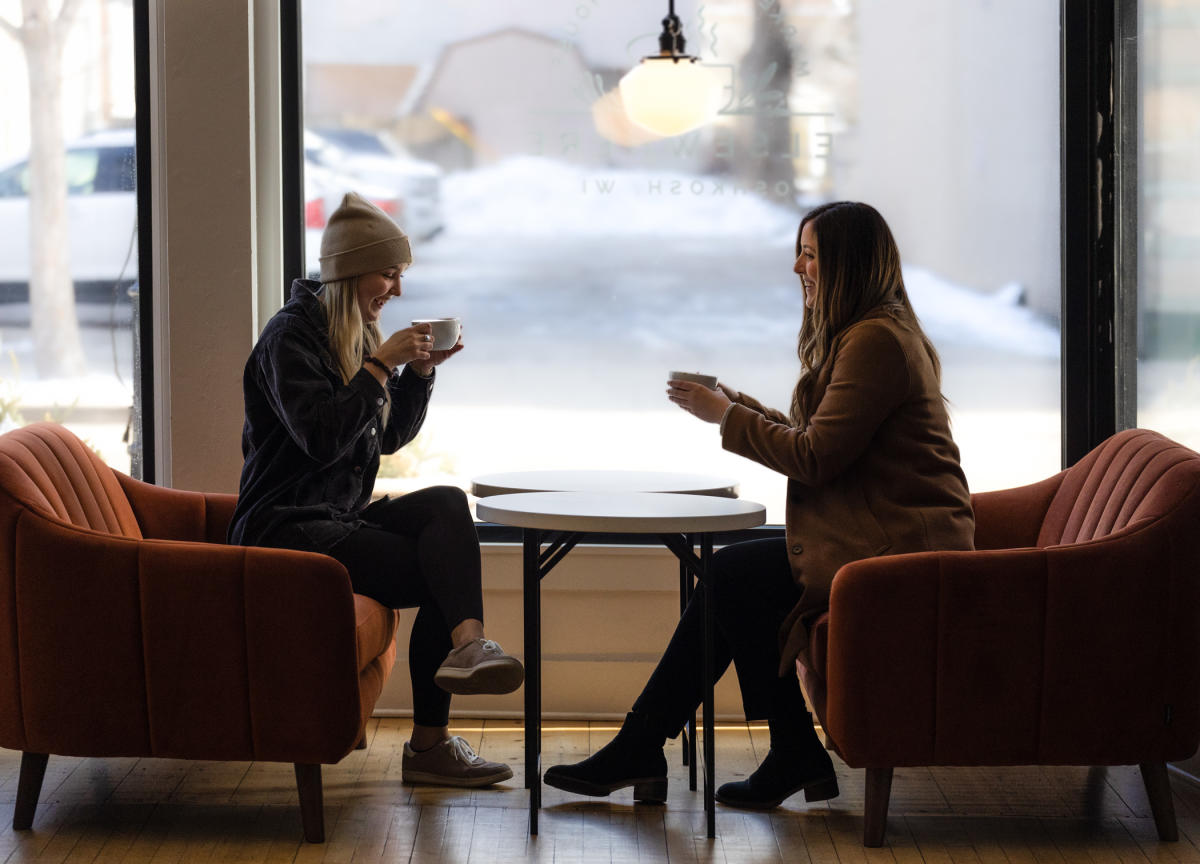 On our first visit, we tried a classic hot vanilla latte, along with a Thai iced coffee, and a Vietnamese iced coffee. The Thai iced coffee is brewed with spices including ginger and cardamom, while the Vietnamese iced coffee features sweetened condensed milk to add a creamy and sweet element.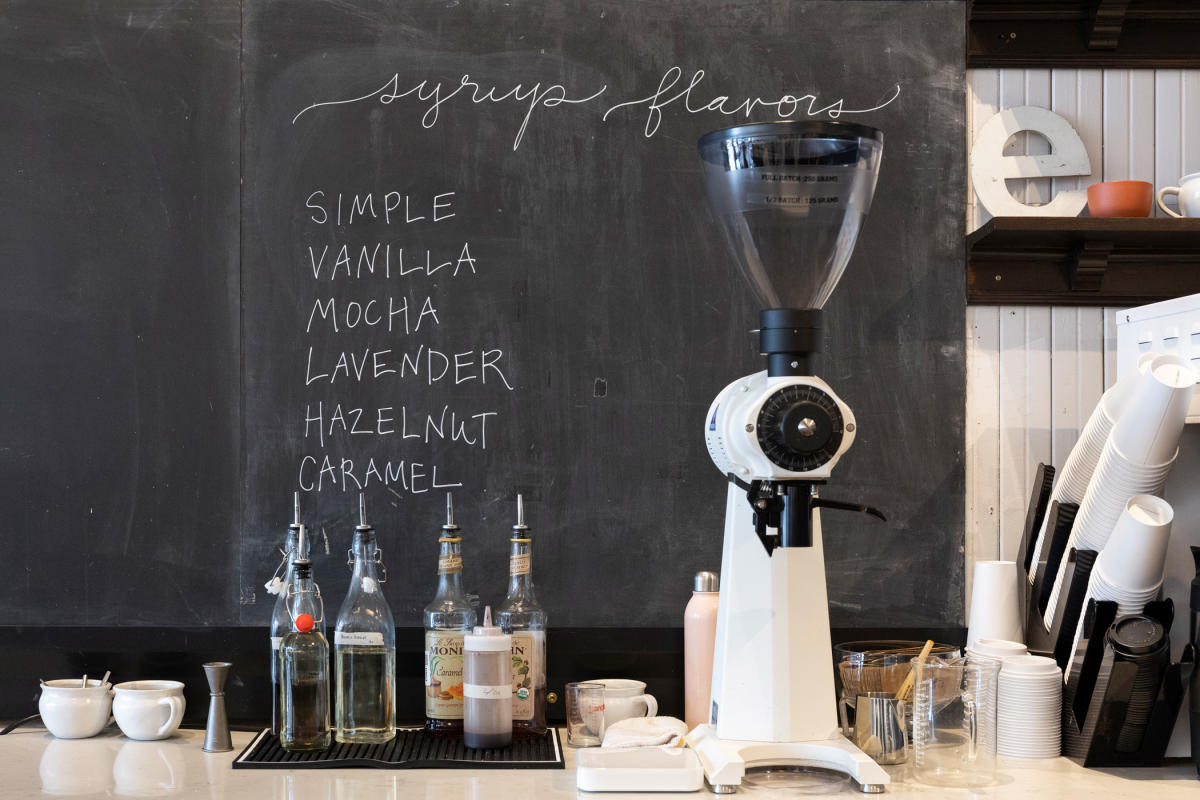 Bring your laptop and get some work done, or grab a coffee and enjoy a quiet place to study. This market and coffee house is perfect for an afternoon filled with sipping and shopping!
Stay the night in Oshkosh—click here for overnight options!