Let me start this blog out by admitting that when I, embarrassingly enough, heard of the Doe House, I asked if we were getting a cookie dough store…. While I do have a deep love for cookie dough, I must say that this Doe house is even cooler! 
Owners Becky and Paul have a lot of family history with the Doe house and it is truly fascinating to learn about!  The home was owned by Becky's Great Great Great Grandpa and built by William Waters in 1869, (the first residential property designed by William Waters)!  Wanting to keep it in the family, Becky and Paul purchased the house in 2018 before it was set to be taken down. They did an excellent job of preserving the history of the house while turning it into a modern stunner in the heart of downtown! Located at 456 Mt Vernon, the family has turned the property into a business venture for people to enjoy for years to come!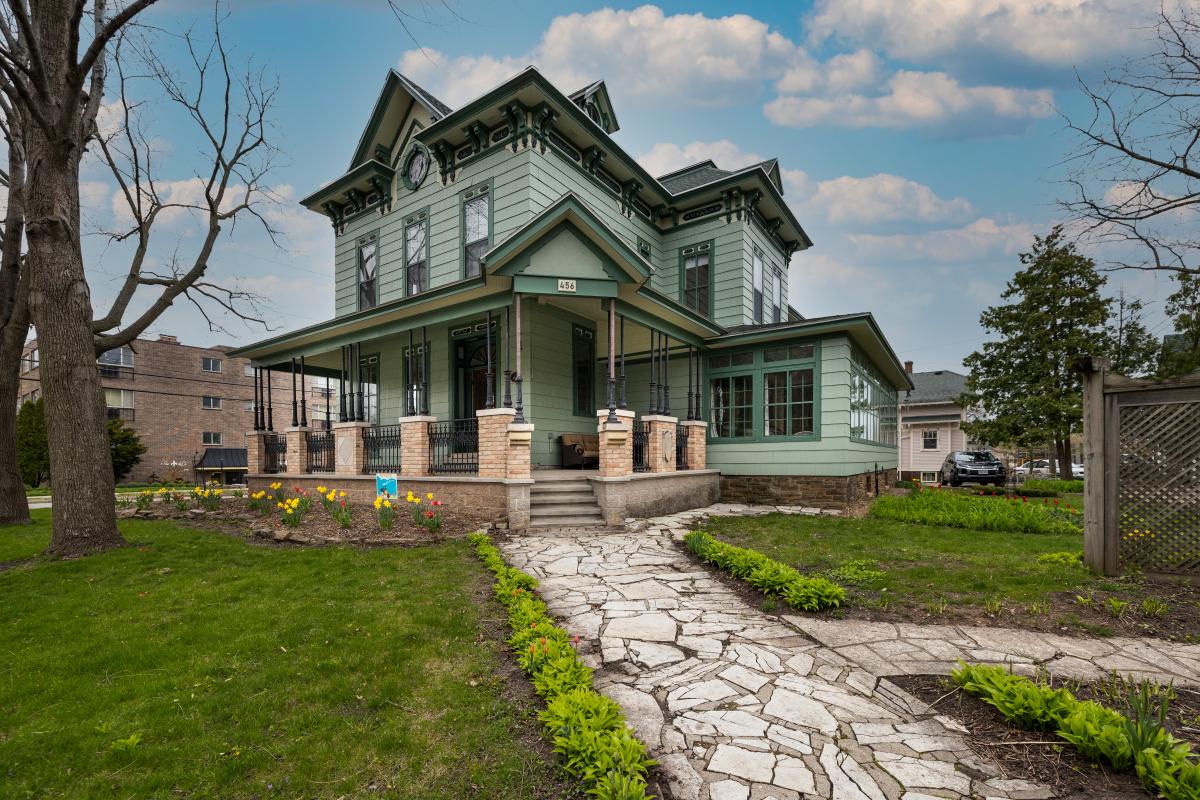 Before we get into the business venture side of The Doe House, there are some fun history facts to share! There were only four owners in the first 100 years, including Dr Emerich EMT, and five in the next 50, (including us). This is the first house renovation project Becky and Paul have tackled, and they sure picked a heck of a project to start with! They currently are located in Texas while their youngest finished high school and then will be moving to Oshkosh full time. Paul was the one to give me a tour of the property and he highlighted their partnership with Laib Restoration to make The Doe House what it currently is. They certainly wanted to preserve history but knew that some modern updates were needed. Laib Restoration brought their dreams to fruition! The transformation of the house is hard to put into words since there are no pictures of the house prior to 1970, (if anyone has access to some or knows where Becky and Paul could find them, they would greatly appreciate it!). The original kitchen was located in the basement and a dumbwaiter was used to bring plates/food up and down. They turned the dumbwaiter area into a large wine fridge, which I personally find to be a genius use of space!
Another fun fact of the property is that they celebrated the 150th anniversary of the house on Becky's  50th birthday in 2019 and received the brass plaque from the Oshkosh Landmarks Commission! They also received an Acanthus award for our Social Media profile that promotes historic Preservation - Facebook Group - "The Doe House - Oshkosh"! 
One of my favorite parts of preserving history was the use of some Cook & Brown bricks in the kitchen! Cornelia Doe is the great great grandmother of Becky and married a man named Rufus Brown who started Cook & Brown Brick and Lime CO in 1874. After the Great Oshkosh Fires in 1874, almost all rooms were made out of brick and a lot of them used Cook & Brown!  Peek the picture below to see some of the Cook & Brown bricks they used back then!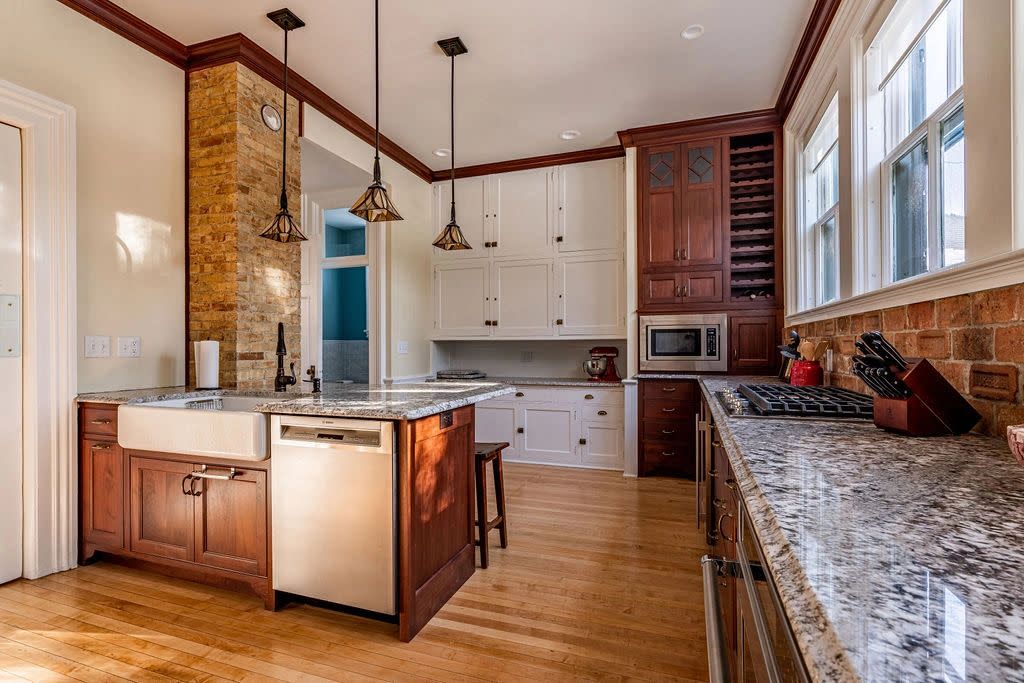 While the main reason for buying The Doe House in 2018 was saving it from demolition, Becky and Paul also saw a unique opportunity to turn this into a business venture. This stunning property is available to rent on VRBO! There are 4 bedrooms and 4.5 bathrooms. Sleeping 12, a family can rent this for a staycation, vacation or anything in between!  Check out the awesome bedrooms at https://thedoehouse.com/ and you can see how each bedroom is named after a family member in the Doe Family! Many of the bathrooms have gorgeous clawfoot tubs and steam showers for guests to enjoy, (may need to book a staycation myself!)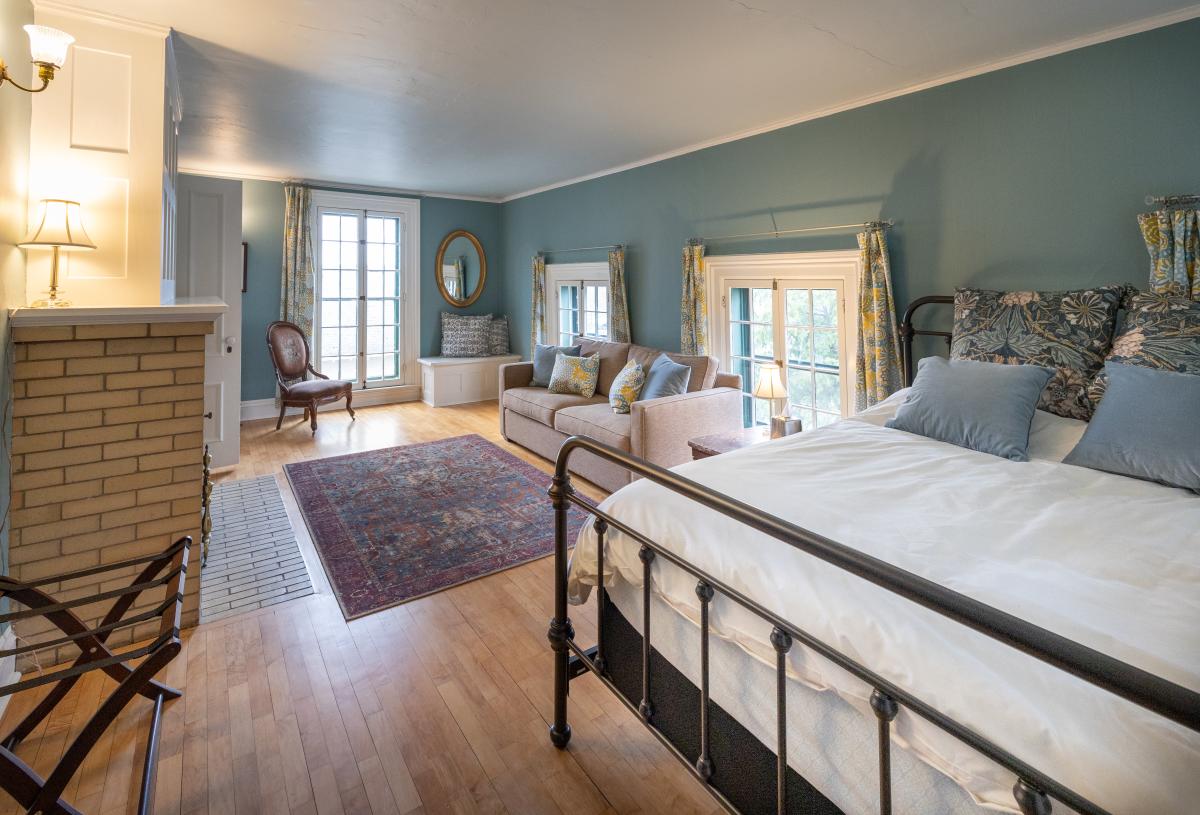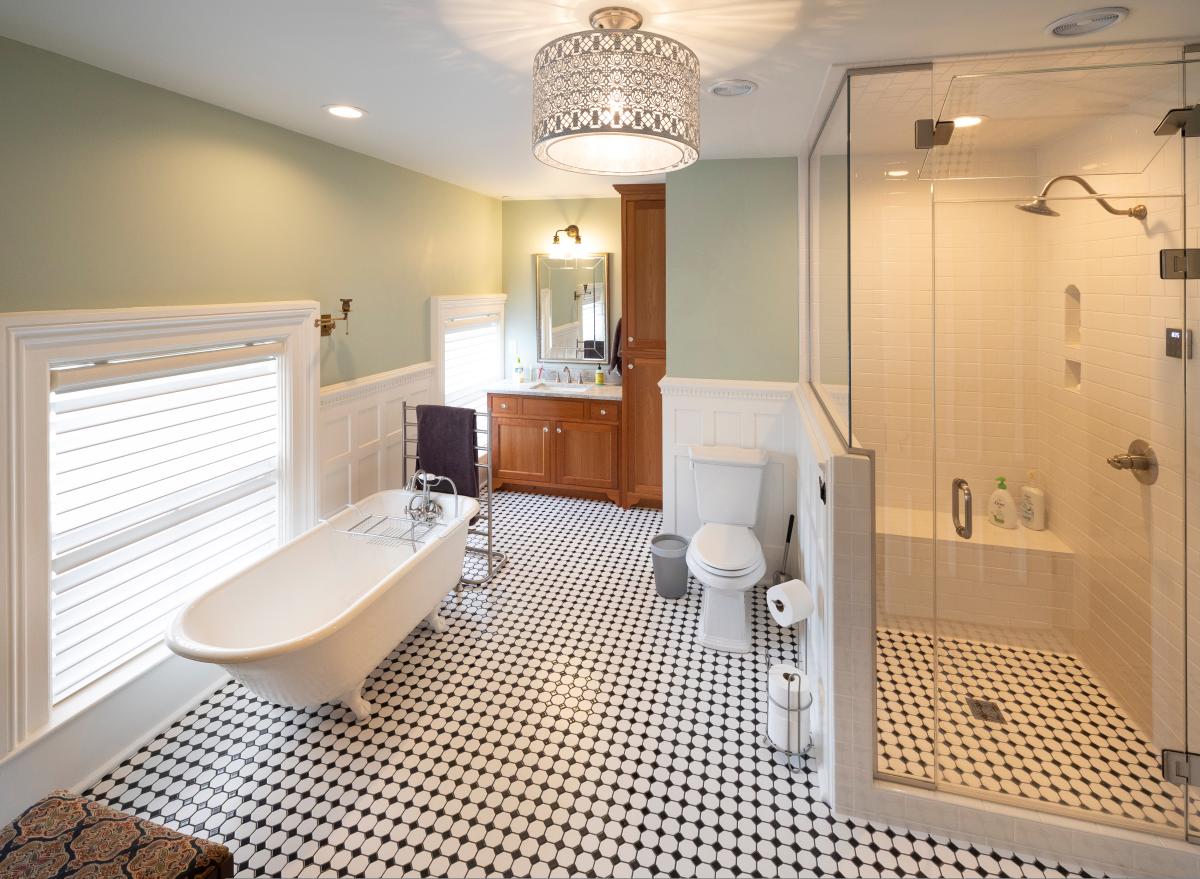 Another fun venture that Becky and Paul are doing is that they have an Artist in Residence program. With an application, social media profile and 3 references, artists can stay at the house and will eventually be able to work in the Carriage House out back that is getting renovated! The Grand Oshkosh has housed artists here already along with Downtown Oshkosh, (Hi Emma Daisy!)  Emma Daisy stayed at the Doe House while she completed a new mural in Downtown Oshkosh. (see below, Photo Credit: Michael Cooney)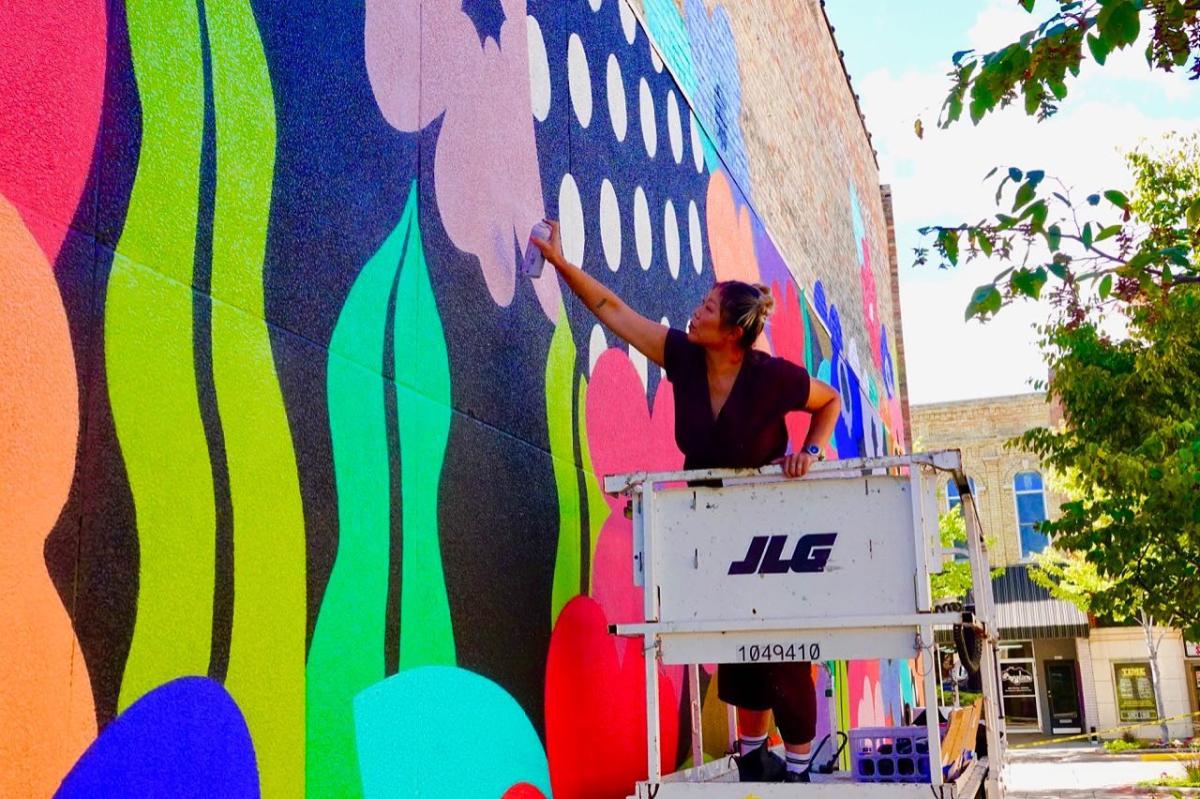 Looking for a unique place to host a rehearsal/dinner party? With the updated kitchen, it is also an option to do small events at The Doe House! Becky and Paul are fantastic to work with and super excited to immerse themselves in the Oshkosh community and see where The Doe House takes them! I can't say enough great things about the place, so please check out the website and VRBO site for yourselves to see the pictures and get more information on how you can stay at this historic gem!
Be sure to tag us when you stay in Oshkosh on Facebook and Instagram for a chance to be featured!!  We can't wait to hear about your stay!