The Winnebago County Fair Association will proudly host the 2022 Winnebago County fair from August 3rd to August 7th, 2022. Come see "The Good Ole Days & The Cool Modern Ways" at Sunnyview Expo Center. Bring the Family and enjoy daily entertainment, rides, and animals! 
Every minute at the fair is fun, but thanks to the fair sponsors, everyone is able to enjoy daily family entertainment!
Starting Wednesday, August 3rd, join the town in watching the T&C Pro Rodeo with Freestyle Motocross in the Grandstand at 7pm. Following this event is a blasting fireworks display! Later that night, listen to live music in the Music Village by Bad Habitz from 8-11:30pm
Thursday is packed with fun and is concluded with the County Tractor Pull at 7pm in the Grandstand. The power of these tractors will make your energy rise! Let it all out on the dance floor in the Music Village where Model Citizens will be playing from 8-11:30pm.
Veterans' Day is happening all day Friday with FREE gate admission! Seniors can also enjoy a discounted admission on Friday from 9am to 4pm! Get your grill skills on by watching the Mad Dog & Merrill Grillologists during their 3 shows happening from 11am to 5pm. The N.E.W. Tractor pull experience is happening at 6:30pm followed by the Badger State Tractor Pull from 7-9pm in the Grandstand. Hop on over to the Music Village from 8-11:30pm to watch The Presidents perform!
Saturday is crushing with fun! Saturday afternoon starts with Fire on High in the Music Village from 3-7pm. Try your hand at the mechanical bull located in the Entertainment Tent right next to Music Village! See goats in costume doing an obstacle course at Barn A Rear Annex at 3pm. Smash into a grandstand seat to watch the Demolition Derby at 6pm in the Grandstand. Spitfire Rodeo will then be playing from 8-11:30 in Music Village!
Come early on Sunday for an entire day of Family Fun! Fill your stomach with a breakfast burrito plate and American fries hosted by the Farm Bureau at 7am! Shop local handmade goods at the Craft Fair inside Barn E from 9am to 1pm. Wrap up the weekend by hopping on some rides until you can't anymore!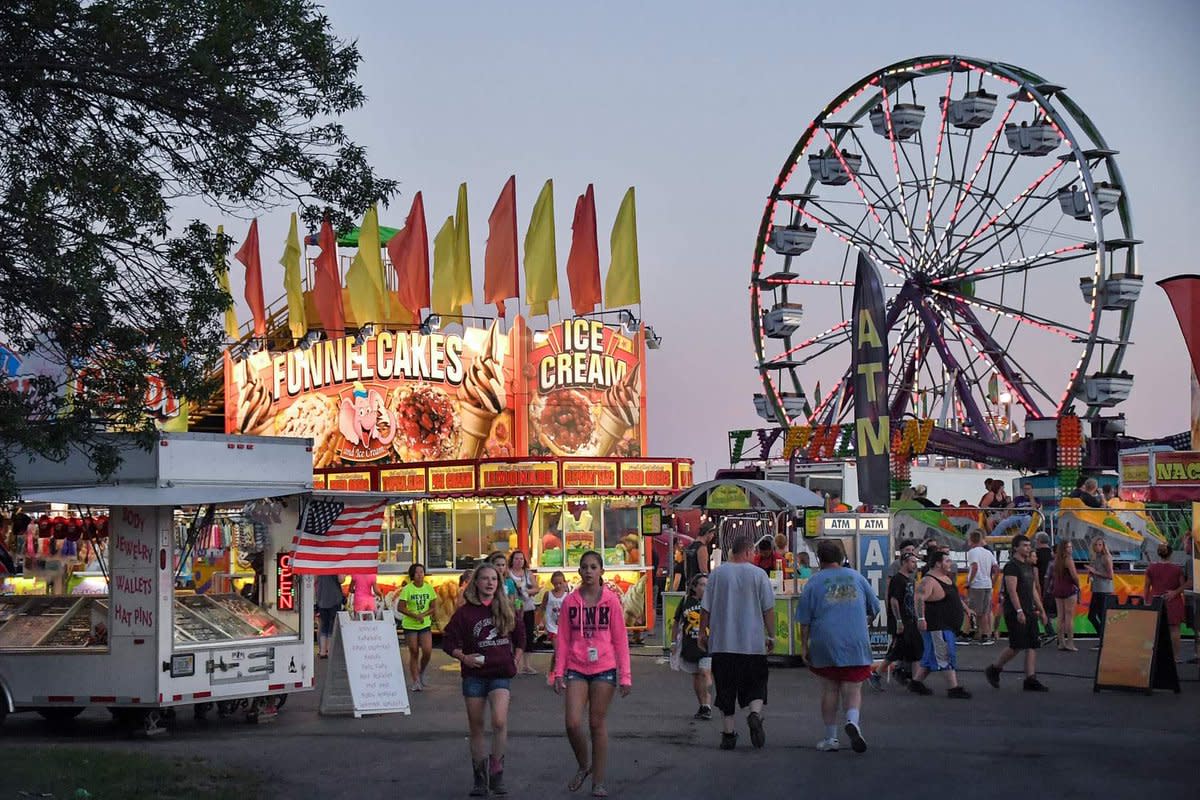 Wednesday through Sunday there are 2-3 shows daily between 11am-5pm. These shows include All-American Lumberjack Show, Royal Legacy Circus, Pleasure Valley Pig, Duck, & Goat Races, Nick's Kid Show & Barnyard Adventure, and Ready-Set-Grow Farmer Ed. Stop by anytime and any day to see the Bear Hollow Wood Carvers and W.N.C. Mountain Trout Fishing!
The Carnival and Rides hosted by Mr. Ed's Magical Midways have a daily schedule. Wednesday & Thursday: 4pm-10:30pm. Friday: 1pm-4pm & 5pm-10:30pm. Saturday: 12pm-4pm & 5pm-10:30pm. Sunday: 12pm-4pm. For more information on the carnival, visit Mr. Eds Website!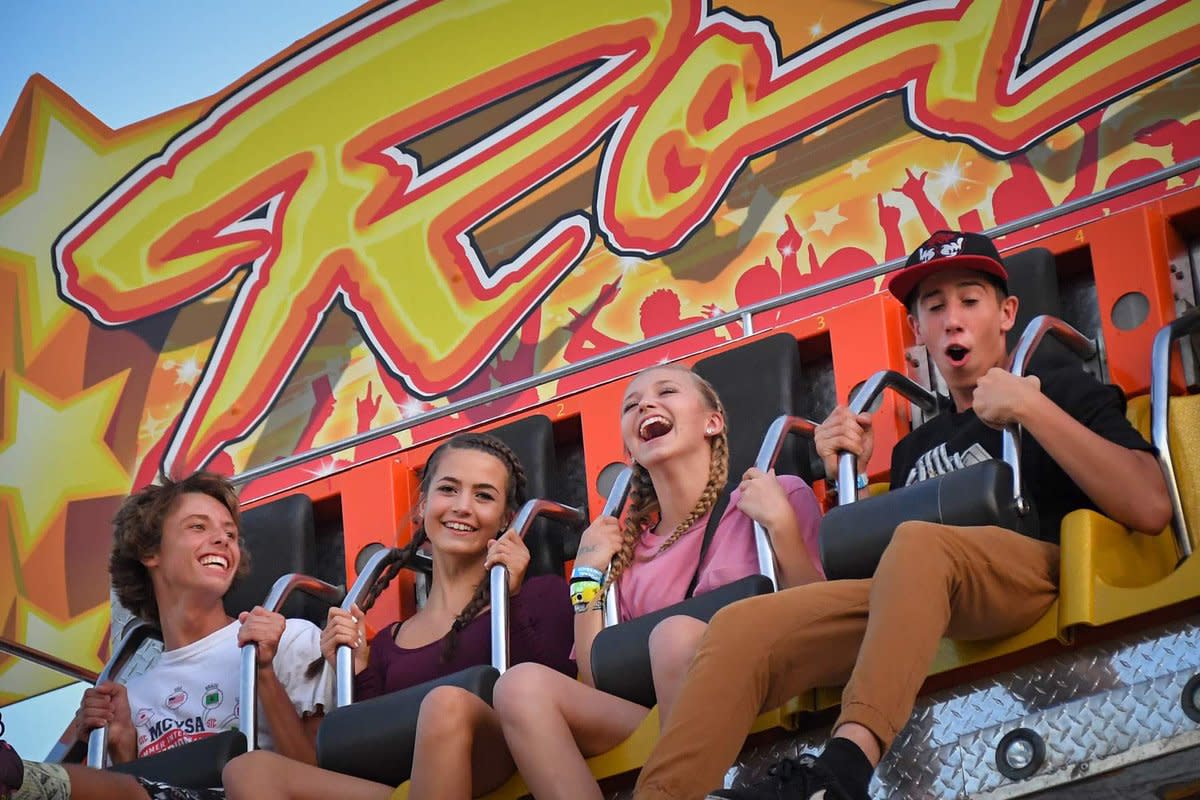 The Barns open daily at 8am and the Daily Gate Charge begins at 9am. The Expo building is open from 9am-9pm. The Carnival closes at 10:30pm daily and the Music Village closes at 11:30pm daily. The fair concludes at 4pm Sunday, August 7th.
Daily Tickets are $12 Advance / $15 Gate. These include parking, admission, entertainment, grandstand shows, animals, youth exhibits, and UNLIMITED carnival rides!
Fair Membership/Weekly Passes are $30 until July 15 and $35 from July 16th on & at the gate. This includes everything the daily admission includes but does not include any ride passes.
You can get your advance tickets in Oshkosh at Festival Foods, The Hair Connection, Stannard Cleaners, & Twisted Roots. In Winneconne, purchase at Woodeye's Bar & Grill & Leo's Service Center. Omro Piggly Wiggly, Cheese House Diner, & Omro Community Center are also offering advance tickets! Purchase your tickets online here!
Stay the night in Oshkosh—click here for overnight options!