As we start this journey into fall, the struggle can be real. What struggle you ask? Resisting the urge to put the poles and boat away and head into the woods!

Those who resist this urge can be treated to one of the best times to have a pole in hand.  Fall hands down can be the best times to be on the water. Fish have the feed bags strapped on with the goal of adding that "freshman 15" for those long winter months.  Fish will be moving and congregating on structures to help assist with this task. Add Winnebago being a mostly flat basin lake where fish spend good parts of the year roaming, puts the advantage in the fisherman's corner.

So…how do you take advantage of the fish lining up at the buffet line?  Well first resist the urge and keep the poles AND boat out for one extra month. You'll have time I promise you.  Don't shy away from weekday Bago (the landings are finally empty, not a lot of pleasure boaters this time of year) and we generally get a little reprieve from the winds at dusk. Sneaking out for a couple hours on a weekday can be VERY rewarding and still leaves the weekends for the woods. 
Taking my own advice, I've committed to keeping my poles and boat ready to fish until November 1st . Being a regular after work Bago warrior, my better half (Kathy) and I decided see what we could find on a Wednesday night.

Although Ardy & Ed's Drive-In was hopping, Glatz Park landing was a breeze at 5:15. Now launching out of Glatz you always have to at least do a drive by the Stoney Beach Reef to see what's happening.  Well, Stoney Beach didn't disappoint. Side scan showed a pile on fish set up on the Northwest side.  Although they didn't appear to be the walleyes that we were looking for, passing up catching some white bass on a Wednesday would probably only result in a future jinx from Ol' Lady Bago.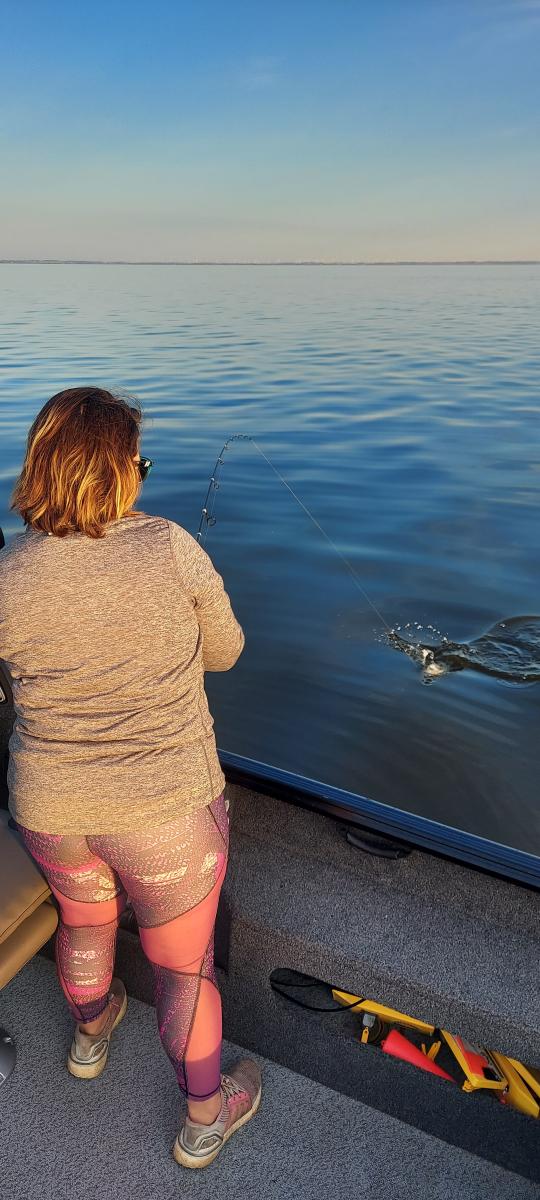 Now if anybody has ever had the opportunity to fish the mighty white bass when they're schooled and feeding it can be an absolute funfest and some of the most enjoyable fishing there is.  Unbeknownst to us was that we were atop an absolute feeding frenzy.  Kathy was set-up with a dropshot tipped with a 4" Berkley Powerbait Minnow in Rainbow, myself with a 1/8oz chartreuse VMC Moon Eye Jig tipped with the same Powerbait.  With Kathy's first cast we were off to the races with fish on every cast... fast forward 45min. I stopped counting at 40. We continued to catch fish one after another until the sun set.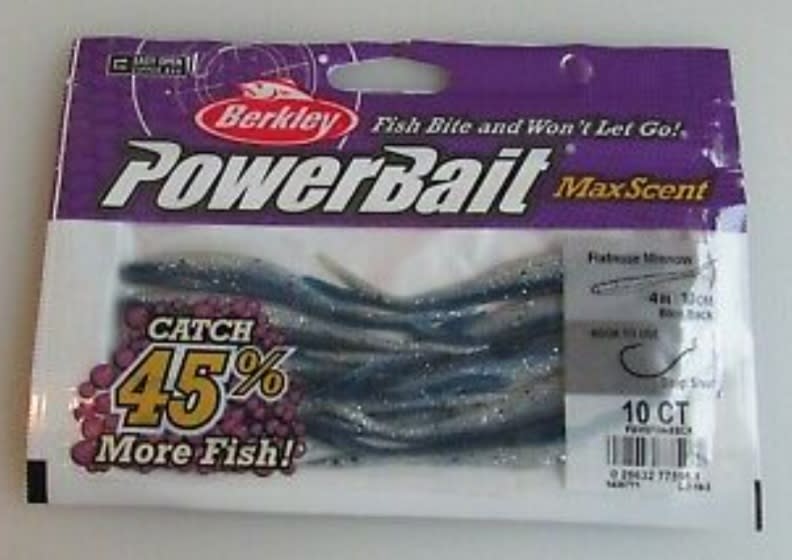 Don't get me wrong, we probably would have caught them on anything. However, no matter the situation, one should take every opportunity to learn about "presentation."   I seemed to be out
fished by Kathy and her dropshot as the fish seemed not to want any weight on the line.  My jig was getting hit as much as the dropshot but they just dropped it as soon as they felt the weight. 
A quick jig downsize and a bit faster hook set and I was in the game!
At the end of the day what learned was that the fish wanted a "presentation" that was neutral buoyant, Kathy learned how to dropshot, Stoney Beach produced once again, and we enjoyed a
beautiful fall sunset catching the white bass as fast as we wanted.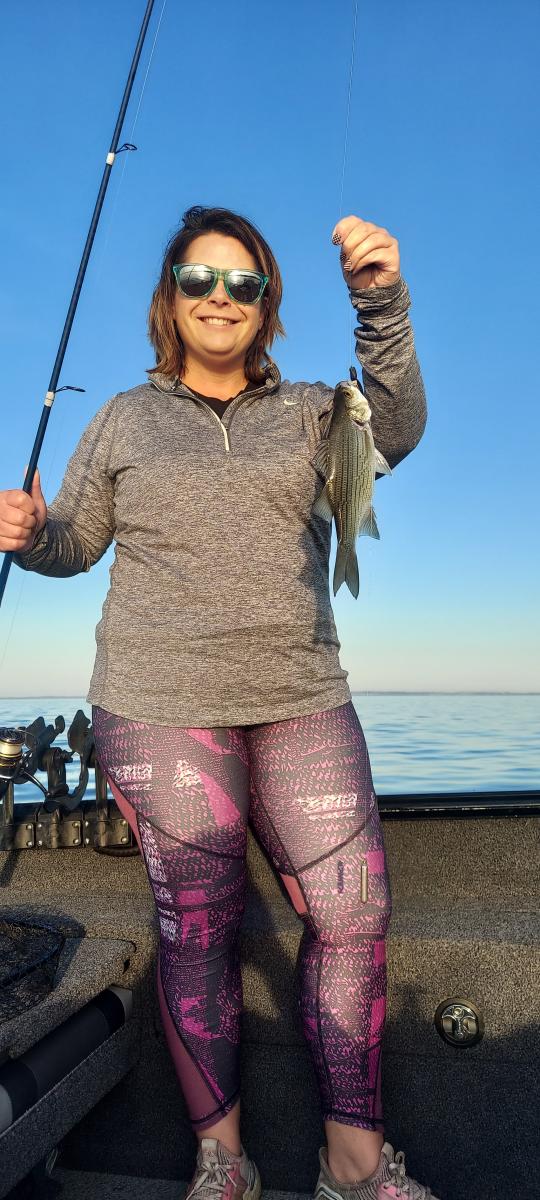 Resist the urge and get your fall on, I promise it will be worth it :0)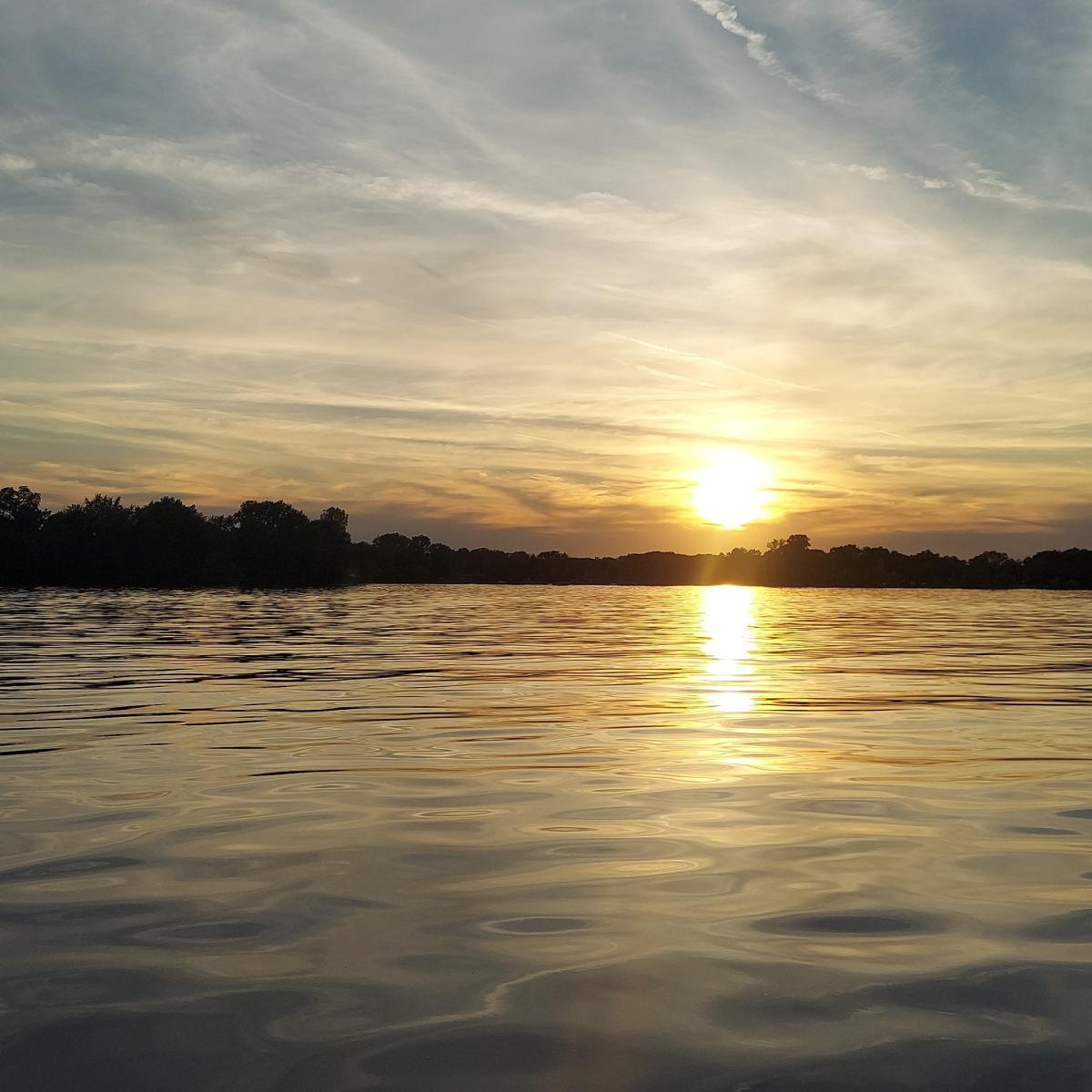 Have an idea for a topic? Know an angler or fishing tactic you'd like to see showcased? Email me at: oshkoshfromthewater@gmail.com. Catch all my Bago adventures on Instagram @snellmatt or fishing content on TikTok @smile_and_Like and tag Visit Oshkosh too!  
Stay the night in Oshkosh—click here for overnight options!