Like many, I got my first tattoo when I was 18 years old and couldn't wait to add another piece of art after that first piece of ink! I didn't have to search far as Oshkosh is home to many tattoo shops and a plethora of amazing tattoo artists! We made the rounds and have all of the details on where you can get your next "I heart Mom" tattoo or something else that is close to your heart!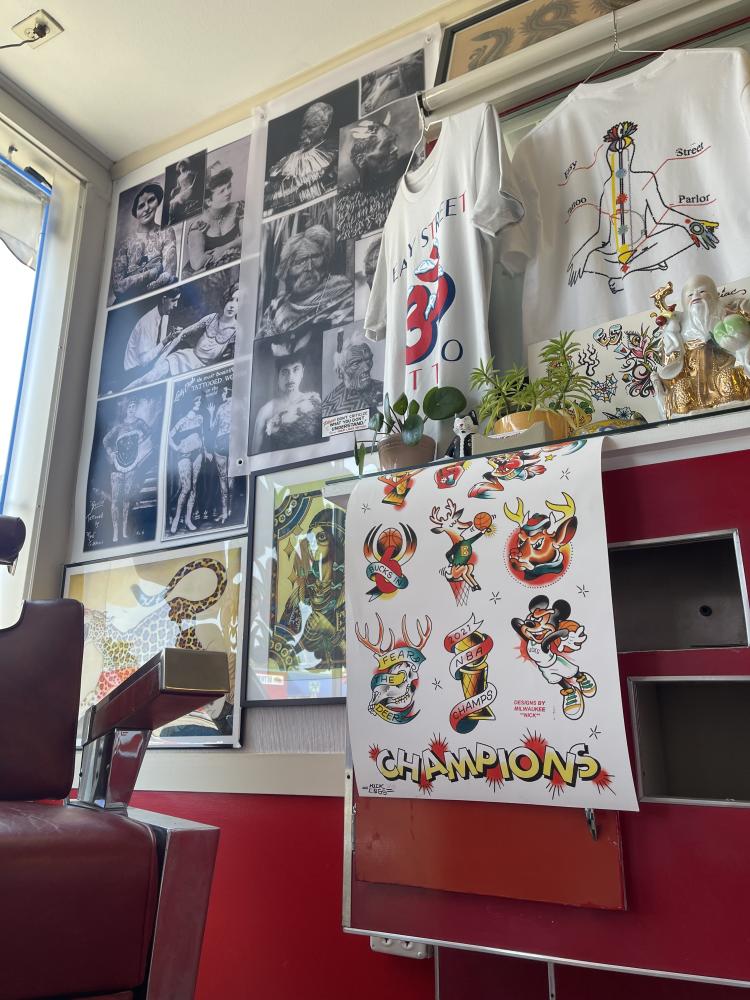 My first stop was at Easy Street Tattoo located in the Sawdust District at 703 Oregon Street. 
Easy Street is here to make the tattooing process just that, easy! They opened their doors in 2017 and owner/operator, Pete Donin hails from many years of experience and expertise from the world-famous Daredevil Tattoo in New York City. His wife's roots are here in Oshkosh so they made the decision to move their way back and are now here to stay in our great city! Easy Street has many connections to Oshkosh and is instrumental in helping beautify our city with not only body art, but with the support and collaboration on many murals and art exhibits throughout the city! Their artists offer tattooing services in every style and are sure to create the perfect piece for you!
Easy Street Tattoo is open Tuesday, Wednesday, Thursday, Friday and Saturday from 12-8 pm. They also offer walk-ins from 12-7 pm on Fridays!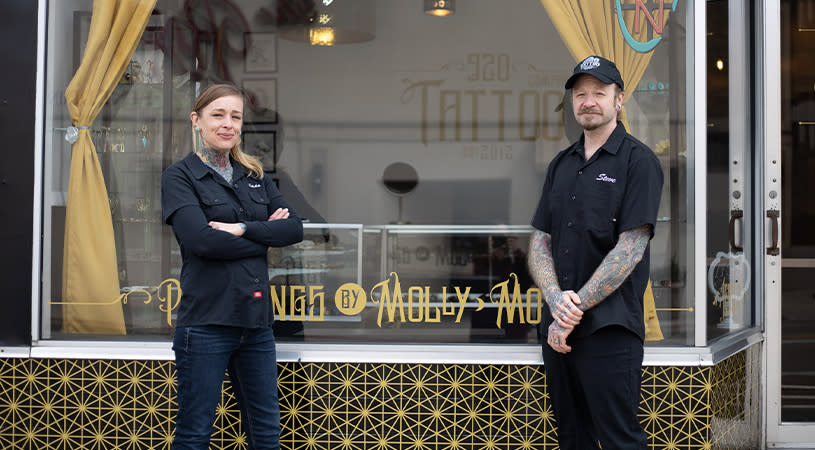 920 Tattoo Company is here to modify all of Oshkosh! You can check out their work via tattoos or by murals and their advocacy for public art here in Oshkosh. Owners Nate Anderson and Carrie Olson opened their tattoo and body piercing studio in the heart of historic downtown Oshkosh located at 576 N Main street in 2012. They were eager to provide Oshkosh with unique tattoos in a clean and comfortable environment. Originally from Baraboo, Carrie trained at Point Blank Tattoo in Wisconsin Dells and Steve's Tattoo in Madison. This led her to move to the Fox Valley when she began working at another Steve's location, until she opened up her own shop right here in Oshkosh with her partner, Nate. Nate also spent many years working at Wisconsin's oldest tattoo institutions, Steve's Tattoo and this opportunity also led him to set roots in the Fox Valley.
920 Tattoo Company is open Tuesday from 10-6, Wednesday & Thursday from 10-8, Friday from 12-8, Saturday from 11-7 and Sunday 12-5.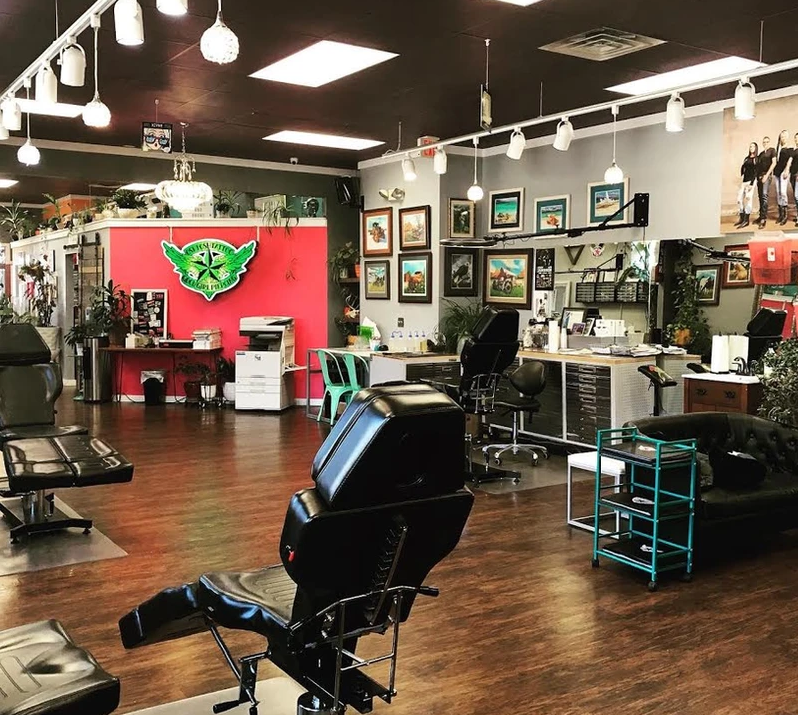 Oshkosh Tattoo & Good Girl Piercing has been an Oshkosh staple for more than twenty five years! They have set their roots at 223 N Main Street in Downtown Oshkosh and provide a vast variety of specialties including tattoos, piercings, eyelash extensions and teeth gems. Oshkosh Tattoo & Good Girl Piercing was created by Kris Wilz in 2007 and she continues to give back to our community not only by providing many years of tattooing services, but also by specialized tattoos for breast cancer patients. Kris' goal has always been to provide top notch tattoos, piercings and customer service to everyone who enters her shop. Oshkosh Tattoo & Good Girl Piercing have truly made a difference for many members of our Oshkosh community.
They are open Monday - Saturday from 9-9 and Sunday from 12-6. 
Big Guns Tattoo opened it's doors back in 2000 and has grown to two locations now in the Fox Valley! They are located at 172 N Koeller Road in Oshkosh and their team consists of 8 tattoo artists and 3 piercers. They strive to offer quality tattoos in a safe, clean and comfortable environment. Their staff of 8 each comes with a different set of tattoo skills and expertise and specialties including Polynesian Tribal lettering, Japanese, American and Neo Traditional tattoos as well as realism and traditional tattoo styles.
Big Guns Tattoo is open Tuesday, Wednesday, Thursday, Friday and Saturday from 10-7.
We can't wait to see all of your Oshkosh made tats! Be sure to tag Discover Oshkosh on Facebook and Instagram!
Stay the night in Oshkosh—click here for overnight options!