Over the past several years I've realized how much I had previously taken the change of seasons for granted.  How fortunate we are, that in living here, we get to experience all four seasons so fully. Nature's rhythm here allows us to appreciate the seasons that may become too expected or familiar to notice.  For instance, who here hasn't considered going jacketless on the first "mild" 40 degree Spring day?  And of course Summers seem so brief that it's hard not to savor a 90 degree day or the occasional thunderstorm.  Along with the crisp Fall air comes a masterpiece of colors, then along comes Winter.  A time to bundle up but not necessarily hunker down.
Are you inclined to hibernate when the temps drop, the nights get long, and the snow falls?  Certainly snuggly days and nights are welcome perks of WI winters, but if you're willing to put on an extra layer or two of clothing, there is so much waiting to be enjoyed outside this season.  Winters here can be long.  No, they are long.  Engaging in activities outside not only helps pass the darker, colder months, it can add real enjoyment to those months.  Finding a "winter-only" activity you enjoy can even add, dare I say, love, for winter!?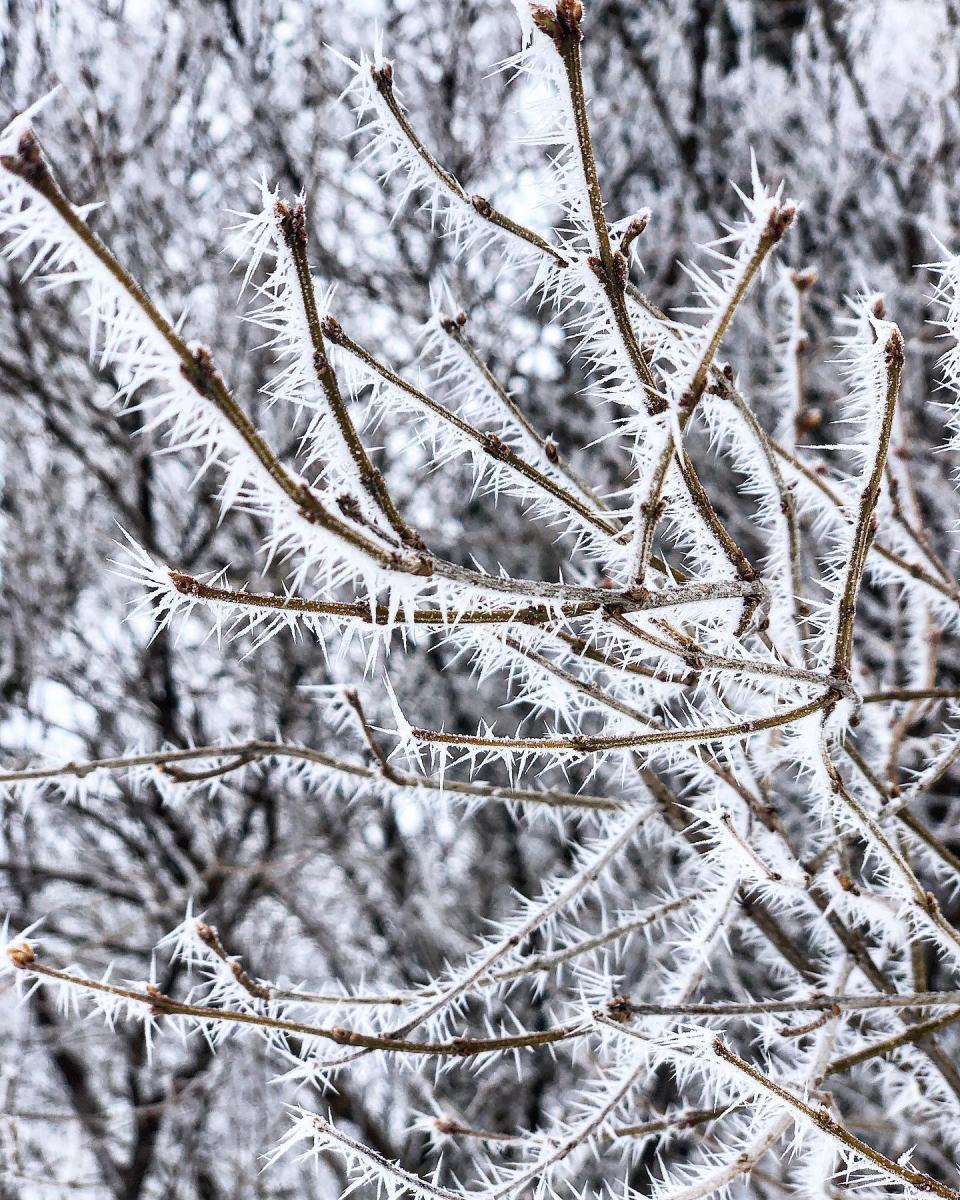 Let's start simple.  A winter walk or hike.
The numerous trails in and around our community make this an easily accessible activity.  The best part is, no special gear is required!  A jacket, hat, gloves, and perhaps a pair of boots are all you need.  You don't even have to wait for a sunny day.  Sure, the contrast of a blue bird day against white snow is beautiful, but even common monotone landscapes of winter have beauty hidden in them.  The fog and cloud cover of this first week of 2021 brought a frost that sat strikingly on nearly every tree, twig and bush. Normally frost is a fleeting phenomenon that only early birds get to lay eyes on. This New Years frost lasted for what seemed like days and had the sun shown, it would've evaporated.  A simple walk through any neighborhood felt like the setting of a Narnia movie. 
On another gray day walk along the Lake Winnebago shoreline, the snow covered ice blended seamlessly into the muted gray sky.  The horizon was nearly indistinguishable.  It was far from a picturesque lake view in a traditional sense, but there was a stillness in the air that made it beautiful nonetheless. It was almost like being in a black and white photo.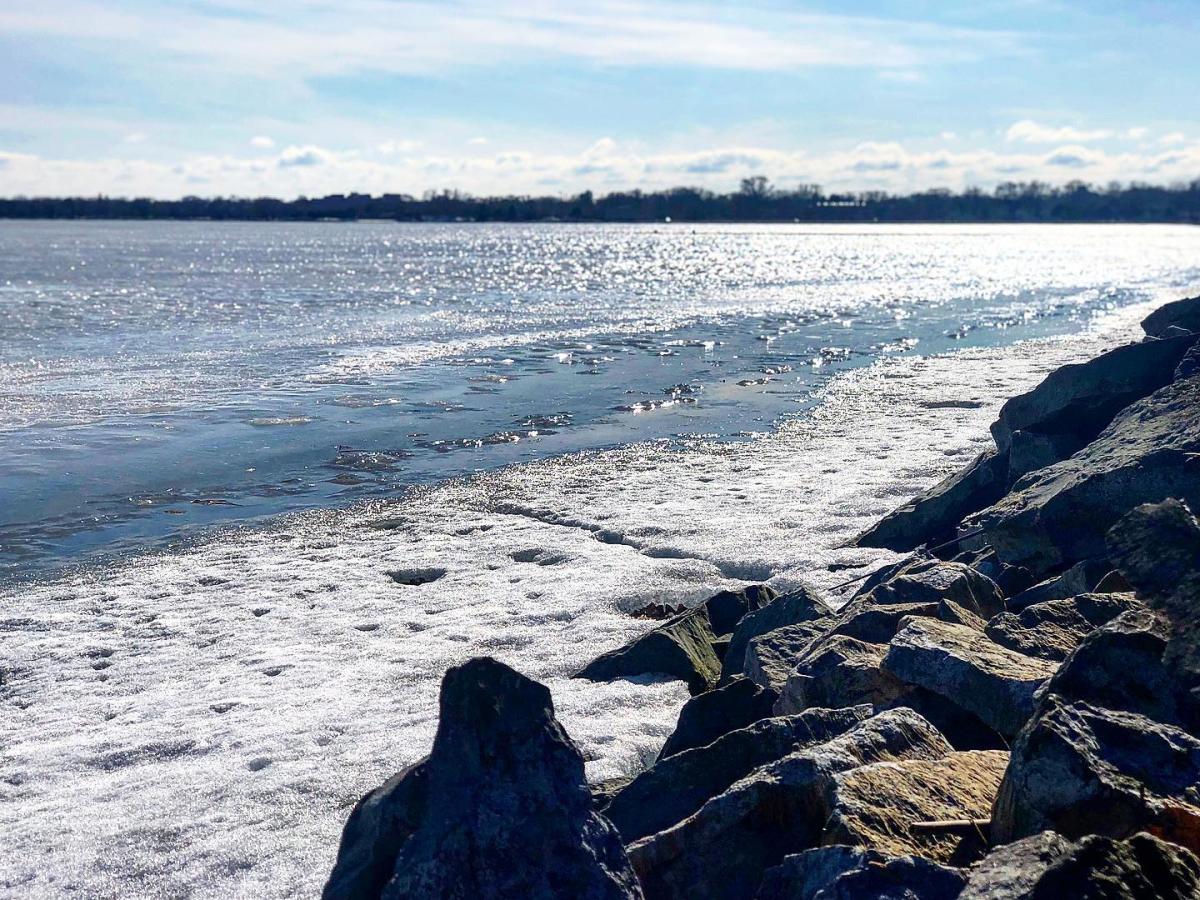 If you have them, throwing on a pair of snowshoes can allow you to venture even deeper into snow-covered trails.  They add stability and traction to snowy walks.  Snowshoes may not be something you'll use daily but they're a piece of winter equipment you can have and use for years to come.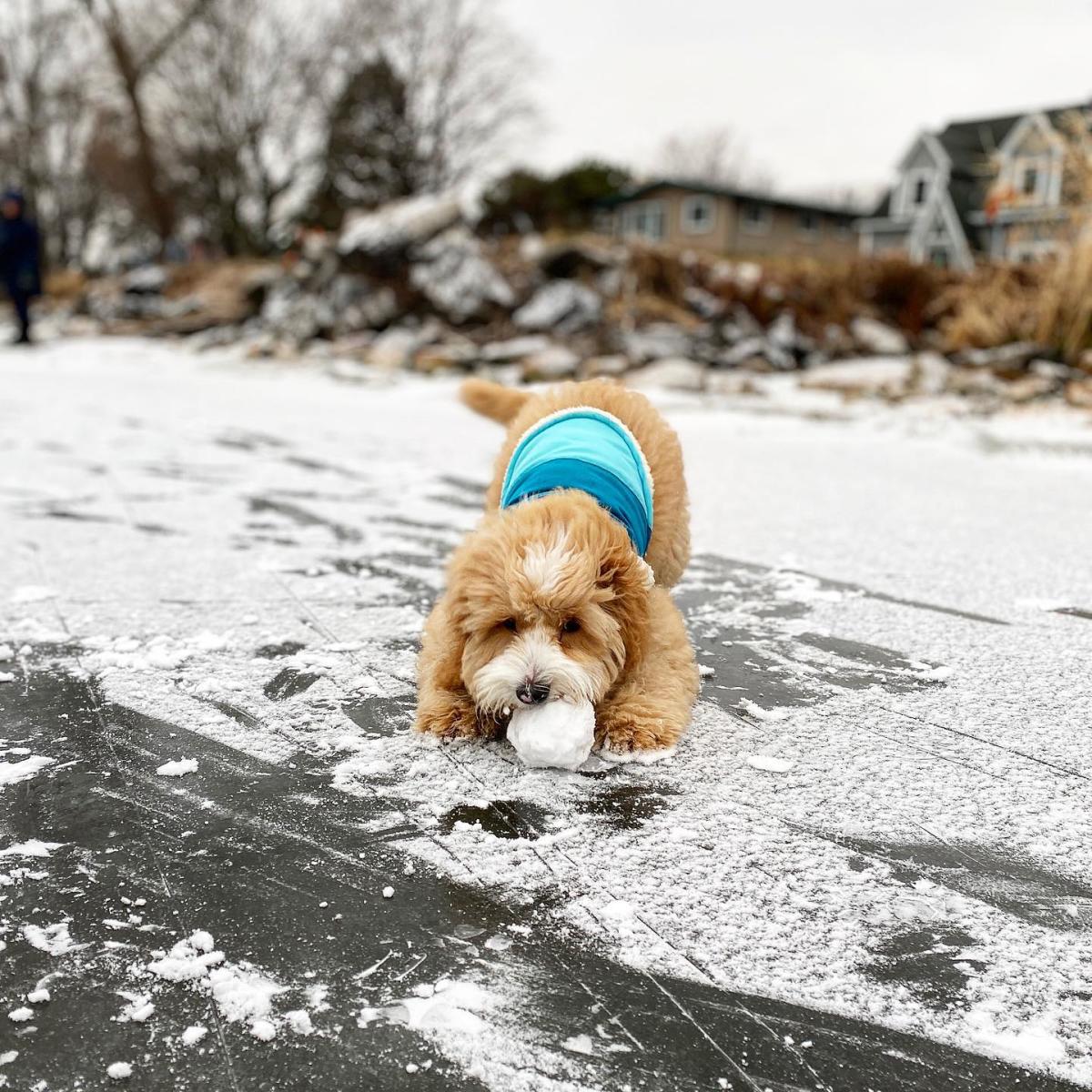 Looking for a quintessential winter activity?  
Ice skating is another way to enjoy the season. If you don't live on or near the lakes, this may be difficult to do with regularity, but very soon it will be easier for anyone in the community to experience ice skating.  Thanks to the diligent efforts of multiple community agencies, the public ice rink in Roe Park (next to the Downtown YMCA) will be soon (weather permitting!)  You can check here for updates.  The generous and dedicated Smiltneek family who leads Dr. Eric's Skate Club will have free ice skates available for use at the rink during designated times.  A few themed community nights are also planned to elevate this outdoor experience even more!  Given the open-air nature of this activity and the winter gear worn (i.e. face masks, scarves, etc.) this can be considered a safe, socially distant way to be active.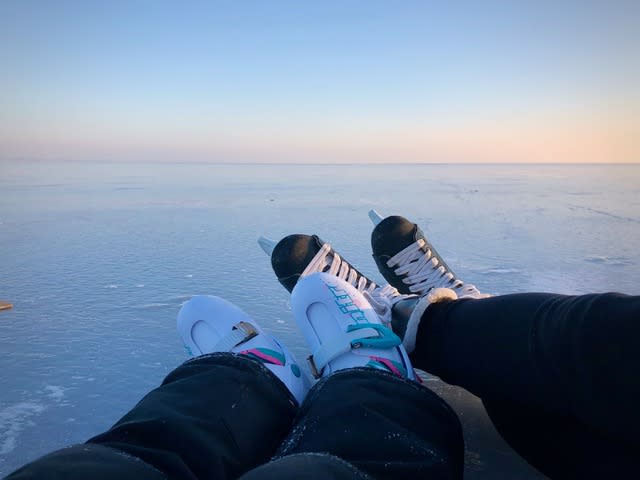 Looking for more options?  The winter has so much more to offer: sledding, snowmobiling, winter biking, ice fishing, ice boating, just to name a few. Watch for more in this series of ways to be well and enjoy WI winters in Oshkosh!  Stay tuned and as always, tag Discover Oshkosh on Facebook and Instagram for a chance to be featured!
Stay the night in Oshkosh—click here for overnight options!