In honor of National Pretzel Day, we set out to find a few local bars and restaurants that offer GIANT pretzels! From the unique dipping sauces, to the size of these pretzels - we were not disappointed. Join us on our Oshkosh pretzel trail, and let us know where your favorite pretzel is in town!
Greene's Pour House at the Granary in Oshkosh is family owned and operated since 2019 with a second location in Neenah established in 2019. The Big Bavarian Soft Pretzel is listed as an appetizer and is toasted in their wood fire oven. This yummy salted pretzel is served with a choice of beer dip, honey mustard, and queso. Of course, we had to try all three of these delicious sauces!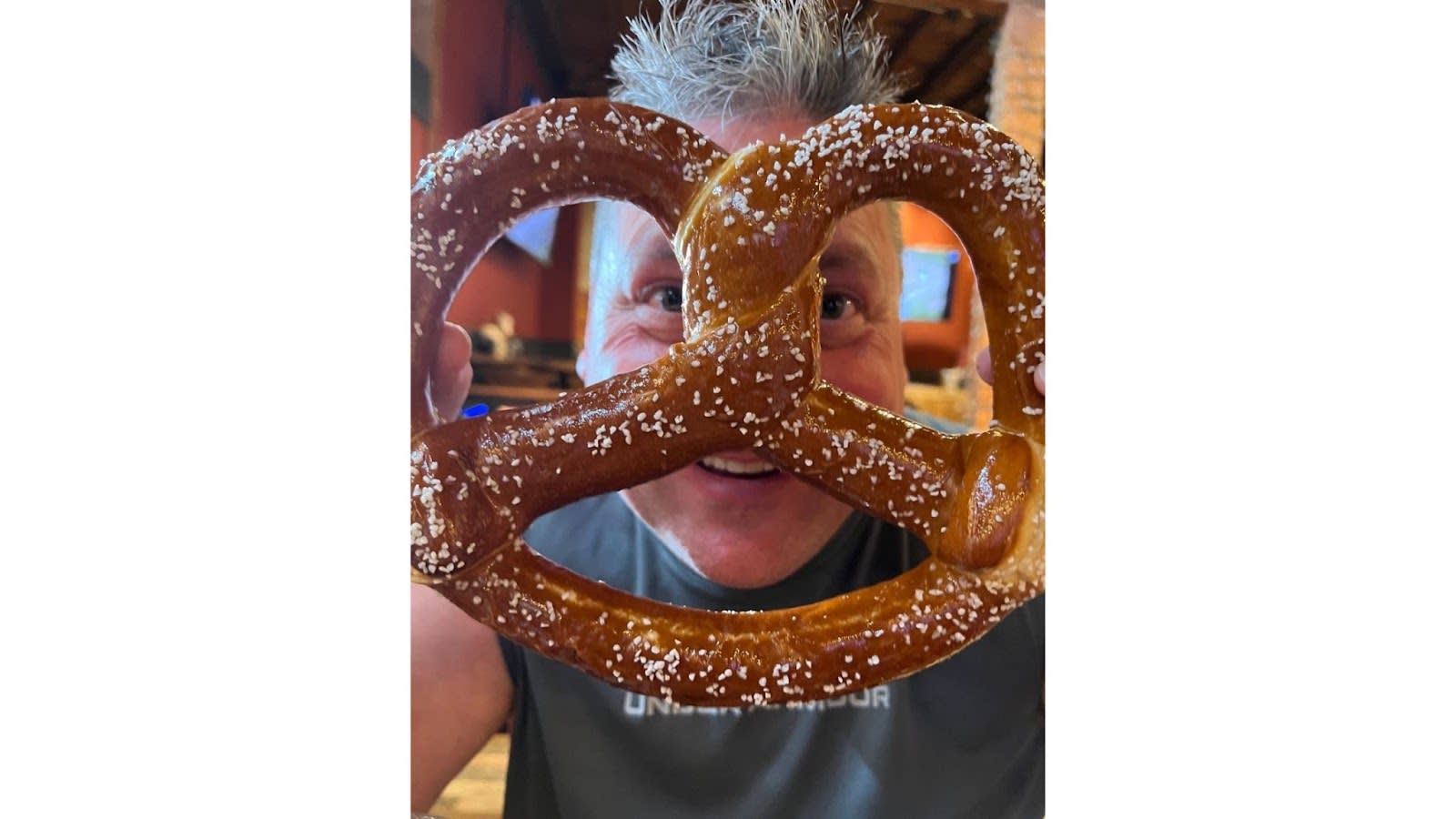 The Ground Round at River's Edge, set on the banks of the Fox River, offers great food and great fun with spectacular panoramic views. Ground Round serves a giant pretzel, which is 1 lb. Bavarian style brewhouse pretzel served with queso cheese and cinnamon butter!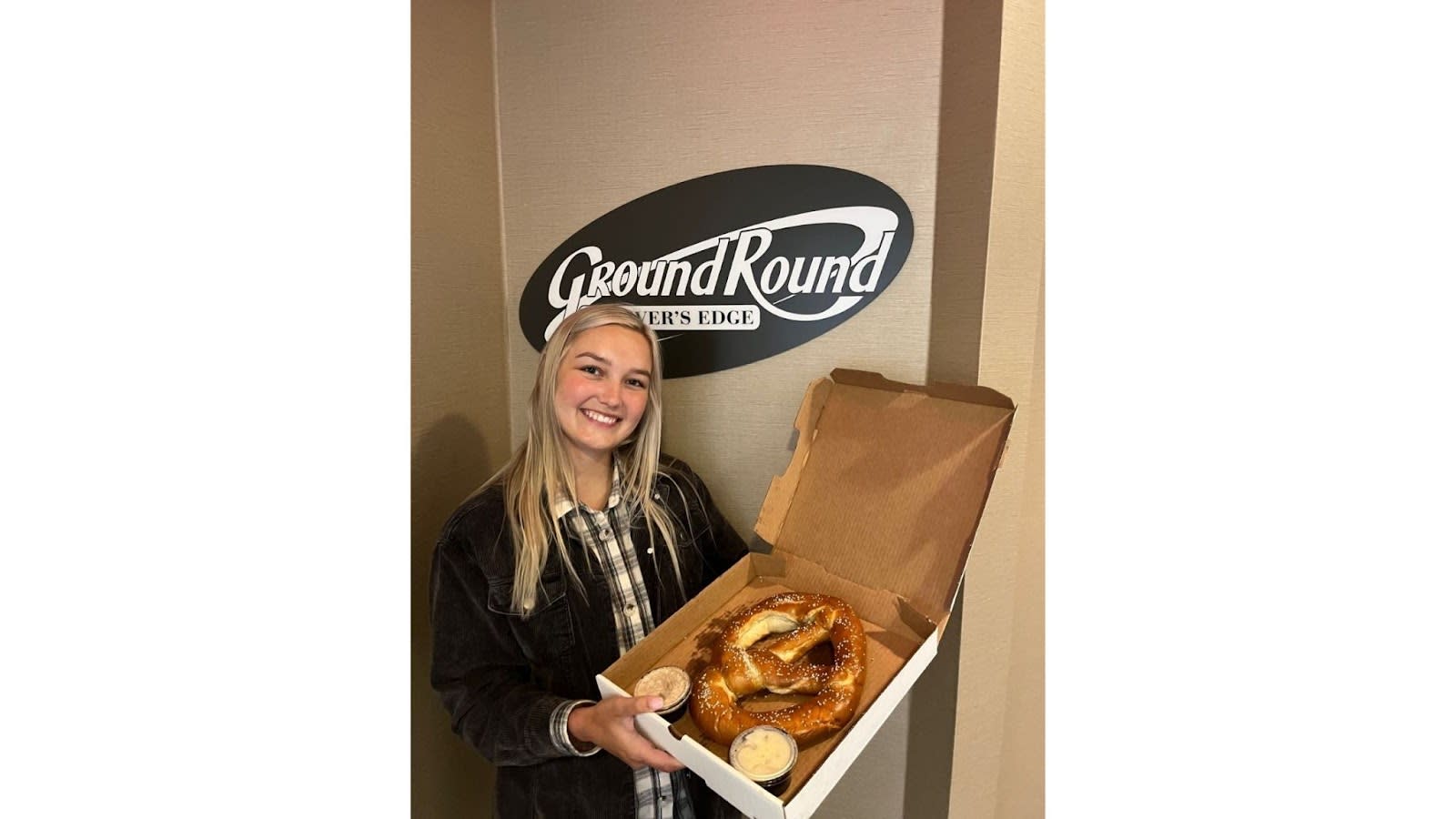 If you haven't been to the Mineshaft in Oshkosh yet it's a must try! Not only is the food amazing, the building itself is incredible and home to Wisconsin's largest restaurant/bar game room. The Mineshaft Giant Pretzel is seriously the size of a large pizza! The pretzel itself was soft and lightly salted, served with honey dijon sauce, marinara sauce, and nacho cheese!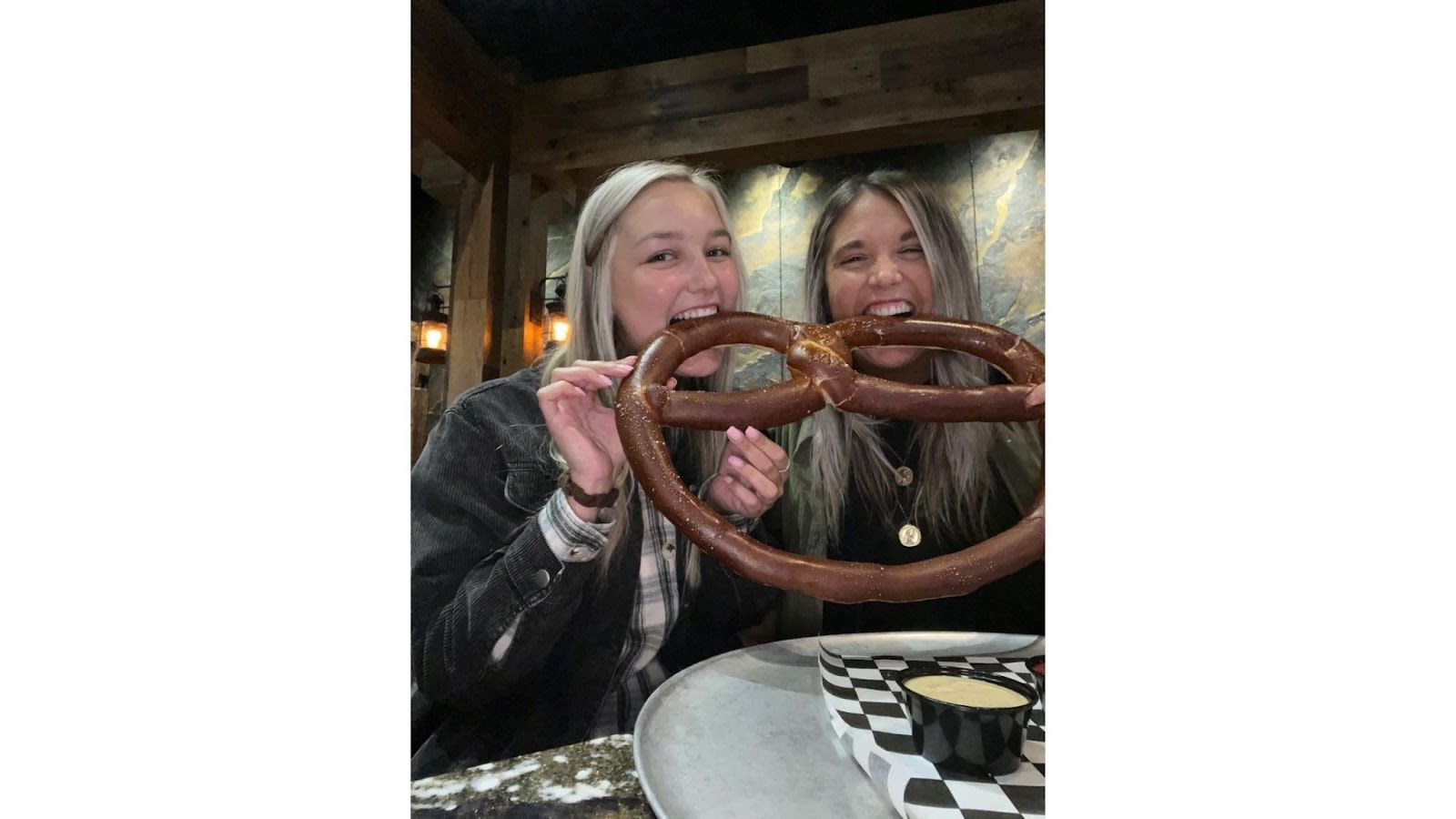 Revs in Oshkosh offers not only bowling lanes, but a large lounge area with TVs, food, drinks, and even an outdoor tiki bar with volleyball courts! The Giant Pretzel at Revs is unbelievable - brushed with butter and salt flakes, this pretzel is as large as a 16 inch pizza! Served with a honey mustard, cheese dip, and a side of queso - this pretzel is irresistible!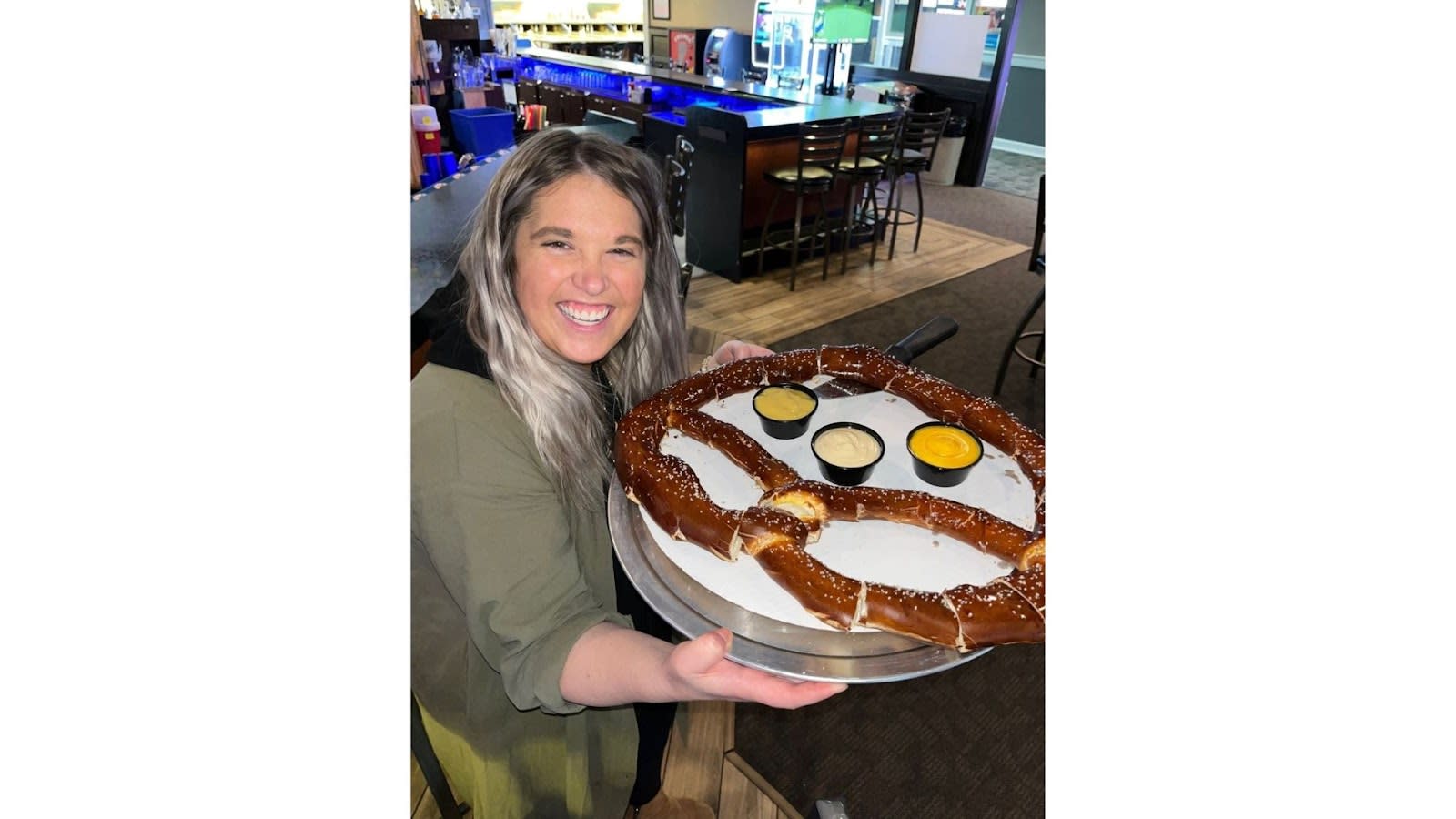 Don't forget to share your pretzel adventures by tagging Discover Oshkosh on Facebook and Instagram for a chance to be featured!
Stay the night in Oshkosh—click here for overnight options!