Camping is a great way to get outside and enjoy a relaxing weekend. Being nestled between Lake Butte des Morts and Lake Winnebago, Oshkosh attracts both outdoor enthusiasts and visitors looking for an inexpensive place to stay during the summer season.
Hickory Oaks Campground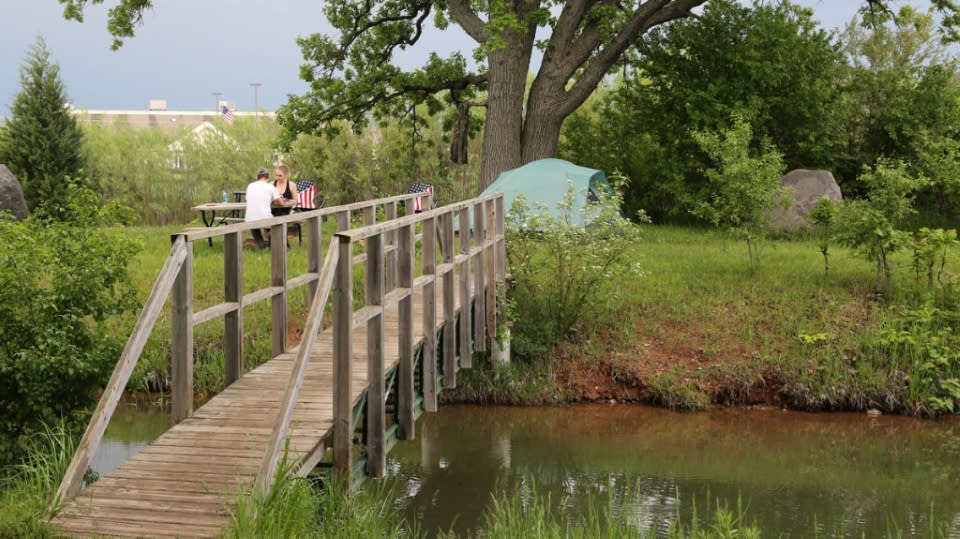 Hickory Oaks is a prime camping spot for fishermen. The campground is located smack in the middle of Lake Butte des Mortes and Lake Winnebago. Both lakes are just a quick 10-minute drive away. If you don't feel like wandering out too far, the campground has its own private, spring-fed lake and a sandy beach for swimmers. Paddle boats can also be reserved for use. If you're more of a glamper, Hickory Oaks has two "cabinettes" and a brand new cottage equipped with A/C, a small fridge and microwave along with many other perks to make your camping experience a little more luxurious. What makes this place unique is the 2,200ft. private grass runway available for pilots to ride in and out with their planes!
Ford Festival Park Park: 8.6 miles Downtown Oshkosh: 4 miles EAA AirVenture Grounds: 7 miles UW-Oshkosh: 3.5 miles
 
Sleepy Hollow Farm Campground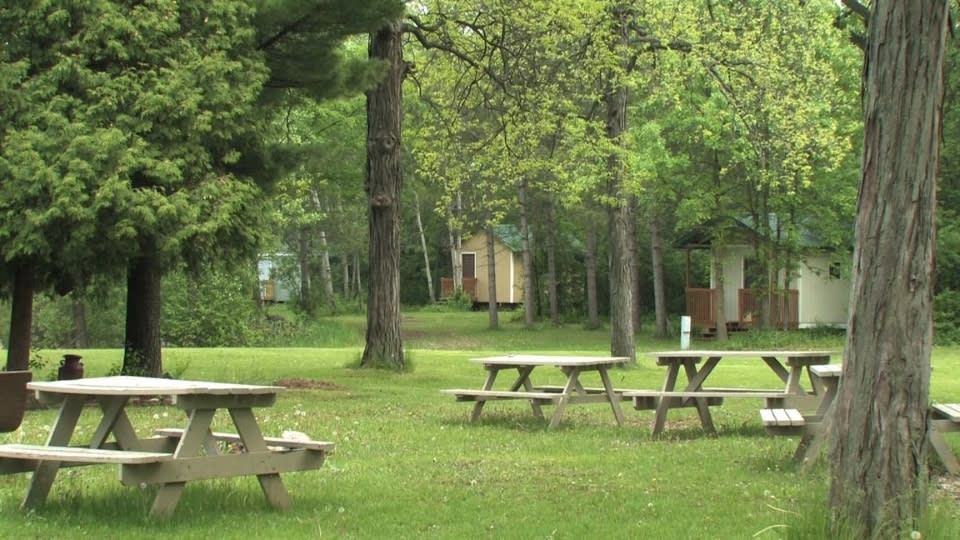 Sleepy Hollow Farm Campground is a campground with a lot of variety. Cabin rentals, tent and RV sites are available all season. The campground provides a large, open grassy field for recreational activities and a pavilion on-site to accommodate large groups. Sleepy Hollow has hiking trails throughout five acres of woods, laundry facilities, free WIFI hotspots and various amenities to keep you comfortable during your stay. If you're coming for EAA AirVenture, Sleepy Hollow is one of the best places to camp - it's located only 0.4 miles from the event!
Ford Festival Park: 3.5 miles Downtown Oshkosh: 4.5 miles EAA AirVenture Grounds: 0.4 miles UW-Oshkosh: 4 miles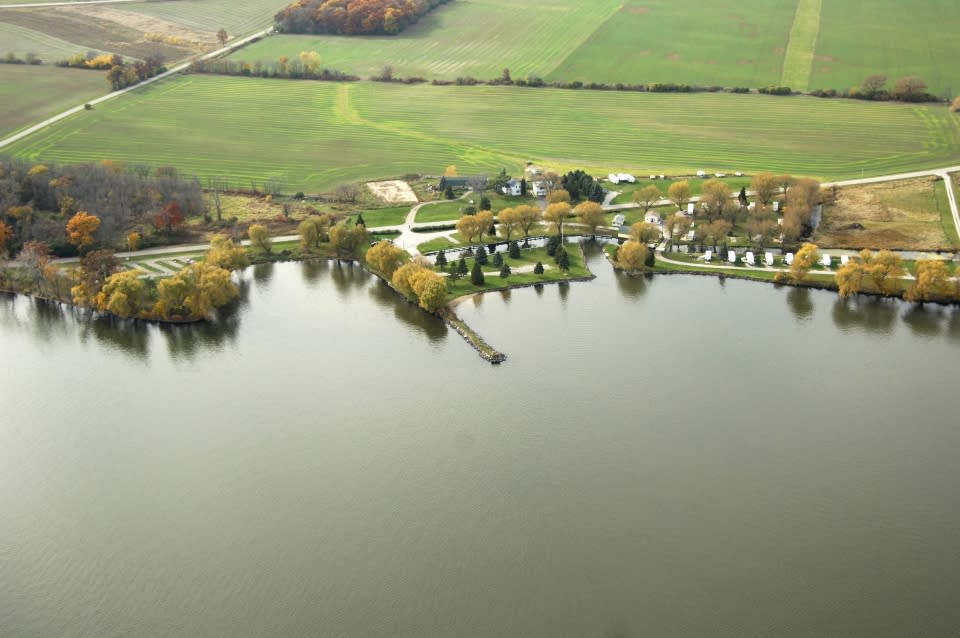 Be a guest with Kalbus Country Harbor; it is a great way to get outside and enjoy a relaxing weekend on Lake Winnebago! We are located on the west shore nestled midway between Oshkosh and Fond du Lac - two miles north of TJ's Harbor Restaurant!  Kalbus Country Harbor is a camper and boater paradise. It's the only Lake Winnebago camping area with lakefront campsites making it an extra special camping destination. The boat launch/channel offers easy access to the lake and guests can usually moor their boat near or directly adjacent to their reserved campsite.  Please call 920-426-0062 or make reservations on WWW.CAMPLIFE.COM
Ford Festival Park: 7 miles Downtown Oshkosh: 7.4 miles EAA AirVenture Grounds: 7 miles UW-Oshkosh: 8 miles
 
Circle R Campground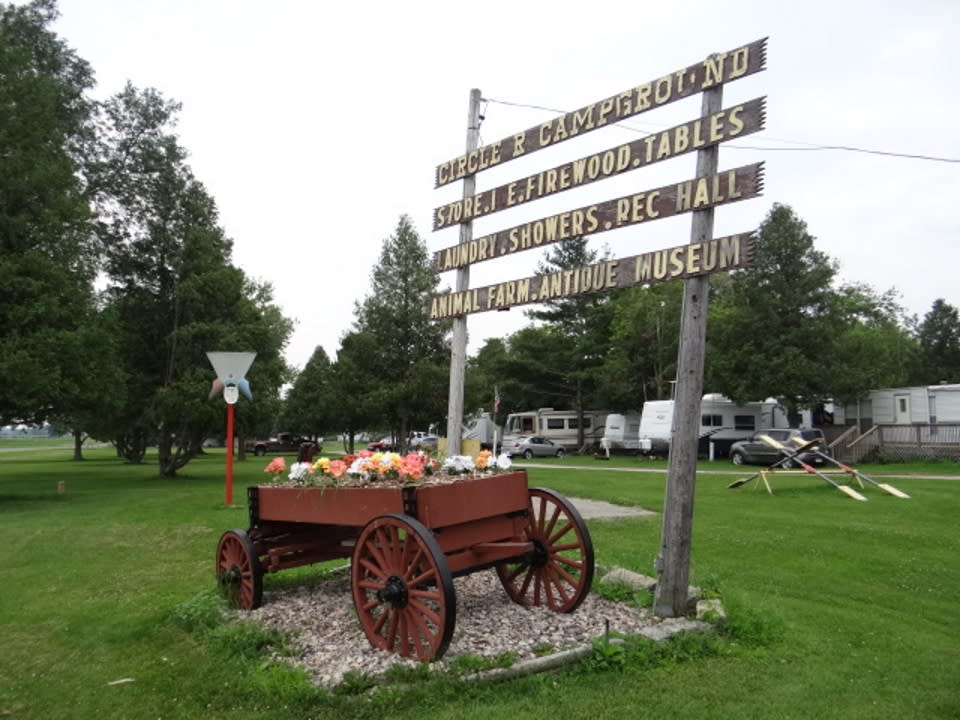 Circle R Campground has everything you need and more. This 30-acre campground is equipped with a recreation room, it's own camp convenient store, full-service bar, camping clubhouse and even a museum! The museum is a collection of one-of-a-kind memorabilia collected over the years and it's open to the public from May 1 to October 15. Large groups can take advantage of the Camping Clubs to hold meetings, potluck dinners, family reunions and other activities for no extra charge. Enjoy a game of pool at the recreation room then head over to the bar for a drink, there's never a shortage of things to do at Circle R Campground.
Ford Festival Park: 3.5 miles Downtown Oshkosh: 8 miles EAA AirVenture: 3.4 miles UW - Oshkosh: 7 miles
Oshvegas Palms Resort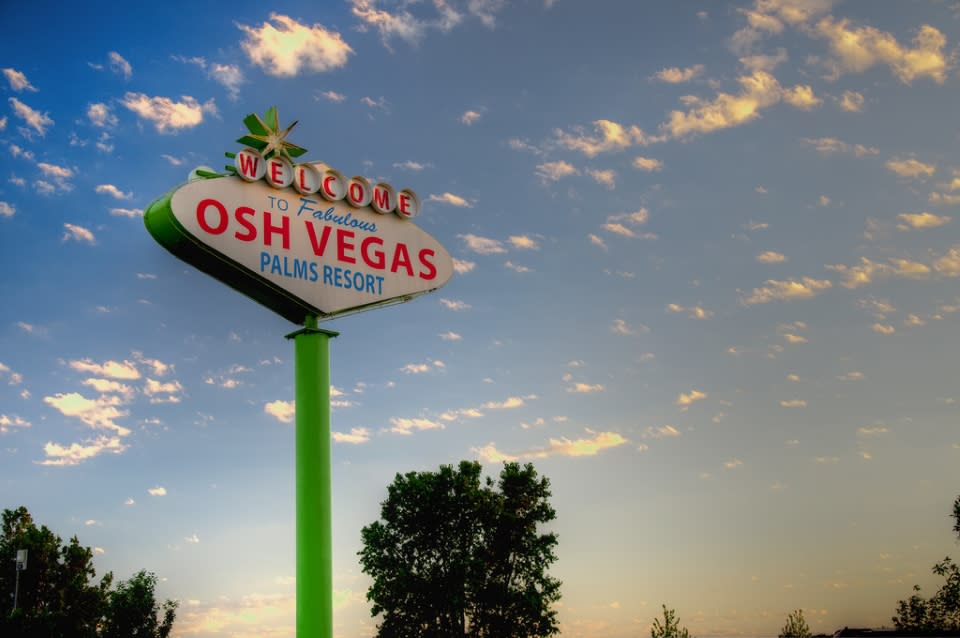 Oshvegas Palms Resort is the ideal spot to camp for EAA AirVenture and a ton of other Summer adventures! The resort is located directly next to Ford Festival Park where it's a short walk to the events and just a quick drive up the road to the EAA grounds. In addition to camping, Oshvegas provides 33,000 sq ft. of space to hold custom events including weddings, festivals and corporate/family cookouts. They even offer event planning services.
Ford Festival Park: 0.3 miles Downtown Oshkosh: 5.5 miles EAA AirVenture: 4.5 miles UW-Oshkosh: 5 miles
Each one of these campgrounds offers a one-of-a-kind experience that any camper or glamper will enjoy. Whether you're in town for an event or just looking for a relaxing getaway, Oshkosh has some great camping options for any occasion.
Stay the night in Oshkosh—click here for overnight options!
by Aly Catacutan