EAA AirVenture is hosting seven days of non-stop activities that results in the Wittman Regional Airport to become the Busiest Airport in the World over those seven days. Local restaurants are gearing up to host a large amount of visitors—especially one's close to the EAA grounds. Looking to hop off the grounds and fly into grab a bite to eat? Here are a list of restaurants you will want to check out within 5 miles of the EAA grounds! 
For all Oshkosh Restaurants, click here!
You can't get food any closer than this! Mineshaft has a large seating area and they are ready to serve up the EAA crowds! Enjoy an expansive menu that is sure to please any taste buds! BONUS: They have a multi-million dollar game room for kids of all ages to play in! Mineshaft is located at 2041 S Koeller St.
Just a hop, skip, and a jump off of the grounds is Friar Tuck's, located at 1651 W South Park Ave. Friar Tuck's is known for their big meals, big value, and small price. Visit this well-established restaurant for good food and great spirits!
Land at the hanger that is right next to the Wittman Regional Airport! Their outdoor patio is a perfect place to watch the airshows as well as watch the live music they have going on all week! Listen to live music 7/23 - 7/30 every night starting around 7pm. The patio opens at 11am daily to watch the airshow while you grab a bite to eat! Make sure you arrive with a lot of time because this place is one of the most popular during the week of EAA AirVenture.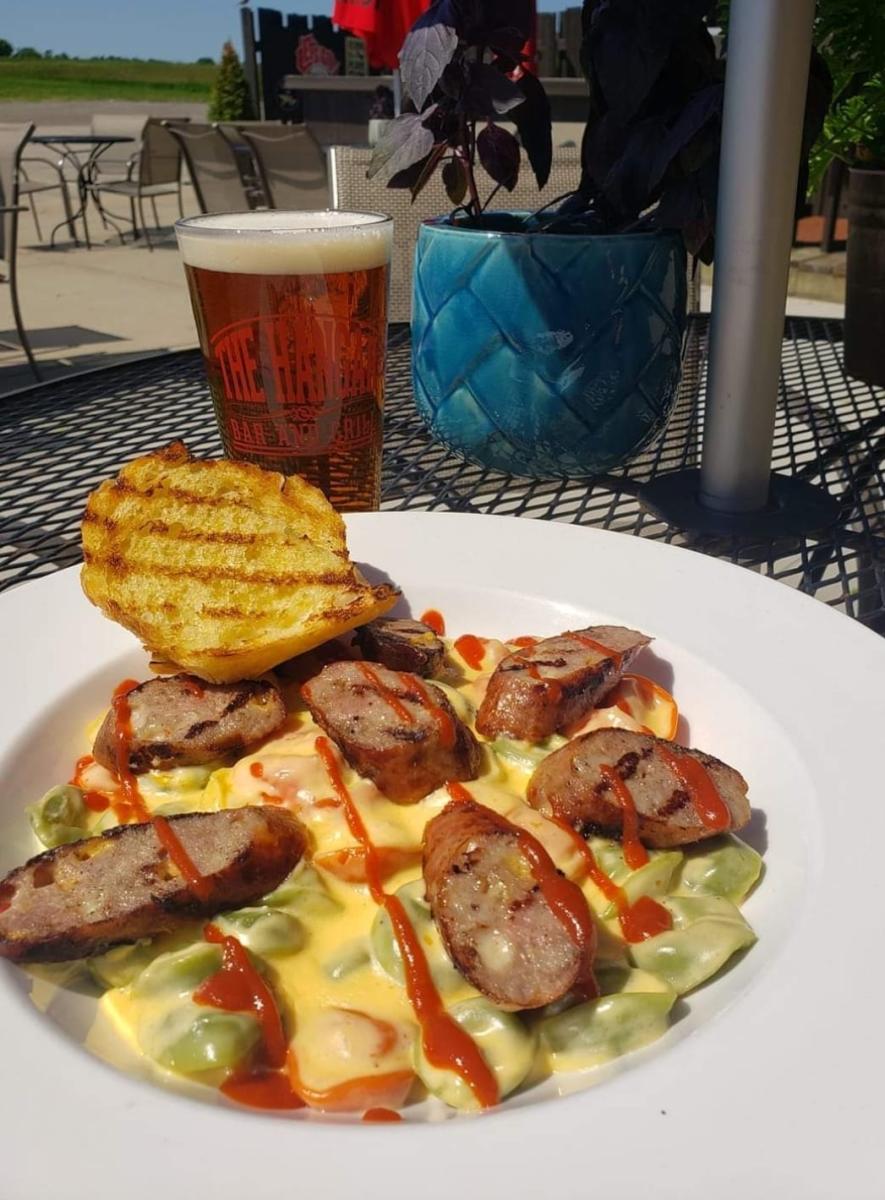 Chester V's is a gastro pub with over 40 beers on tap located at 2505 Oregon St. They serve lunch and dinner with an all-day fish fry on Fridays! Don't forget about their brunch on Sunday's from 9am-2pm. A unique feature of Chester V's is their tap tables where you can tap your own beer!
Enjoy a real "Blast From The Past" in this unique and authentic 1950's Drive-In Restaurant, with food served the way it used to be. Roller Skating Car Hops rock 'n roll your order to your car while your favorite 50's & 60's tunes play in the background. Ardy & Ed's serves up big frosty mugs of creamy, Real Draft Root Beer, old-fashioned soda fountain favorites, and fabulous food! Plus, you can find nostalgic souvenirs and clothing items to take home and enjoy. Being so close to the airport means that Ardy & Ed's turns into an airshow hangout. Look above and see all the action right from the drive-up parking lot!
Since 1959, West End Pizza has served Oshkosh, WI with scratch ingredients and original recipieis! Located right across the street froom Hilton Garden Inn at 1414 W 20th Ave, West End is a perfect spot to grab a bite to eat and something to sip on. West End has a sports bar and family-friendly atmosphere that is sure to please you with the menu.
Game Time serves up your meal with a side of sports! Open for Lunch and Dinner daily, as well as Breakfast on Saturdays and Sundays. Enjoy live music every Saturday while you fill up! Take advantage of their daily specials and happy hour! This newly renovated Bar & Restaurant will help you get your game on before heading to the EAA grounds on an empty stomach. NEW is their Tailgate open 7/22-7/31 2:00PM - 10:00PM. This features an outdoor bar, food service, and TV's for your summer time enjoyment!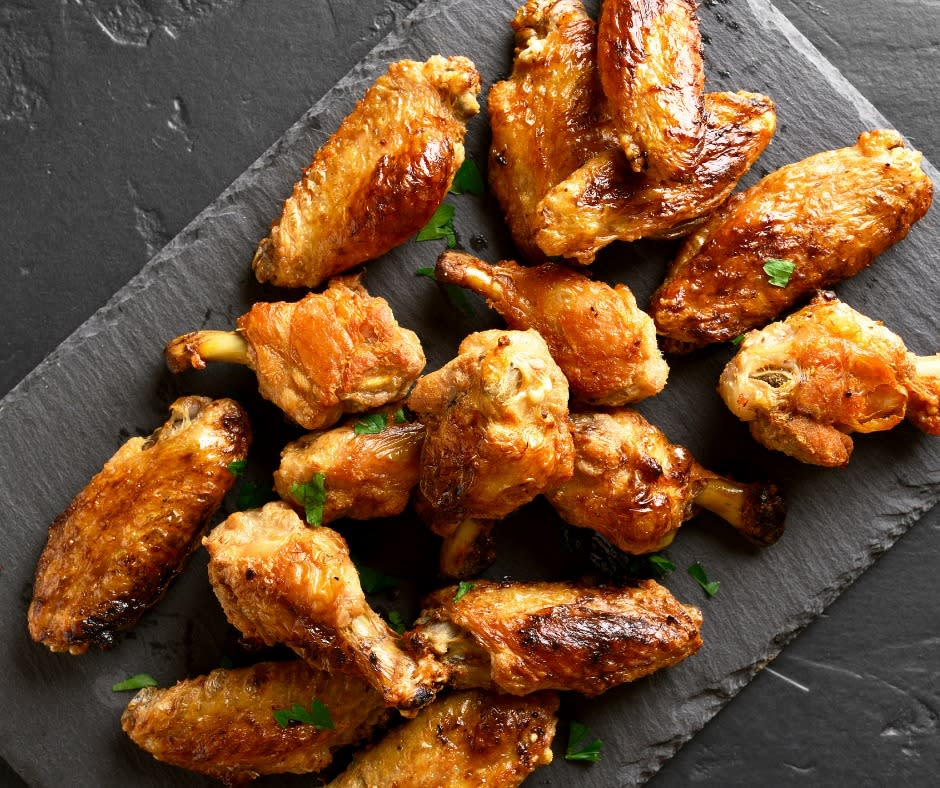 Located just inland of Lake Winnebago at 2932 Fond Du Lac Rd, Parnell's Place is known as the "Best kept secret in town". If your looking for a place with an authentic Wisconsin Fish Fry, check out Parnell's "From the Waters" portion of their menu. The variety on the menu is sure to please every hungry guest!
Located at the historic Oshkosh Country Club near Lake Winnebago, TJ's Highland Steakhouse delivers world-class cuisine and luxury service in a setting reminiscent of a traditional Scottish lodge. The menu is crafted by an award-winning chef with an extensive wine and spirits list that is put together by small producers from all over the world. The outdoor patio has a clear view of the EAA AirVenture air show and you can hear the planes roar past!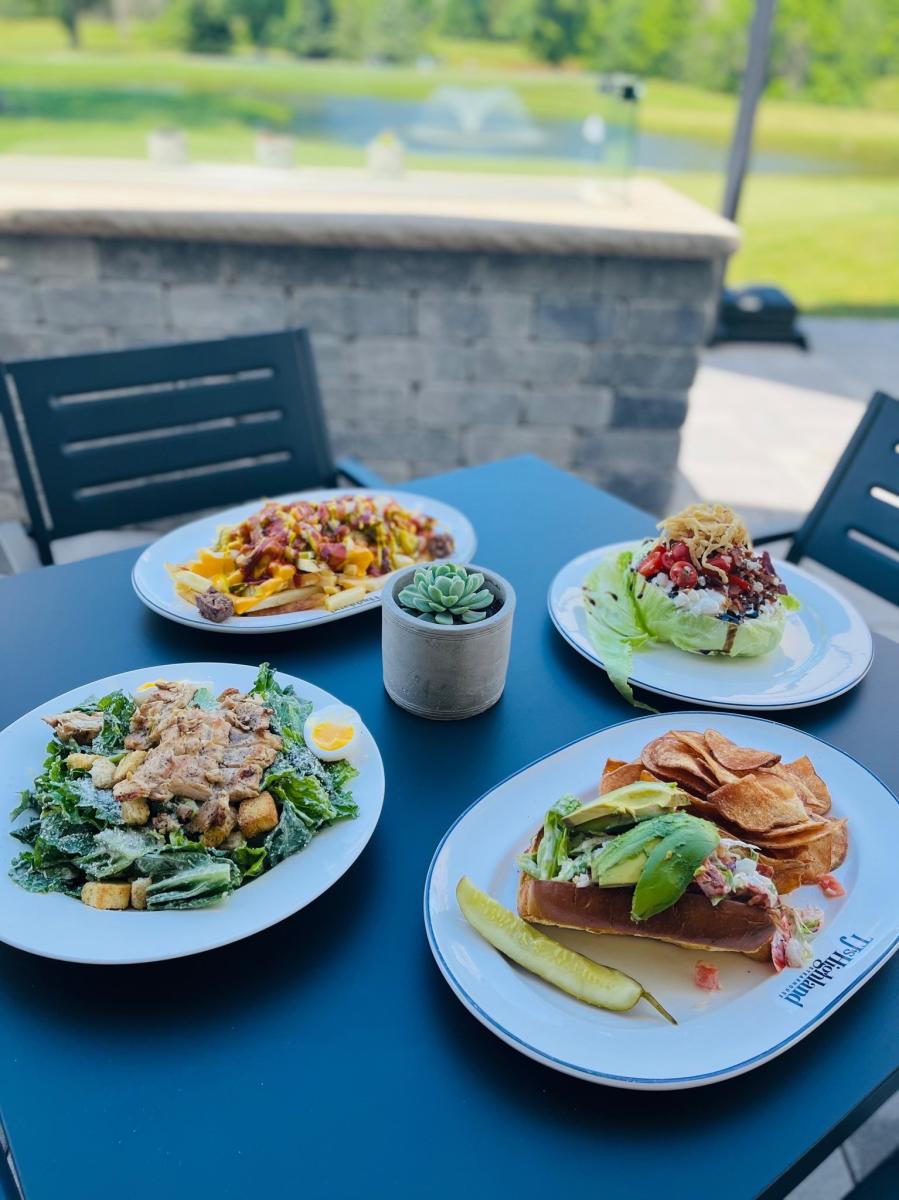 For all Oshkosh Restaurants, click here!
Tag Discover Oshkosh on Facebook and Instagram while at your favorite place to eat when in town for EAA AirVenture! Bonus points if you can see the airshow too! 
Stay the night in Oshkosh—click here for overnight options!