Since we all are spending more time at home, now is the time to add some greenery! Houseplants are great for purifying the air and creating a cozy space. If you are looking to grow your plant family, we found four shops in Oshkosh to purchase your next leafy friend. 
Indoor plants don't just look good, they make us feel good mentally and physically, too.  Studies have shown that indoor plants:
Boost mood, productivity, concentration and creativity
Reduce stress, fatigue, sore throats and colds
Clean indoor air by absorbing toxins, increasing humidity and producing oxygen
Add life to a sterile office, give privacy and reduce noise levels
Are therapeutic and cheaper than a therapist!
It's true when they say plants make people happy! 
Known for their floral arrangements for all occasions and fabulous gift shop, House of Flowers also has a variety of succulents, lush houseplants and dish gardens. Some plants come as a part of collections, which are great for gift giving.  The store is located at 1920 Algoma Boulevard and is a must visit when you are in Oshkosh.  Follow them on Facebook & Instagram to stay up-to-date.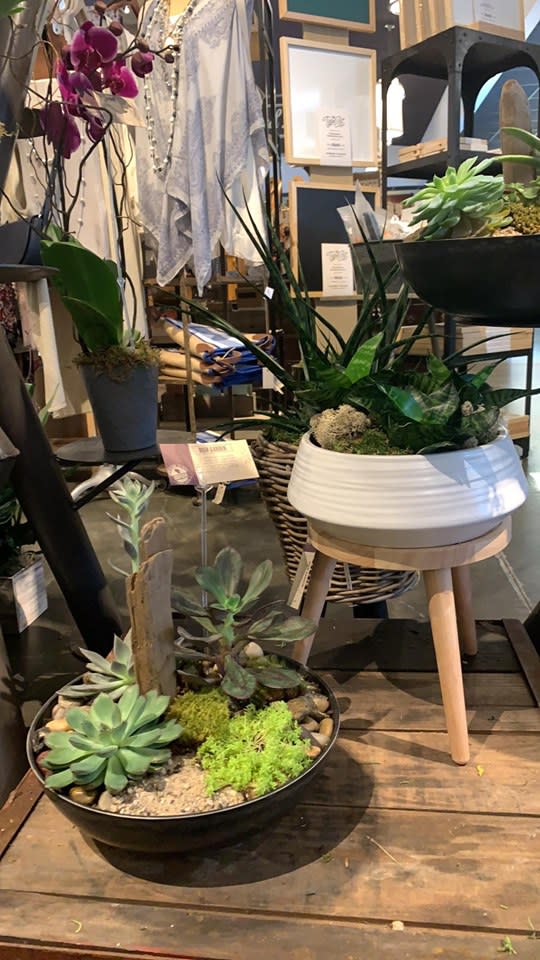 Kin & Co. offers an assortment of locally-sourced plants from succulents to leafy houseplants. There are also planters available to purchase. Kin also does plant installations too, you can see some of their work at local spots like Carrot & Kale in Downtown Oshkosh. Currently Kin & Co. is under renovation, but follow them on their Facebook and Instagram page to see what they currently have for sale!  Local delivery and curbside pickup is available.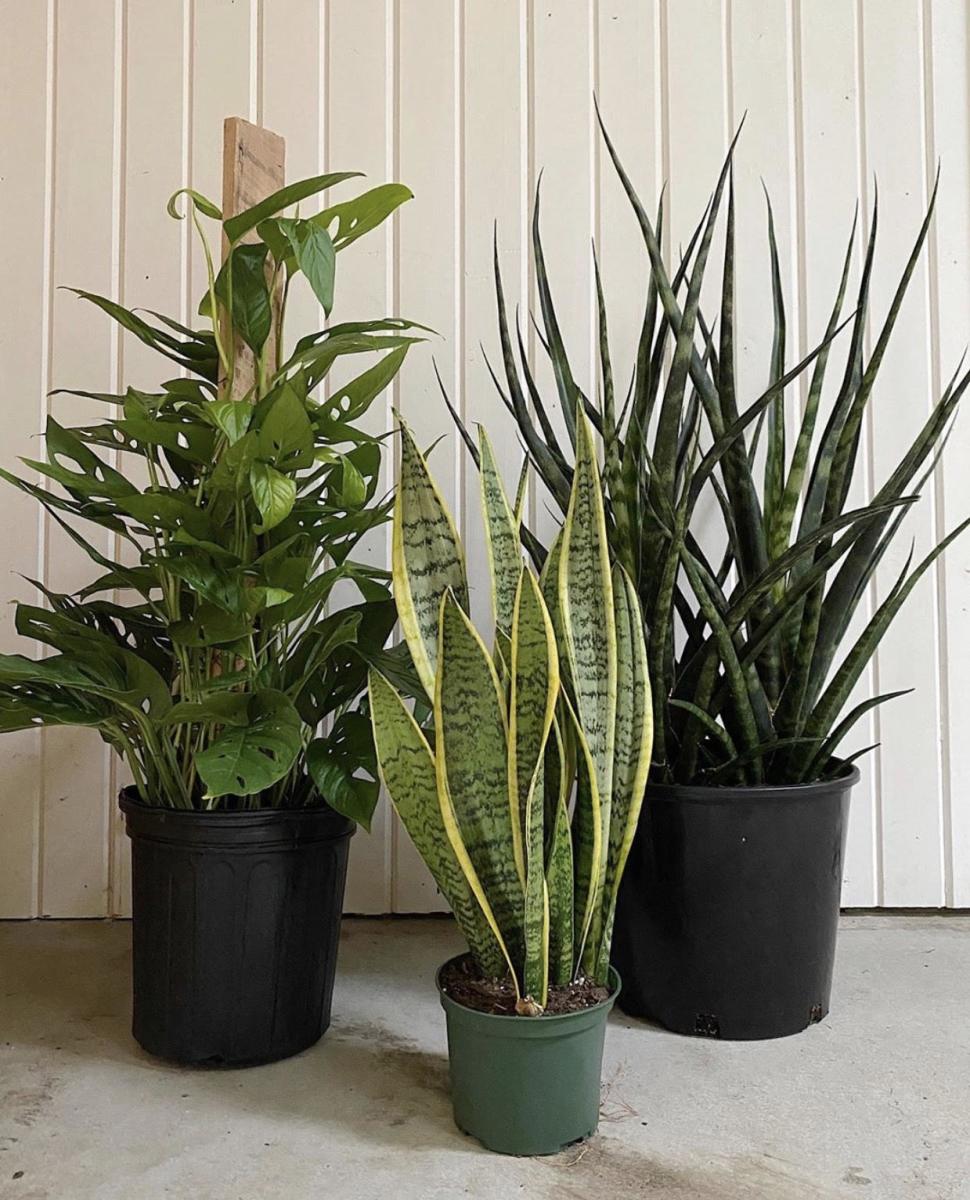 New to Downtown Oshkosh, the Turquoise Door is a fashion forward boutique style consignment store featuring an eclectic selection of women's clothing, shoes, bags, and jewelry located at 511 North Main Street. They also feature unique furnishings, local handmade items, and lots of plants. Here you can find an assortment of succulents to choose from at the back of the shop.  Follow them on Facebook & Instagram to be in the know!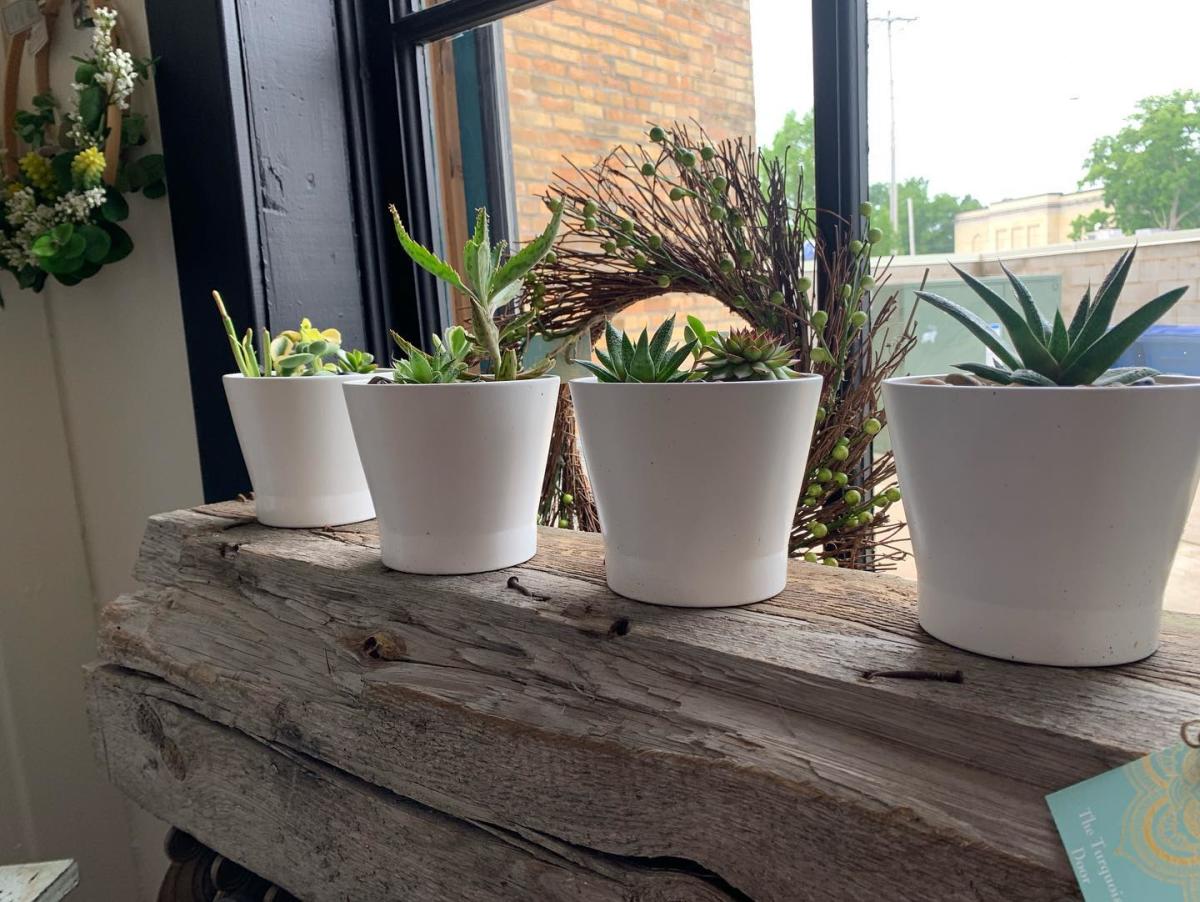 Throughout the store, you can find house plants, succulents and cute planters. Make sure to check out the rest of their inventory to discover local art as well as reclaimed and recycled accents and home décor.  Follow Soiree on Facebook and Instagram and stop in their Downtown shop at 513 North Main Street.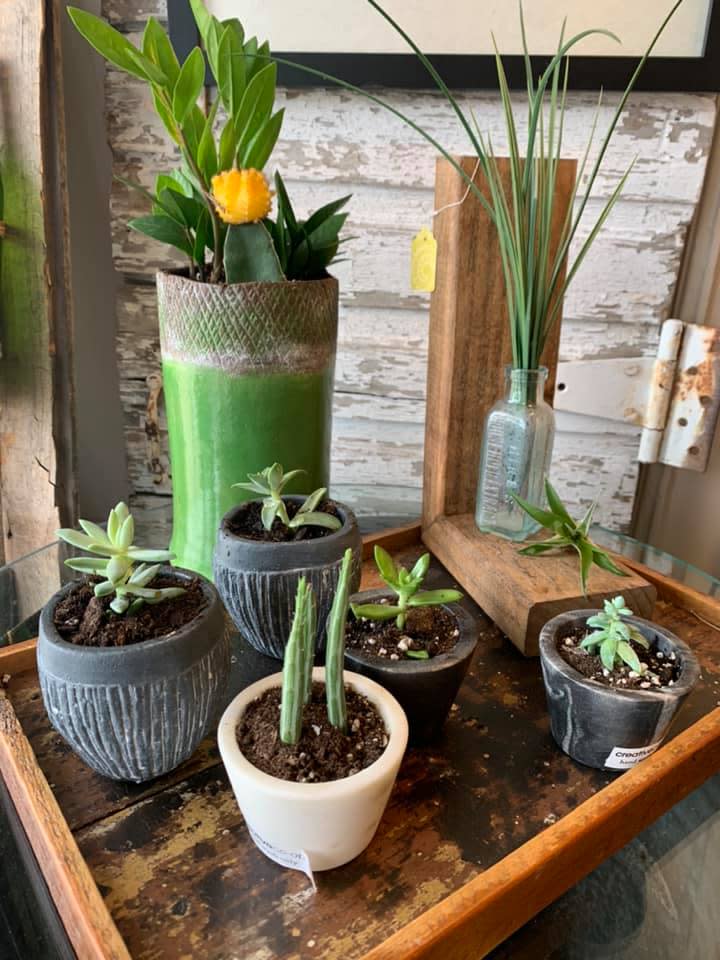 Know of any other places to buy plants? Let us know! Otherwise, show some love to these shops by tagging them in your posts!
Stay the night in Oshkosh—click here for overnight options!