Nobody knows how to throw down on homecoming better than UW Oshkosh. This year, the Titans are celebrating the 100th year anniversary of homecoming at UWO. You may be wondering, what can I expect at this year's homecoming?!  Well, one thing I can guarantee is that this homecoming will be like no other. I mean come on, this is number 100!  This is the perfect time to invite the family over to get to be a part of the ultimate Titan experience. Here are some fun events you and your parents can enjoy during this historic homecoming season.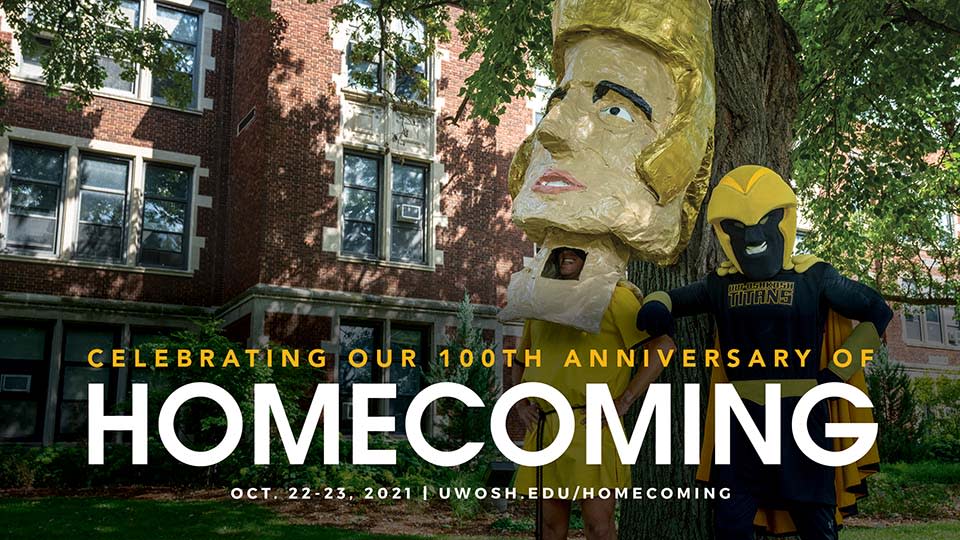 Who goes to a football game without Tailgating? Sounds absurd doesn't it? You're in luck because Reeve Union is hosting the titan tailgate from 11 am-1pm. Concerned about finding good parking for Homecoming? Buses will be providing transportation at Noon from Reeve to the Titan Stadium. Reeve will also have food, drinks, and plenty of fun activities available for FREE. This is a great opportunity to see the University at work creating a fun day for everyone!
 
It's time to Titan Up! Titan Stadium is about to be packed with both action and fans. Two of UWO's powerhouse teams are playing on the big stage. This will be a great time for you and your family to rep that gold and black. 
Don't want to wait in the long ticket line? Purchase your tickets for both games online at https://uwosh.universitytickets.com/
Game #1: UWO Football team takes on UW-Eau Claire
Ticket prices: kids K-12 $6, Adults $10, Seniors $8
UWO students get free admission with their Titancard present
A special fan giveaway will be available at the game as well! 
Kickoff: 1:30 pm 
The Football team is currently ranked top 10 in the country with two wins coming from  tough D2 opponents 
Game #2: UWO Women's Soccer takes on UW-La Crosse 
Ticket prices: kids K-12 $5, Adults $7, Seniors $5
UWO students get free admission with their Titancard present
Kickoff: 7pm
The UW-Lacrosse Eagles are ranked #1 in the conference and the Lady Titans are ranked #2. You do not want to miss this battle between these two teams!
Before you and your parents head over to Titan Stadium to watch the Titans dominate the field, grab a quick snack (or a few) at the Oshkosh Farmers Market. The outdoor farmers market has over 100 vendors you can check out that sell products ranging from handmade crafts to delicious freshly made food.  Be sure to check out the great shops in Downtown Oshkosh, as well!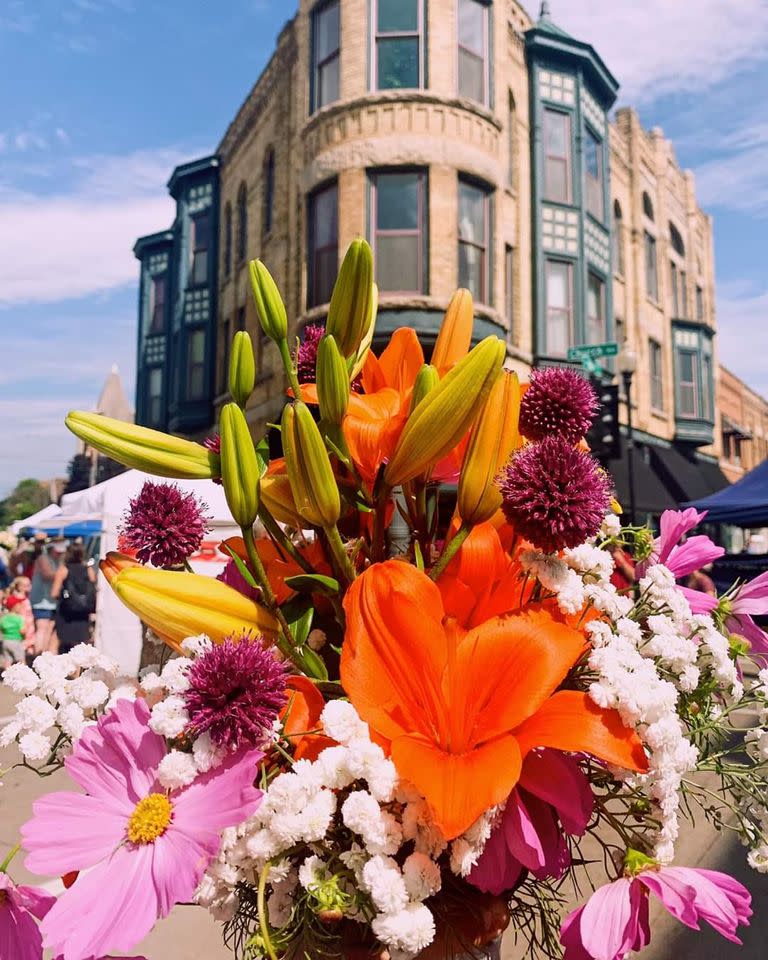 Location: Main Street (Downtown Oshkosh) 
Time: 8am-12:30pm (rain or shine) 
Check out the Vendor layout here! You are not going to want to miss this, (we are ranked #2 for markets in Wisconsin after all!)
I get it, some of us may not be the biggest sports fans. If you're not in the mood to watch Titan athletics. But I bet you will be in the mood for some good food and drinks!  Here are some ideas or click here for all of the great spots in Oshkosh!

Parker John's BBQ & Pizza: Homemade BBQ, Pizza's, wings, etc- you can't go wrong stopping into this gem!! Family friendly and will guarantee to be a hit with everyone!
Los Tres Amigos Authentic Mexican Food: Did someone say all you can eat Mexican buffet? Yes, get over to Los Tres Amigos for the most authentic Mexican food in the Fox Valley area. Location: 2070 S Koeller St Oshkosh
Beckets: This waterfront dining establishment has partnered with local farms and butcheries to make the most fresh dishes. Becket's tap collection includes some of the best tasting beers brewed locally in the midwest. Location: 2 Jackson Street, Oshkosh  Click here for more waterfront dining options!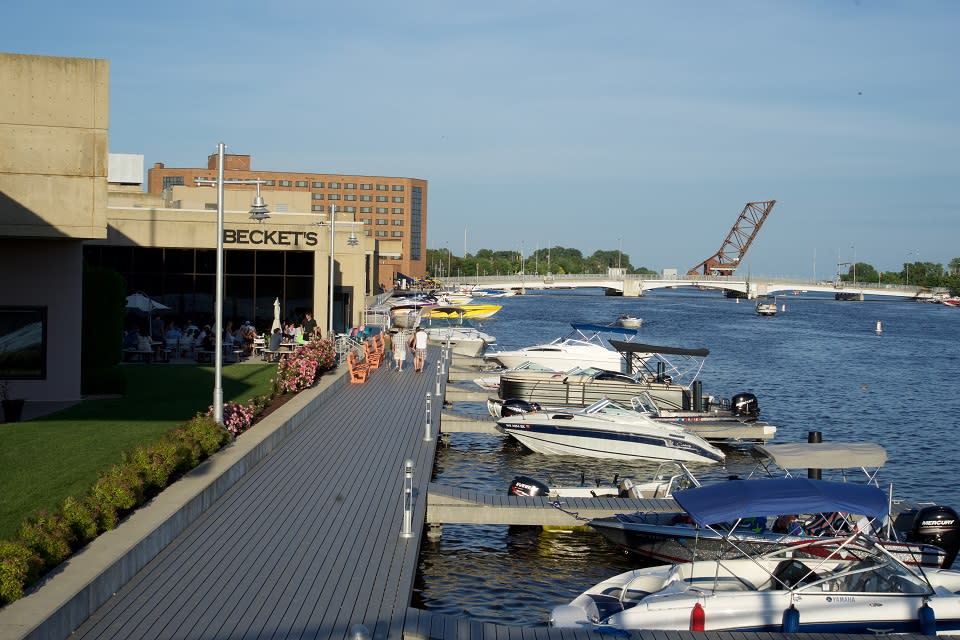 Ruby Owl Tap Room: Make sure you and your family come hungry when you visit Ruby Owl, your stomach will need the room. Start your meal off with the beer batter hand dipped cheese curds or the nachos that are topped with sweet corn salsa.  Location 421 North Main Street, Oshkosh.
Overnight Stays & More!
I'm sure your family would not enjoy sleeping on the floor of your dorm room, so be sure to book your lodging in the Oshkosh, so that everyone is comfortable!  Book soon--as spots are filling up quickly for homecoming weekend.  So much fun to be had in Oshkosh!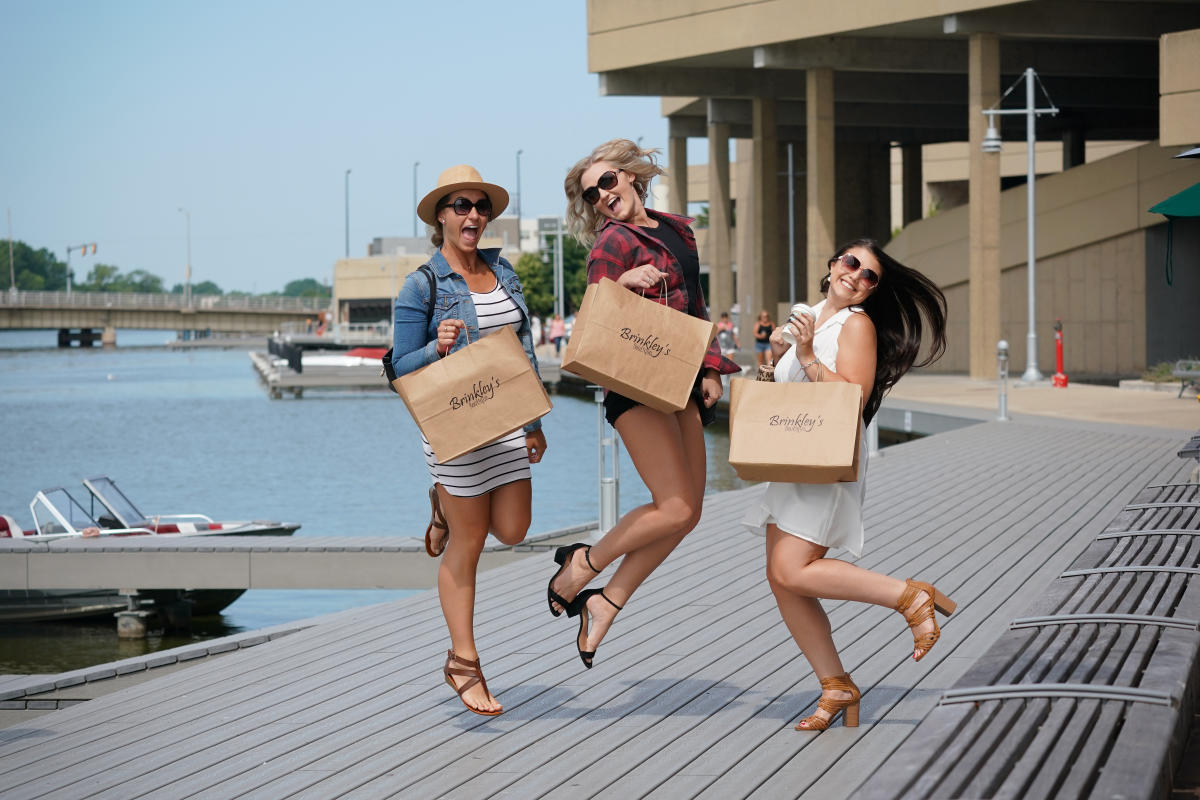 It's Homecoming Week and we couldn't be more excited to welcome you! Didn't see something on this list that tripped your trigger? Check out our website and we promise you will find something you'd like to do! Cheers friends and lets have a great week--and be sure to tag Discover Oshkosh on Facebook and Instagram for a chance to be featured!
Stay the night in Oshkosh—click here for overnight options!