If one of your New Year's resolutions is to improve your eating habits this year - check out a few of my favorite local spots to grab a healthy option!
I'm not kidding when I say my friends and I crave Bar 430's Chicken Satay… This grilled chicken dish includes jasmine rice and is smothered with a yummy warm peanut sauce and topped with cashews! This healthier chicken and rice dish is for sure a favorite of mine, but I can't forget to mention the many other eats on the menu! Try a grilled asparagus and quinoa salad for a yummy lunch, or a house made black bean burger piled with a bed of arugula, tomato, avocado finished with a special 430 sauce! Yum!
The Hangar offers a wide variety of options ranging from fish fry's, to pastas, to yummy shareables! The Hangar's Southwest Chicken Salad is seriously one of my favorite salads in Oshkosh. This salad is MASSIVE and packed with protein, greens and served with a yummy chipotle ranch dressing. If you're looking for a healthier lunch or dinner option - be sure to check out The Hangar!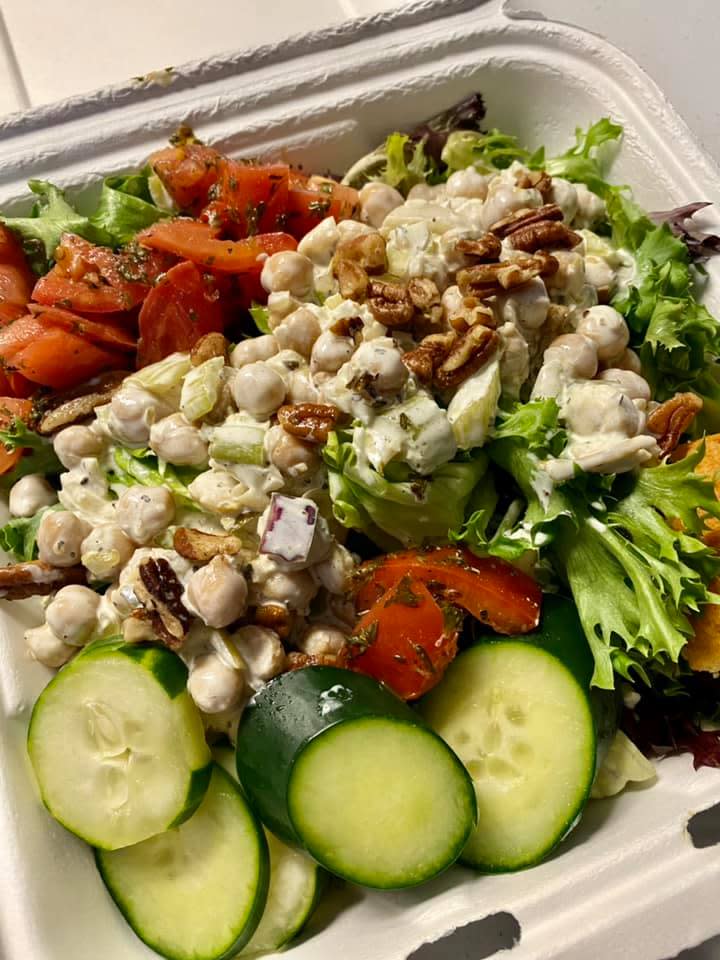 Pilora's offers homemade soups, salads, sandwiches and many more delicious eats. One of my all time favorites is the Garbanzo Salad! This nutrient dense salad features Pilora's house-made garbanzo salad (high in protein!), marinated tomatoes, cucumbers, and toasted pecans. Open 8-2 Tuesday to Saturday - Pilora's is the perfect spot to grab a yummy brunch with friends or a healthy lunch with coworkers!
Did you know Planet Perk has delicious coffee AND healthy food options? This locally owned cafe serves soups, salads, sandwiches, wraps, and even breakfast options like smoothies and oatmeal and more! Try a Sunrise Breakfast Wrap featuring a whole wheat tortilla filled with eggs, veggies and cheddar cheese! If you're looking for a lighter lunch, try one of their delicious homemade daily soups and pair it with half of a Perk Chicken Salad sammy!
If you haven't tried the Cauliflower Manchurian from Ruby Owl yet, you better pick some up for dinner tonight! These Cauliflower bites are panko breaded florets and can be tossed in your choice of sauce! Choose from a Sesame Ginger, Hot Buffalo, Mild Buffalo, Honey-Sriracha, or Bourbon BBQ. These cauli wings are a healthier alternative to deep fried chicken wings. Other lighter options include Ruby Owl's Buddha Bowl (packed with many nutrient dense veggies), House Made Veggie Burger, and often feature specials highlighting local Oshkosh vendors!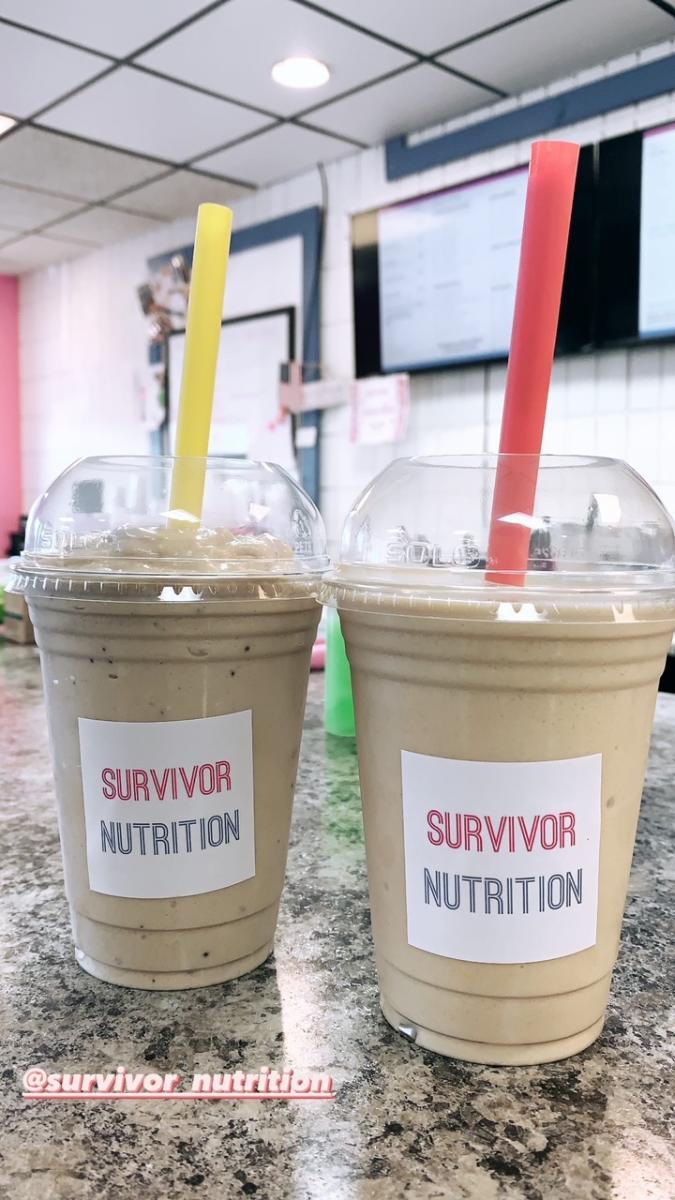 Survivor Nutrition offers healthy smoothies, energy teas, coffee, protein bites, & more! After a good workout I love to stop by Survivor Nutrition for a Caramel Latte protein shake. If coffee isn't your favorite flavor, they offer many other options like Birthday Cake, Chocolate Peanut Butter Cup, Cookies and Cream, and more! Aside from awesome drinks and protein snacks they offer educational opportunities so you can learn more about their products and how to make healthier choices at home!
Local Markets
If you're looking for fresh, local ingredients to include in your next dinner recipe, be sure to stop by one of these local markets!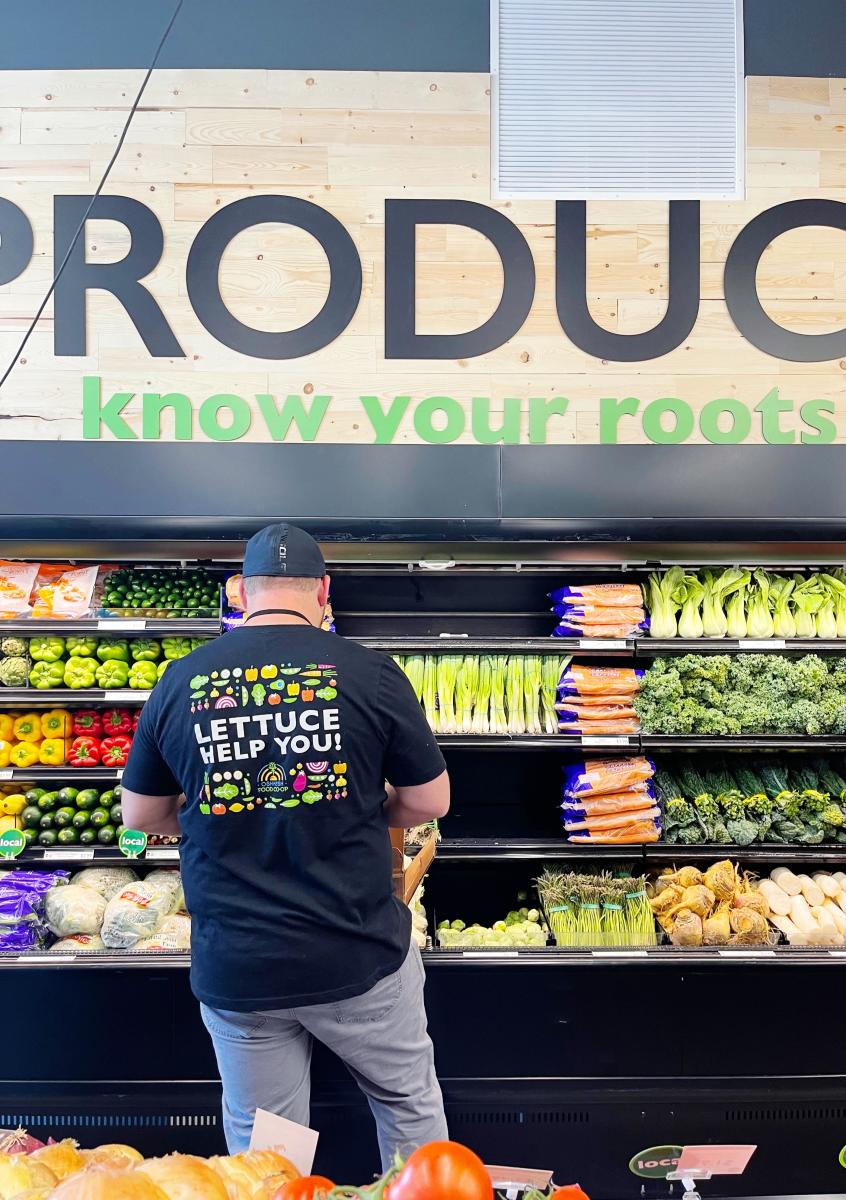 This community driven grocery store emphasizes local, nutritional and affordable food options to grow a place of holistic well-being. Featuring many local finds from Wisconsin's best dairy, to locally grown produce and more! My favorite items to grab from the Co-op are one the many Thunderbird Bakery items, and some delicious cheeses from Red Barn Family Farms. Stop by their kitchen for some excellent grab and go options, or pick up some local ingredients for your next recipe!
Nutrition Discount Center
NDC provides the community with many natural and organic foods, supplements and vitamins, sports nutrition, and health/beauty supplies. It's the perfect place to stop by and grab your favorite beverage, snack or meal! Be sure to check out the grab and go deli items and the smoothie bar available at NDC Natural Market at 2081 Witzel Avenue.
With a meat and deli counter, local produce, Wisconsin cheeses and more - try making a lighter, fresh pasta or grill up a hand made brat or sausage available in 30+ flavors! If a quick grab and go meal is what you're looking for, take home a from scratch Wagner Market Flatbread or Fresh Speciality Pizza or even a nutritious salad from the Deli Department (The Cranberry Apple Salad is definitely an all time favorite of mine!)
What are your favorite healthy options in Oshkosh!?  Let us know and be sure to tag us in your healthy adventures! Tag Discover Oshkosh on Facebook and Instagram for a chance to be featured!

Stay the night in Oshkosh—click here for overnight options!