While the weather outside is frightful - a hot holiday drink sure does sound delightful! Welcome back to PART 3 of our holiday cocktail tour. Today we're here to share more fun and festive drinks you can find around our many restaurants, bars, and coffee shops in Oshkosh! Without further ado - let's get started!
As many of you may already know, TJ's Highland Steakhouse is located at the Oshkosh Country Club and features an extensive wine and spirits list along with some of the finest eats. We headed to TJ's eager to try two of their many seasonal cocktail offerings!
First up - The Cranberry Marsh Martini. This decadent martini is served up with bespoken whiskey, rosemary and sage syrup, fresh squeezed lemon juice, and cranberry juice! This festive drink is a must try.
The second seasonal cocktail we ordered was a Hot Frosty! This yummy concoction featured bicerin white chocolate liquor combined with white hot chocolate, and a nocello walnut liqueur. You really can't go wrong with a Lindor white chocolate truffle for a garnish that melted so elegantly into this hot beverage.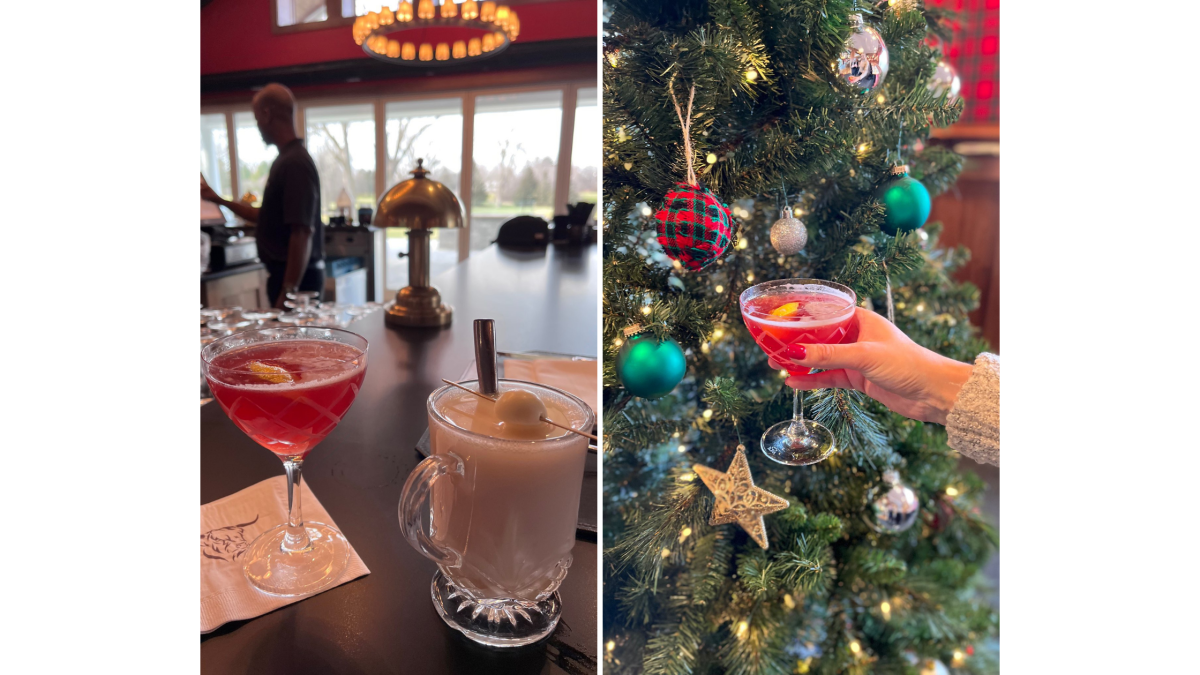 Tamara's is best known for their decadent custom cakes designed for any special occasion, plus a wide selection of fabulous cupcakes, cookies, ice cream, and many other sweet treats! But did you know that Tamara's the Cake Guru on Westowne also serves and sells Colectivo coffee? We stopped by Tamara's to get our caffeine fix for the day! 
We tried one of the many holiday brews featured on their tasty winter drink menu! I decided to order a Rudolph the red-nosed reindeer latte. This white chocolate cranberry mocha can be ordered hot, iced or blended! Add cranberry cold foam for a yummy top to your iced creation - or ask for a few edible sparkles on top. So cute and festive!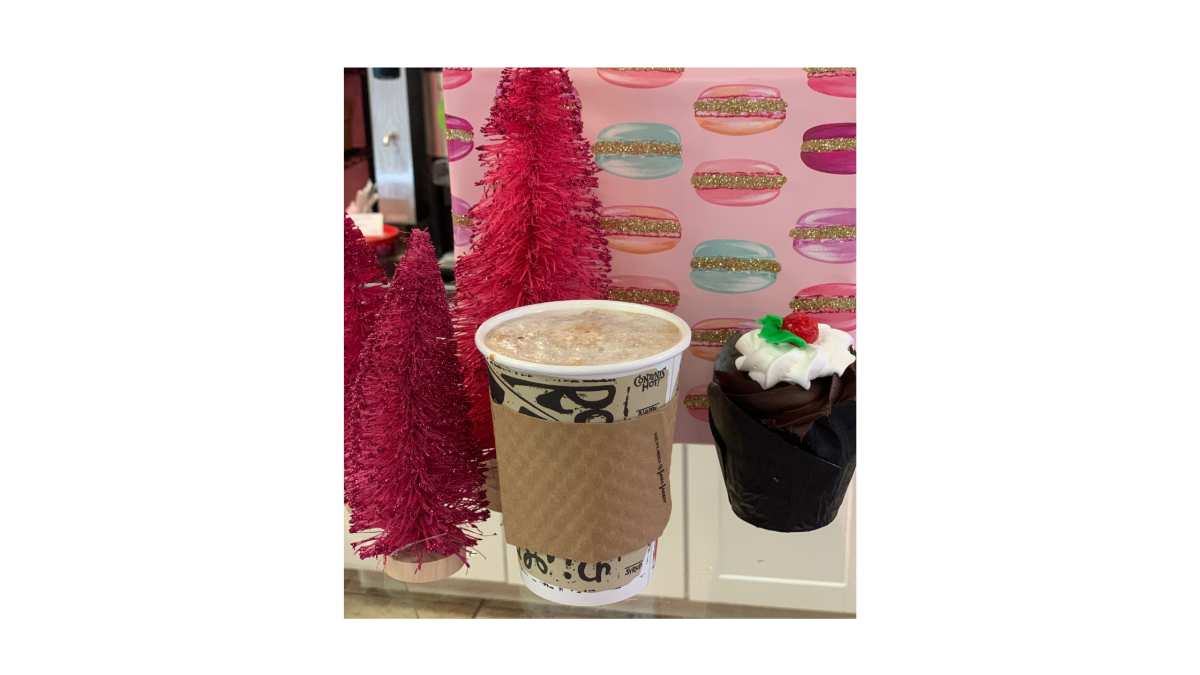 Winter drinks have arrived at Dublin's Irish Pub in Oshkosh! We ordered 2 of the 4 winter drink options and will definitely be back soon to try the other two! 
The Ginger Martini was so refreshing! This martini features vodka, lemon juice, a spritz of orange juice, triple sec, and is garnished with a juicy lemon - yum!
The hot holiday drink option we ordered was a Snow Bunny! This yummy spiked hot chocolate included coco mix, Rumchata, RunHaven, and garnished with whip cream and a few mini marshmallows! So cute and oh so yummy!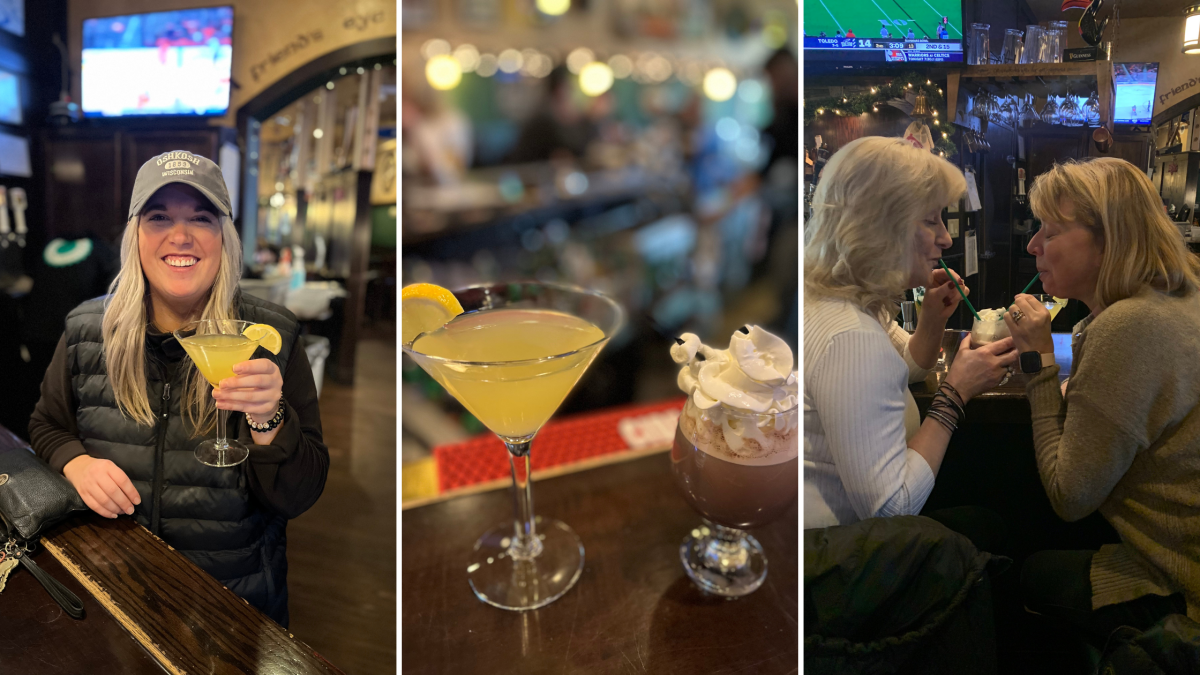 Gabe's Wisconsin Kitchen & Tavern 
Our last stop on our Holiday Drink Tour part 3 was to Gabe's Wisconsin Kitchen and Tavern. Gabe's serves up two full lists of holiday drinks - Holiday Cheer drinks and Seasonal Sippers! It was hard to pick which drinks to try on the 10+ festive options, but we decided on the Winter Margarita and the Sparking Pomegranate and WOW… these did not disappoint!
The Winter Margarita was delicious and so unique - made with Corazon Tequila, Pomegranate, rosemary agave and lime!
The seasonal Sparkling Pomegranate sipper was beautiful! Mixed up with Rosa Regale (a unique red sparkling wine), pomegranate and cranberry served in a glass flute - this drink was seriously sparkling!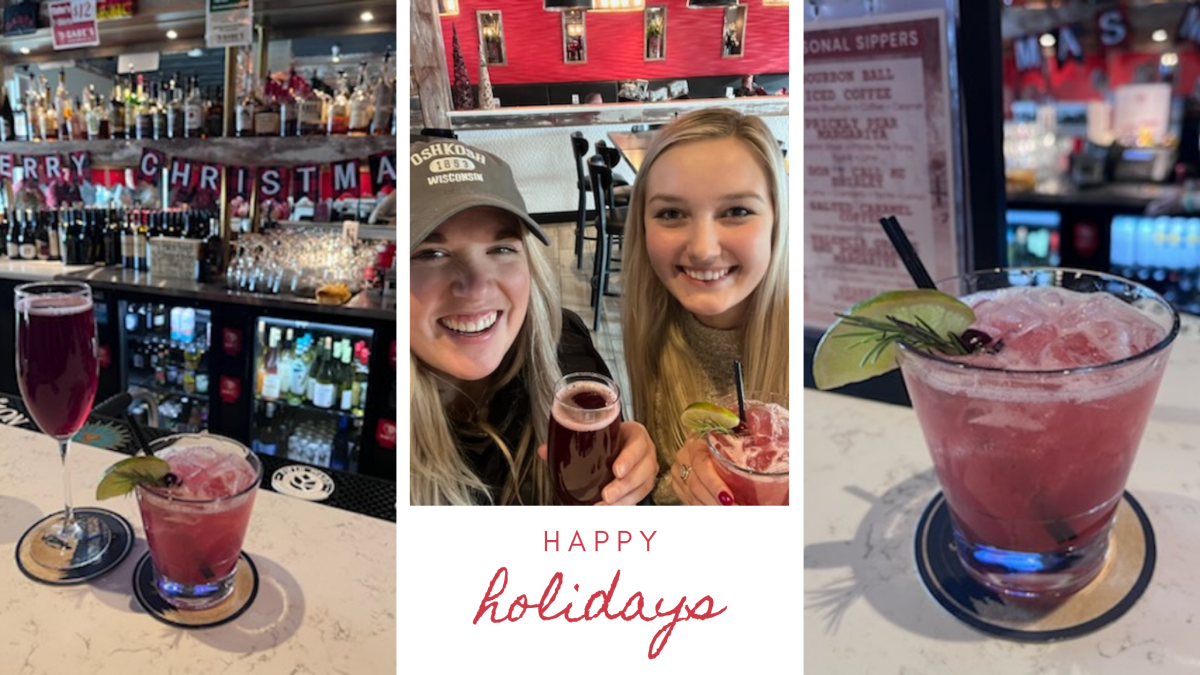 Stay the night in Oshkosh—click here for overnight options!