Welcome to Hudak in the City! In a nutshell, I am a sub-par blogger with a true love for food and fun in Oshkosh. Follow along monthly for updates on some of my favorite things to do, eat and drink in the greatest city in Wisconsin!!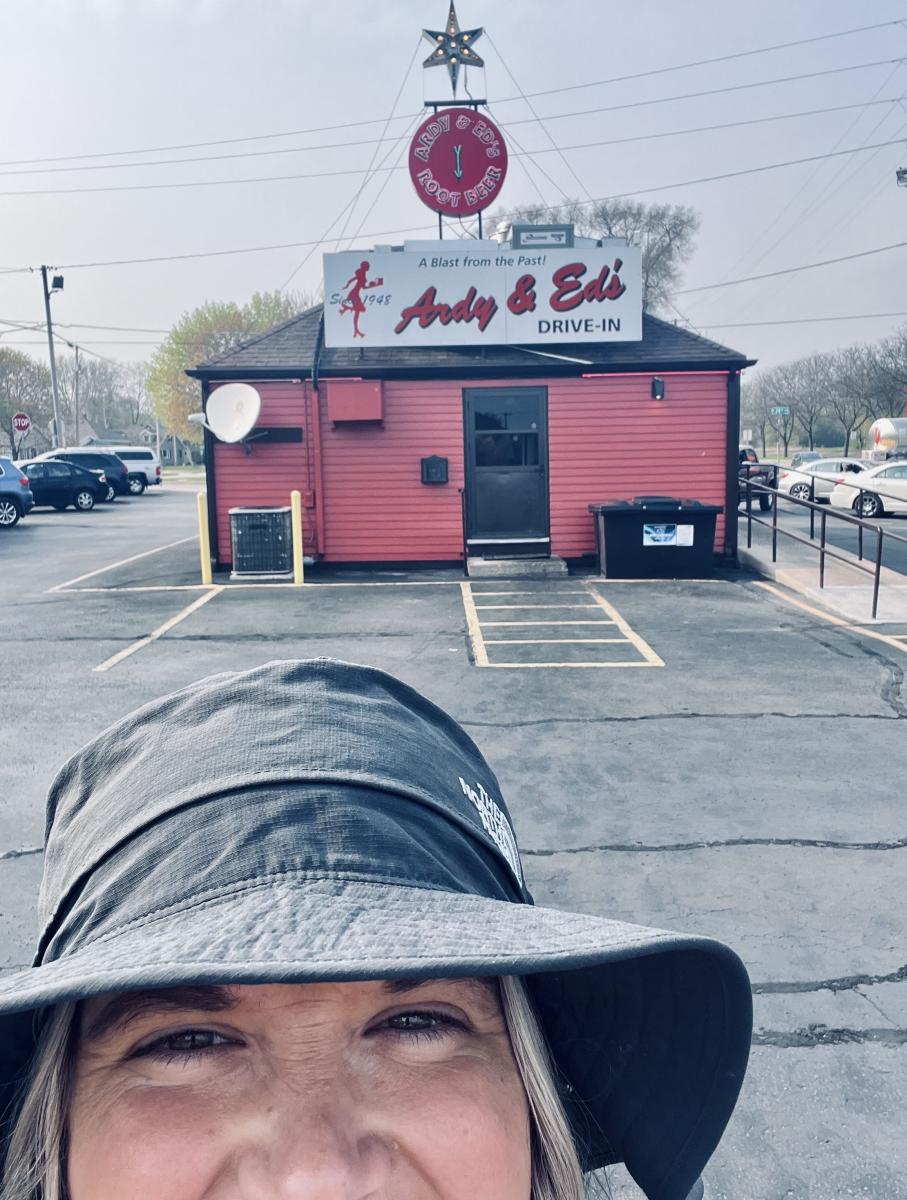 It's finally Summer, Oshkosh!! And you know what that means? Ardy & Ed's is back!! Owned by TJ and Valeta Rodgers since 2020, Ardy & Ed's has been an Oshkosh staple since 1948!! Truly unbelievable! Ardy and Ed's has been awarded numerous awards throughout the years, most recently in 2017 the new show "Retro Eats" with host Claire Burns filmed and aired on both the Travel Channel and the Cooking Channel. Along with TJ and Valeta, Chef Michael England is the Director of Culinary Operations and Mark Bidwell is the General Manager! Both were kind enough to share some of their favorites along with Trevor working the front counter and Jess being the waitress on wheels! (Yes, the waitresses use roller skates!)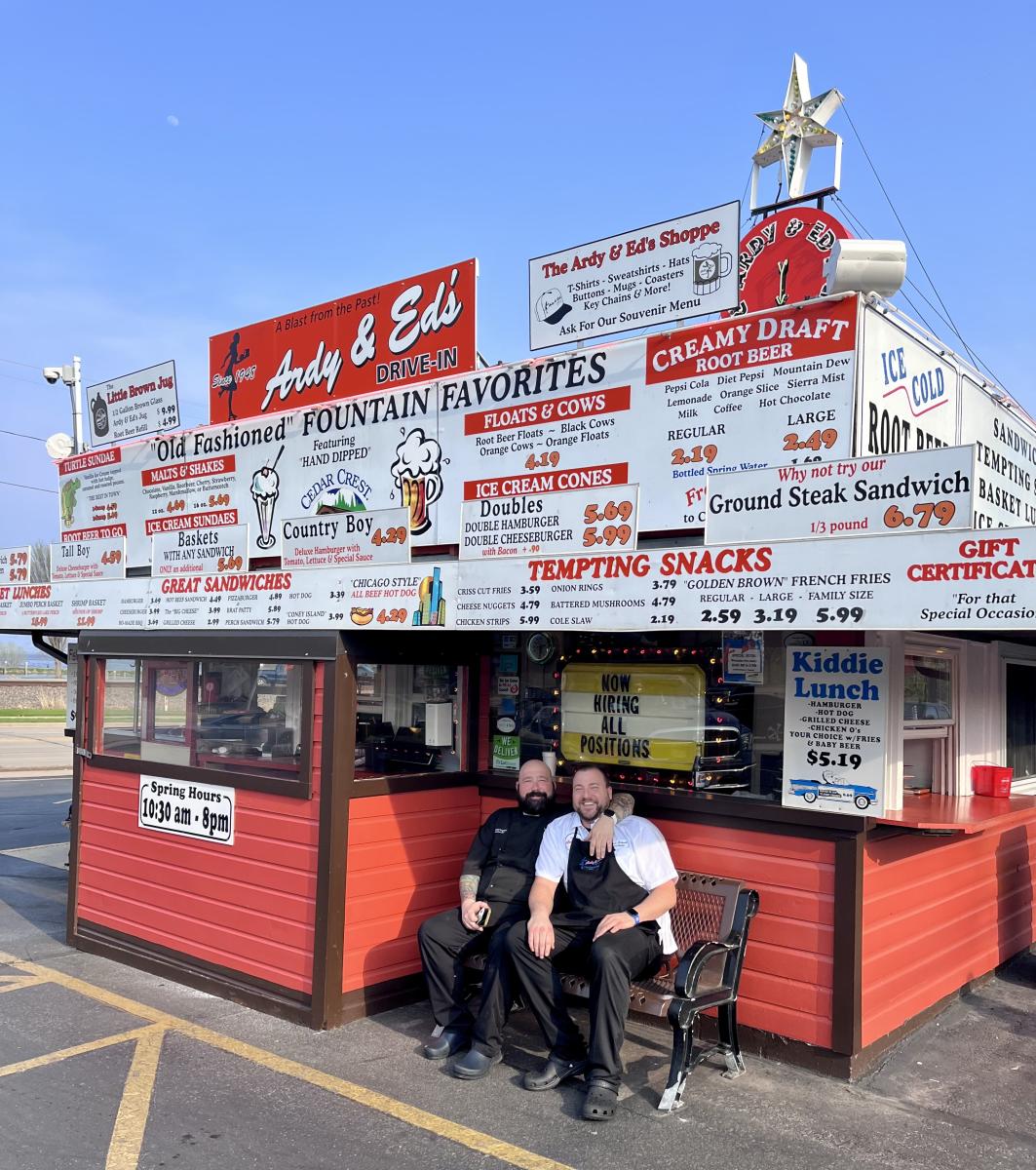 I had the pleasure to make a stop this week to try some new items that were recommended and I can confirm they definitely didn't disappoint!! Follow along and see if there are any items that catch your eye, chances are you are going to want to try them all!!
Let's start with the refreshment of choice.. If you aren't automatically getting the draft root beer when you go here, you should probably start!! We go ahead and get the gallon to go too because that stuff on a warm summer day, it doesn't get much better!! If you want the glass ½ gallon collectors bottle, it is only $10 and $5 for a refill!!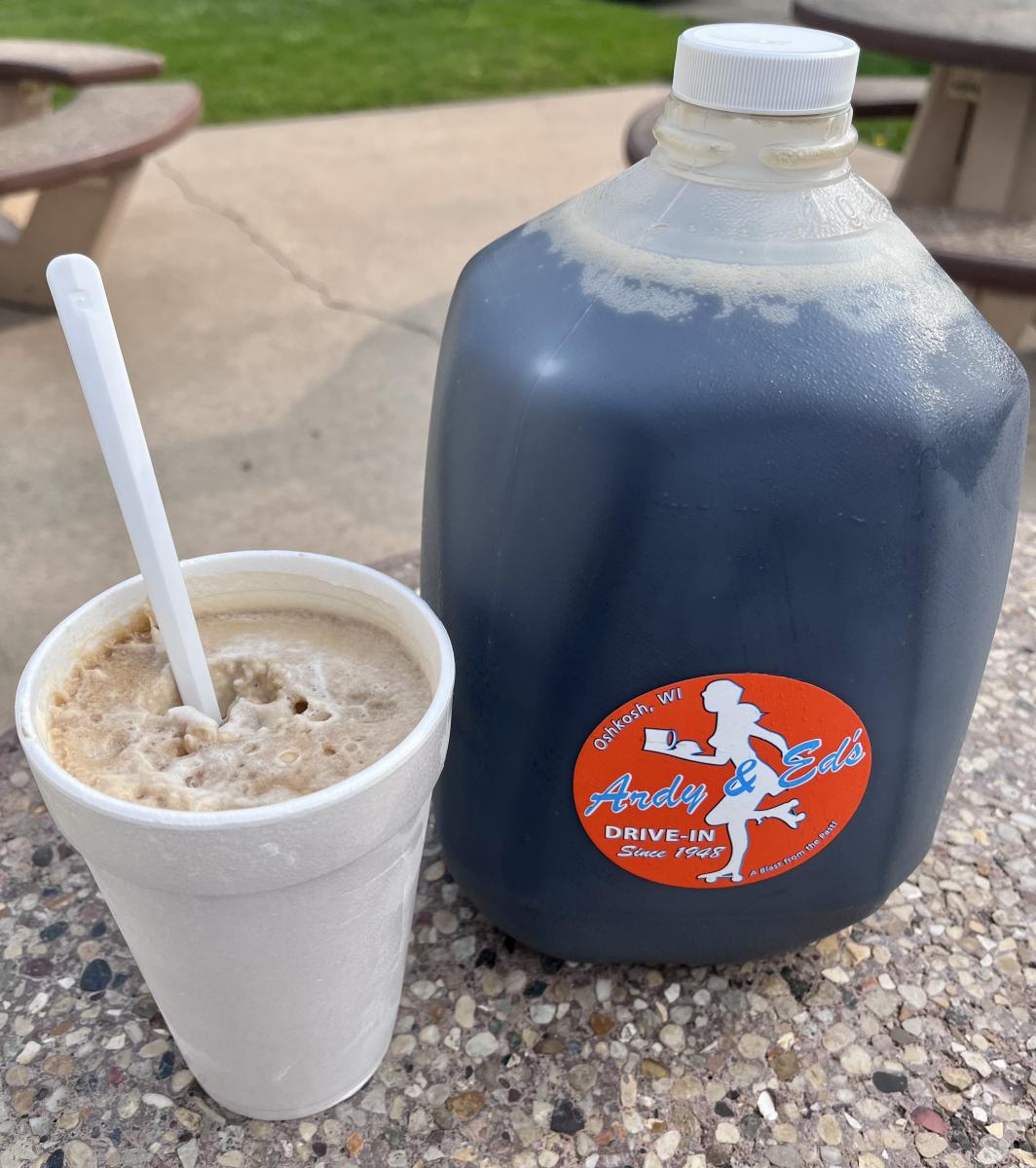 Next, you always have to go with the hot dog.. Specifically the Chicago Dog! (Chef Mike's favorite with a Turtle Sundae!) This Chicago dog is as good as you are going to find around here. Perfect poppy seed bun, tons of onions, relish, celery salt- just perfection!!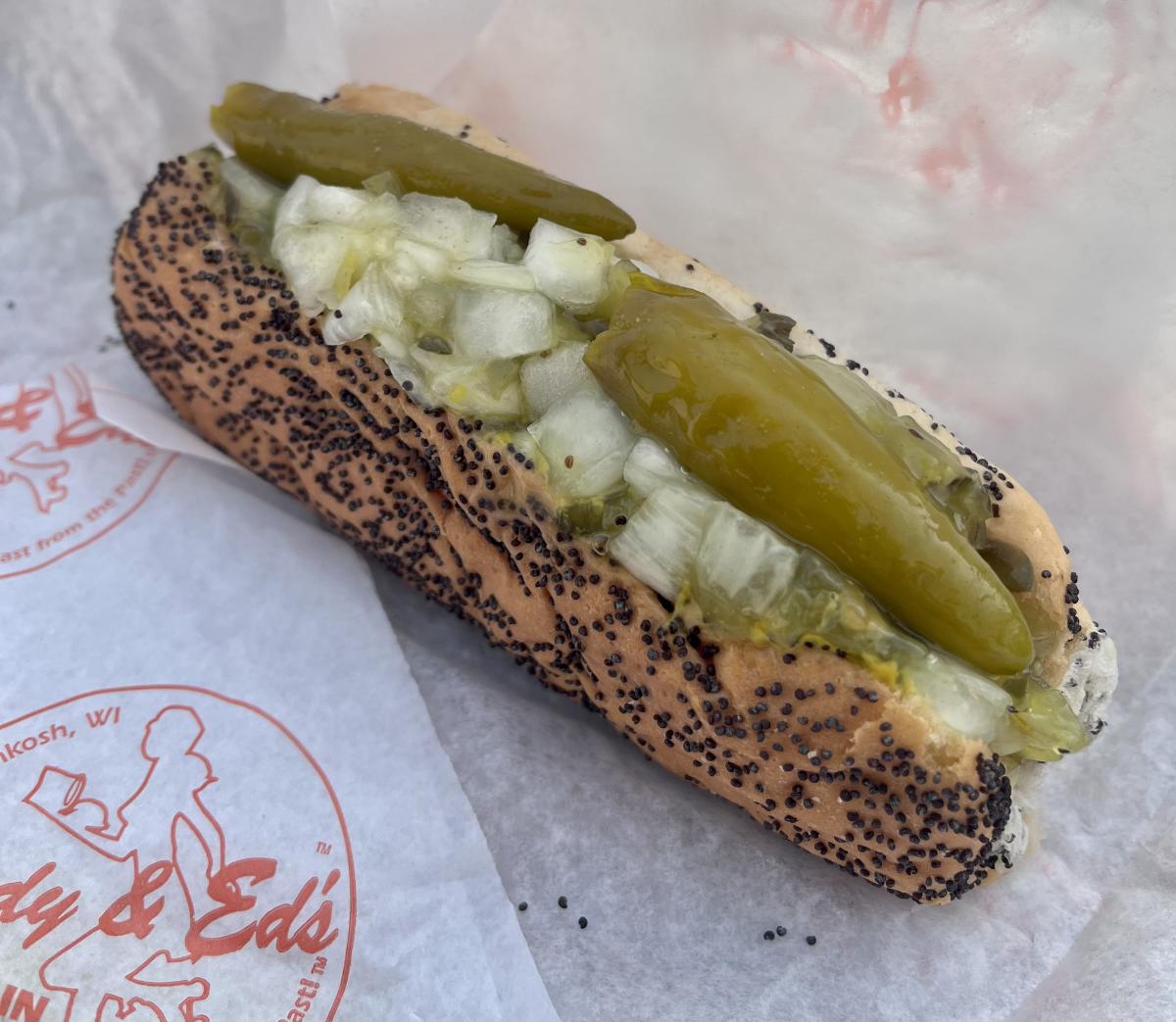 Once we saw Chicken "O's on the menu, we had to test them out! They are literally what they sound like- chicken nuggets shaped like an O. Honestly they were pretty ideal for dipping! You or your kids will love them! Ask for the Kiddie Cruiser meal to get them served in the classic car!!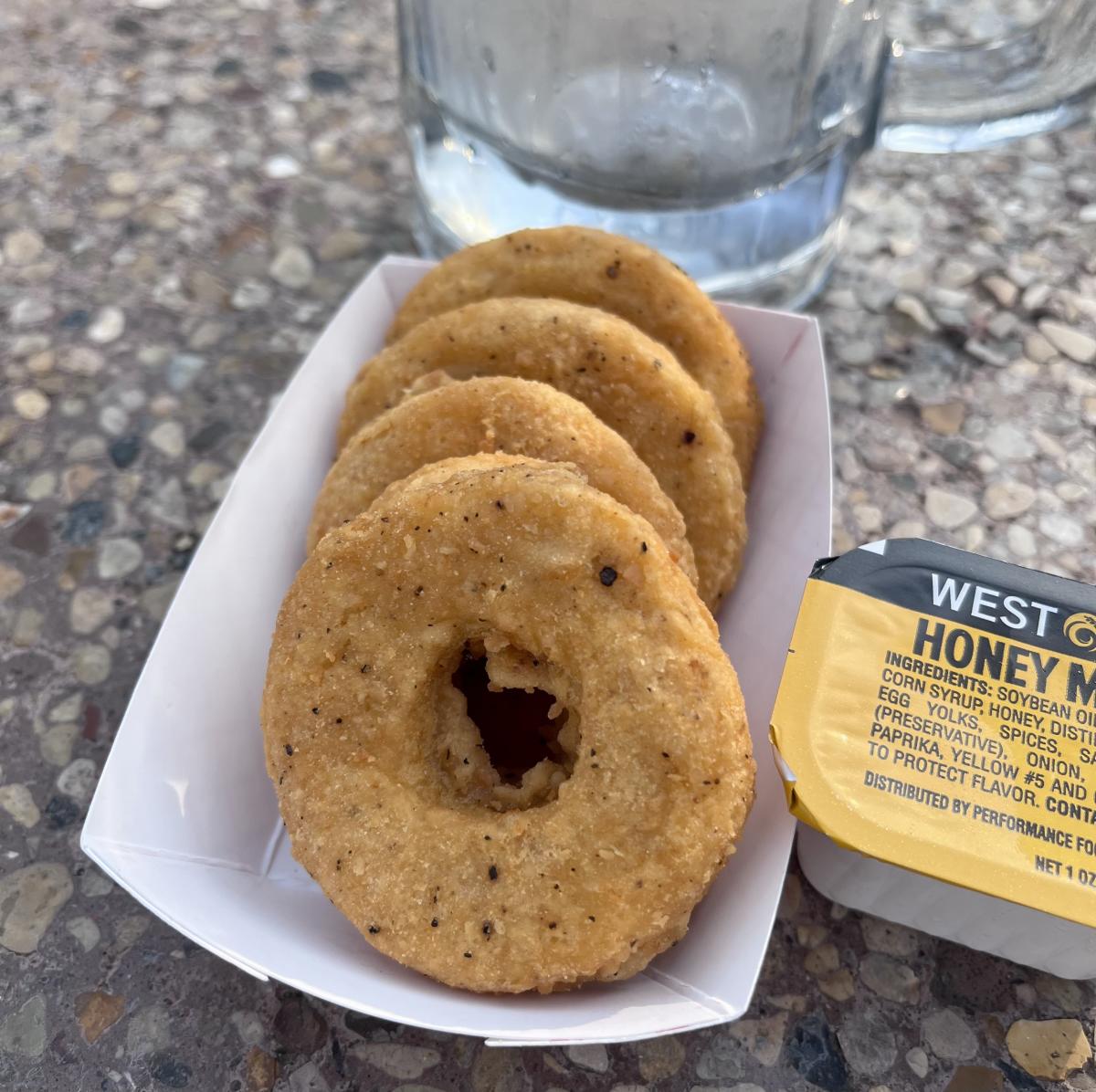 One of the number one requests for me to try was their french fries with homemade tartar sauce. You are all my kind of people because that is the ideal dipping partner for fries!! These were perfectly salted and crispy with the tartar being some of the best I've had!! Also, call me weird, but cheese curds are also delicious with tartar so we gave those a whirl. Absolutely recommend!!!! Last appetizer we tried was Ardy and Ed's coleslaw -- it was the perfect vinegar based coleslaw!! If you aren't a mayo type coleslaw person, this one is for you!!
Now for the sandwiches. We gave 3 of them a try and all of them were absolutely fantastic!! The Drive In Double was on our tray and it was described as "Summer on a bun!". A large brat patty, 2 pieces of cheese followed with a beef patty- you really can't go wrong!! Highly recommended if you are a brat patty fan!!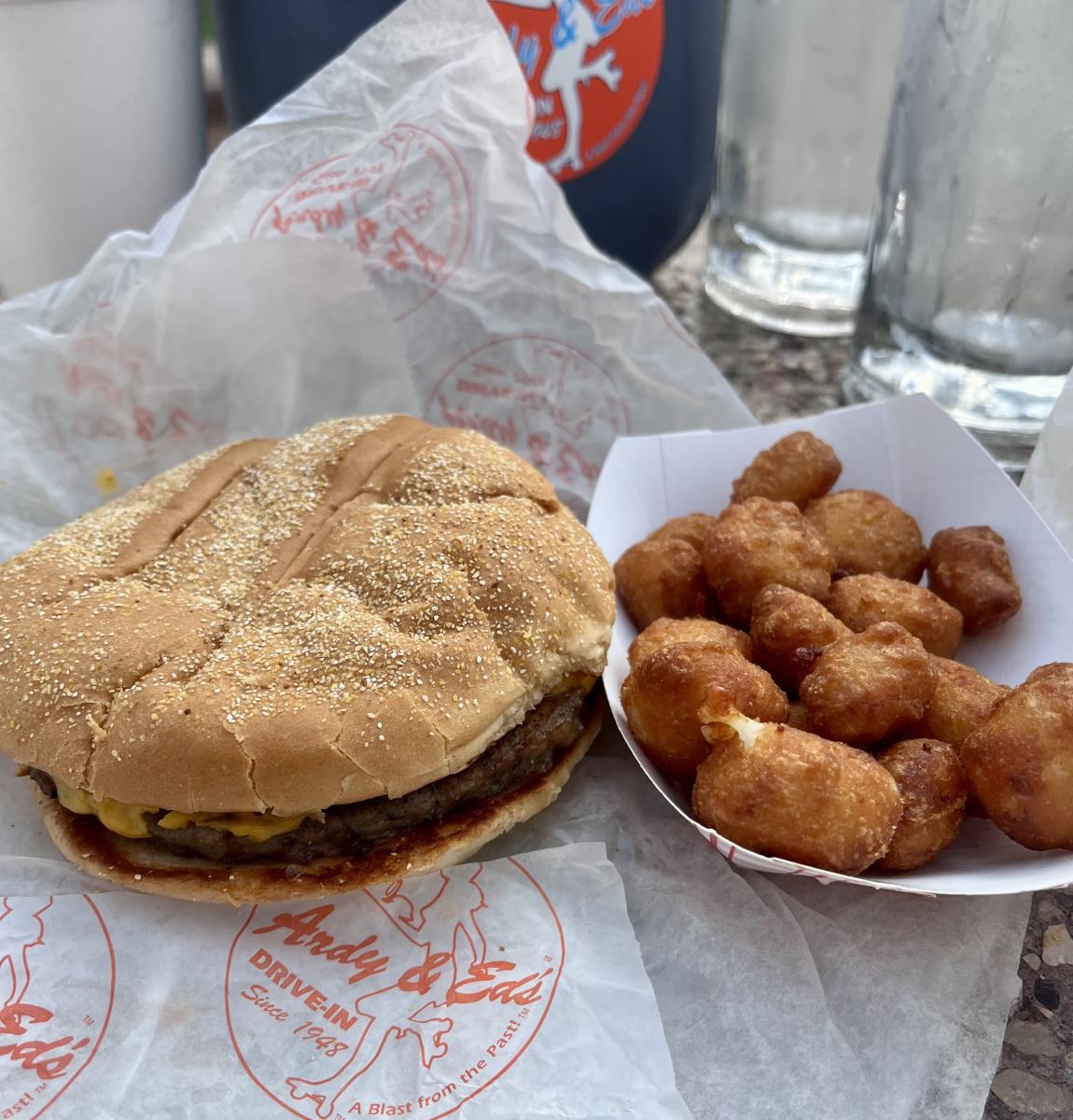 My personal favorite- Ardy's Super Burger… I am a diehard Big Mac fan and this burger checked the box and then some! Beef patty, sesame bun, lettuce, tomato, pickle, cheese and I added bacon because that is just always a smart move.. The burger is then finished off with some onion and thousand island dressing! Absolutely a huge sandwich and it is totally worth it!!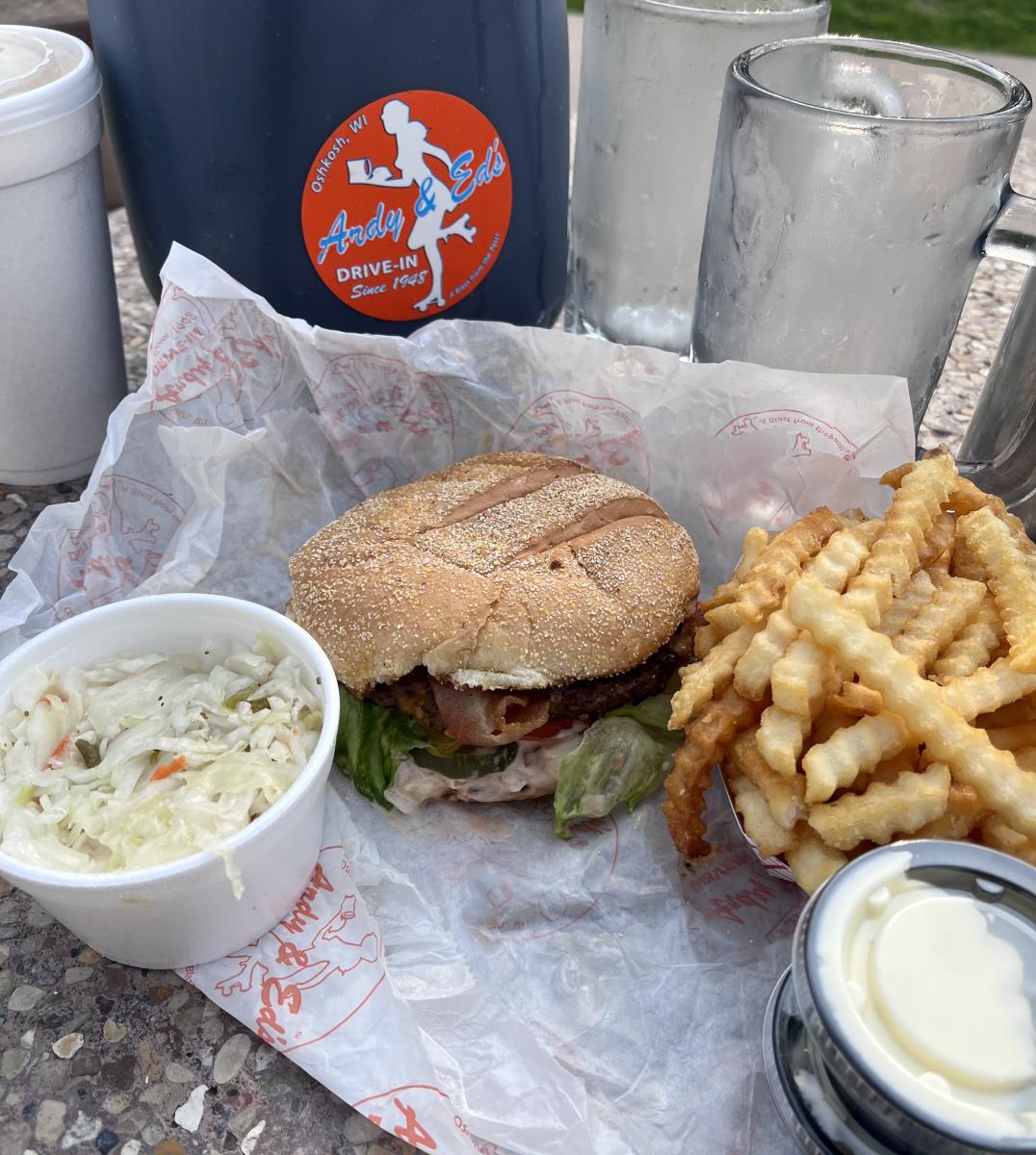 The third sandwich was a recommendation from Trevor and is the OG Chicken sandwich! In the chicken sandwich game that is currently going on around the US, this is definitely a contender!! Fried chicken sandwich with lettuce and tomato, (I added cheese and bacon because again, that is always the move!) You definitely need to give it a go!!!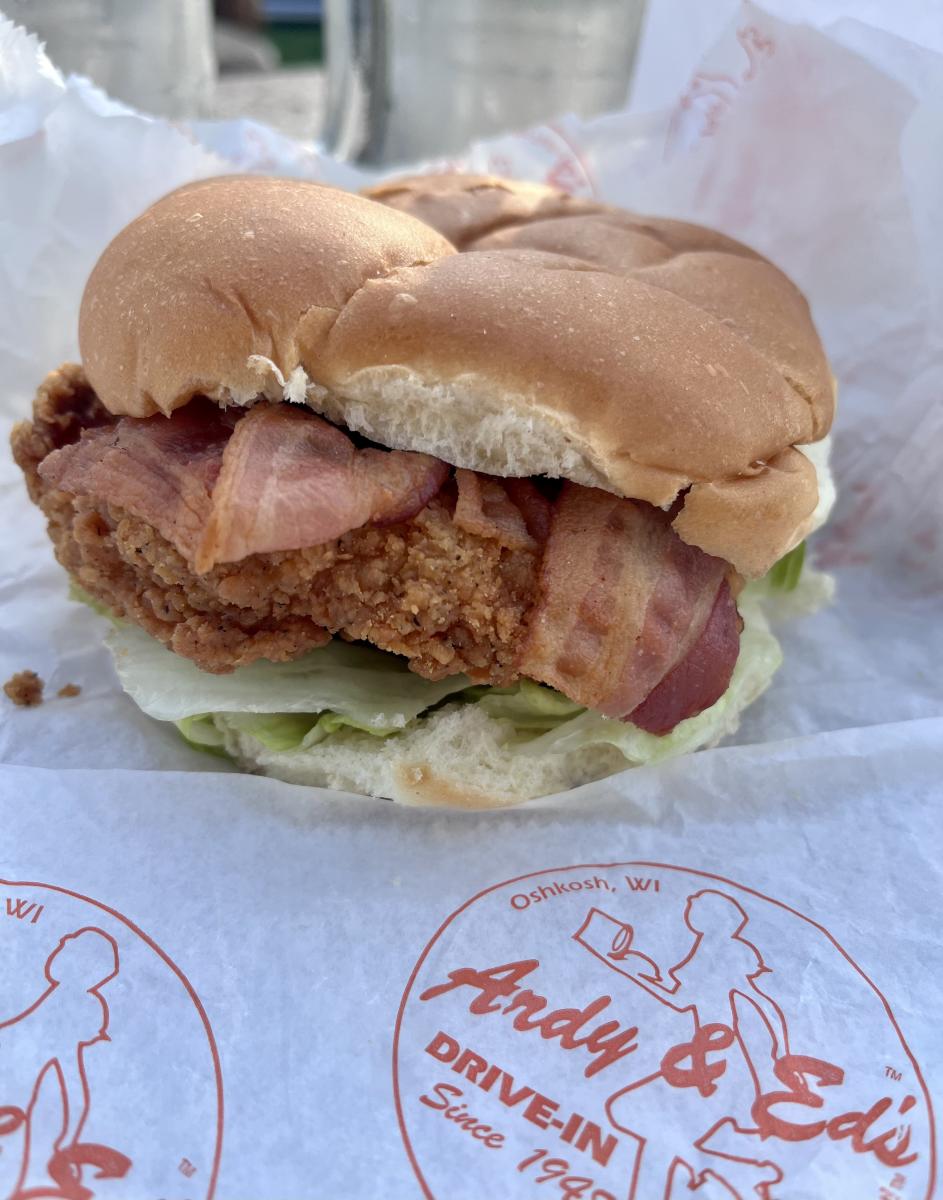 To finish off this epic meal, I opted for my all time favorite- a brown cow!!! Their delicious root beer mixed with vanilla ice cream to essentially create the root beer shake of your dreams. Absolutely delicious and 42 stars!!!
Thank you Mike and crew for showing me around and introducing me to some new favorites. Get out and try it Oshkosh! Hopefully I will run into you at Ardy & Ed's soon so we can chat about your favorites and spread some #SupportLocalOshkosh love!
Stay the night in Oshkosh—click here for overnight options!