Welcome to Hudak in the City! In a nutshell, I am a sub-par blogger with a true love for food and fun in Oshkosh. Follow along monthly for updates on some of my favorite things to do, eat and drink in the greatest city in Wisconsin! 
Jerry's Bar in Oshkosh is a staple for myself and many others! Read along to learn some fascinating history and some special treats you can try when you visit!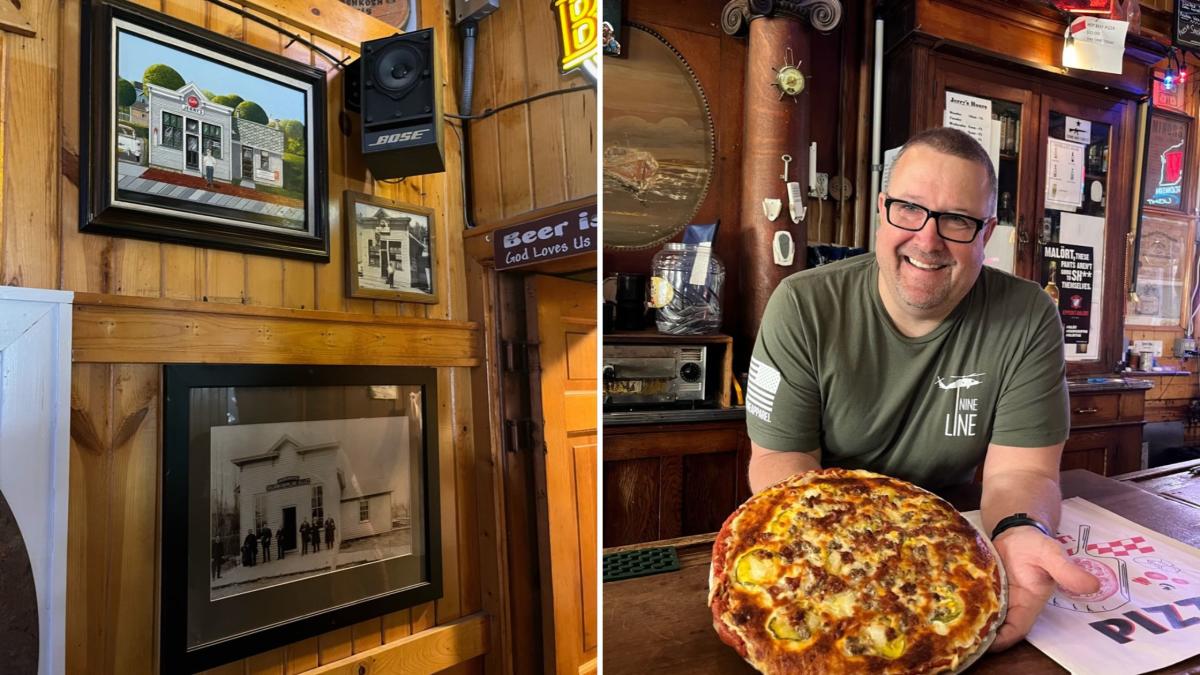 Owned by Scott Engel and Mike Koplitz and located at 1210 Ceape Ave, Jerry's is one of the oldest buildings in Oshkosh! According to city records, 1883 was when the building was built and was originally the Jacob Wendell Saloon and Bowling Alley. It officially became Jerry's in 1911 and was owned by Gus, who's nickname was Jerry. Jerry worked at Rahrs Brewery located down the road from Jerry's when the Jacob Wendell Saloon went up for sale, the owner of Rahrs pushed Jerry to buy it and open a bar of his own. As a good luck present, Charlie Rahr gave the front and back bar of Rahr's Brewery to Jerry's, (which is currently the bar that is there today!). It was a heck of a good luck present, because today Jerry's is still such an iconic bar in town.
In 1988 Scott Engel took over keeping Jerry's a family business. Jerry's is a huge advocate of Oshkosh and sponsors a ton of local charities and events around town. They play a huge role in the Otter Street Fishing Club, local dart, baseball and softball teams and numerous other organizations. They recently raised over a thousand dollars for our local humane society as well! You honestly can't find better people than the owners of of Jerry's!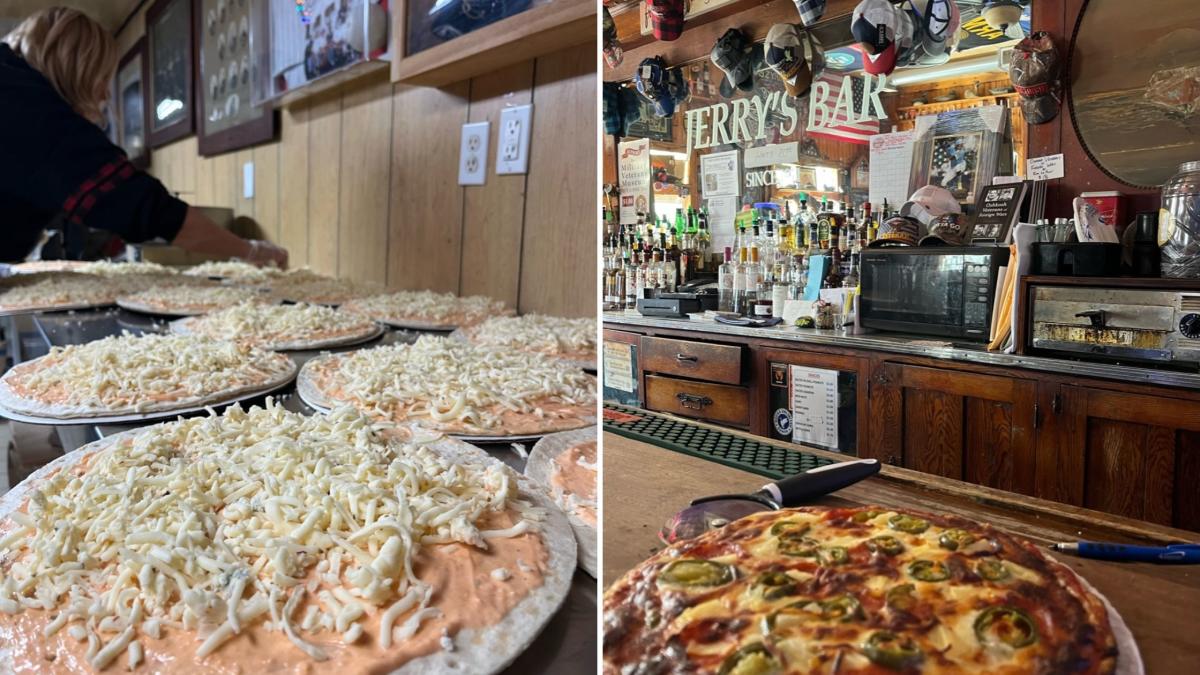 If you are in the mood for some fantastic pizza, make sure to swing into Jerry's to try their numerous homemade frozen pizzas made weekly! They pump out over 75 pizzas a week and usually sell them all! With flavors like the Hot Hawaiian (my person favorite with ham, pepperoni, pineapple and jalapenos), to Buffalo Chicken. They have it all! On our trip we got the Hot Hawaiian and the Bacon Cheeseburger which had beef, cheese, onions, pickles, ketchup, mustard and marinara, seriously so good!!
Fan of beef jerky? They have a smoker on site and make about 120 lbs of it every 3-4 weeks. It is a family recipe that has been used for over 40 years, obviously we sampled it and can confirm that you should pick up a pound or 4!!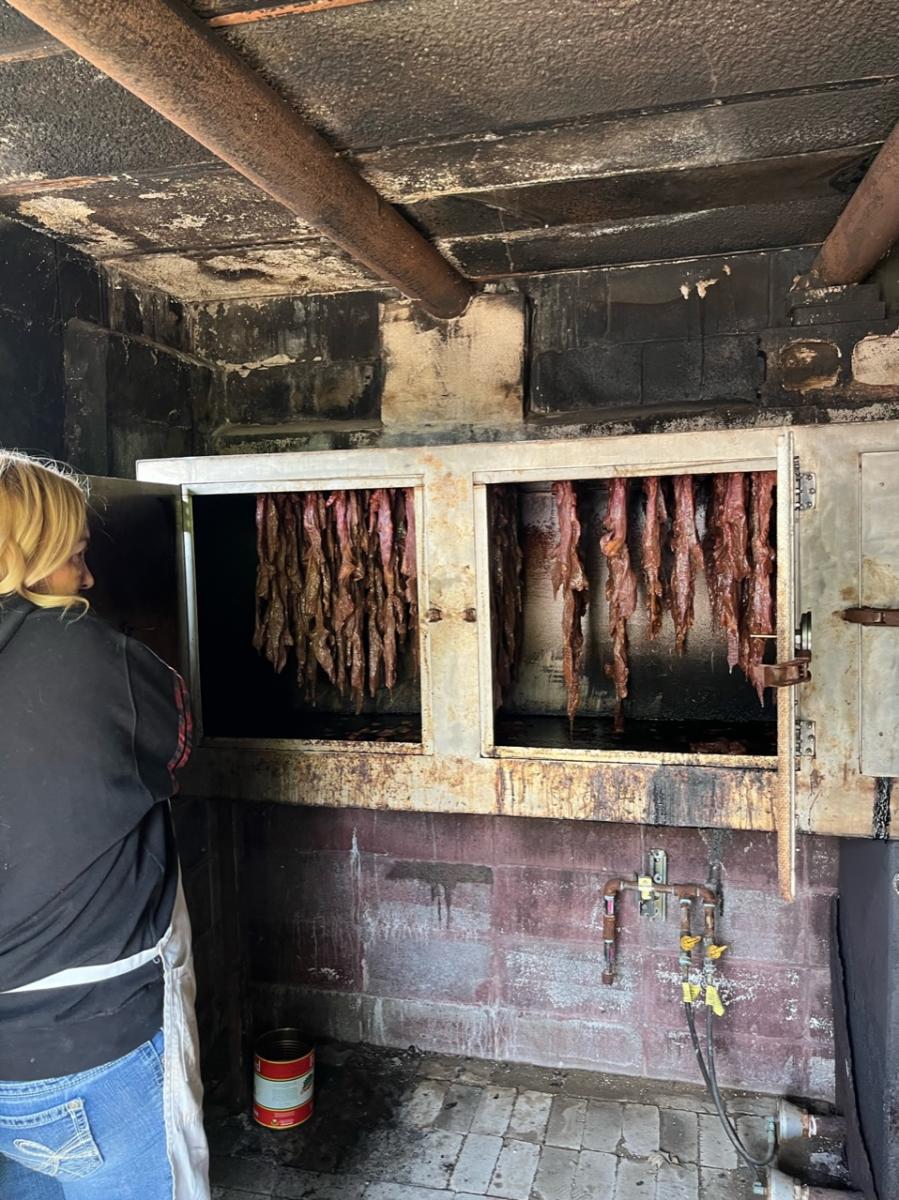 Jerry's needs to be on your places to stop soon so you can check out the history in the bar and have a fantastic pizza to go with it! Say hi to Scott and Kopi from Devon and check out your new favorite local watering hole!
Don't forget to tag Discover Oshkosh in your adventures at Jerry's on Facebook and Instagram for a chance to be featured!
Stay the night in Oshkosh—click here for overnight options!