Welcome to Hudak in the City! In a nutshell, I am a sub-par blogger with a true love for food and fun in Oshkosh. Follow along monthly for updates on some of my favorite things to do, eat and drink in the greatest city in Wisconsin!!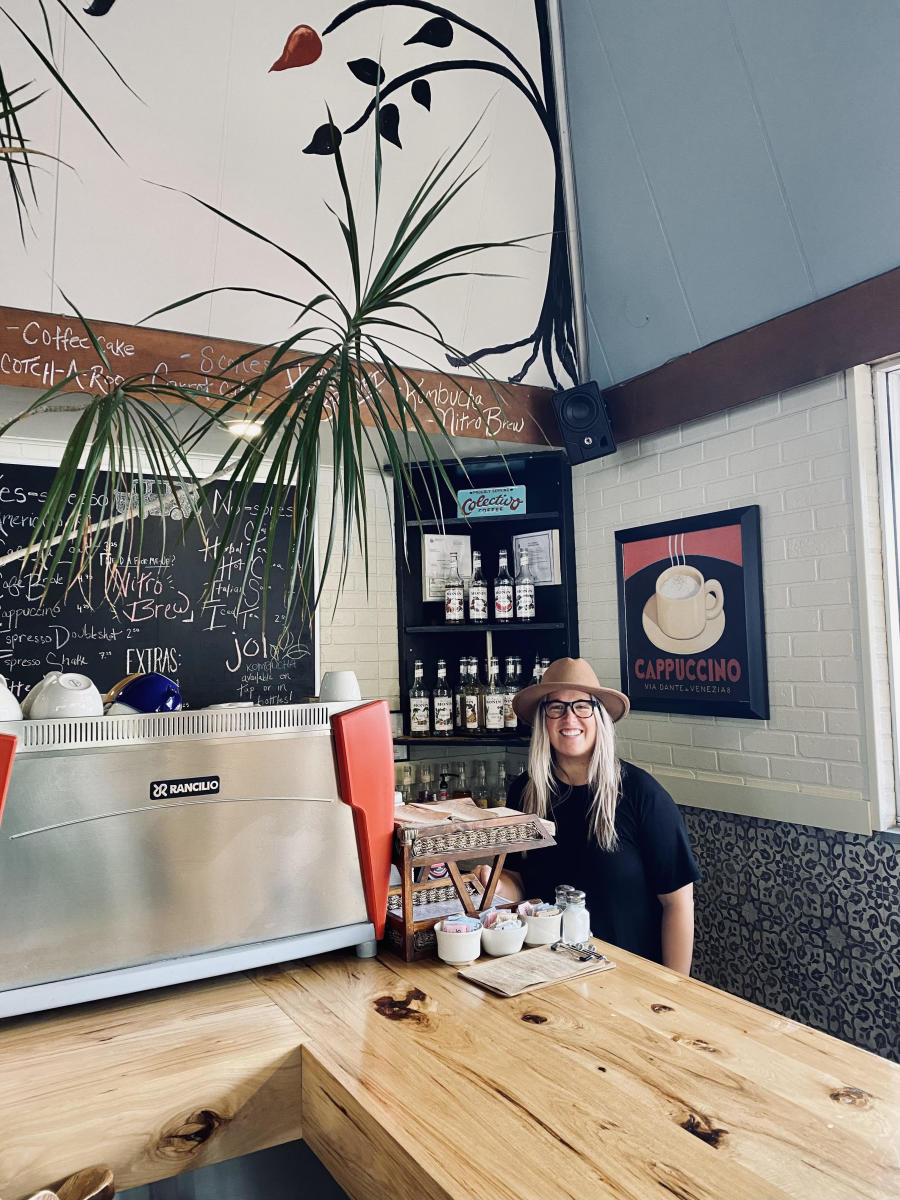 Who likes coffee? (Raises hand.) Who likes fantastic food? (Raises hand.) Anyone looking for the cutest little cafe' that serves both?? Pilora's is your place. Pilora's Cafe' was opened in 2002 and is owned by Cory Tellock. I have been coming here since college days and there are still familiar faces when I come in, truly a fantastic staff! I spoke with Mary who had worked there for 17 years and one of her favorite things about Pilora's is that they were always told as employees to be kind to everyone. She said, "We never know what someone else is going through, so be kind to everyone."  I asked her what her favorite thing on the menu was and she laughed!  It was too hard to pick just one, but a few of her favorites are the chicken salad, cornbread pancakes and the beer cheese soup, (can confirm, the beer cheese soup is literally some of the best ever!!). Cory, my hats are off to you for having such a great business, because this is truly one of my favorite little gems Oshkosh has! Every time I have family come and visit, this is a must stop place for them too!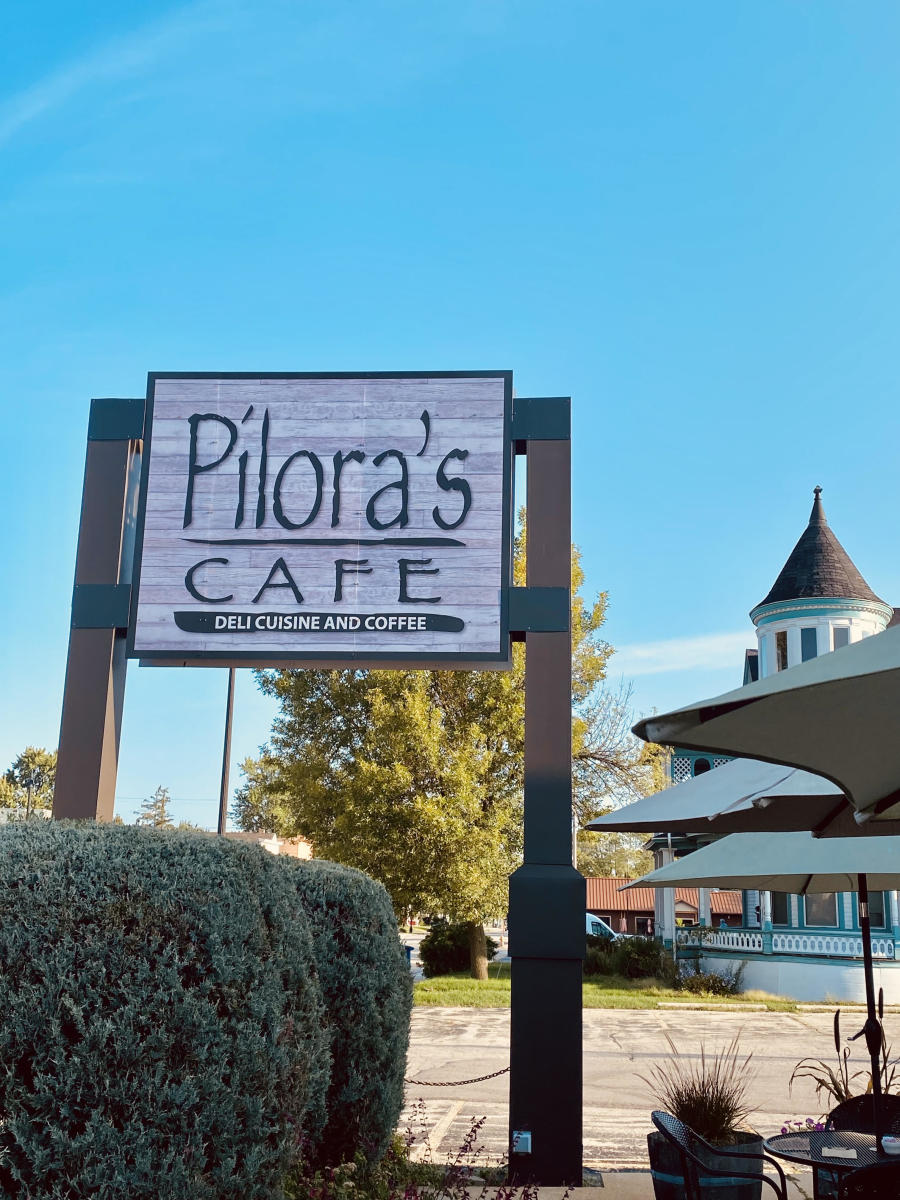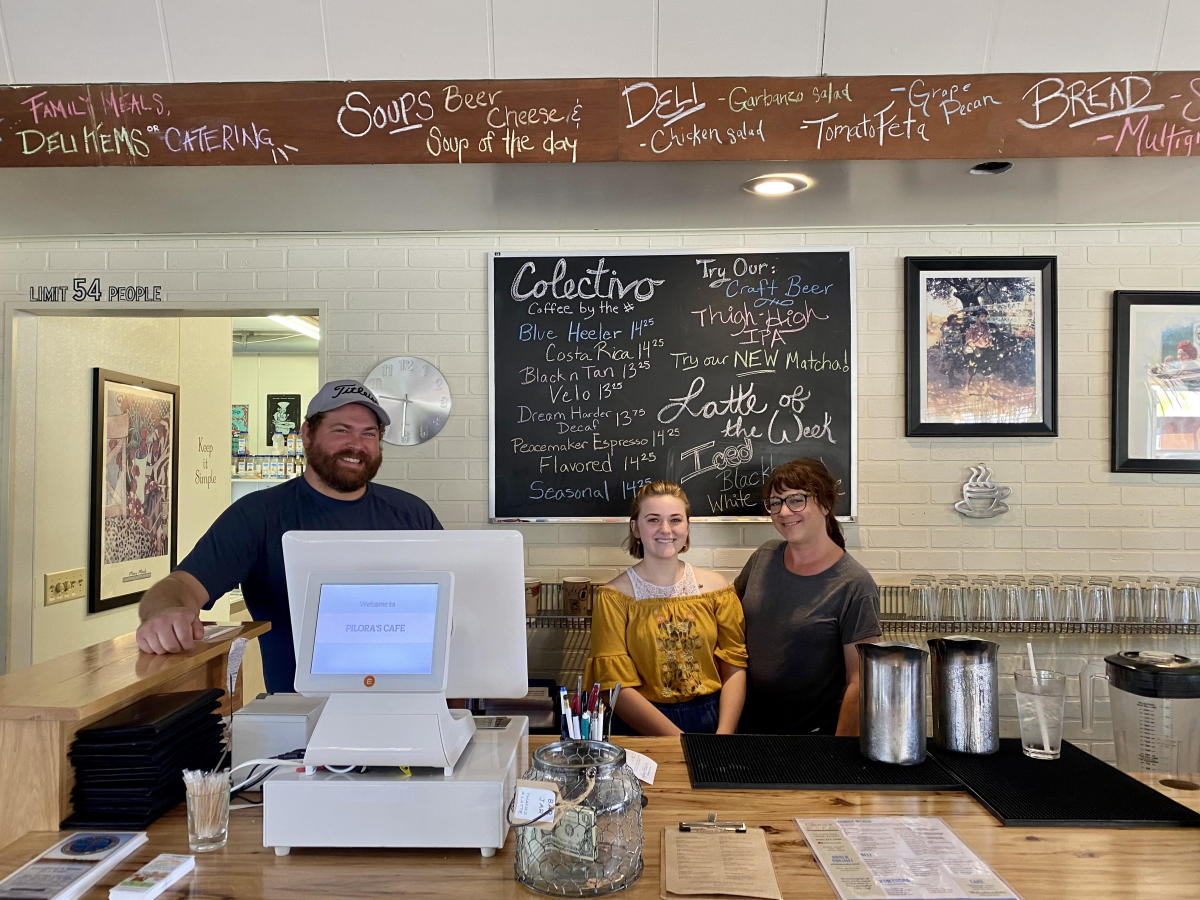 What did we all have today, dang near half the menu! Let's get into it!  If there is one thing that I get religiously when I come here, it is the Garbanzo Bean Salad.  Garbanzo beans, celery, onions, pecans and the most delicious dressing all come together to make this an absolute must when you come!  Available as a side or as a full salad (pictured), you have to try it!! Word on the street is that the new Oshkosh Food Co-Op also sells this in their deli....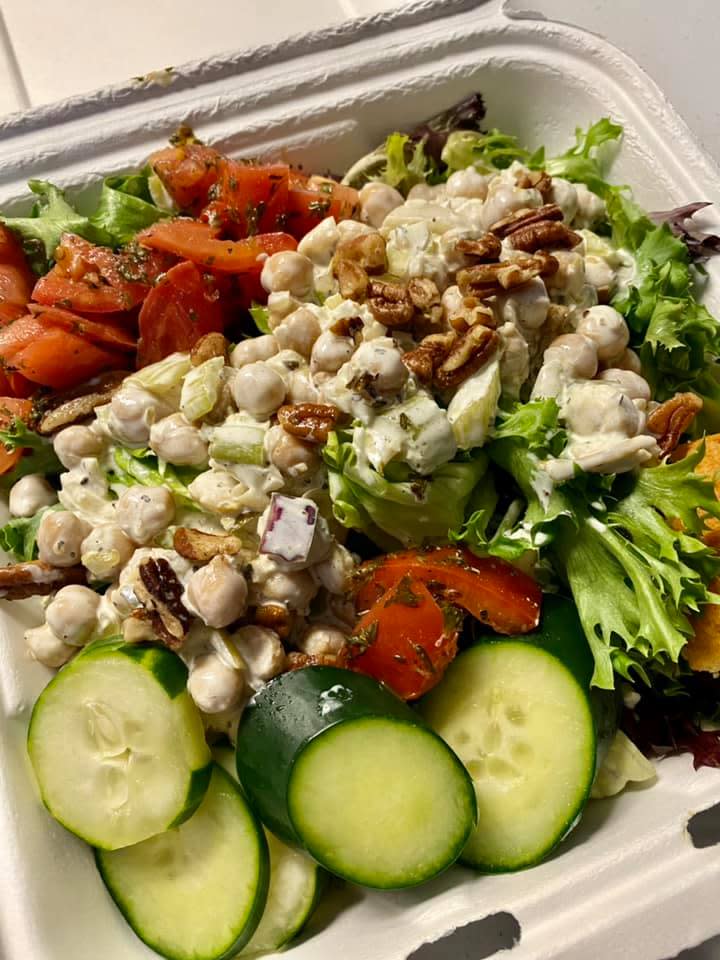 My other cult favorite is the Moroccan Chicken. Good lord, truly one of my favorite sandwiches of all time! Remember a couple blogs ago when I talked about my love for Sourdough bread? Naturally this sandwich starts off with the best local sourdough, then they add grilled chicken, local uncured ham, and their homemade green olive cream cheese. You guys. This cream cheese 100% makes the sandwich. Also available as an ala cart item, I tend to order this cream cheese and a couple bagels to go because it is that good! Served with their Pilora's potatoes, (hello cheesy potatoes!), doesn't get much better! (Also available as a Family Meal! More on that to come..)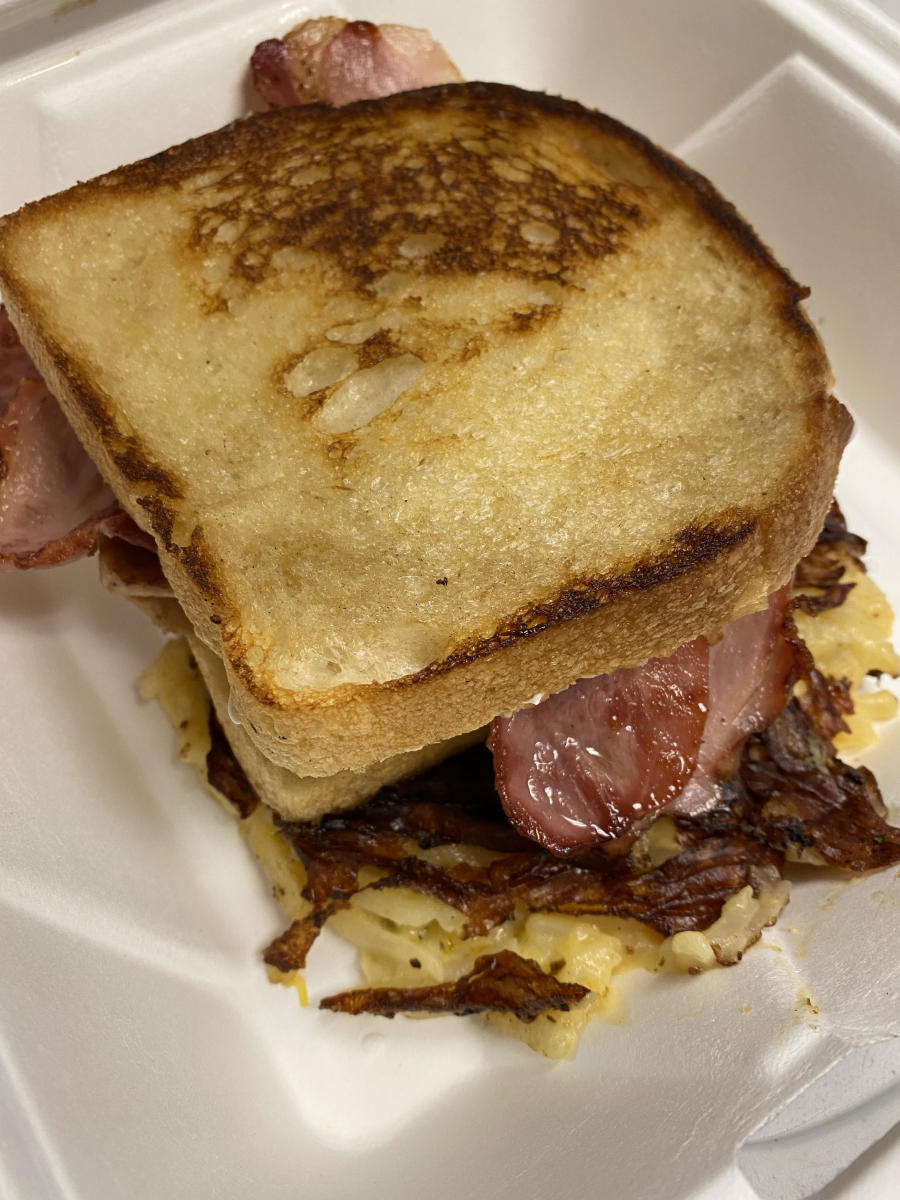 Pasta is a fast way to my heart, and their mac and cheese really pulls at my heartstrings! With options to add, we added the Cajun chicken and gave it 12 stars!! Great comfort food and perfect on the rainy day that we had it!  We also tried the French Toast, Athens Beef sandwich and the Avocado Turkey Wrap!  (all amazing!)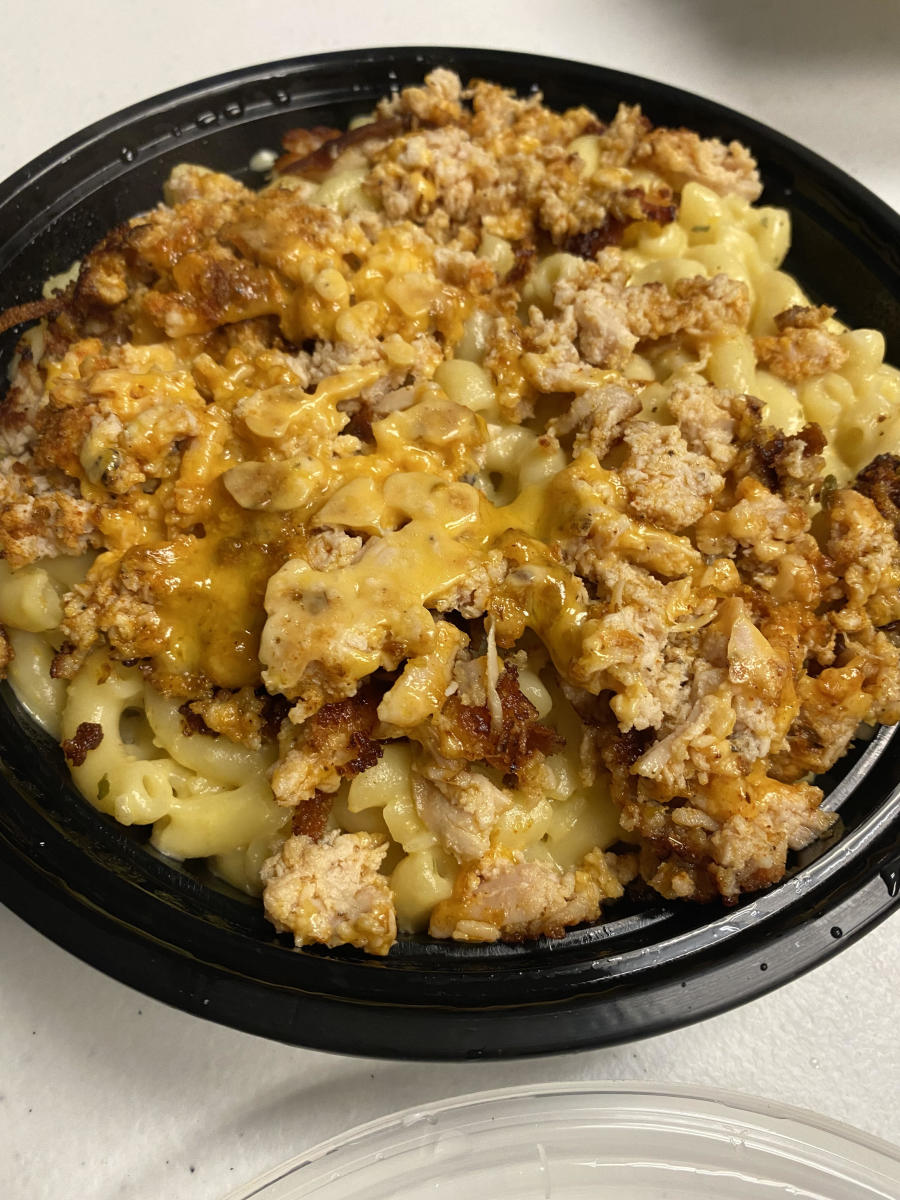 Another of my favorite aspects of Pilora's is that they have a deli! Check their website and online ordering for some of your favorites you can get in pint size options for an easy dish to pass or lunches for the week! Online grocery shopping is becoming even more popular and how awesome it is that we can do it at a local cafe!  Pilora's also offers Family size options and catering! Breakfast, lunch, you name it they have it!! 


While I could talk about multiple more food items that I like to eat there, let's chat about coffee! They serve Colectivo coffee and it is so good! My personal favorite coffee treat when I go there is their Chai Charger. I usually do vanilla chai and they add a shot of espresso to really get the day going! I haven't tried it yet, but on tap they have Nitro coffee and Homemade Kombucha! They really are a full service shop offering more things than I can write about! They have Howler's there for you to fill with Kombucha and take home.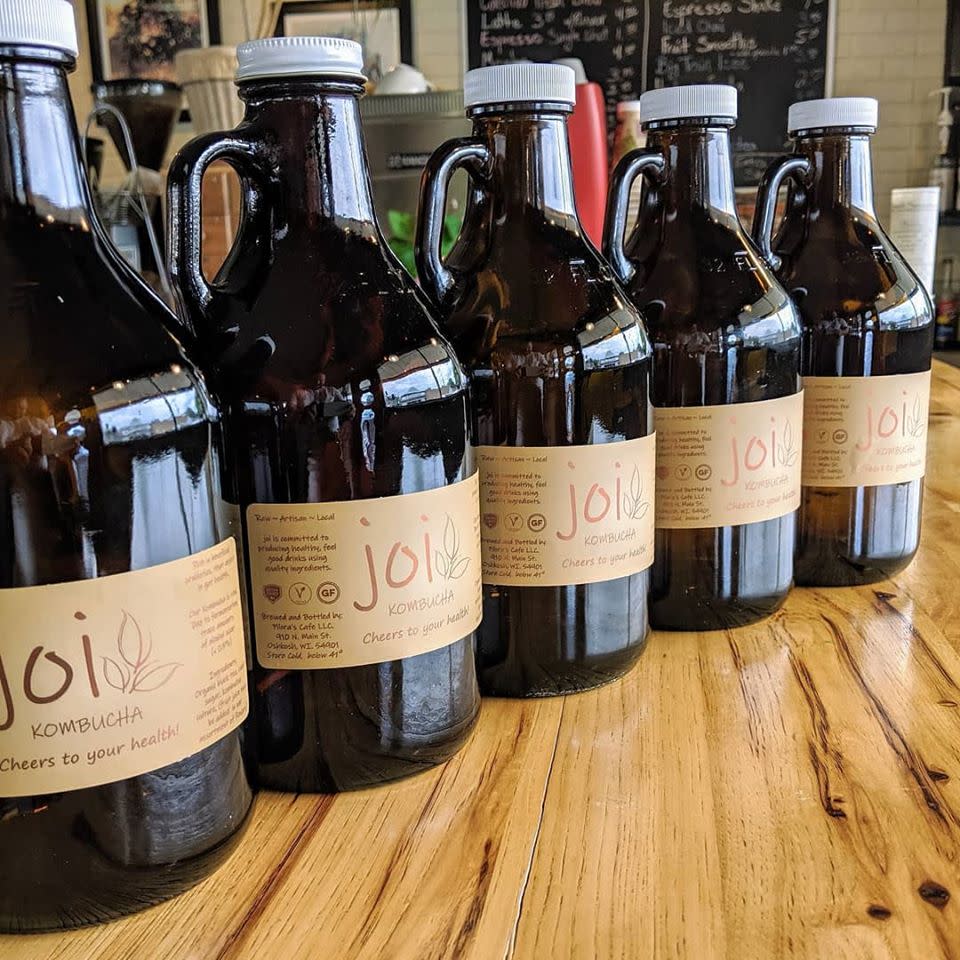 I know I say this almost every blog, but we are truly lucky to have this place in Oshkosh. Homemade, fresh, delicious- honestly can't say enough good things about Pilora's! Hours are 8-2 Tuesday through Saturday and I hope to see you there soon to hear about your favorites! I will never turn down a trip here to try new favorites, so let's hear yours!
Stay the night in Oshkosh—click here for overnight options!