Welcome to Hudak in the City! In a nutshell, I am a sub-par blogger with a true love for food and fun in Oshkosh. Follow along monthly for updates on some of my favorite things to do, eat and drink in the greatest city in Wisconsin!
Pizza lovers unite! If you are looking for the coziest atmosphere and some of the best pizza around, you have to check out Ratch and Debs!
Ratch and Debs has been family owned in Oshkosh since 1991 and is currently ran by Ratch, Mandy and Carrie. (Ratch comes from their last name, Ratchman, as a fun fact!) Family owned for 32 years is an awesome feat and we are lucky to have them here!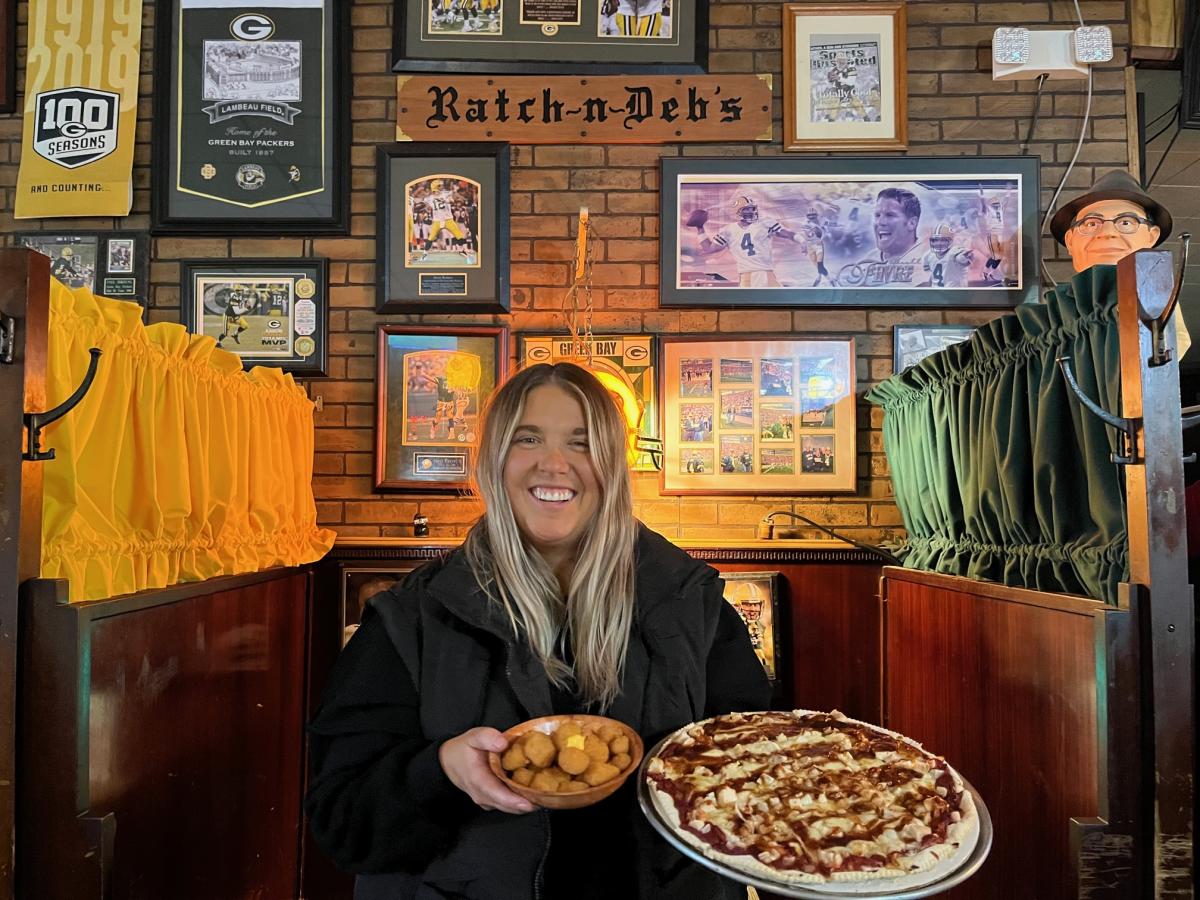 Belly up to the bar Monday- Sunday 11-9 for one of their delicious pizzas or sandwiches! We picked a rainy day to hang out with Mandy at the bar and we didn't want to leave! Mandy mentioned a very popular offering they have that guests love is their Packer buses. Ratch and Debs takes a bus to all Packer home games! Give them a call to reserve your spot. 
With over 1,000 pizzas made weekly, you can order for dine in, carry out, delivery or un-baked so you can bake later! Read along to see what some of our favorites were! (PS- Mandy's favorite is Sausage extra sauce, we're gonna have to try that next!)
We started off with some cheese curds and wings and we were not disappointed! Extra crispy wings and cheese pull approved curds will definitely have us coming back for more!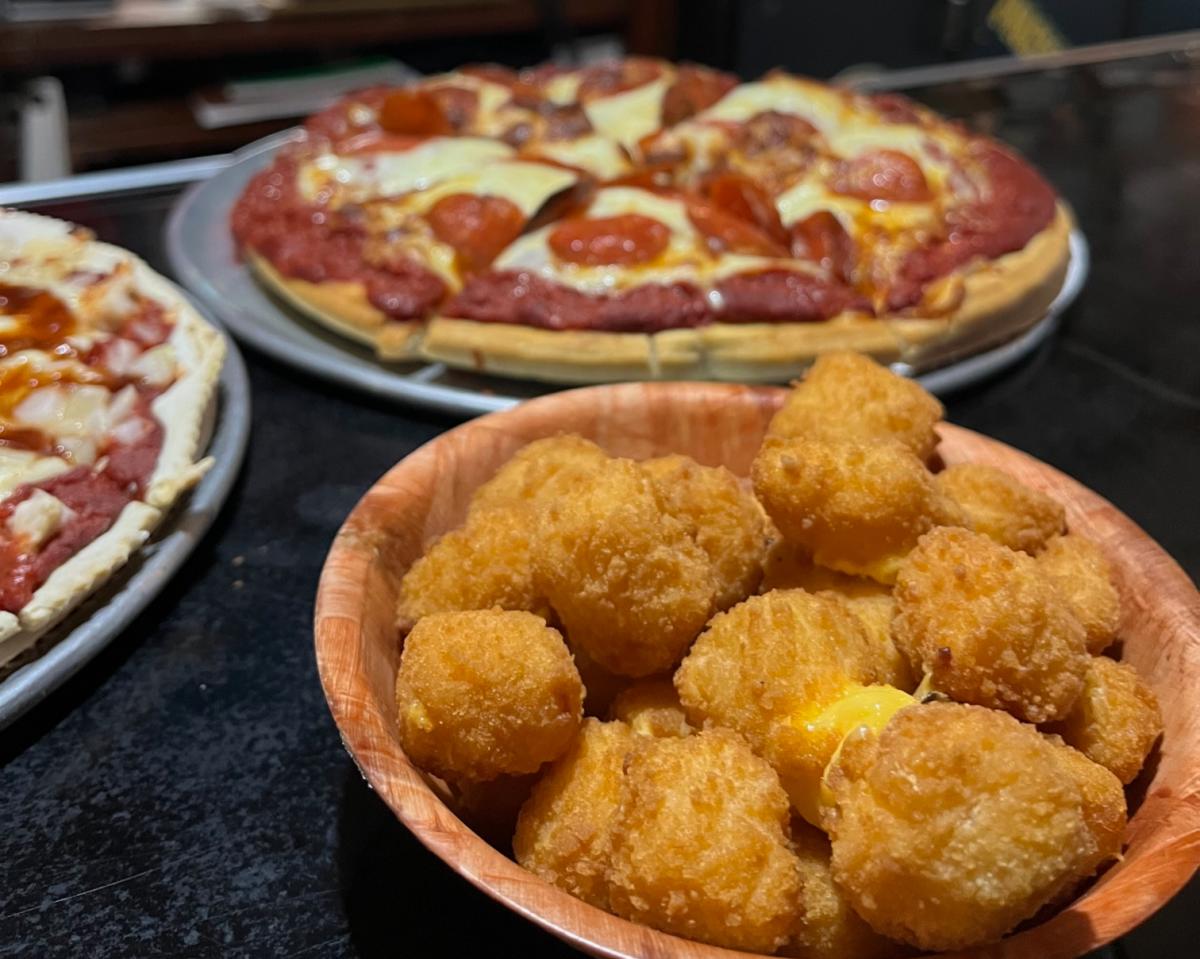 Sucker for a good ham and cheese sandwich? Theirs is delicious! Piled extra high with ham and American cheese, it was the perfect rainy day sandwich!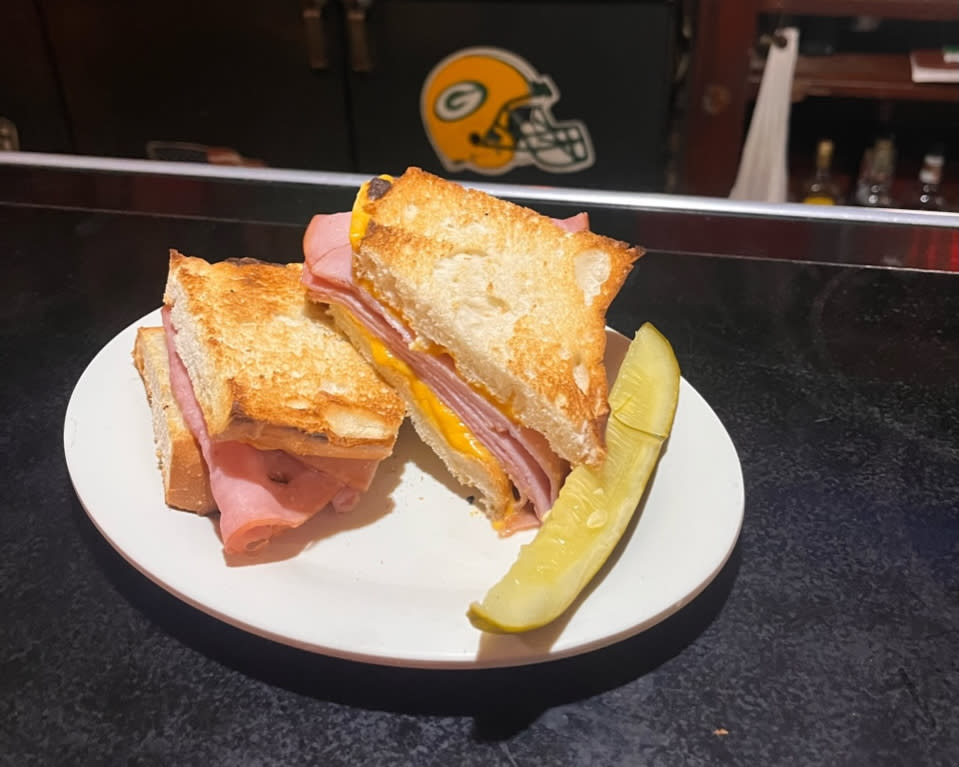 Next up was the pizza! They offer two different types of crust, thin crust and deep dish! Naturally we had to fry both and we loved each of them!
First was a thin crust BBQ Chicken pizza. Marinara sauce, topped with chicken, onions and a bbq drizzle- you can't go wrong!!
Our deep dish option we kept simple and went with a classic Pepperoni! Perfect amount of cheese and sauce, we all wanted more!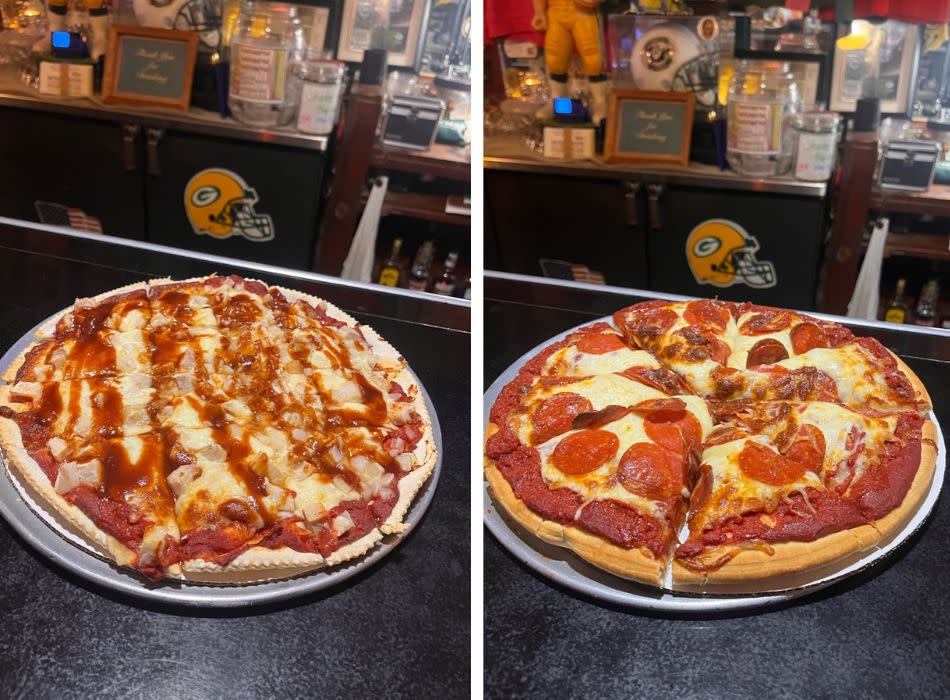 Not pictured, but also sampled, my favorite pizza- thin crust Pepperoni, onion and banana pepper, extra cheese extra sauce! Order it and report back, you won't be disappointed!!
Please go try Ratch and Debs and let us know some favorites we missed! You can't beat the people or the food! Some of the best of both in Oshkosh- cheers!!
 
Share your Ratch and Deb eats with us by tagging Discover Oshkosh on Facebook and Instagram!
Stay the night in Oshkosh—click here for overnight options!