New to Oshkosh - enjoy kayak rentals at a self service kiosk in Miller's Bay at Menominee Park! For $20, take out a kayak for up to 2 hours and paddle your way around Menominee Park on Lake Winnebago!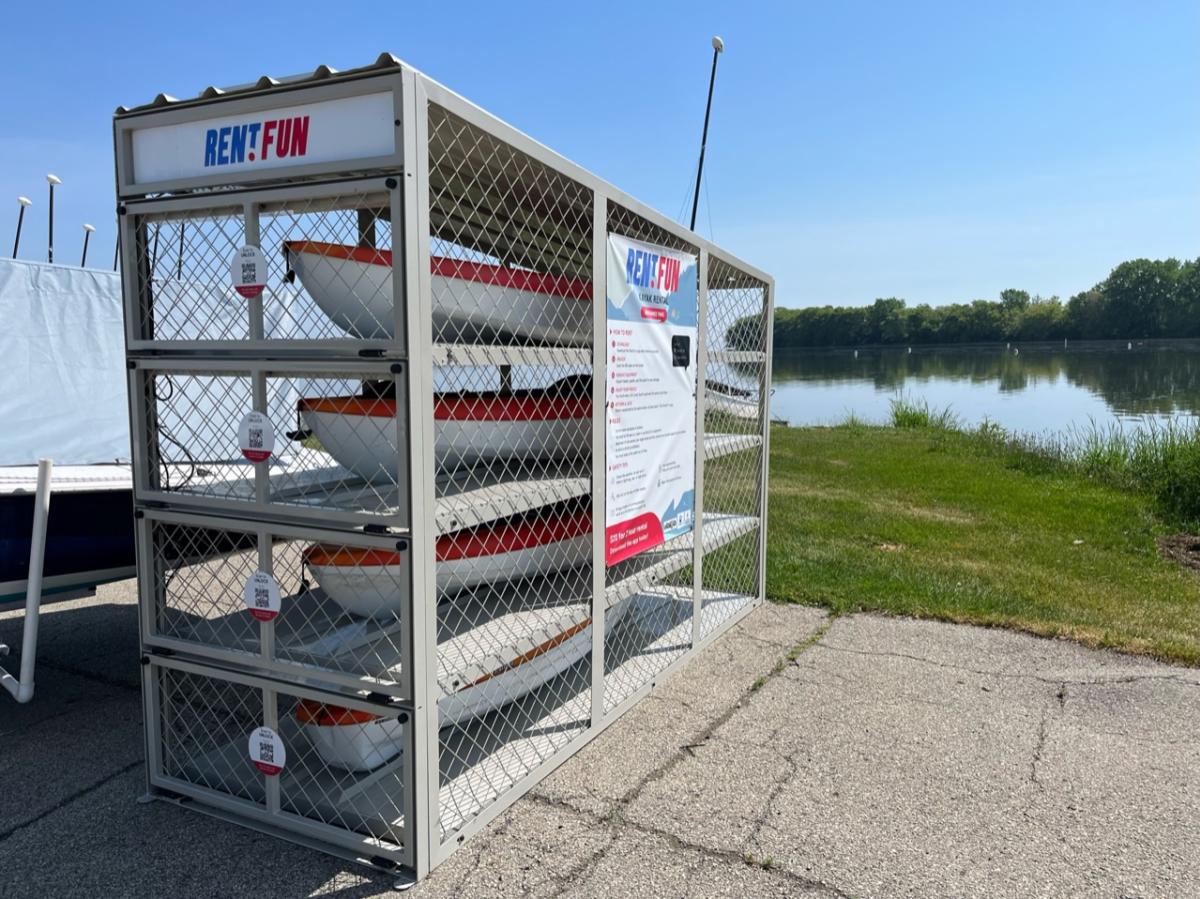 Thanks to the Oshkosh Parks Department, Discover Oshkosh, and the Oshkosh Area Community Foundation - kayakers can download the Rent.Fun app and easily rent out one of the four kayaks available. Each kayak rental includes a paddle as well as a life jacket.
Follow these easy steps!
1. Download the Rent.Fun app.
2. Scan one of the four kayak rental boxes, enter your personal information and add card payment.
3. The box will unlock and you will have access to a kayak, paddle, and lifejacket.
4. Bring your kayak to the boat launch area beside the self service kiosk and get ready to paddle up some fun in the sun!
5. When your two hour time is up - bring back to the kiosk, load your kayak, paddle, and lifejacket back into the individual box - and take a picture via the app to show that the kayak is back.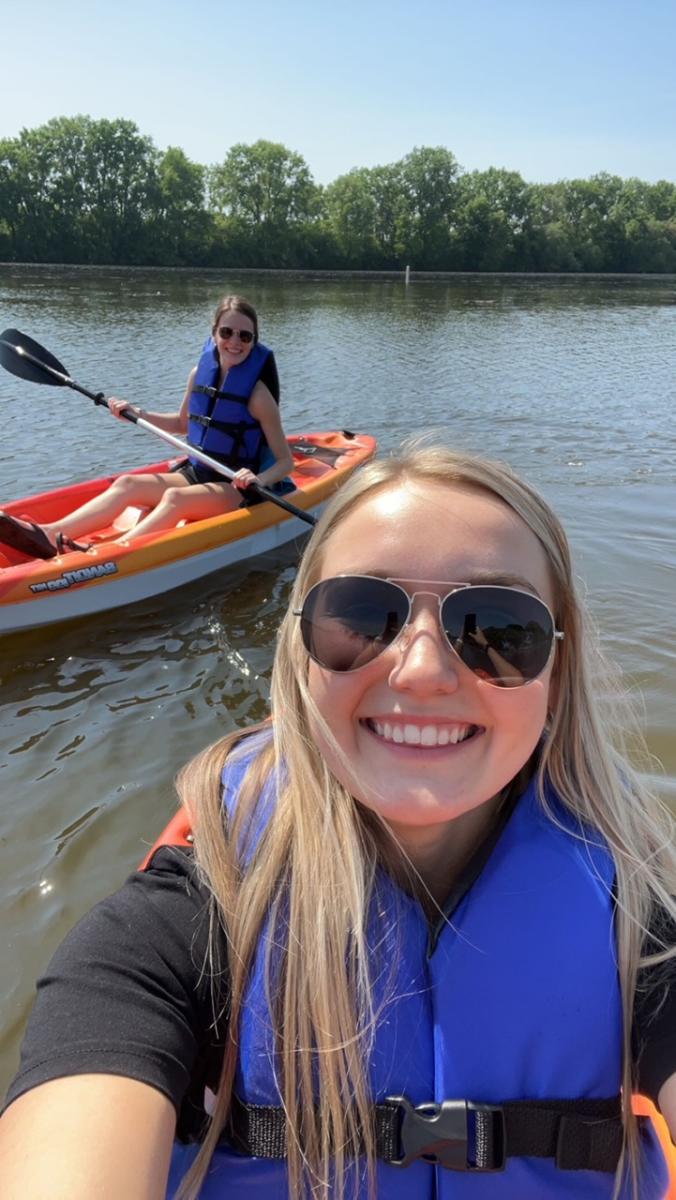 The Journey
The Rent.Fun kiosk is located adjacent to the boat launch within Miller's Bay in Menominee park. Once you set sail from the launch, you have plenty of choices to create a beautiful kayaking path! Paddle to your right and find yourself going under the bridge into the Menominee Park Zoo Kid Zone area! If you're feeling adventurous, venture out into Lake Winnebago! Just remember to be safe and watch out for boats!
We can't wait to see your kayaking adventure! Tag Discover Oshkosh on Facebook and Instagram for a chance to be featured!! 
Stay the night in Oshkosh—click here for overnight options!