HAVE YOU VENTURED TO THE MILITARY VETERANS MUSEUM AND EDUCATION CENTER IN OSHKOSH YET?
The Military Veterans Museum and Educational Center was founded by a group of 5 WWII Veterans who wished to preserve and educate the public on our Nation's military history here in Wisconsin. In recent years, the museum has evolved from being primarily a military vehicle museum to one that showcases the experiences of our military service veterans.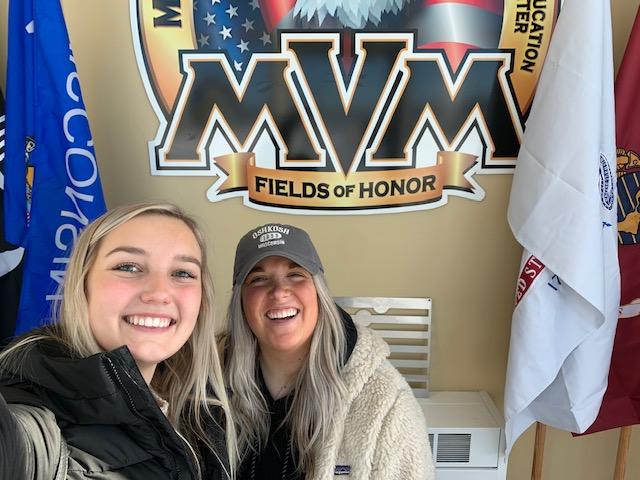 GUIDED TOURS WITH FREE ADMISSION
Be sure to stop by and get a guided tour through the museum. Our tour guide Len was so knowledgeable and helpful! After browsing the museum gift shop, we had the chance to hear factual stories about the many artifacts on display. The ever growing collection ranges from artifacts from the Civil War through the Gulf War. In fact, many of these artifacts are donated. We learned about the Medal of Honor on display, viewed a map with push pins indicating where visitors have served across the country, and observed how uniforms and equipment have evolved over time.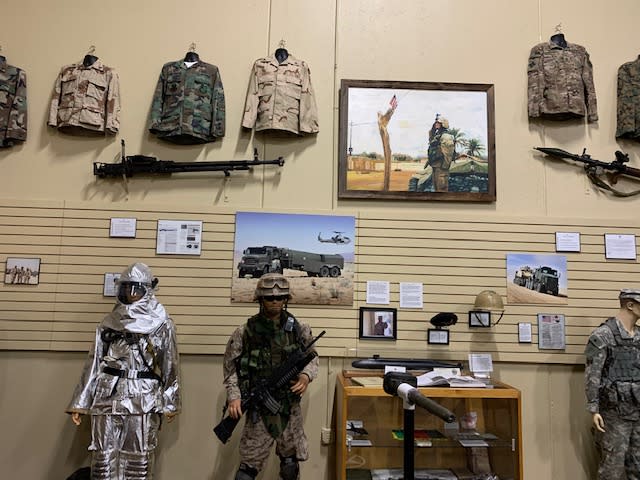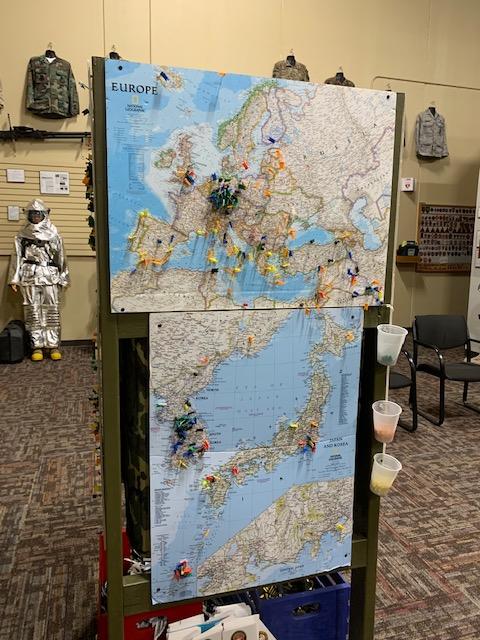 OVER 21 VEHICLES ON DISPLAY!
Next we were brought into the Motor Pool Exhibit. The Military Veterans Museum is known for the largest exhibit of military vehicles in the state - ranging from WWII up to the Gulf War. All of these vehicles are operational and seen at community events such as parades. An in-house workshop is set up for a group of dedicated volunteers to work on these vehicles and keep them up and running!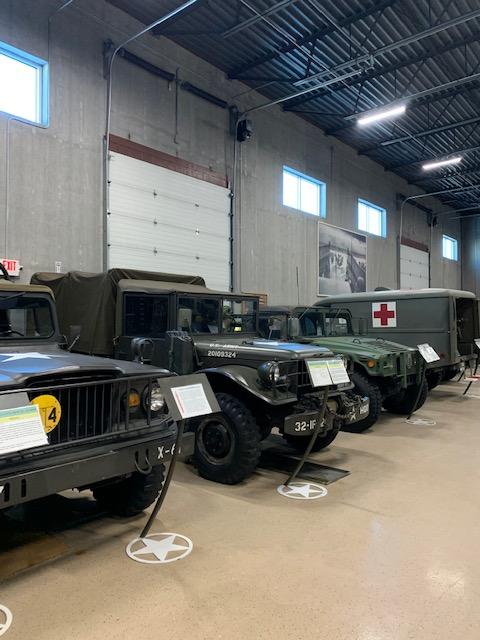 The Military Veterans Museum is open Friday - Sunday from 10am - 5pm with free admission! Stop by during open hours for a self guided tour, or a guided tour. Group tours are also available and can be scheduled outside of the normal museum hours. 
Stay the night in Oshkosh—click here for overnight options!