Thrifting and antiquing can become quite the hobby (and obsession!) It requires a good eye, patience and an open mind. If you're looking to do a little treasure hunting around Oshkosh, check out these great spots!
The Turquoise Door is the newest boutique style consignment shop in Oshkosh. They feature a variety of gently-used women's clothing, shoes, bags, and jewelry. You'll have no problem finding trendy, name-brand items to add to your closet for a great price! In addition to clothing, this unique boutique offers a selection of furniture, home decor, and even house plants! The Turquoise Door is located downtown and open from 11 a.m.-5 p.m. on Monday, Wednesday and Friday, Thursday 11-7 p.m. and Saturday from 9 a.m.-3 p.m.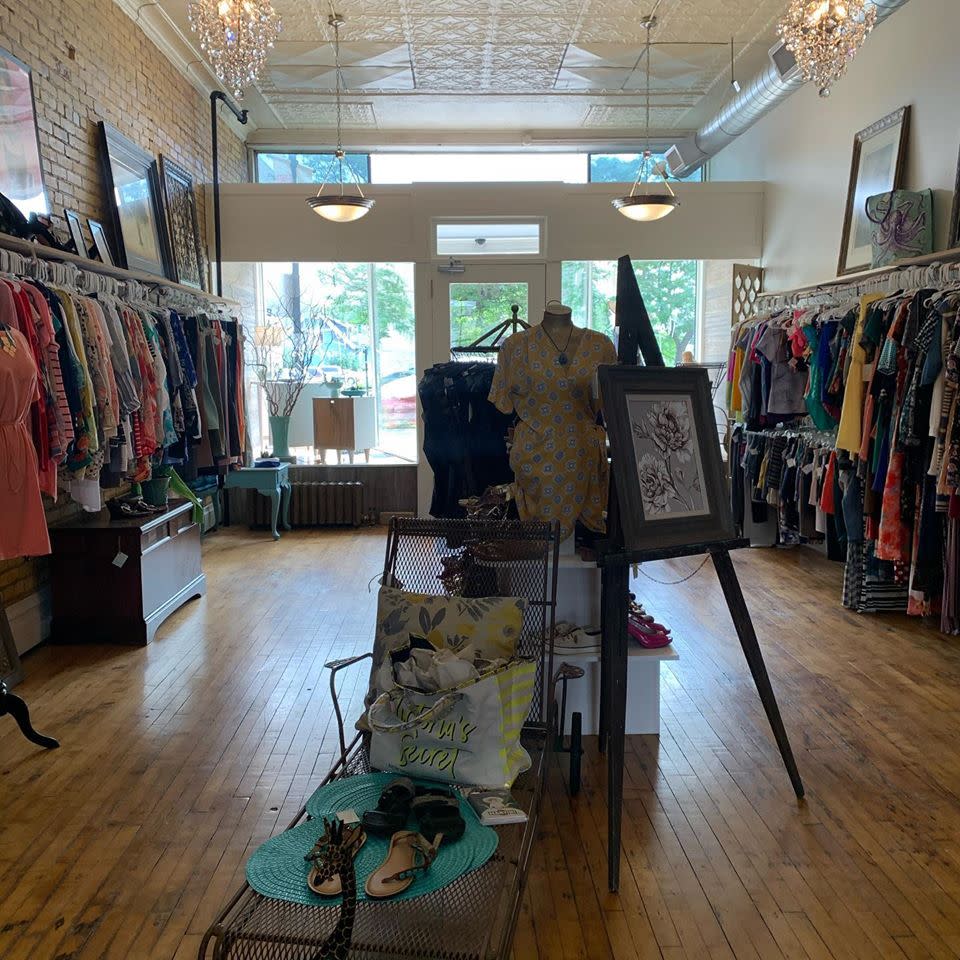 Frugal Fashion is a women's consignment boutique located in downtown Oshkosh that offers shoes, purses and jewelry and home decor.  You'll find a variety of gently-used name brand clothing items including formal gowns and dresses for special occasion events. Make sure to follow their Facebook page for $1 clearance sales!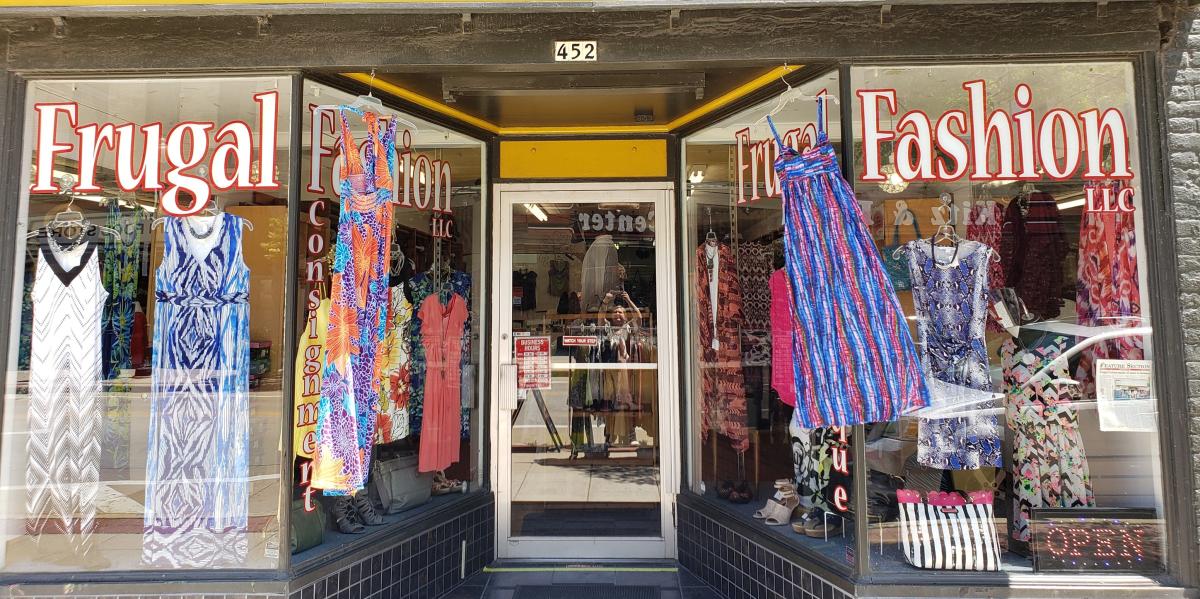 Fabulous Finds specializes in antiques, vintage and wood furniture and home decor. If you're looking for unique items to spruce up your home with, make sure to stop by. When you do, remember to check out the second floor where you'll find even more fabulous finds. For those who are crafty and enjoy repurposing their own furniture, Fabulous Finds provides the DIY tools you need to complete your projects. This includes various paints, finishes, paint brushes and wax. They are open Sunday & Monday 11 a.m.-4:00 p.m., Tuesday -Thursday 10 a.m.-5:00 p.m., Friday and Saturday 10 a.m.-4:00 p.m. and are located on Oregon Street.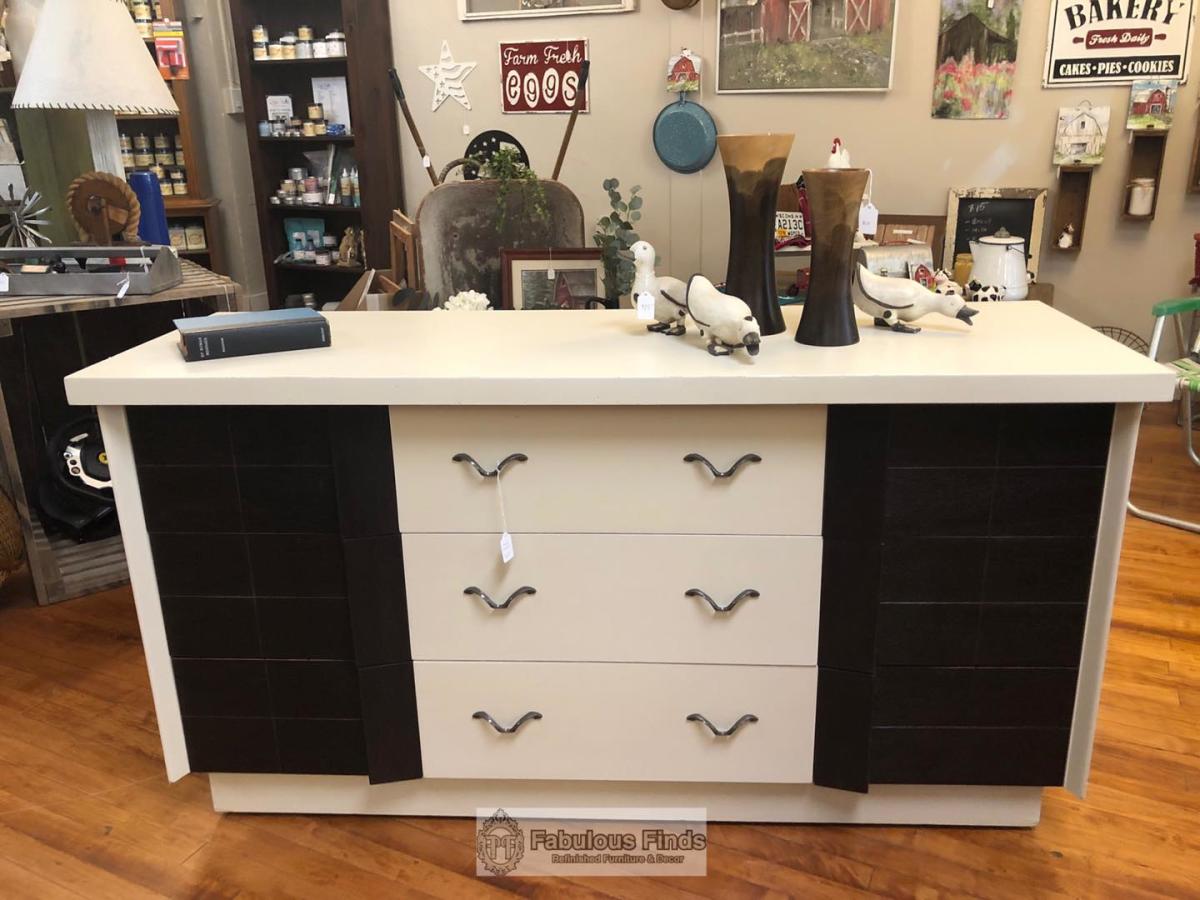 AtomicKatz is that great vintage store that has something for everyone. AtomicKatz believes that each item is a piece of history and prides itself on the wide selection of vintage clothes, jewelry and accessories for women and men. The clothing they provide for women and men range from the 1920's through the 1980's and each piece has been handpicked for its design and/or representation to that era. In addition to clothing, AtomicKatztoo offers mid-century modern furniture and accessories for your home. Atomic Katz is located downtown and open Tuesday - Saturday from 11a - 4 p.m.  Follow them on Facebook for updates or shop their Etsy Shop.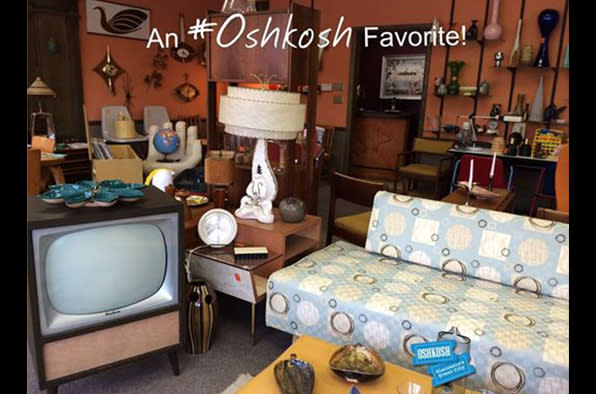 Originals Mall of Antiques is a one-stop-shop for antique dealers and customers. From furniture, clothing to old vintage items, you're sure to find something for everyone. Make sure to check out their monthly parking lot flea market during the summer months with additional vendors and dealers. Parking and admission into the flea market is free! Originals Mall of Antiques is located on Washburn street and open daily from 10 a.m. - 6 p.m. You can find the dates of flea markets on our event page or follow Originals Mall of Antiques on Facebook.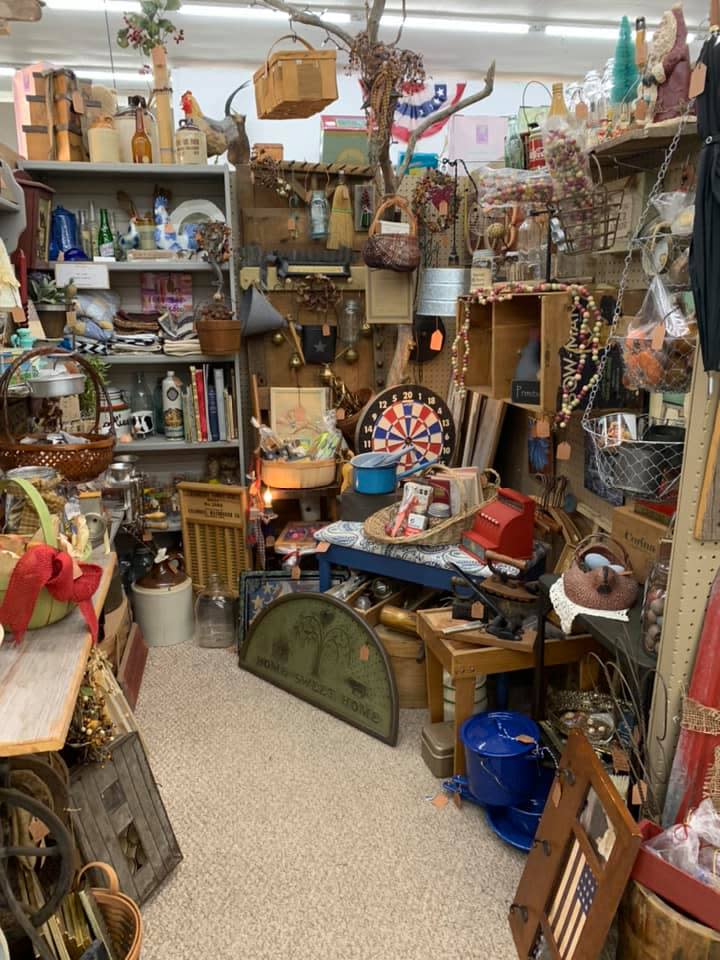 Bowenstreet Repeats is a new thrift store in Oshkosh!  They get most of their items from Clear The Clutter, a local junk removal business. Their number one goal is to keep as much as possible from the landfill by donating and upcycling as much as possible, and they properly dispose of what is left, but only when absolutely necessary. The second goal, is to give back to the community. Any item that is considered an immediate "need" such as personal hygiene items, all clothing, kitchen dishes and appliances, towels, blankets and pillows etc., is donated to local organizations who distribute the items to those in need, at no cost! Large items that are turned down at donation sites, items in need of repair, or in rough shape but have potential to be upcycled, are sold at affordable (and negotiable!) prices, and 20% of all sales go to local charities!  Check out this new store in person at 2837 Bowen Street and social media on Facebook and Instagram.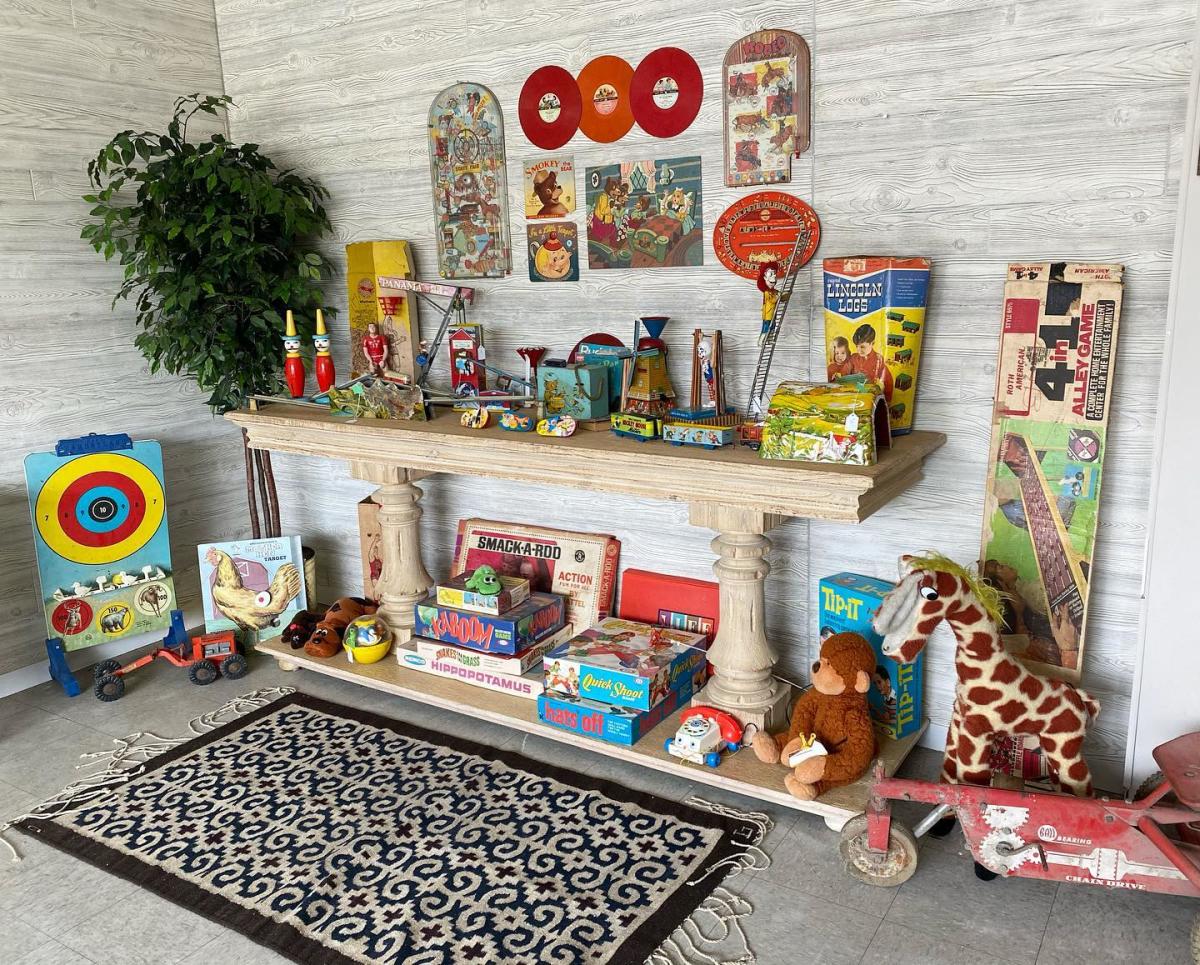 St. Vincent DePaul is located in what used to be an old grocery store on Jackson Street. In fact, when you walk in, you'll notice the old signage that is still hanging on the walls today that display what was once the "Frozen Foods" and  "Fresh Dairy" section! This large thrift store is stocked full of clothing, furniture, books, toys, jewelry, and so much more. Thrifters can easily spend hours looking through the racks and digging up antique items to bring home.  St. Vincent is open daily from 9a.m. - 4p.m and make sure to follow their Facebook Page for weekly sales that are usually an additional 50-75% off on items!
Goodwill is a long-standing nonprofit chain with a range of pre-owned clothing, furniture, housewares and more. Oshkosh is lucky to have not just one, but TWO Goodwill locations! One at 1600 West 20th Avenue and another 2303 Westowne Avenue.  Each week, the store offers a color tag sale where you'll get an additional 50% off of tags that are the color of the week. The trick is go on a Sunday or Monday when the tag color changes and there's a larger bulk of sale items. Sometimes you'll find items for as low as $1! Make sure to check out their sales calendar for the best deals.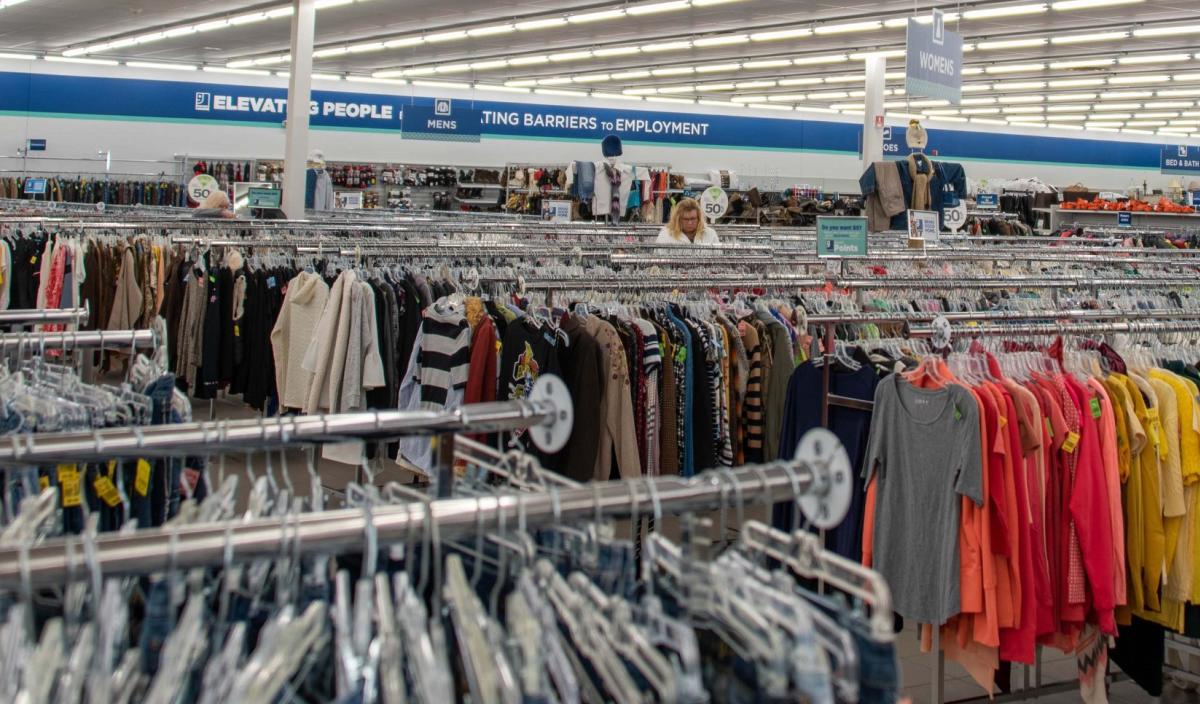 Whether you're in need of some back-to-school clothes, new furniture, house ware items, etc. try hitting up Oshkosh's local thrift stores first before paying full price at a department store. You might be surprised by what you find!  Where are your favorite spots to thrift?  Tag Discover Oshkosh on Facebook and Instagram for a chance to be featured!  Want to make a weekend of it?  Check out all of our overnight accommodations here.  
Stay the night in Oshkosh—click here for overnight options!