Garden Walk - July 10 from 12-4pm
The Oshkosh Garden Club invites you to join us for the 2022 Garden Walk on Sunday, July 10 from 12-4 pm. The Garden Walk is an annual garden tour event that highlights outstanding garden properties in our community. 
Five properties will be open during the event - rain or shine.  Visitors can travel to the gardens on their own schedule and in any order during the event. Homeowners will be out in their gardens answering questions and sharing gardening advice.
Tickets
Advance tickets are $8 for adults; children under 18 years are free. Tickets are available for $10 on the day of the event at any garden location.
Advance tickets are available with cash or check at:
Or advance tickets can be purchased with a credit or debit card here.
Get more information and maps to the gardens here.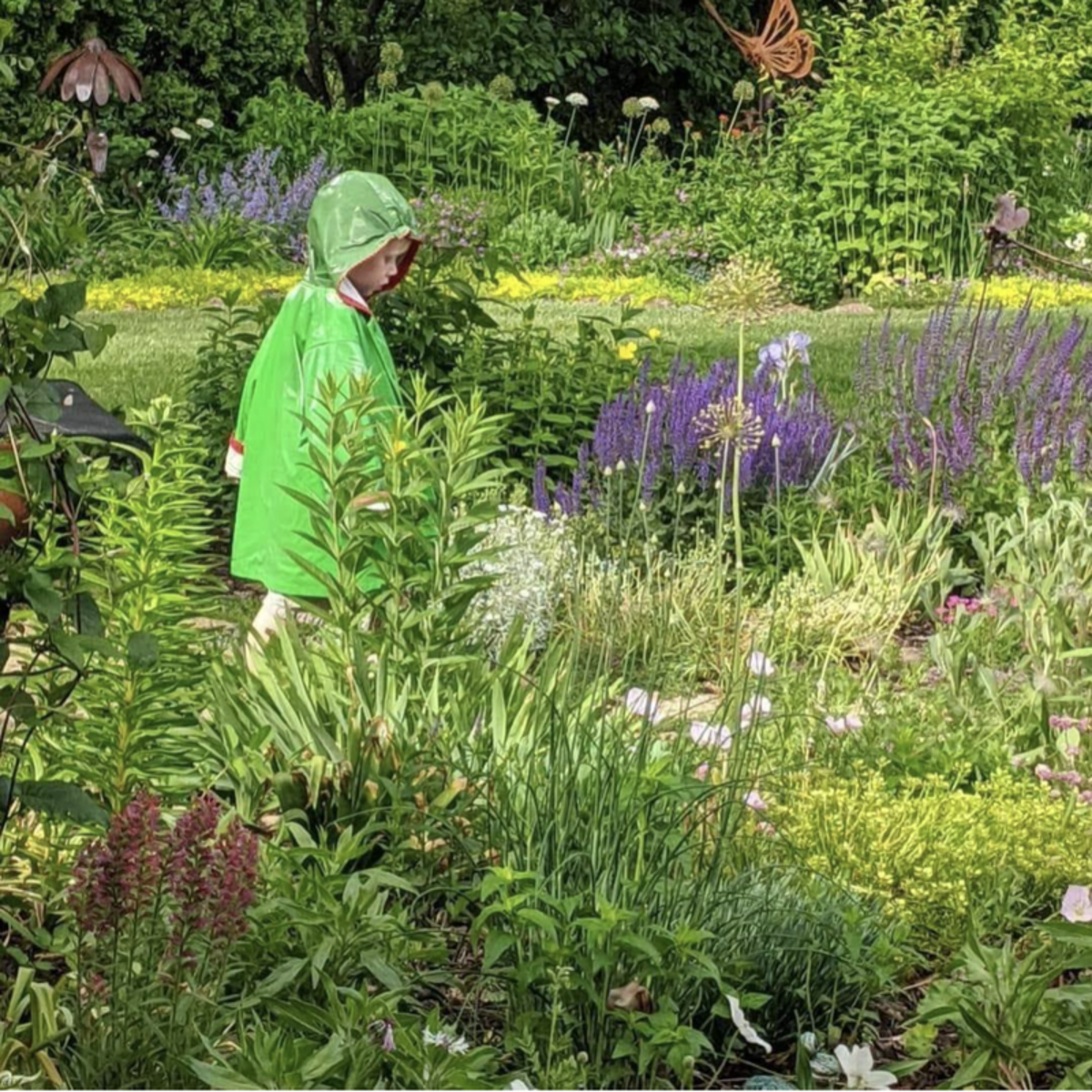 Locations
Candy and Marshall Potter - 922 Bowen St, Oshkosh
​Step into a profusion of pink at the Potter Garden. Aptly referred to as "Potter's Peacock Paradise," a stroll through this garden will allow the visitor to spot well over 35 of the delightful creatures, spinning and bobbing, hanging and hiding everywhere. The garden is full to the brim with countless varieties of lilies and many, many colorful annuals. Years of careful planning and extreme attention to detail have created a space that shows the patience and hard work of the homeowners. To further delight, experience live music in the garden as only the Potters can conjure up, courtesy of Marshall and the Dixieland Band. Scents, sights, sounds - this meticulously maintained garden is a true delight to all your senses.
Ken and Sue Freidman - 1275 Huron Ct, Oshkosh
​Ken and Sue are avid gardeners who have succeeded in merging competing garden styles on their east-side property since 2003. While Ken enjoys an English garden style with its merry mix of plants growing between each other, Sue likes each plant to enjoy its own, private space. As you explore, enjoy borders including Wisconsin and upper Midwest natives, each within its own micro-climate. The south garden receives full sun and features a cutting garden backed by 4 to 8 foot perennials. Hostas, Coral Bells, Penstemon, Sea Holly and Cut-leaf Coneflower highlight a shady patio garden while a vegetable and fruit garden is tucked behind the grape arbor nearby. The rain garden (aka Lake Friedman) is fronted by medium and tall grasses and features plants that will tolerate a week or two of drowning during rainy seasons. Elsewhere in the rear garden, Hydrangeas, Sedums, Daylilies, and Bergenia flower in the sun, while Hostas, Astilbe, Goatsbeard, and Aconite enjoy the shade. Woodland plants are visible, but no longer in bloom. Roses and Lilies gather beneath hanging planters and a bird feeder. Tropical and Mediterranean containers spend much of their time indoors, but adorn the deck when the temperature warms.
Paul and Lauri Wagner - 1407 W 4th Ave, Oshkosh​
The Wagners have created a serene garden that supports their love of cooking and entertaining. They use the garden, which features an outdoor kitchen complete with fresh herbs during the growing season, year round. Lauri describes that a serious health condition prompted her journey into gardening about 12 years ago. The garden was designed to be "a place of peace and healing" as well as an attractive spot for local birds. The lovely front garden includes a small circular patio surrounded by mixed borders featuring fragrant Judd Viburnum and anchored by a Pagoda Dogwood. Paul uses several different containers and raised beds to grow vegetables, including some started under a pair of portable greenhouses. Mixed plantings including Contorted Filbert, Maple, Hydrangea, and Dogwood enclose a grassy entertaining area in the center of the backyard. A variety of perennials from Baptisia to Aster are interplanted here, adding pops of color throughout the growing season. A Blue Spruce has been cultivated in a mound shape for use by the birds while a mature Willow provides a textured backdrop to Paul's ever expanding collection of standard and miniature Hostas.
Josh and Brittany Webb - 1125 S Oakwood Rd, Oshkosh
​Josh and Brittany have only lived at their home for seven years, but you'd never guess it from looking at their extensively landscaped yard. The property includes a collection of garden art interspersed among vast borders featuring 70 different varieties of Oriental, Asiatic, and Orienpet (which can reach 5-6') lilies, 30 hostas, clematis, roses, grasses, hydrangeas, and a 60 year old heirloom phlox, just to name a few. To help conserve water, the couple have buried their sump pump drainage, creating a self-watering system in the front garden. They also employ three rain barrels. Josh and Brittany report they make a conscious effort to include their three sons in their gardening activities. From incorporating the kids play equipment into the garden design to teaching the boys to hybridize daylilies, the Webb garden is very much a family affair. In the backyard, you'll find varieties of Ginkgo, Japanese Maples, and other specialty trees, as well as a strawberry patch and birch teepees. Somehow this young couple also makes time to operate a side business, Oakwood Gardens Reimagined, which refreshes existing gardens and yards into new beautiful spaces.
Jim Mueller - 2949 W 20th Ave, Oshkosh
​Jim and his mother Edna share a long history with this charming garden on Oshkosh's west side. Though Edna has lived and gardened on the property for 70 years, the flower garden was originally planted by HER mother-in-law in the first half of the twentieth century. Edna celebrates her 95th birthday this June and though no longer pulling garden duty, continues to enjoy what has long been known as "Ms. Edna's Gardens." In addition to extensive perennial plantings, the garden features wildflowers, a prairie, and vegetables. In early 2016, when Jim moved home to help care for his mother after a stroke, he started to add again to the garden. There are paths throughout the flowers for walking, as well as benches to sit and admire the view. The garden includes 3 large "memorial evergreens" in memory of family members. This spring, over 200 dahlia bulbs were added to the garden, and the masses of tulips were amazing. If you travel west on 20th Ave to the Y or Traeger, you're sure to have noted Edna's Gardens on the left. You should park next door at Landscape Solutions, unless you need handicapped parking, in which case, drive right up to the house.
Stay the night in Oshkosh—click here for overnight options!