The great thing about Frozen Custard and Ice Cream is that they taste great all year round, not just in the summer! Satisfy that sweet tooth and check out these divine flavors...
This classic drive-in has been enjoyed by many for decades! Leon's offer chocolate, vanilla and butter pecan custard daily, but they also have a special flavor that changes every day!  Check their facebook page to see the flavor of the day.
Caramel Crisp is a cozy cafe located in downtown Oshkosh. You will find a variety of mouth-watering ice cream flavors all year long! Are you someone that can't decide which ice cream flavor to choose from? Try Caramel Crisp's NEW Ice Cream flights that give you the option to choose 4 different flavors!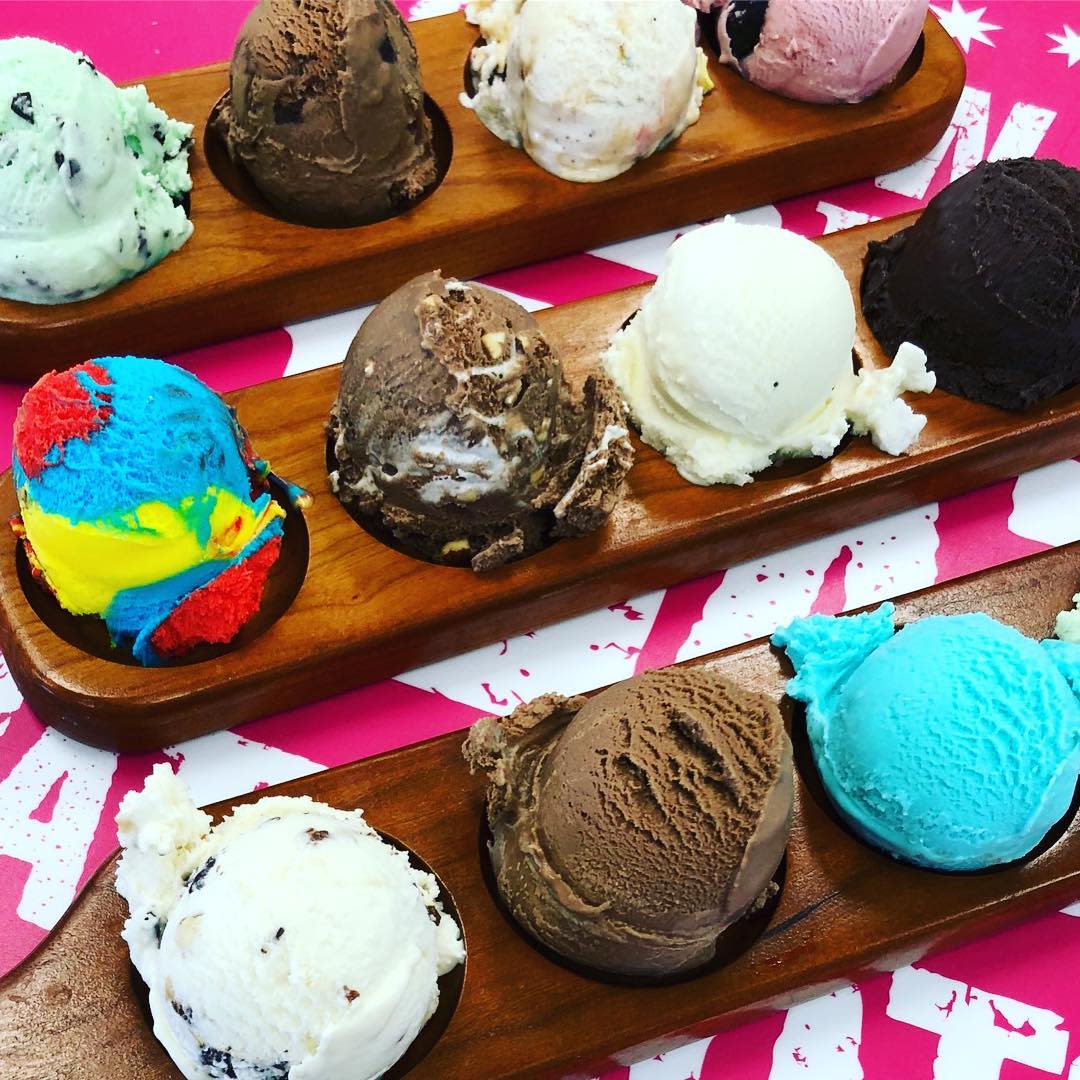 You'll find chocolate and vanilla custard every day along with a great flavor of the day that's always changing! Rhapsodies also have numerous sundae options such as the Fat Elvis made with chocolate custard covered with peanut butter topping and bananas. Check their website for daily flavors.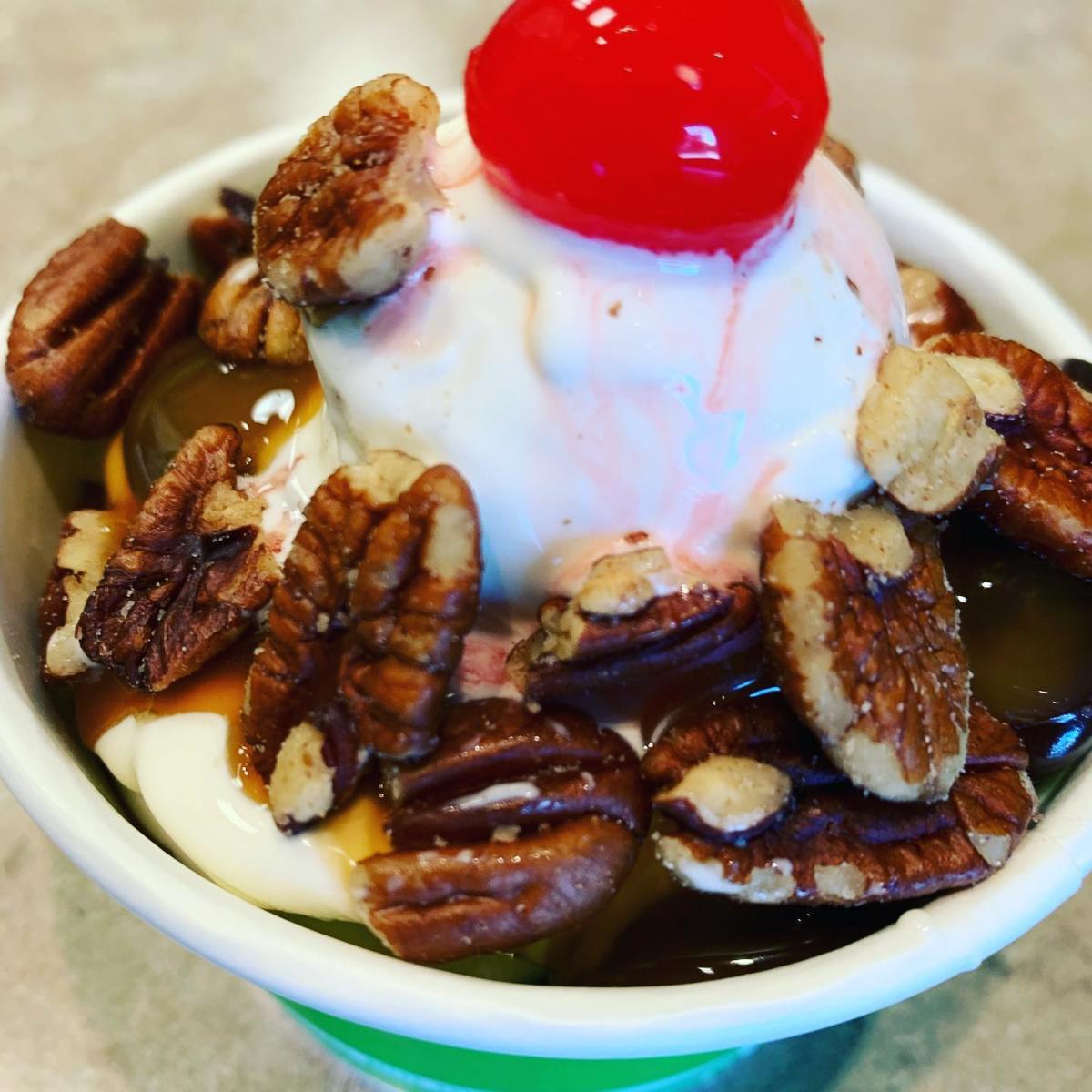 Your choice of Cedar Crest deluxe vanilla, chocolate or their special flavor of the day on an old fashioned cake cone or sugar cone. Ardy & Ed's have a tasty turtle sundae made with vanilla ice cream, topped with hot fudge, caramel, roasted pecans and a maraschino cherry. You also must try one of their old fashioned root beer floats, voted #1 in Oshkosh!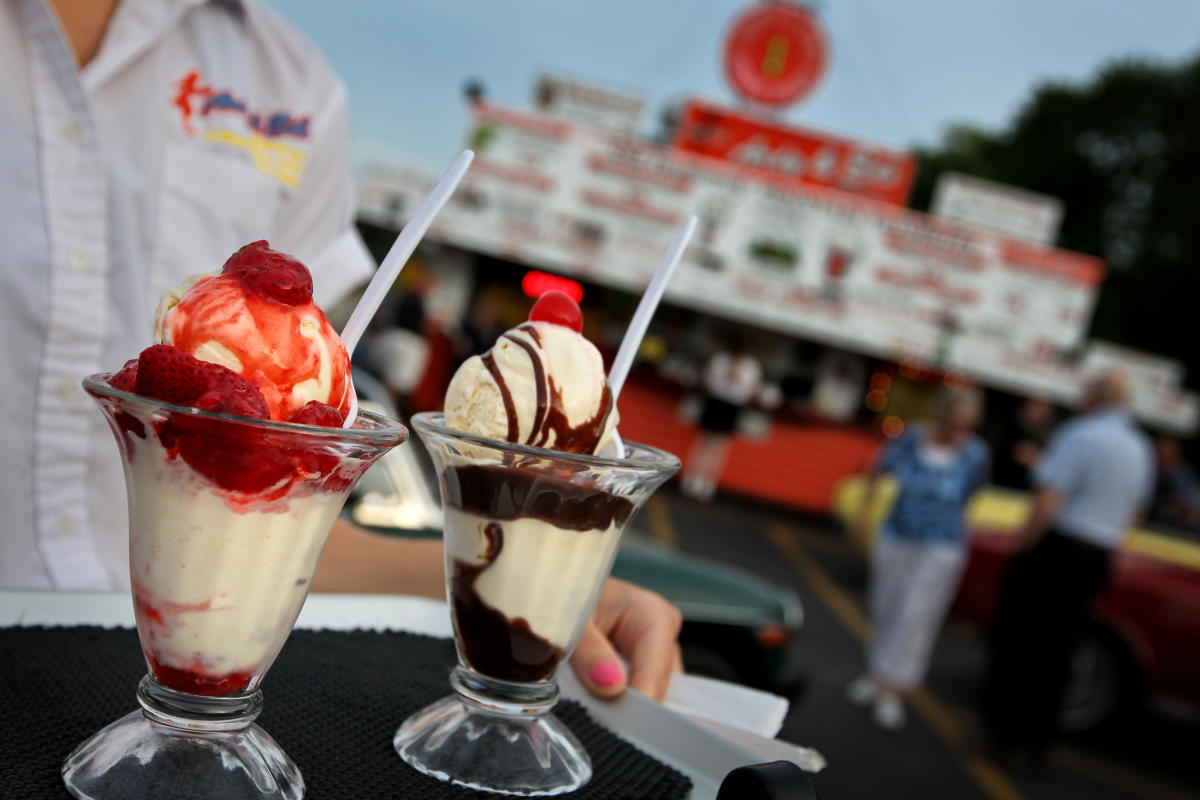 Tamara's is well known for their extravagant cupcakes, but that's not all they have to offer! They also have an array of ice cream and ice cream treats! Are you looking for a dairy-free option? Try out their build-your-own Acai bowls!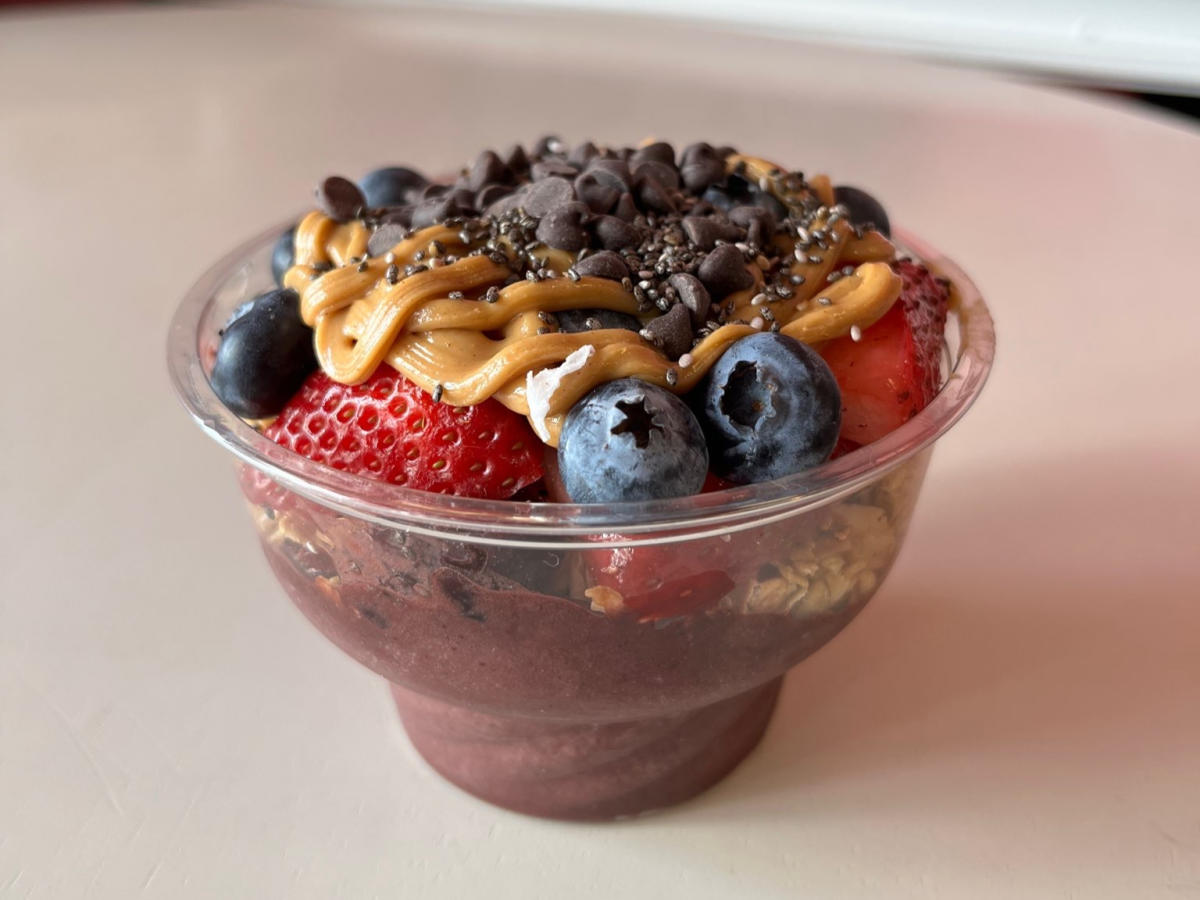 Culver's makes custard fresh throughout the day so it's always rich and creamy. They have chocolate and vanilla custard every day, you can create your own sundaes, add your favorite mix-ins into a concrete mixer or get a delicious shake/malt. Stop in and enjoy a flavor of the day!  Check out the Koeller Street location and Westowne Avenue location for the flavor forecast.
Who doesn't love a warm cookie with ice cream? Conveniently located right off the UW Oshkosh campus, Insomnia Cookies offers a variety of cookies that pair perfectly with ice cream! 
Stay the night in Oshkosh—click here for overnight options!
Where do you learn how to make ice cream? ...sundae school!
by Paige Owens