Happy National Smoothie Day! Today Visit Oshkosh is here to share where you can grab a yummy smoothie from one of our many local cafes or nutrition shops!
Local Cafes & Restaurants
Bangkok Thai Cuisine is locally owned and run since 2005. Bangkok offers genuine home-style Thai food, smoothies and milk tea boba! With over 30 different flavor options to pick from and about 20 more add in options - you can make your Boba tea exactly to your liking! Yum! Check out some of our favorite items from Bangkok here!
Enjoy a freshly baked bagel and a delicious smoothie from Big Apple Bagels! Featured smoothie blends include fruit, organic veggies, peanut butter, Greek yogurt and more! Add a protein powder or mega energy booster to any smoothie. Looking for something a little sweeter? Try the cookie dough smoothie with Greek yogurt blended with gluten-free chocolate chip cookie dough!
Home to the best homemade cookies, pies, baked goods, gourmet popcorn, and other sweet treats in Oshkosh! Caramel Crisp & Cafe also offers fresh fruit smoothies including very berry, strawberry, mango orange, and more!
This Organic Juice-Café prides itself on thoughtful, wholesome, and ethically sourced food and beverages. With a menu of freshly made juices, smoothies, hot drinks, and a simple spread of grab-and-go goodies, this charming café is sure to delight.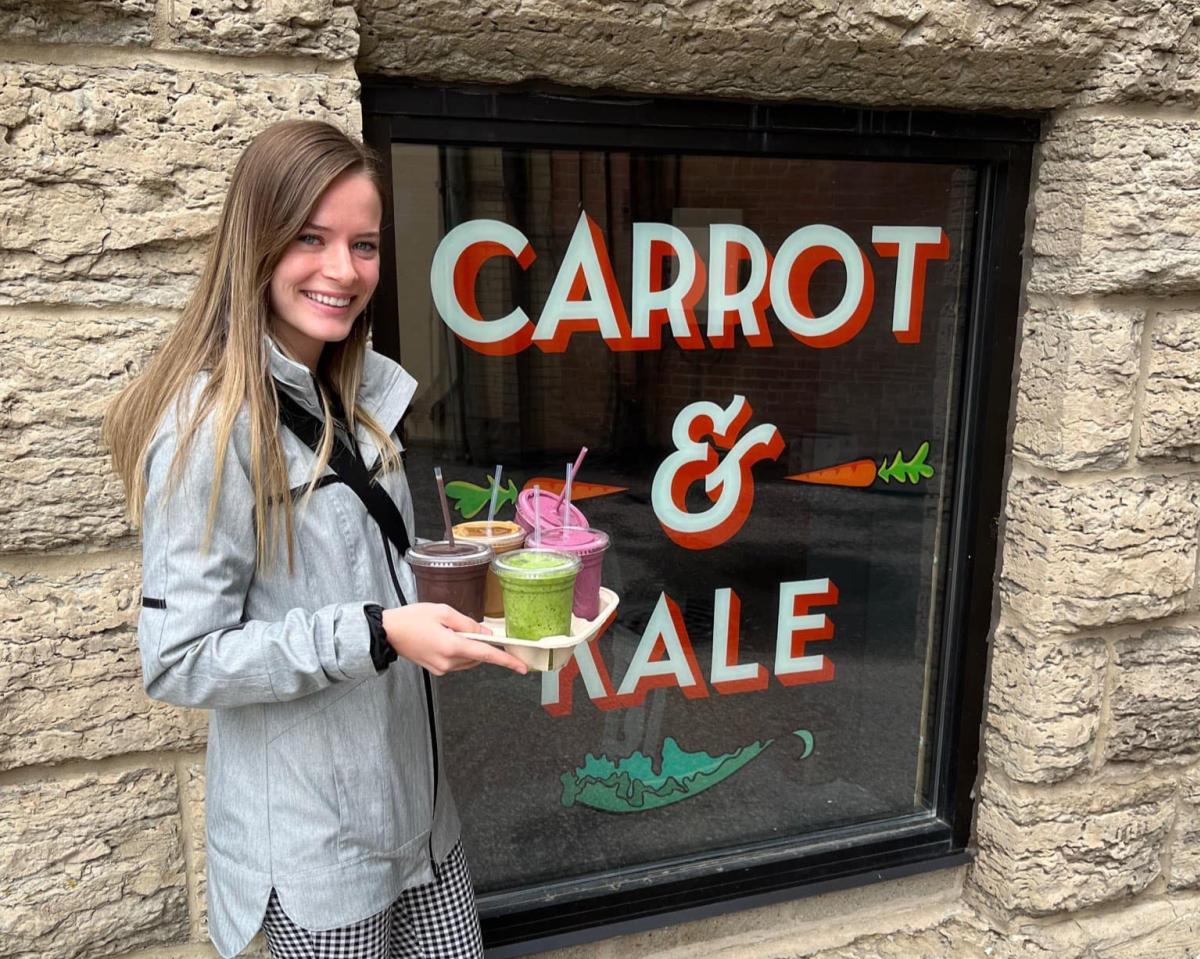 At New Moon Cafe in Downtown Oshkosh, you'll enjoy exceptional coffee and coffee drinks made with the New Moon's signature brand of in-house roasted coffee, Moonbeans -- as well as fruity smoothies, tea & friends, and many food options.
With thousands of products ranging from natural vitamins and supplements, organic produce and grass-fed and organic meats, natural and organic foods, bulk herbs, and so much more - the  NDC Market on Witzel Avenue is a great one stop shop. In addition to the vast selection of market items, NDC on Witzel Ave also offers a delicious smoothie bar! Choose a basic or premium organic fruit smoothie and add in your favorite mix-in such as protein, turmeric or greens.
The downtown shop serves direct- and fair-trade coffee and tea, delicious smoothies, coffee flights, and more! But, you'll also find exceptional food, including fantastic soups and hearty sandwiches at Planet Perk Cafe.
Tamara's features some of the sweetest treats that will ever accompany a cup of coffee. The location on Westowne Avenue serves up delicious goodies, coffee creations as well as acai bowls! Build your own acai bowl by choosing your favorite base, toppings, flavors and more!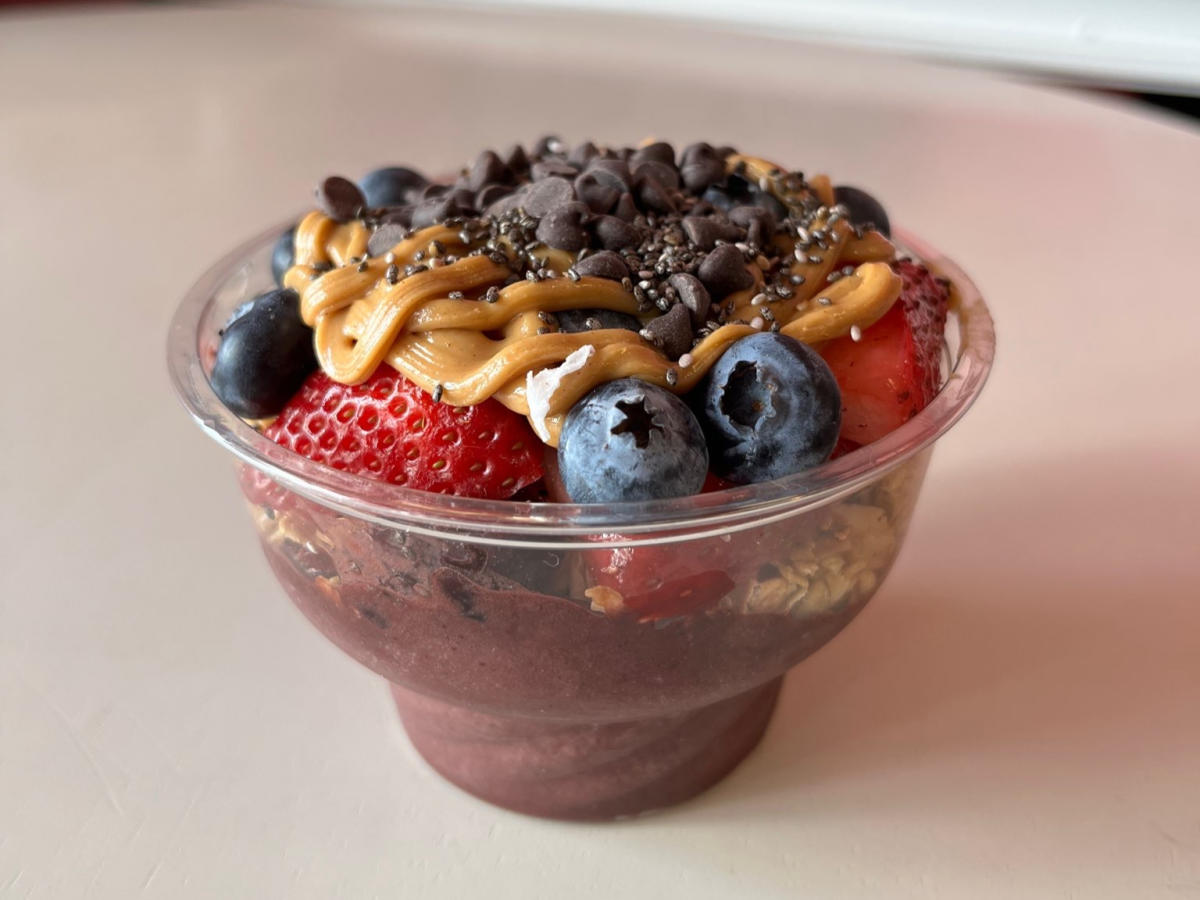 Nutrition Clubs
Offering aloe shots, energy teas, many shake options and additional add ons - Recharge Nutrition on N Koeller St is the perfect place to grab a nutritious smoothie! Order a smoothie and choose from vanilla, chocolate, fruity, and coffee creations.
Survivor Nutrition on Jackson St offers healthy smoothies, energy teas, coffee, protein bites, & more! From a Caramel Latte protein smoothie/shake, to Birthday Cake, or even Chocolate Peanut Butter Cup - there is a flavor for everyone. Aside from awesome drinks and protein snacks they offer educational opportunities so you can learn more about their products and how to make healthier choices at home!
Share your smoothie fun with Discover Oshkosh on Facebook and Instagram for a chance to be featured!
Stay the night in Oshkosh—click here for overnight options!