So many fun art happenings coming up in Downtown Oshkosh!
Stroll downtown and watch as local artists create live on the 400 block of N Main St! Stop downtown for a night of art, food, music and fun! Local businesses are open to shop late and enjoy the art as you stroll down the streets of Downtown Oshkosh. Check out DORA (Downtown Outdoor Refreshment Area) while you attend! (Learn more at www.downtownoshkosh.com/dora)
Each month the Downtown Oshkosh BID hosts a First Friday event on the first Friday of each month that showcases local art, music, dining and all downtown has to offer. During August's First Friday on August 5 th , the BID has teamed up with the Oshkosh Art Collective to showcase local artists who will be creating live on Main Street from 6-9pm. (Rain date August 12 th ) The community and visitors can also explore the other activities, dining features and specials, art galleries, live music and shops open late downtown from 5-9pm. For a full list of participating artists and businesses visit www.downtownoshkosh.com.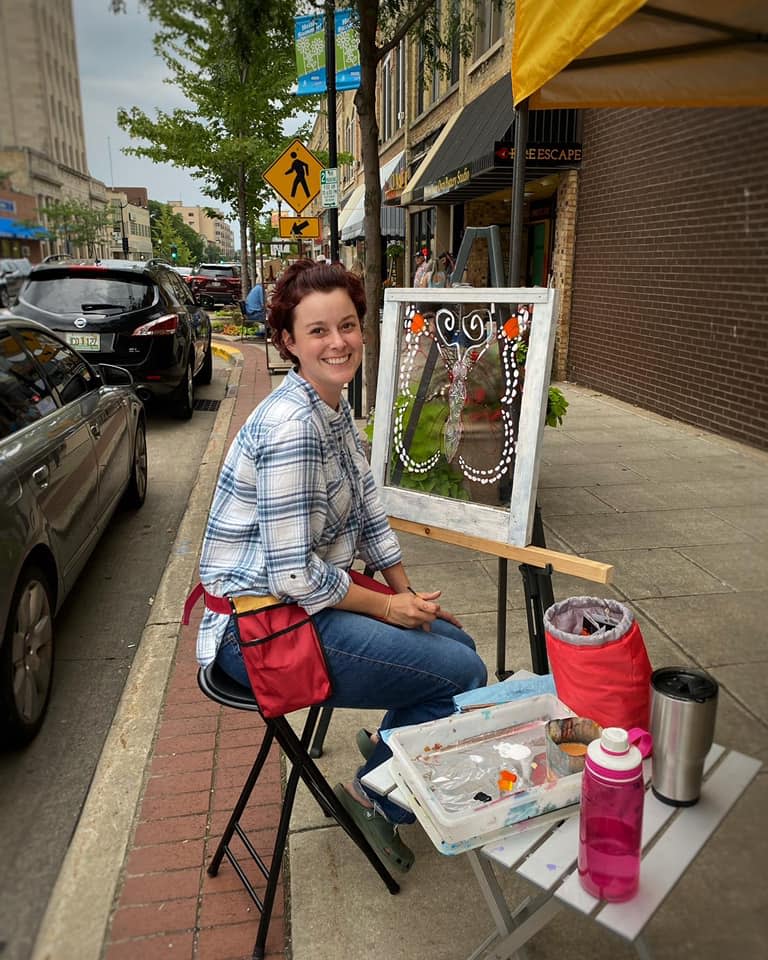 August 6th - Downtown Mural Project by Molly Z. Art+Design begins! (August 6th-17th)
Watch the new mural come alive on the side of Richard's School of Dance located at 219 State St! Come see the creative Molly Z in action as this blank wall turns into something beautiful!
AUGUST 6th-17th - Artist Molly Z. will begin installing a mural at 219 State Street on the side of Richard's School of the Dance on Saturday August 6th. The project will take approximately 10 days to complete. The piece is called "GROW WITH THE FLOW" and uses nature forms that intersect and intertwine, resulting in a composition that conveys a sense of forward growth and upward movement. Molly states that "GROW WITH THE FLOW" has the potential to become a welcoming gathering place, one-of-a-kind backdrop for community life and a celebratory landmark for Oshkosh.

Molly will also be doing a workshop with the Oshkosh Art Collective in which she will teach local artists about large-scale mural projects. The community is encouraged to stop by and check out the progress through the entire duration of the project but an artist meet and greet will also be held on Saturday, August 8th, 2022 at 10am. This project is brought to you by the Downtown Oshkosh BID, Oshkosh Convention and Visitors Bureau, Oshkosh Area Community Foundation and Richard's School of the Dance along with their project partners the WM Doe House and Davis Painting and Decorating.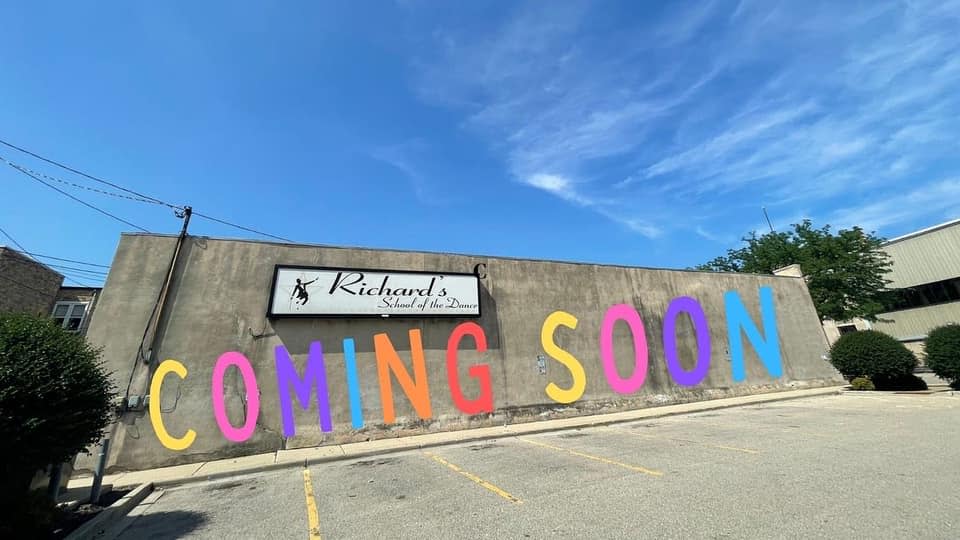 Chalk artists will create around Opera House Square beginning at 8am! Both Artists and Community Members are invited to transform Downtown Oshkosh with colorful artwork! Enjoy art, live music and vote for your favorite any time from 8am-5pm! Kids can contribute to the community mural during the event thanks to the Oshkosh Public Library!
Catch over 40 local artists creating chalk art downtown on Saturday, August 13th. (Rain date August 20th ) Artists will begin in the morning at 8am and the community is invited to come check out their progress and vote for their favorites. Winners will be announced at 5pm. Enjoy art, food, music and fun all day long from 8am-5pm!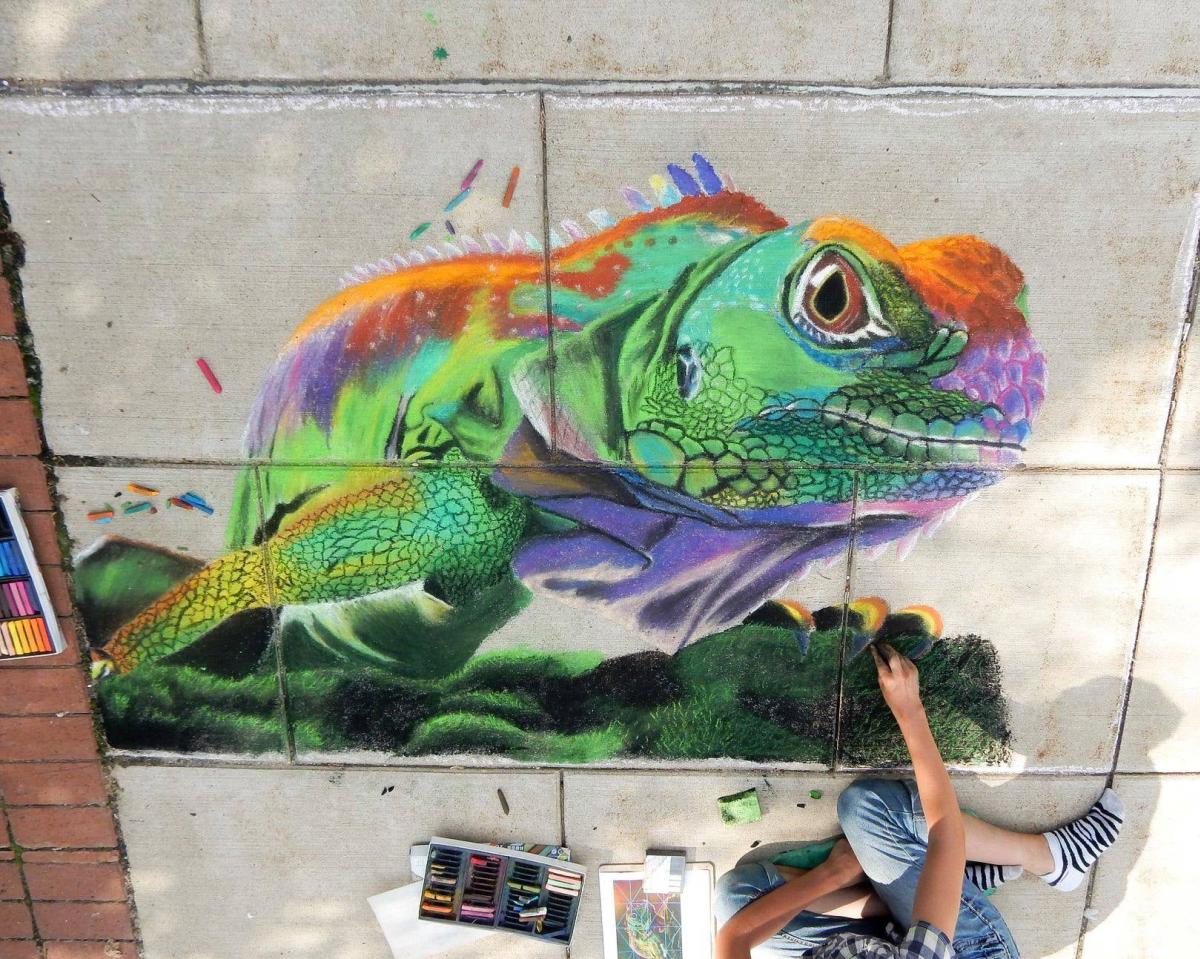 To learn more about all things happening in Downtown Oshkosh, visit www.downtownoshkosh.com!
Stay the night in Oshkosh—click here for overnight options!