We know how fun a group adventure can be. You and close friends. Or you and a bunch of family. Or you with close friends and a bunch of family. It's all fantastic and very Griswaldian. But sometimes you need some time to be alone. That ever precious "me time" has never been more important and we think you should take some of it now.
Enjoy this great blog by CarRentals.com, which list eight fantastic destinations that are tailor-made for a solo road trip. Can you guess which destination on the list is our favorite?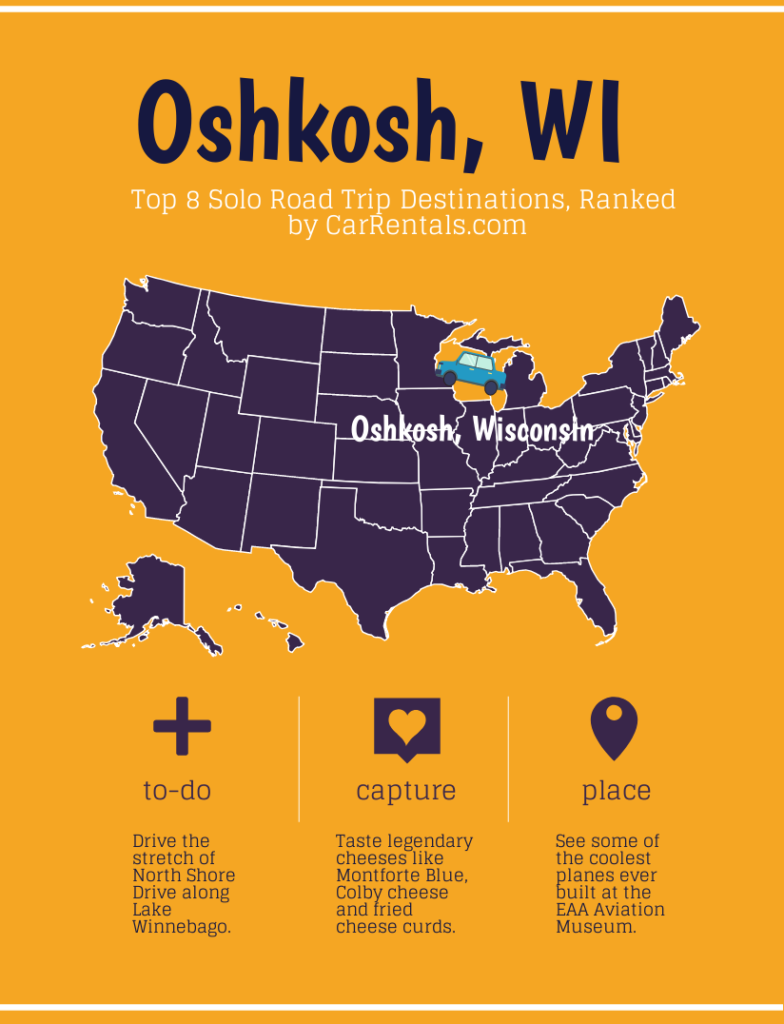 Stay the night in Oshkosh—click here for overnight options!
Happy Driving.