It has hardly been a normal spring for anyone, but that hasn't stopped birds from their usual migration schedule. Luckily for us, birdwatching is something we can all do and still maintain social distancing. Birds don't have to worry about COVID-19 but they do have to deal with unpredictable spring weather and where to find their next meal as they move northward to their breeding grounds.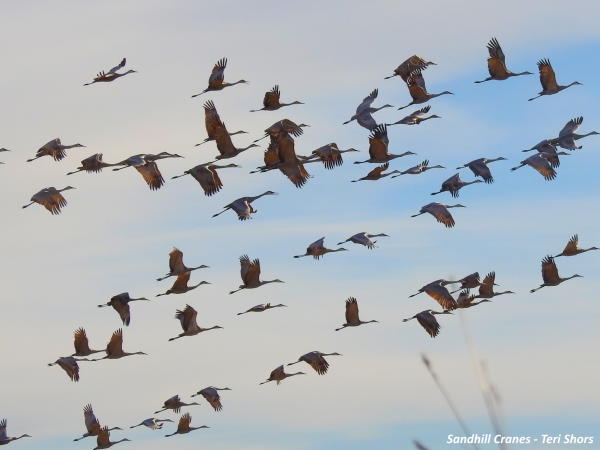 Different bird species begin migration at different times, depending on their needs such as the availability of open water and/or food. Sandhill Cranes usually arrive in late-February closely followed by blackbirds and robins. In March, waterfowl is on the move as soon as there is open water. April brings swallows, thrushes, puddle ducks, shorebirds and the first warblers. May explodes with colorful warblers, orioles, Ruby-throated Hummingbirds, Indigo Buntings, Scarlet Tanagers and so much more!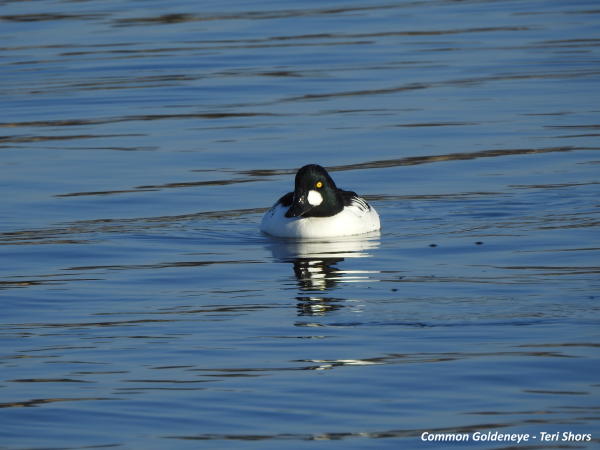 March provided Oshkosh with an amazing number of Tundra Swans in Miller's Bay and along the Lake Winnebago shore. Some days brought a good mix of diving ducks including hundreds of Common Goldeneyes and Lesser Scaup. Also, good numbers of Mergansers (Red-breasted, Common and Hooded), Buffleheads, and a surprising appearance of several Gadwalls. If you like waterfowl, March is a great time to visit Oshkosh!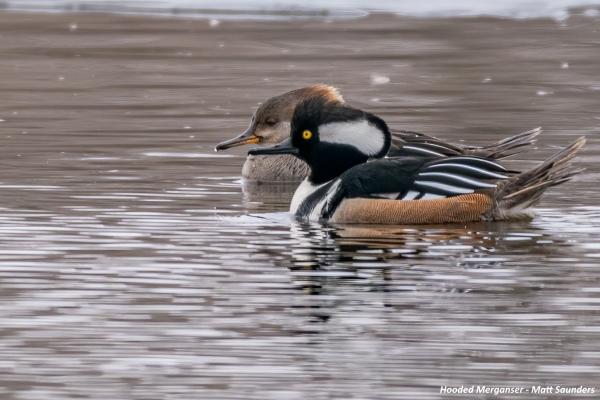 I recently checked out the Lake Winnebago shoreline along Menominee Park including Miller's Bay. It was not the spectacle of March, but still some great birding: Common Loons, Horned Grebes, Buffleheads, Red-breasted Mergansers, Common Goldeneyes, Scaup, Mallards, White Pelicans, Canada Geese, Double-crested Cormorants, Ring-billed and Herring Gulls, and Killdeer. Soon there will be a variety of terns, Black-crowned Night Herons and Great Egrets.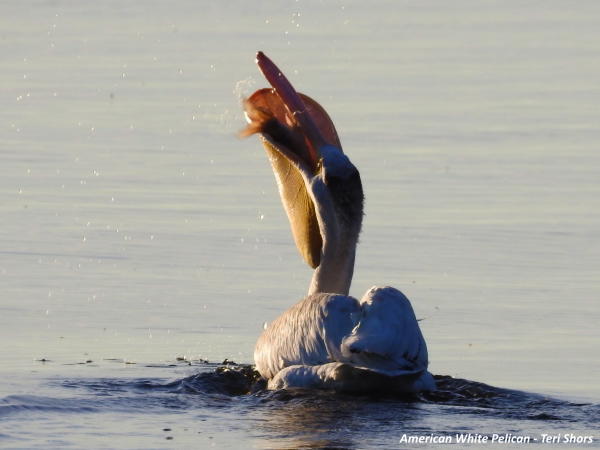 Another great place for birding is the Oshkosh Riverwalk along the Fox River, from the Ohio Street/Wisconsin Avenue bridge heading toward the Oshkosh Avenue bridge, and then continuing along the Wiouwash Trail. The Riverwalk goes through the UW Oshkosh Campus, which is planted with many native prairies that are very attractive to birds. Watch for Wood Ducks, Mallards and other waterfowl. Spring migration also brings a variety of sparrows, thrushes, warblers and vireos. The natural areas on campus provide food and shelter for Eastern Bluebirds, Gray Catbirds, Eastern Kingbirds, House Wrens and Tree Swallows. Be sure to look up for a special treat to see the Peregrine Falcons using the nest box on top of Gruenhagen Hall, a 10-story UWO Conference Center.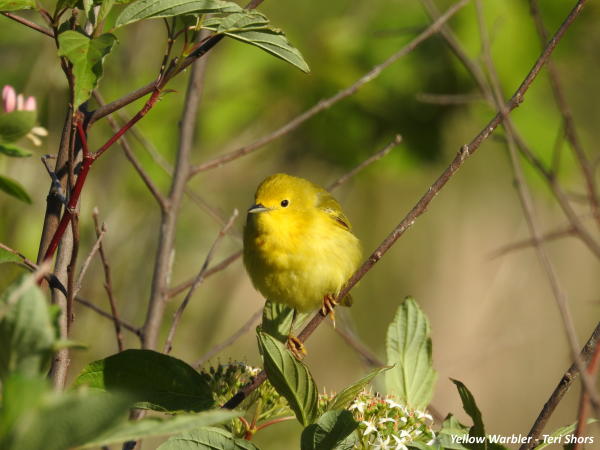 The Wiouwash Trail continues past the Oshkosh Avenue bridge through a residential area before getting back to the Fox River. In this area, the trail is bordered by the river to the west and Riverside Cemetery to the east. The tree-filled cemetery will often reward birdwatchers with a wide variety of species including warblers, woodpeckers, orioles, vireos, and more. There is also a small wetland to check out.
Oshkosh is surrounded by lakes and rivers that make it very attractive to birds all year round. It is well worth a visit to get out in nature and do some birdwatching!
Contributed by Janet Wissink, President of the Winnebago Audubon Society. Connect with Winnebago Audubon on Facebook to learn about the organization. Currently, Winnebago Audubon group activities are suspended until the Safer at Home order is lifted.
Stay the night in Oshkosh—click here for overnight options!